Cheryl from Tidy Mom did a fabulous Countdown to Clean series where she broke cleaning responsibilities into daily, weekly, monthly and yearly routines.  Which is awesome because heaven knows I could use the cleaning help myself!! So I created the printables for her checklists.  I plan on printing these out and putting them in a binder.
Cleaning Checklists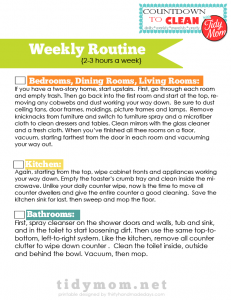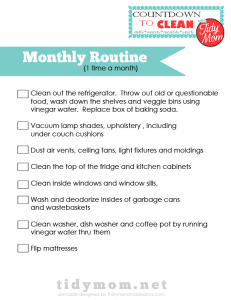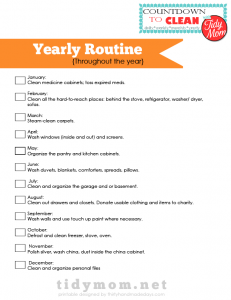 You can print out your own Countdown to Clean checklists.
For personal use only.