Over the years people have asked me for lots of different types of checklists.  Cleaning checklists are usually at the top.  It kind of makes me laugh because I need all the help I can get when it comes to cleaning.  But I do like making lists so I'm happy to keep making them!  Before I share the checklists, I'd love to tell you all about a company that I love!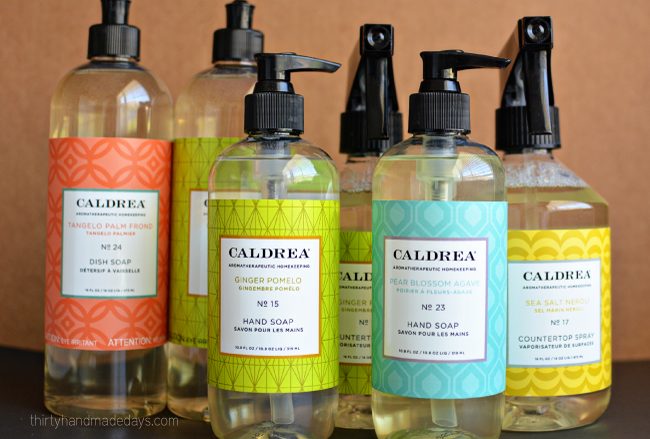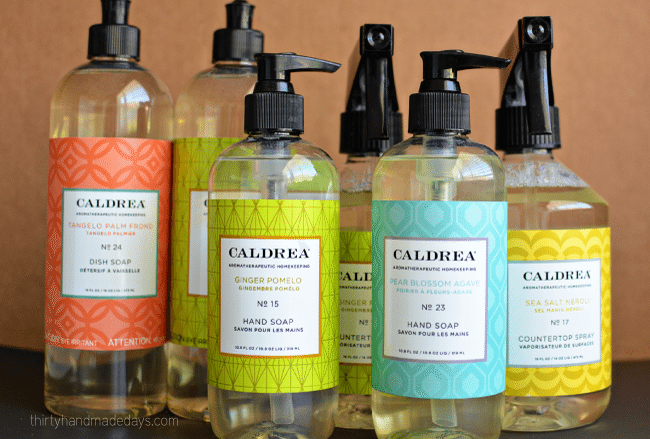 It's called Grove Collaborative.   If you're hesitant about subscription services, hear me out on this one — 
Everything comes to your door – you just push the buttons and voila – it comes to you.
 Saves money – much as I love shopping the aisles of Target, when I go there for only cleaning supplies, I walk away with $300 of other stuff.  Tell me I'm not alone on this one.  Plus they are competitively priced so you don't have to worry about spending more to get it sent to you.
You get to try new stuff – I've tried a bunch of new things that I would've never tried before.  I love Grove Collab's products, especially the dip brush (included in this set) and their candles.
On to the checklists —- years ago, Cheryl from Tidy Mom did a fabulous Countdown to Clean series where she broke cleaning responsibilities into daily, weekly, monthly and yearly routines.  She asked me to create the printables for her checklists.  These would go perfectly into a binder, could be laminated or put on your fridge.
Cleaning Checklists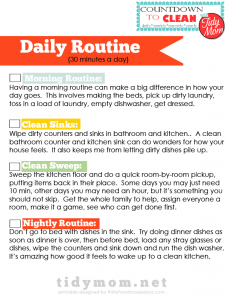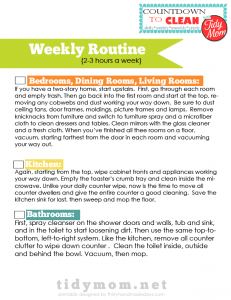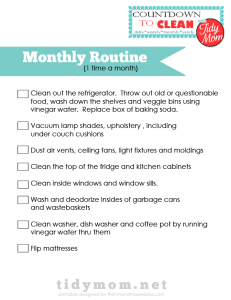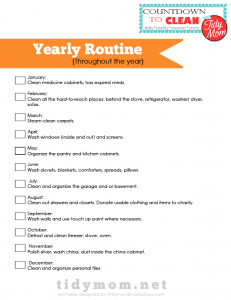 You can print out your own Countdown to Clean checklists.
For personal use only.