Fall is my favorite time of year. Growing up my mom made everything pumpkin flavored thing she could in the fall.  Pumpkin cookies, muffins, bread, pie.  Shhhh….don't tell…I actually didn't like pumpkin for a long time because it was a little pumpkin overkill at our house.  So today I wanted to share some pumpkin chocolate chip cookies and a fun printable tag.  What better way to bring in the new season than with a plate full of cookies and a happy note?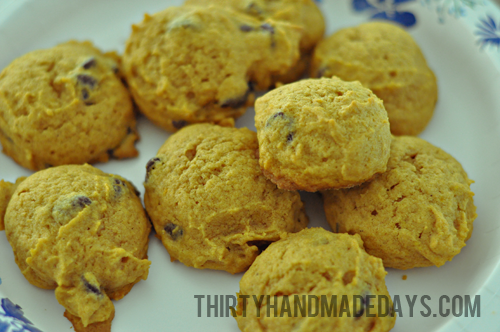 Chocolate Chip Pumpkin Cookies
Easy chocolate chip pumpkin cookies- perfect treat for the fall.
Ingredients
1 c. shortening
1 c. sugar
1 c. canned pumpkin
1 egg
1 tsp. vanilla
2 c. flour
1 tsp. baking soda
1 tsp. baking powder
1 tsp. cinnamon
¼ tsp. salt
½ bag of chocolate chips
Instructions
Cream the first four ingredients together.
Then add the last ingredients one at a time mixing well.
Place on greased cookie sheet.
Bake at 350 for 10-12 minutes (I just do 10 mins, I go for underdone rather than overdone).
Notes
I sometimes mix ½ milk chocolate & ½ semi sweet chocolate chips.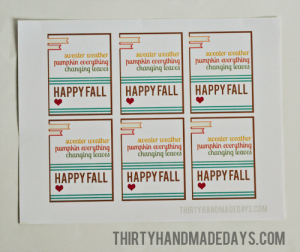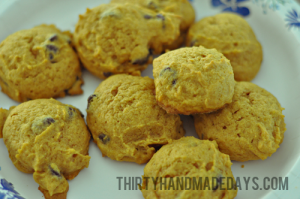 Make your cookies & print out a page of Happy Fall tags.
For personal use only.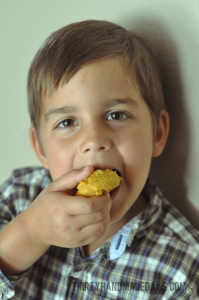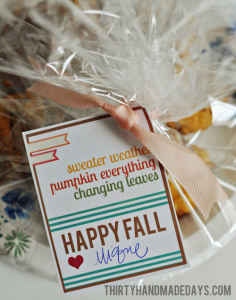 Drop them off at friends or neighbors before your family eats them all up.
These cookies would be perfect for new neighbors too. 
You could attach a Welcome to the Neighborhood card to them.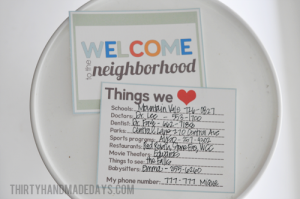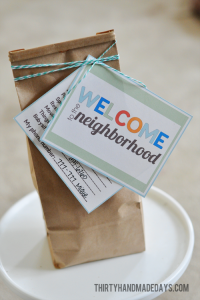 This post was originally shared on Every Creative Endeavor for her Fall Frenzy series.
Do you have a handmade shop or business?
I'd love to have you join me for my special Cyber Monday!