These Old Fashioned Pumpkin Chocolate Chip Cookies are perfect for fall.  But I'd like to eat them year round.  Why not?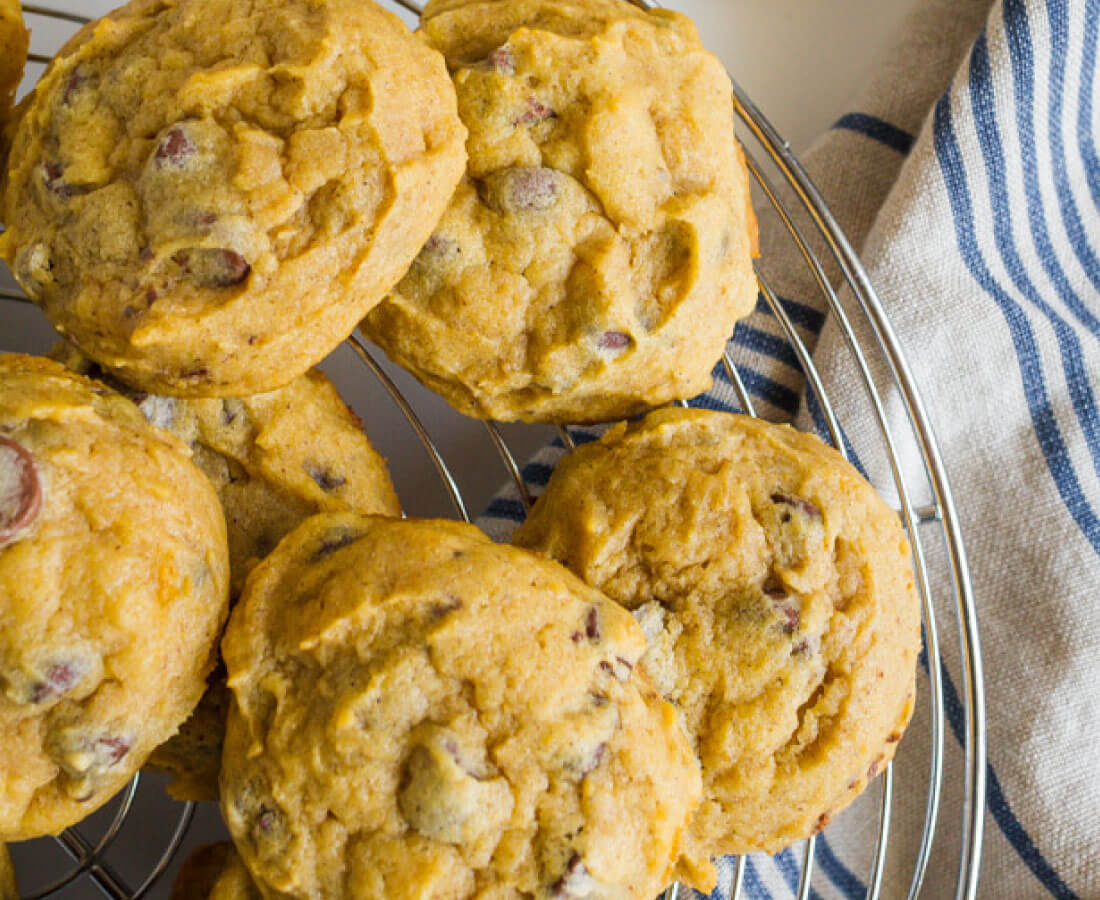 Pumpkin Chocolate Chip Cookies
It's pumpkin mania out there! I don't know if I've ever had a fall where I felt like pumpkin was in such demand.   I've mentioned before that my mom makes all things pumpkin when September rolls around.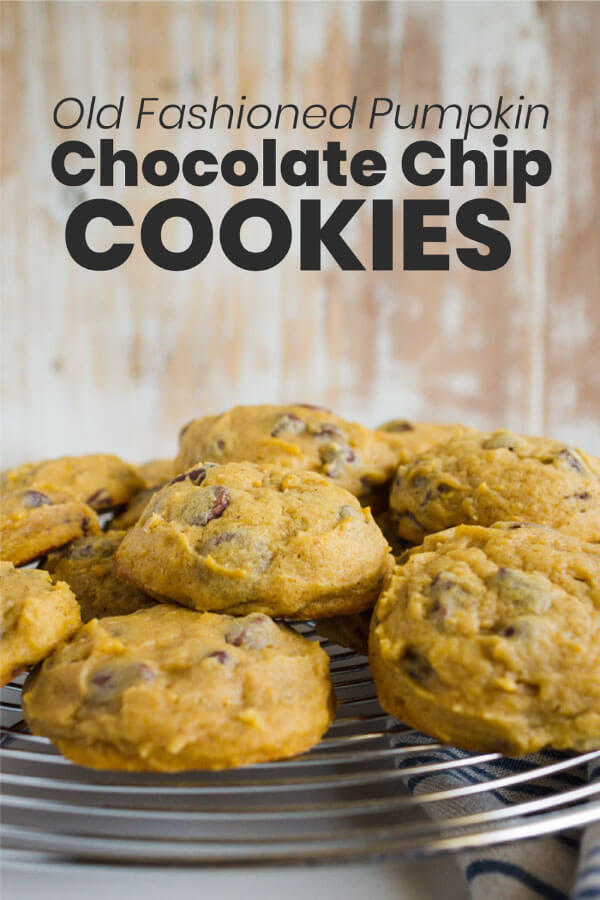 I posted some pumpkin cookies on Instagram and mentioned that I was making them to share.  Sharing pumpkin cookies was a tradition for our family every year growing up.  Since I became a mom and bake a ton, I've now started doing the same thing.
These cookies are easy to make and taste great- they are the consistency of a muffin, light and fluffy.   They have the right sugar and spice.  It's like taking a bite of fall.   Mmmmmmm…….
If pumpkin is your love language, check out these posts:
Pumpkin Cookies Recipe
Here's how you make my favorite pumpkin chocolate chip cookies:

Old Fashioned Pumpkin Chocolate Chip Cookies
Ingredients
1 c. shortening
1 c. sugar
1 c. canned pumpkin
1 egg
1 tsp. vanilla
2 c. flour
1 tsp. baking soda
1 tsp. baking powder
1 tsp. cinnamon
¼ tsp. salt
½ bag of semi sweet chocolate chips
½ bag of milk chocolate chips
Instructions
Cream the first four ingredients together.
Then add the last ingredients one at a time mixing well.
Place on greased cookie sheet.
Bake at 350 for 10-12 minutes (I just do 10 mins, I go for underdone rather than overdone).