It's the 10th day of the month, so I've gathered my creative blogging friends, and we came up with a PASTEL theme to create projects around, since SPRING is upon us! This begins our 11th month with this collaboration. We had so much fun with it the past 10 months, we decided to take it another round. One friend needed to part ways, so we added the amazingly talented Chelsea from Two Twenty One to the mix. If you've missed the past ten months of fun, please check them out. I'm excited to share some yummy spring cookies and another cute printable tag for my project.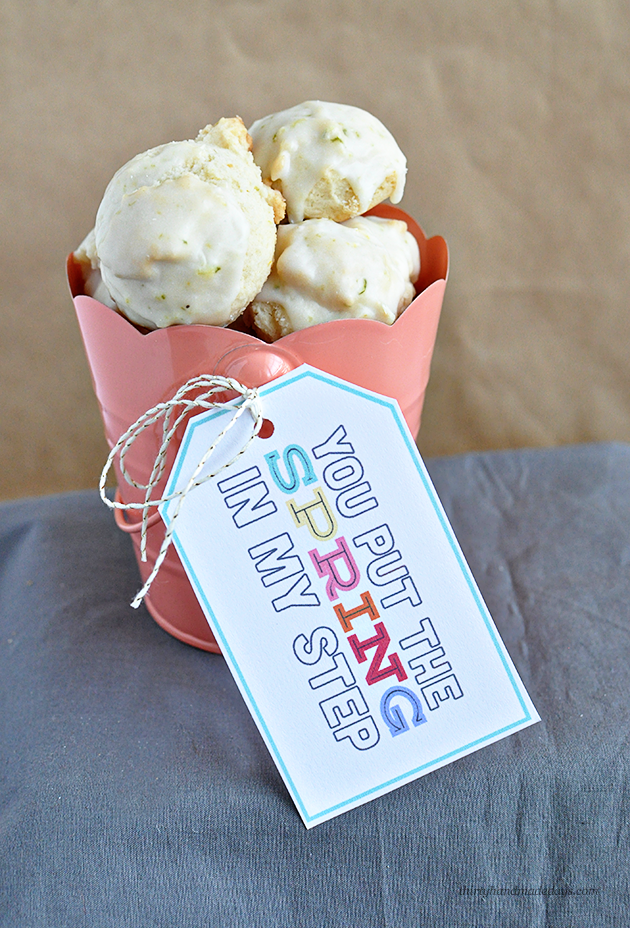 I've tried.  I've really tried to stay away from printables and puns.  But I just can't give them up.  I wracked my brain to think of something spring-y.  And this is what I came up with.  You can use it for a friend, neighbor, teacher, your love…whatever you want.  Just write a cute little note at the bottom and call 'er good.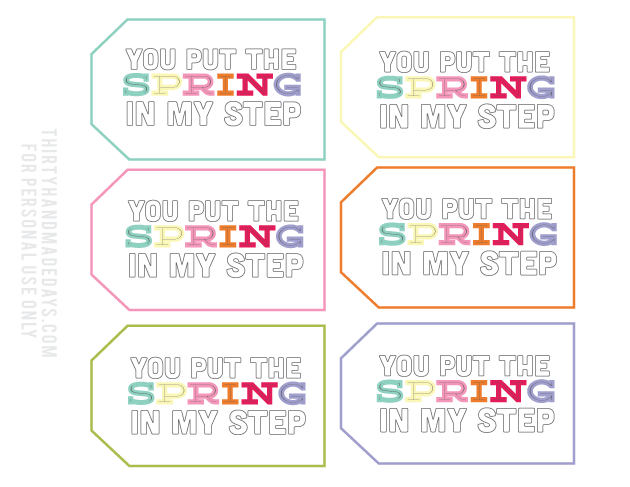 Download a sheet of spring tags.  For personal use only.  Thanks!
Now on to these yummy cookies: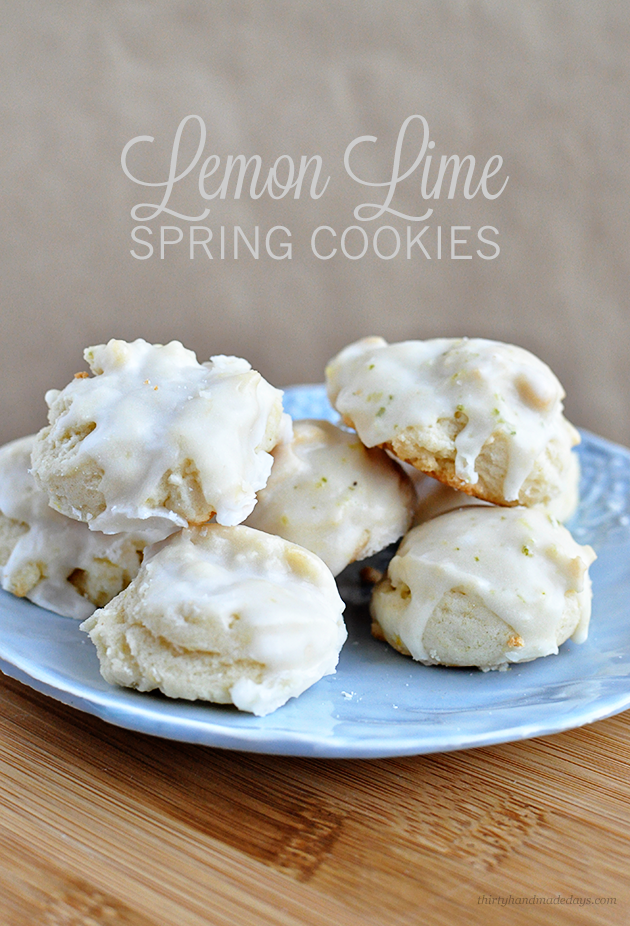 The base of this cookie is from my old favorites Orange Cookies that my Mom made growing up.  MMMMMM.. they are so good and remind me of spring.  I wanted to switch them up a bit and play with lemon and lime.  So that's what I did.  Threw caution to the wind and just went for it.  Luckily they turned out.

Lemon Lime Spring Cookies
Ingredients
Cookie
1½ cups sugar
1 cup shortening
2 eggs, beaten
1 (8 ounce) carton sour cream
1 TBSP grated lemon rind
1 TBSP grated lime rind
3 tablespoons lemon juice or lemon-aid
4 cups all-purpose flour, plus 2 TBSP all-pupose flour
1 tablespoon baking powder
1 teaspoon baking soda
¼ teaspoon salt
Glaze
1 (16 ounce) package powdered sugar, sifted
2 tablespoons grated lemon and or lime rind
5 tablespoons lemon juic or lemon-aid
1 teaspoon vanilla extract
Instructions
Combine first 4 ingredients in a large bowl; beat until smooth and creamy.
Add rinds and juice; beat well.
Combine flour, baking powder, soda, and salt; gradually add to creamed mixture, beating well.
Drop dough by teaspoonfuls onto greased cookie sheets; bake at 350 degrees for 10-12 minutes or until edges just begin to brown.
Cool on wire racks.
For the glaze
Combine all ingredients; beat until smooth.
Drizzle over cooled cookies.
Notes
You can add a drop or two of yellow or green food coloring to make them more "springy."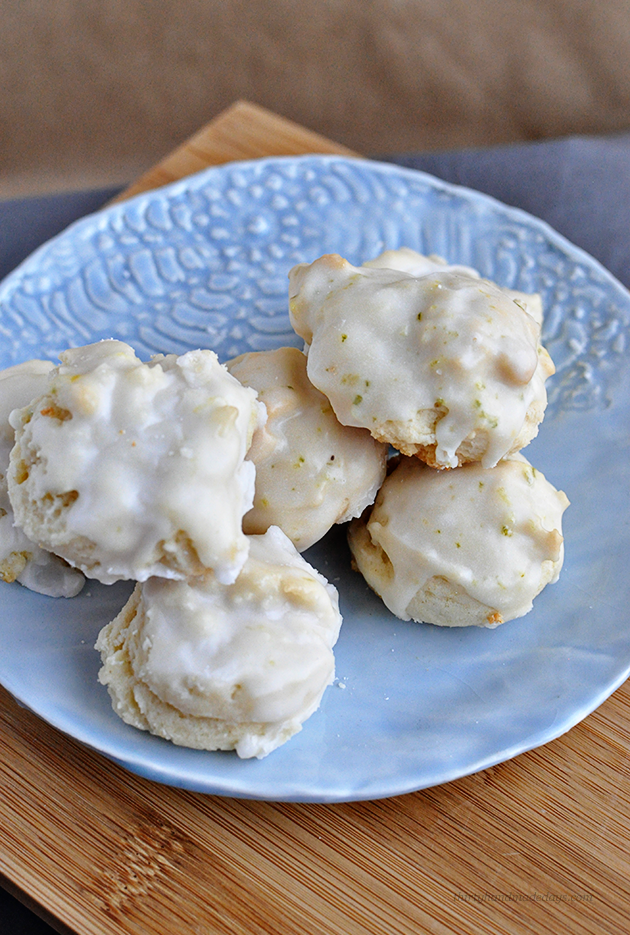 These cookies are light and fluffy.  They kind of melt in your mouth (as long as you don't overbake them! Do NOT bake them too long!).  They are citrus-y and delicious.
And look at all these fun other pastel projects.  Love them! I'm normally kind of a bright color kind of girl (if you hadn't noticed) but these make me want to bust out light colored crayons.   Join the BLOG HOP and "hop" on over to view the other projects up close. If you happen to come upon a broken link, just click HOME on each site to view the project.
From top left, moving down row by row:
Check out my other spring projects:

Spring Canvas & Printable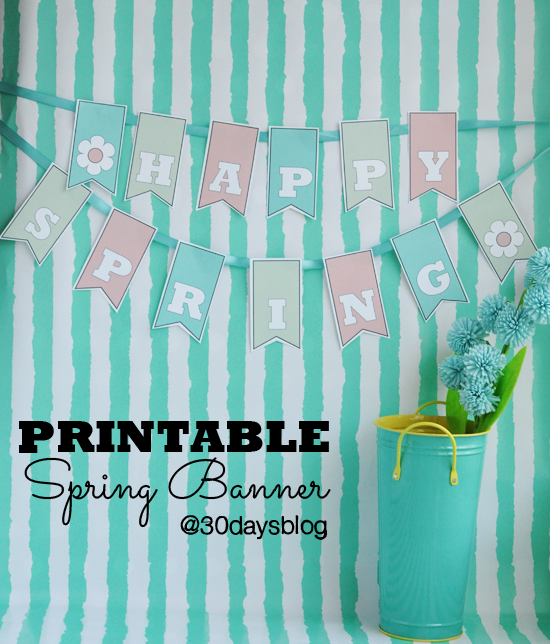 Spring Banner