Chores for kids might be the bane of my existence sometimes.  It can be brutal.  I'm here to help!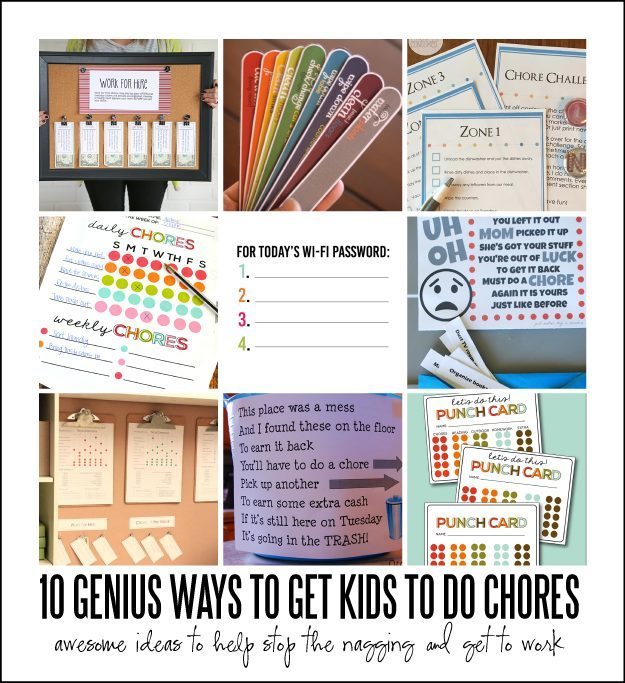 There's been a lot of talk lately about organizing, cleaning and chores.  I shared a post about how I think it's important to stop doing everything and get your kids involved.  I know, I know…. I now get why my mom threw her hands up and did a lot of things herself instead of making us do chores (Hi Mom!).  It is so.much.dang.work especially in the beginning to get kids to do their chores.  It's so much easier to just do the darn jobs yourself.  But then kids don't learn how to do basic things and you feel frustrated and resentful because you have to do everything on your own.  Am I right?  Let's change that.  Let's get kids doing more!  Here are 10 genius ways to get kids to do chores:
Today's Wi-fi Password:
Have you seen the notes that say "for today's password" on them?  It has a list of chores and then the idea is that kids do chores and get the wi-fi password or code.  Obviously this is for bigger kids (like mine) who care about getting the wi-fi code.  Most 4 year olds could care less about that.  But I think it's a great idea to get older kids to do their chores.  I created a blank version for you to fill in.  You could even laminate it and use a dry erase marker to change out the jobs daily.  Read all about why I love my laminator and why and how I use it all the time.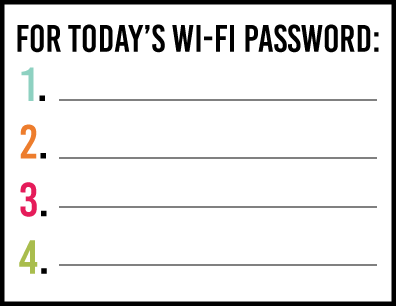 Download this wi-fi password printable.
Work for Hire:
I love the clean design of this and overall idea.  It is awesome! This idea would be good for extra chores as it says on the board – "May only be done AFTER your every day chores are already accomplished."  Such a great way to motivate kids to do extra things around the house, learn responsibility and the value of hard work.

Chore Bucket:
What a great way to get kids to clean up.  I'm glad to know that I'm not the only one one who comes into a room to find total chaos.  Sometimes I feel like the camp director in the Parent Trap who finds Susan (or was it Sharon?) in complete muck in the cabin.  This puts the responsibility back on the kids to make sure they get the work done.  The big thing here would be to stick with it.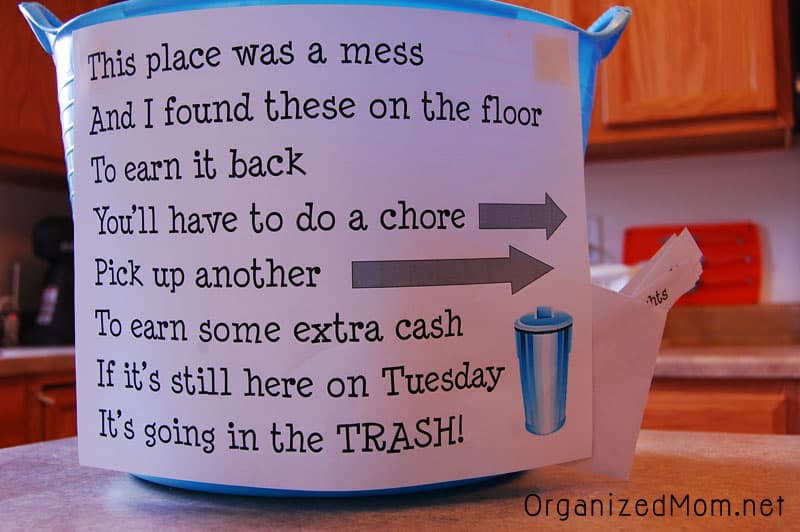 Daily Chore Chart:
I created this simple chore chart.  It's fun, bright and self explanatory.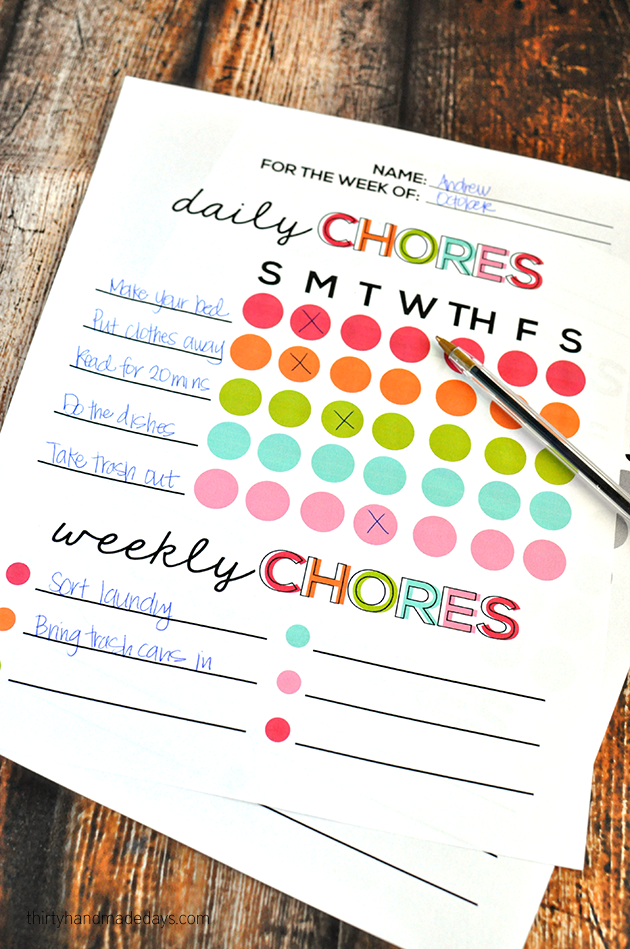 Toy Jail:
Another great toy idea to not only encourage kids to do more chores but to be responsible for their things.  I bet they will think twice the next time they leave their stuff lying around.
Printable Punch Cards:
These could be used for all kinds of things but chores are listed on there.  You could also use the blank one and fill in specific chores at the top.  The reward is up to you and your child to figure out when they've punched them all.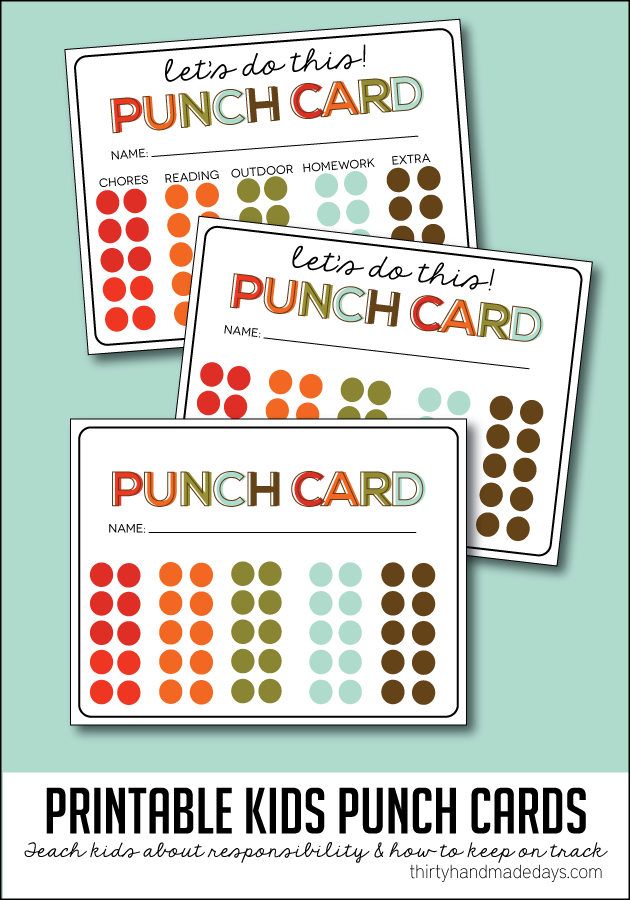 Chore System for Kids:
Another well thought out idea.  I love all of the organization behind this one.
Uh Oh Bucket:
What a cute way to get the point across to your kids that they left their stuff out.
 Chore Sticks:
Chore sticks have probably been around for a million years.  But I've never seen any as pretty as this.  I might actually want to do chores just to use them!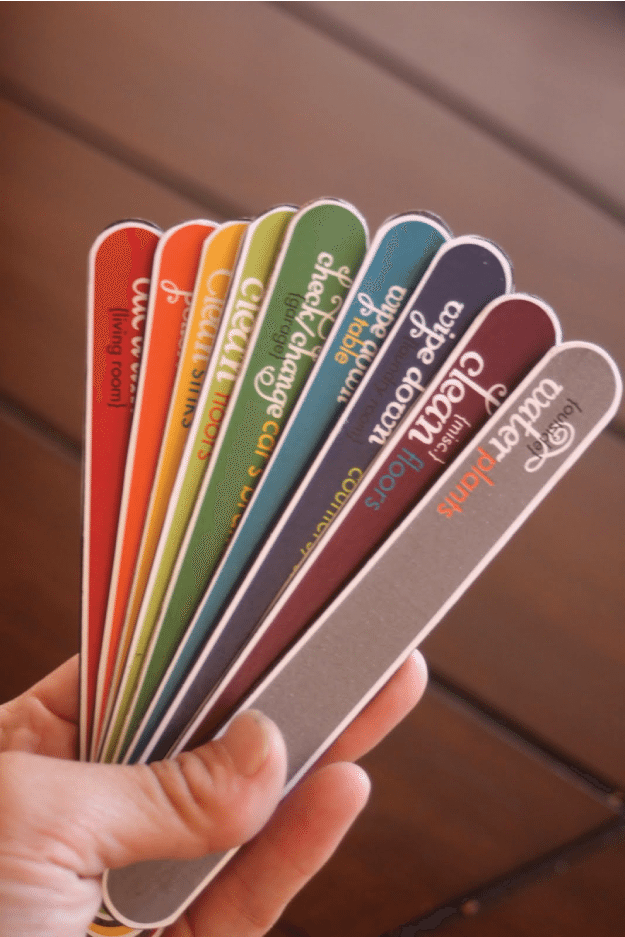 Chores in Zones:
In this post she says that through trial an error she has figured out how to actually get her kids to do chores.  Read all about the zones.  It's worth a shot!

Before I sign off I to remind you to DO WHAT WORKS FOR YOU! Being a good parent is really tough.  There is no judgment from me on how you do your job.  I'm here to a) give new ideas b) try to figure this stuff out myself c) encourage.   You've got this!
Make sure to check out these posts too: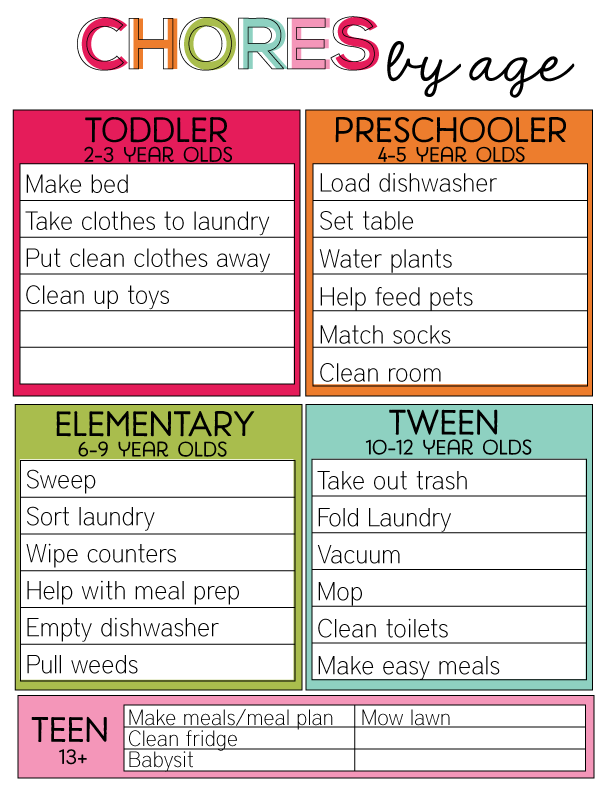 5 Reasons Why Kids Need to Help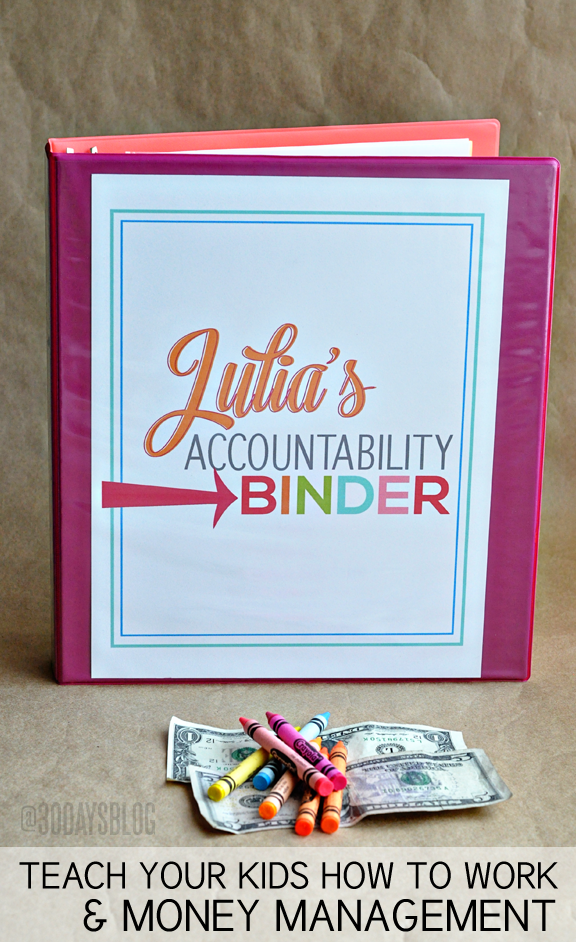 Teach kids about work and money with this Accountability Binder