Have a child playing a team sport?  These are the 10 things every coach needs from their players …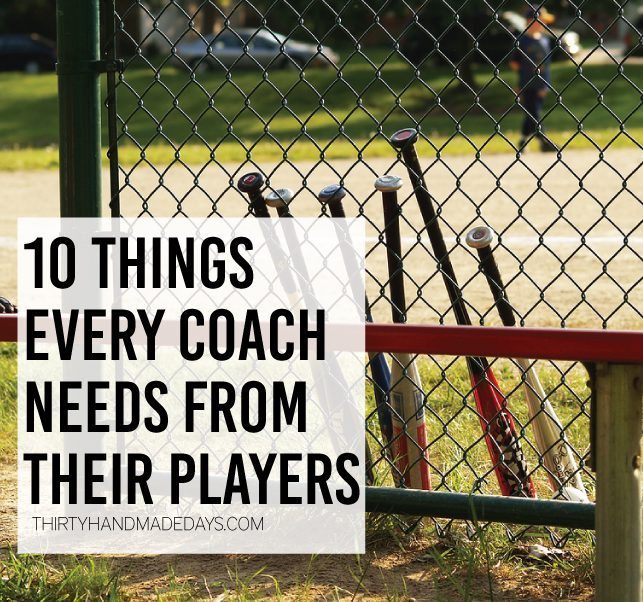 My brother was a baseball player but I was a little too old to be there for his games growing up.  I dated baseball players.  At one point we called ourselves "baseball wives" (insert eye rolling here).   And now all these years later I am a baseball mom.  I love everything about it.  Except the laundry.  I could so deal without the laundry…
Josh coached our nephews in flag football for several years.  He loved it.  He has since helped coach our youngest, Drew,  in baseball.  He has a loud, commanding voice and the kids respect him.  Sometimes he makes me nervous because he can sound a little too loud but anyone who knows him knows that he loves the kids he coaches and wants the best for them.  I had ideas of my own on what coaches are looking for from kids but since I haven't been a coach before I figured I should go to the source.  It was good for Josh and I to talk it through and see the areas that we could improve on with Drew.  While there are different levels of competition and ages, these are the things that all coaches would love to have from their players.
Be on time:
I grew up with a mom that felt if we weren't 15 minutes early, we were late.  Punctuality is important to me.  But it's also important for playing sports.  If one person is late it's not the end of the world but if everyone assumes that being 5-10 minutes late is okay, practices and games are delayed.  Most coaches are volunteers and take time out of their busy schedules to be there.  Showing up on time makes it clear to them that you value their time and are ready to go.
Be respectful:
I would hope that most kids would respect adults in general, but I've been surprised to see many kids have a lack of respect for coaches.  It's hard to coach a kid who is talking back, ignoring or being rude.
Be attentive:
When coach is talking, it's time to listen. Always be aware of what is going on during practice and a game.
Be enthusiastic:
Don't just show up because you're supposed to be there – show up with enthusiasm.  Be the kid who is enthusiastic about making plays, excited to cheer on teammates, happy to be where the action is.  Coaches love enthusiastic players so much!
Be reliable :
Reliability will you get you far in life.  You can be amazing on the field but if your coach can't count on you to be reliable it can hurt your whole team.  Learn to be reliable with both skills and mentally.
Have focus:
Obviously the younger the kids are, the harder it is for them to focus.  I've seen more than my fair share of kids running the wrong direction, picking flowers in the field, even making sand angels (think snow angels but on the sand at a baseball diamond).  Coaches are understanding of that.  But they also want to make sure that you are focusing as much as possible.  Don't get distracted by people cheering on the other sideline, kids playing on another field, etc.
To go along with this – parents should try to help their kids focus, not cause distractions.
Desire to get better:
There are so many different abilities when it comes to sports.  We have friends who are fantastic athletes – no matter what sport they try.  Then there are kids who struggle with athleticism and everything in between.  No matter what category the player falls into, they should have a desire to learn, grow and get better.   Always being ready to learn is key.
Good teammate:
We have really lucked out to have Drew on a team that feels like family.  We joke around about going to cheer his teammates on in their regular season games and it feels like we're cheering on our nephews.  Not every team will feel like that but no matter what kind of team your child is on, they should try to be a good teammate.  They should be encouraging and supportive.  There is nothing quite like seeing a group of kids who have each other's backs.
Desire to have fun:
Playing sports is supposed to be FUN.  It shouldn't be all business all the time.  Kids learn a ton that will carry them throughout their life, but they also need to have a good time.  If they aren't having fun, it might not be the right sport for them.
Supportive parents:
All of these things listed can be supported by you.  Coaches appreciate supportive parents SO much.  They love when parents let them do their job but then ask where they can help.  They appreciate parents who show up on time, encourage their kids to do their best and have fun.   Also speaking kindly about other teammates and coaches can greatly affect a child's experience.  Even if you don't agree with what the coach is doing, take it up with them (one on one, away from your child) so that it doesn't have a negative impact on your child or the other children playing.
 Make sure to check out these posts too: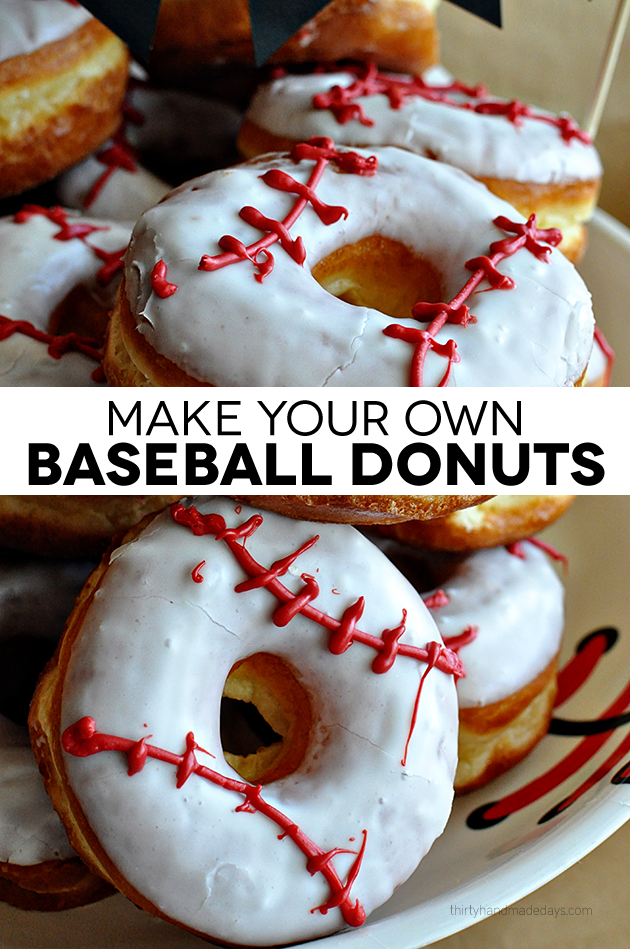 Make your own baseball donuts