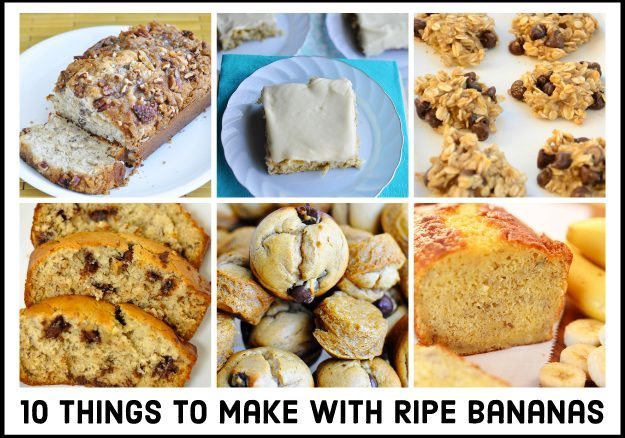 I've shared all kinds of banana recipes because as much as we love bananas, we end up with our fair share of overripe bananas.  Not only are they great to add to smoothies, they make cakes more moist and give a rich taste to recipes.  Yum!  If you end up with bananas that don't look good enough to eat, fear not.. try some of these recipes!
Skinny Banana Bites from the Idea Room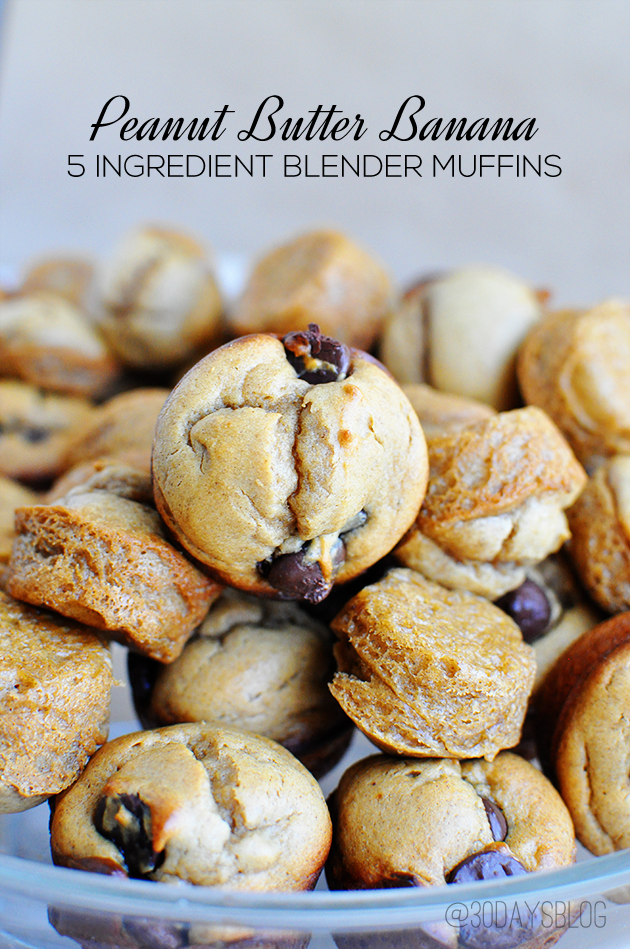 Or try out Today's Mama's version: Banana Almond Butter Muffins

Caramel Filled Banana Muffins from Cupcakes & Crowbars via Create Craft Love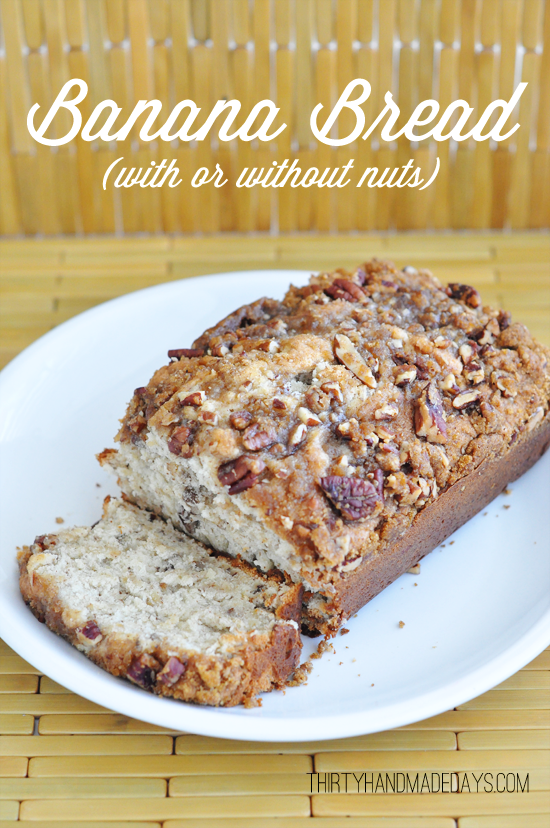 My favorite Banana Bread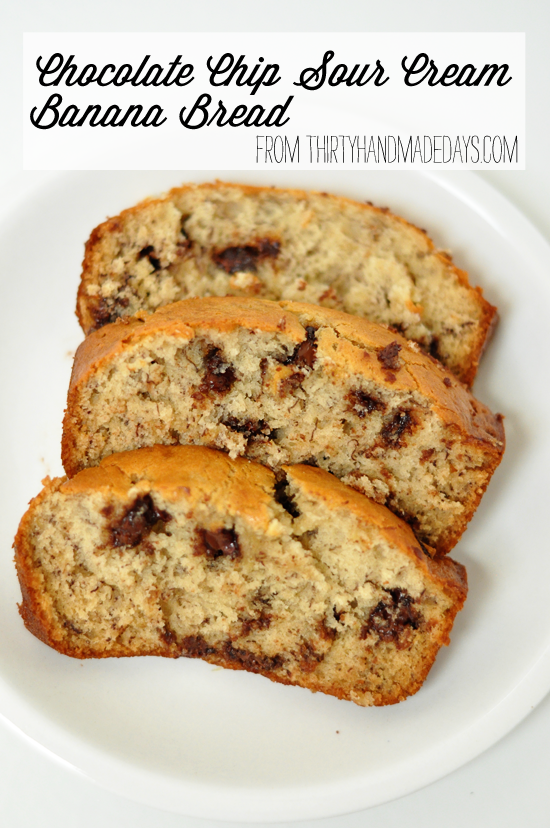 Chocolate Chip Sour Cream Banana Bread
Easy Banana Bread from Skip to My Lou

Banana Chocolate Chip Bread in the Bread Machine from Happy Hooligans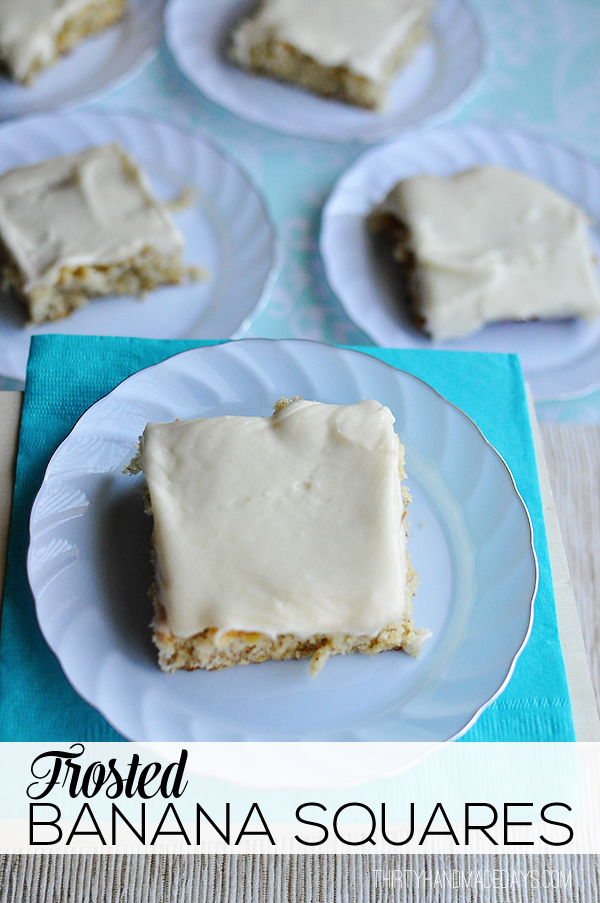 Frosted Banana Squares 
Peanut Butter Banana Bars from Today's Creative Blog
And in case you aren't quite ready to use your bananas, here are 3 simple tips on how to do that: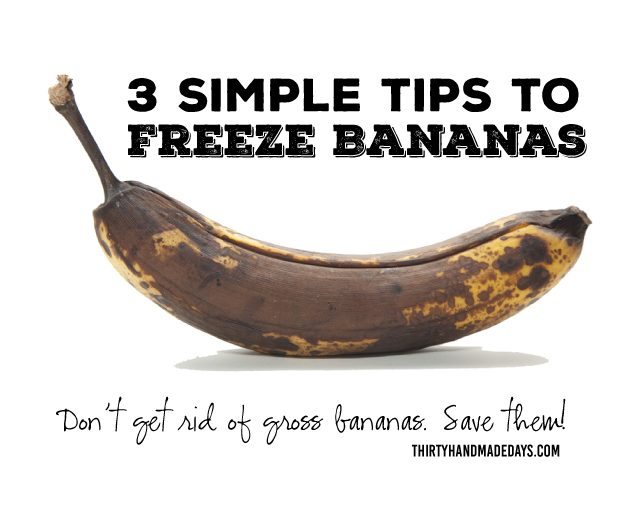 Store whole bananas.
You can do this a couple of different ways.  You can leave the peel on or take it off.  You can place them on a cookie sheet and space them out to make sure they don't all bunched up.  (get it? bunched up! :)  You can also just stick them in the freezer whole, in any spot you'd like.   Pull them out when you are ready to use them and let thaw (unless the recipe states that you can use them frozen, ie smoothies)
Cut into slices and freeze.
Cutting up slices is great for things like smoothies.   You'll want to store them in a resealable bag and to suck the air out of the bag so they don't get freezer burn.  You can use a straw or you can push on the bag to get all the air out and then seal.    Banana slices are ideal for smoothies and shakes.
Mash up bananas and freeze.
To mash them up, use a fork, blender or food processor.  Store in an airtight container.  These can be used for baby food, in breads and treats, or in smoothies and shakes too.