More fun books to add to your summer reading list!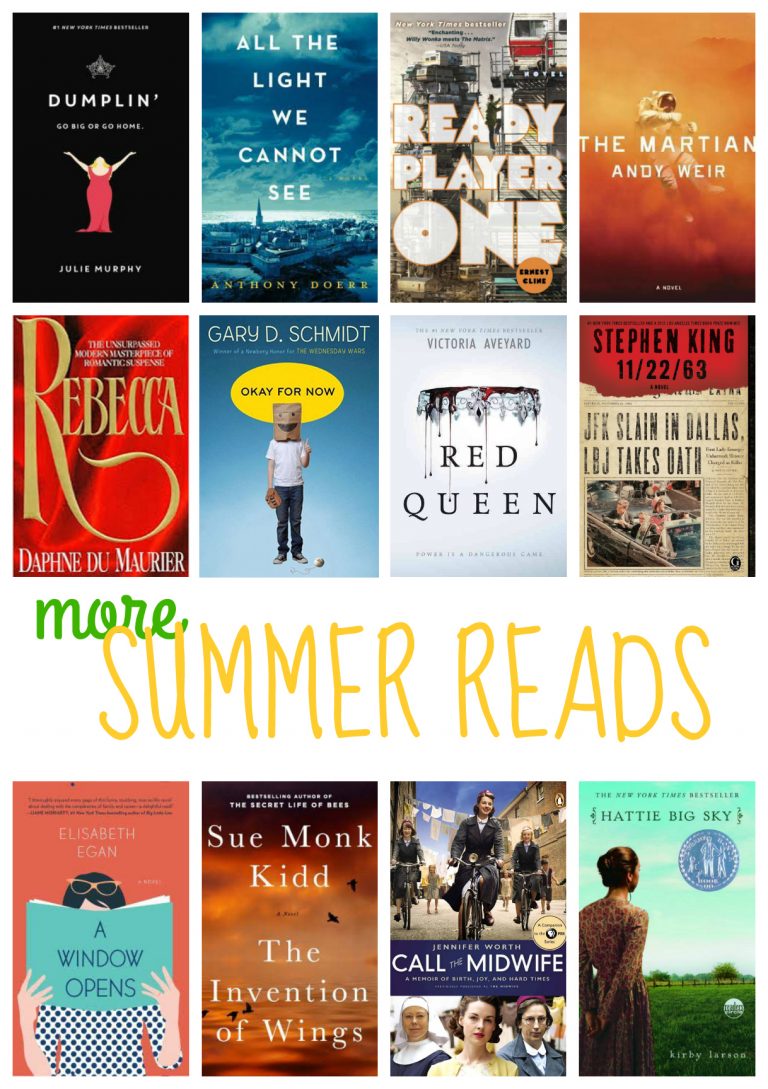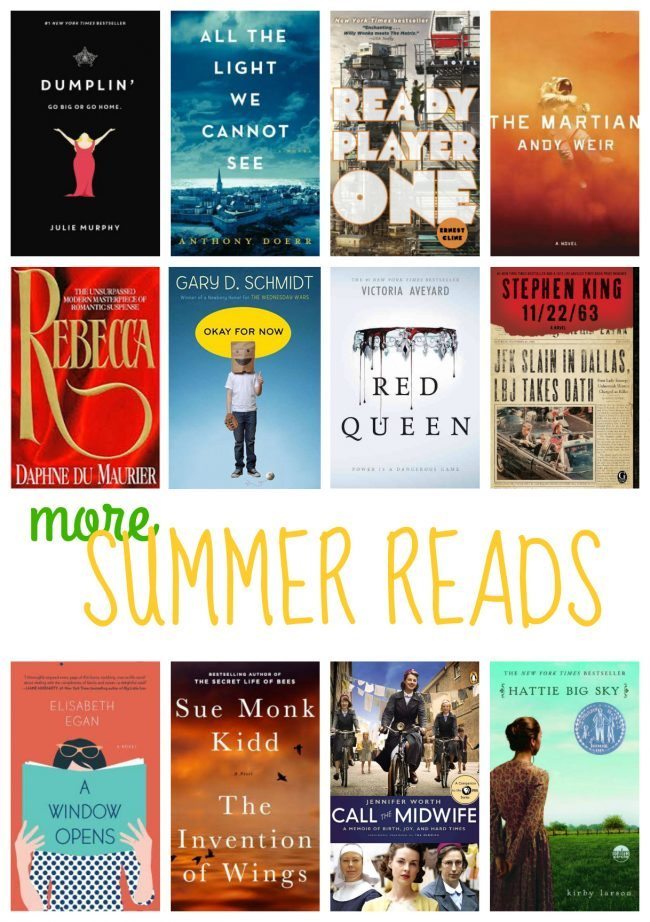 I love sharing my favorite books. Last May, I shared 24 of my favorite summer reads and was thrilled when people commented with some of their book recommendations!  It was like a virtual book club!
Since last summer, my life has changed A LOT. We traveled to China to adopt a little girl in July of 2015 and I've spent much of the past year attempting to get her to sleep. My e-reader has come in very, very handy. As a result of sleepless nights, I have additions to my list from last year. Disclaimer (again): All of them won't be favorites for everyone, but I hope you can find one or two that you want to add to your library.
If you want to read more about a particular book, just click on the link and it will take you to the Amazon synopsis.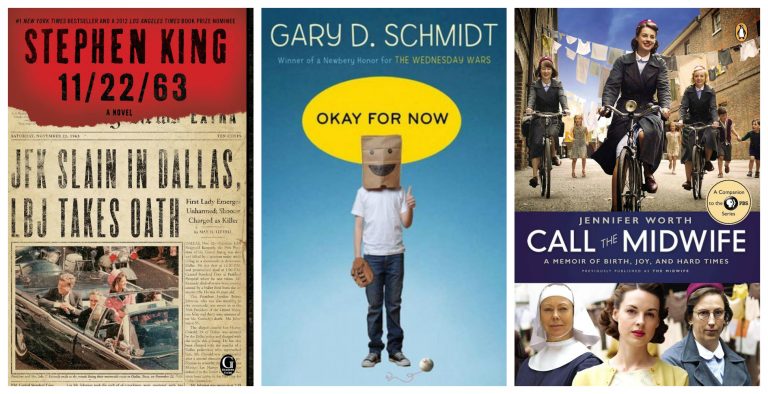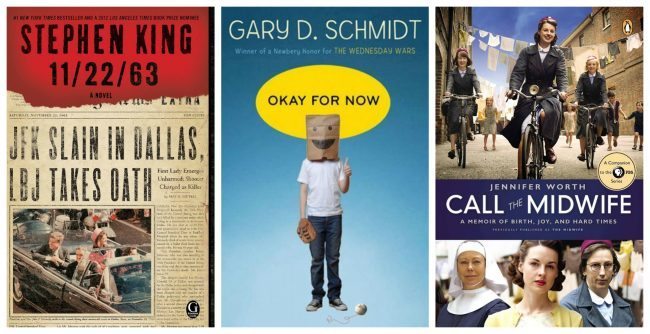 11/22/63 by Stephen King
Historical fiction plus time travel. What would happen if JFK had not been shot? How would history have changed? Stephen King is amazing story teller and while this book is VERY LONG, it's a page turner. Contains quite a bit of strong language.
Call the Midwife by Jennifer Worth (Non-fiction)
A peek into the life of nurses and their patients on the West End in London in the 1950s. Fascinating and made me SO grateful for modern medicine. Also a series on PBS (Netflix).
Okay for Now by Gary Schmidt (YA fiction)
If you've never read anything by Gary Schmidt, this is a great place to start (though Wednesday Wars is equally good). Historical fiction and touches on some weightier topics (the main character has an abusive father), but as a middle grade novel, it's safe to hand over to your kids when you are done reading it. They'll love it too.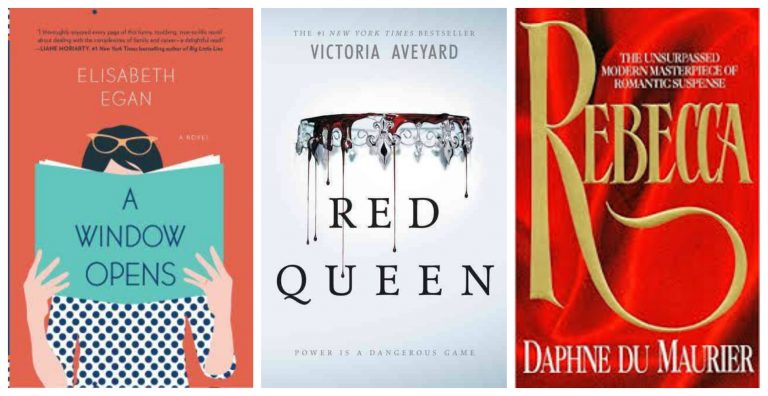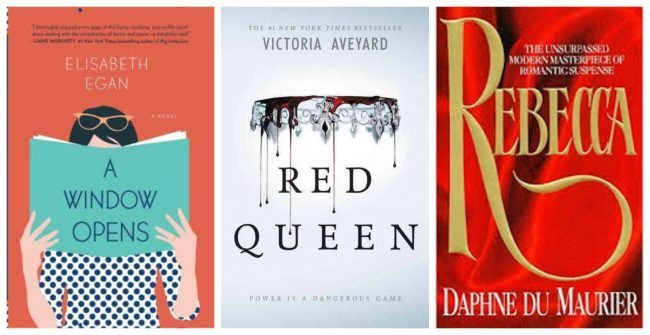 A Window Opens by Elisabeth Egan
Mom-lit meets The Devil Wears Prada. Very relatable mom character, trying to find a work-life balance.
Red Queen by Victoria Aveyard (Ya fiction)
Castes, hidden powers, deception, loyalties. Intrigued? Probably the best book I've read this year. This is the first in a series.
Rebecca by Daphne du Maurier
In my top five reads of all time. A gothic novel, it's suspenseful, romantic, and an all around good story.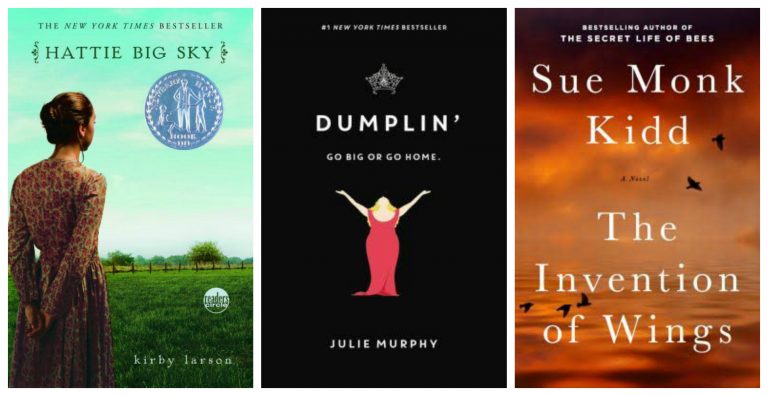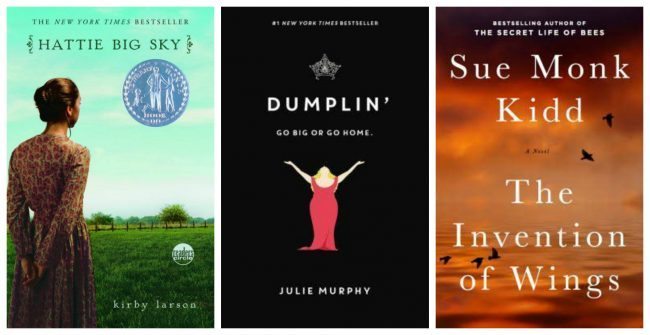 Hattie Big Sky by Kirby Larson (YA fiction)
Hattie inherits a farm in Montana from an uncle she's never met and travels there to become a homesteader. A fabulous heroine and a fun adventure. Another one you can feel confident handing off to your kids when you are are done. Check out the sequel as well.
Dumplin' by Julie Murphy (YA fiction)
A big girl enters a local beauty pageant to prove she can. Fun and funny. Lots of Dolly Parton references if you are a fan.
The Invention of Wings by Sue Monk Kidd
Told from the perspective of two alternating voices: a black slave and a privileged white woman in early nineteenth century Charleston. An incredible story of the strength of convictions and character. Be sure to read the Author's Note at the end of the book.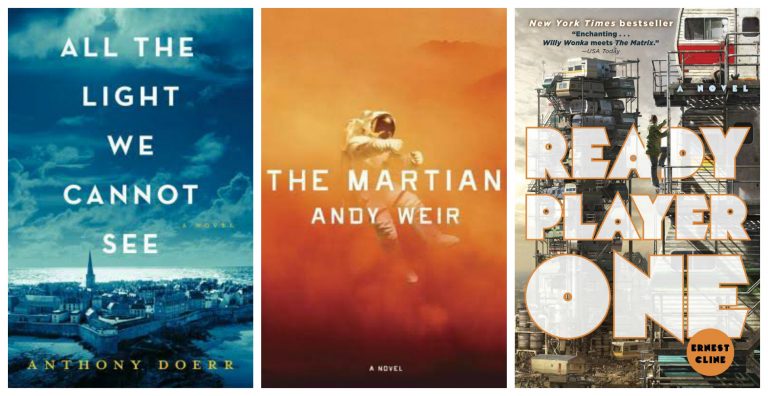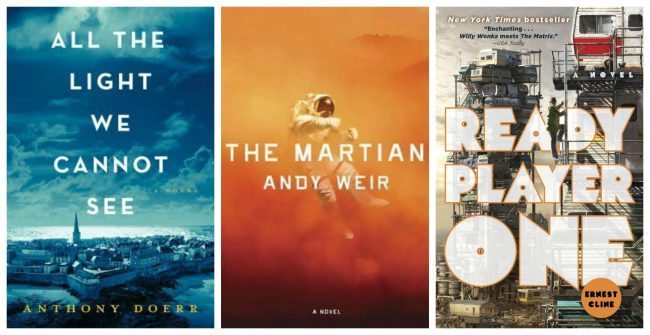 All The Light We Cannot See by Anthony Doerr
This historical fiction novel has received a lot of hype the past couple of years and it definitely deserves it. The stories of an orphaned soldier and a young blind girl converge in Saint-Malo during World War II. Moving and fabulous.
The Martian by Andy Weir
An astronaut that is believed to be dead is left behind during a mission to Mars and he has to figure out how to sustain life until they can send another crew to rescue him. There were some sciency (not a word) descriptions that were a bit over my head, but it's one amazing story. After reading this, I'm pretty sure I could figure out how to grow potatoes on Mars.  Contains strong language.
Ready Player One by Ernest Cline
Not a gamer? Don't be deterred. I honestly thought I was going to hate this book when I read the synopsis. A bit science fiction, a bit virtual reality, but all awesome. Lots of 80s pop culture references. Contains strong language.
If you want to find out more of what I'm reading, be sure to follow my bookstagram account here: BookWormBeth
What's on your summer reading list?