Use these quick and easy crockpot recipes to keep your family happy and your oven clear this year!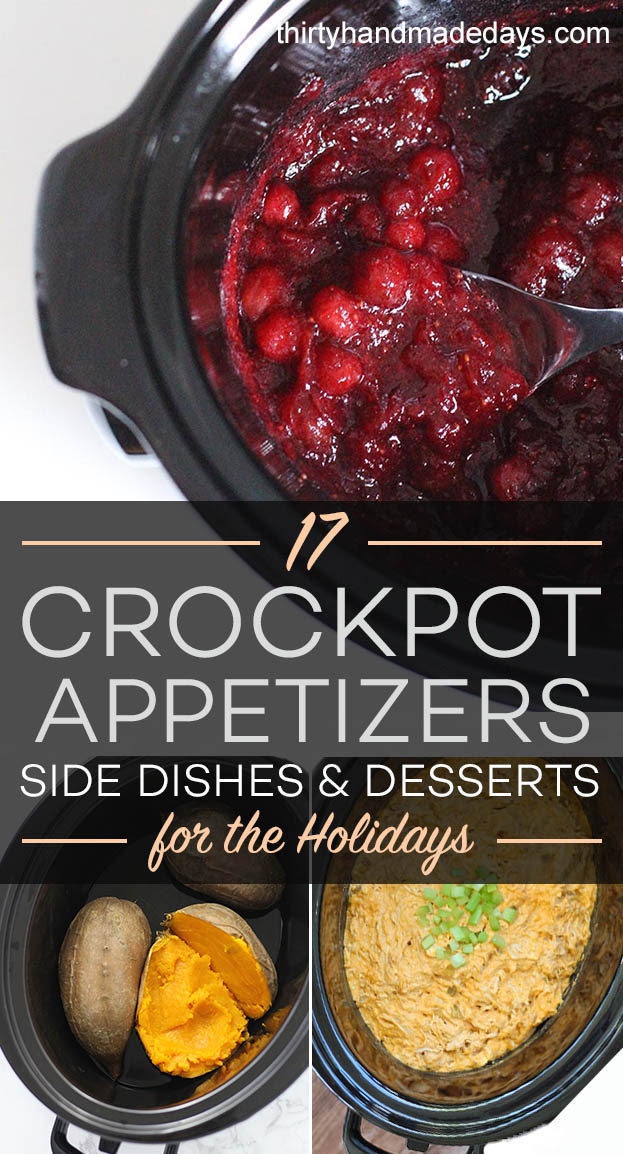 Hey, Everyone! It's Kelly, the crockpot-addict behind New Leaf Wellness.
The holiday will be quickly upon us, so I decided to make a list of my favorite appetizers, side dishes, and desserts that can be made in the crockpot. These recipes are easy to assemble in the morning and then serve to family at home or pack and take to someone else's house. (My favorite crockpot has a locking lid, but you can use two pieces of packing tape to secure the lid in a pinch.)
What's so great about these recipes?
They don't require any space in the oven. Yay!
They're mostly healthy.
They're delicious. (I've tried almost all of them myself.)
Enjoy!
17 Crockpot Appetizers, Side Dishes, and Desserts to Make for the Holidays
Most of these recipes will cook perfectly in 4 hours in a 6-quart crockpot or 6 hours in a 4-quart crockpot. Refer to the individual recipes above for more detailed cooking information.
Thoughts or questions? Leave a comment below and I'll respond as soon as I can. XO, Kelly