Want to spend your summer outside instead of in the kitchen or drive-thru line?  Stock your freezer with these easy meals that don't require any cooking ahead of time.  Free printable recipes and grocery list included!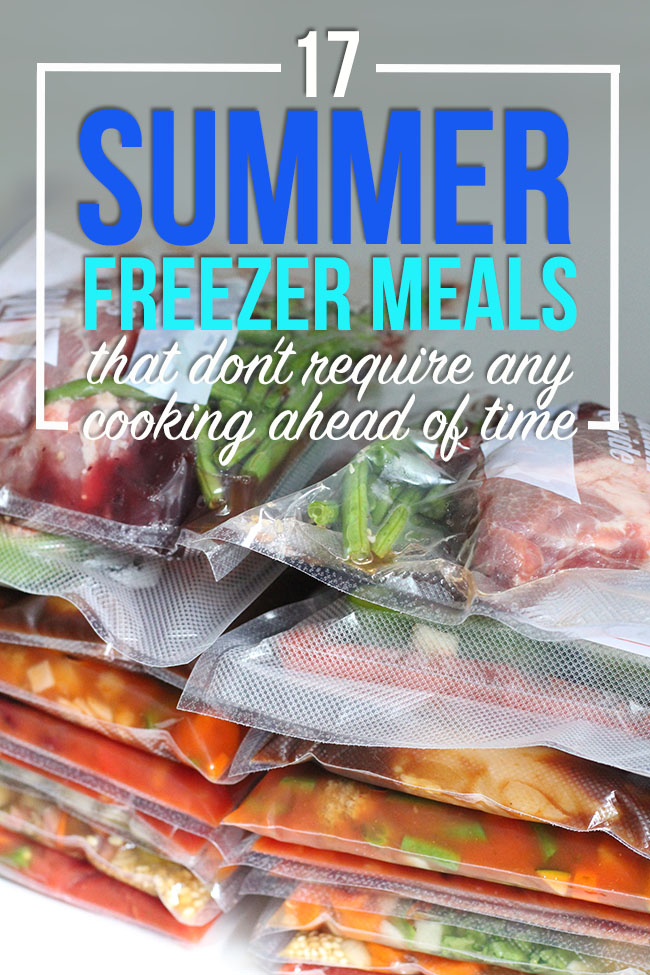 I have summer fever right now.  Bad.  After being trapped inside all winter I can't wait to let my daughters run free outside and play with them at the park, pool, and beach.  Cooking is the last thing on my mind.
So I can spend more time outside and less time in the kitchen, I made a list of our favorite summer recipes that can be frozen without any cooking ahead of time. All you have to do is combine the meats, veggies and spices, and freeze. Then, they're cooked for the first time on the grill or in the crockpot.
If you want to prep and freeze all 17 at once I'm including the free printable recipes and grocery list below. Enjoy!
17 Summer Freezer Meals That Don't Require Any Cooking Ahead of Time
Click the links above for the recipes or download and print all of them for free below (including a full grocery list!).
FREE PDF VERSION OF ALL 17 RECIPES AND GROCERY LIST
Thoughts or questions? Please leave a comment below and I'll respond as soon as I can. I love all of these recipes and I think you'll love them too.