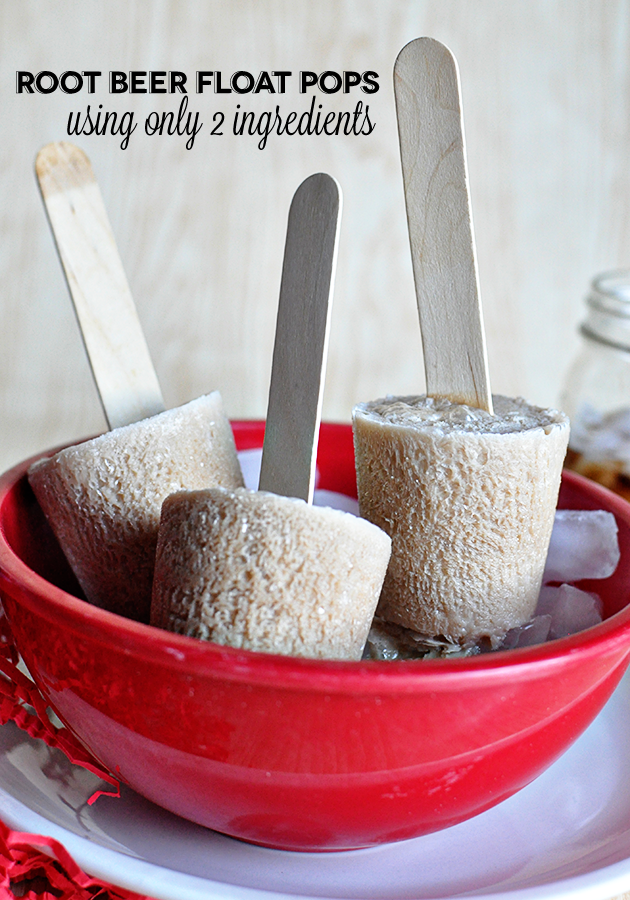 Ok are you ready for the easiest but super delicious popsicles you've ever made? (because you've made your own popsicles before right?) These are no brainers. Perfect for summer. Perfect for kids to join in on. Perfect just because they taste great and don't make a mess or require a lot of work.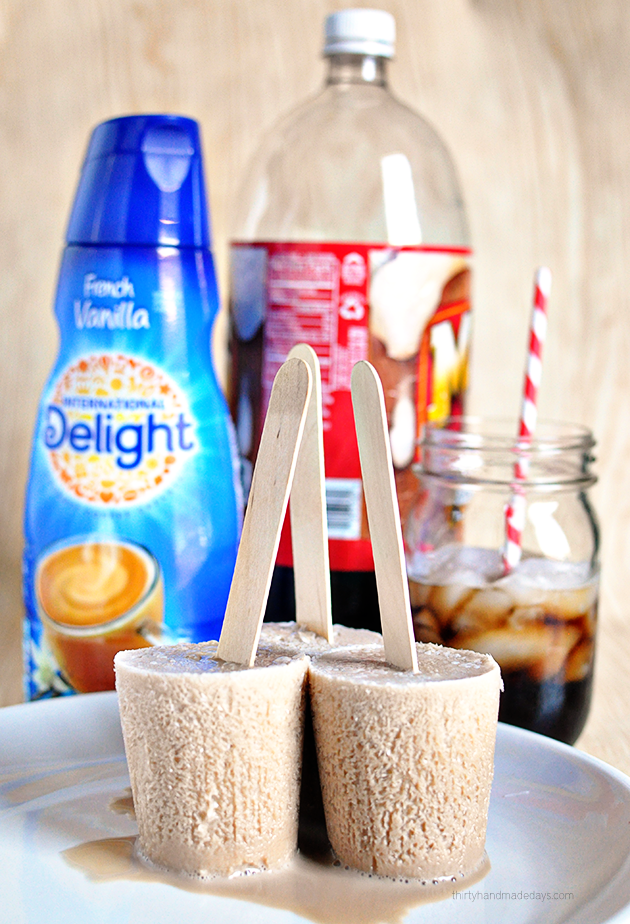 You can use whatever kind of popsicle molds you'd like. The store I went to get molds from didn't have any. So I found some small (5 oz.) paper cups and popsicle sticks. They were perfect for these pops.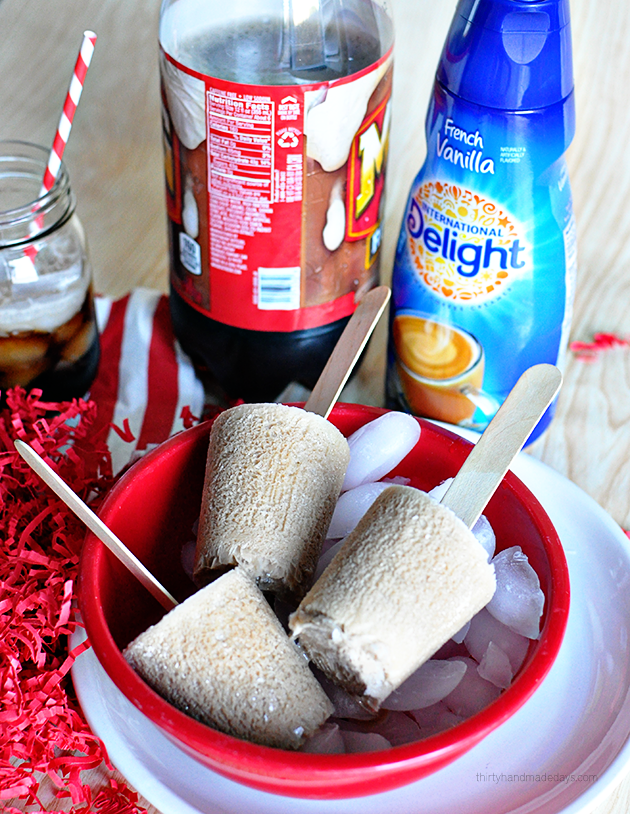 Here's how you make them without ice cream:
Pour 1/2 c. root beer into your paper cup. Next pour 1/3 c. French Vanilla International Delight Creamer into the cup. (Sign up here for coupons, recipes and more from ID) Stir if you'd like. Or not. Either way works. Stick them in the freezer on a level surface for an hour or so. Then push the popsicle sticks in the center when the mix has solidified a bit and can stand up straight in the cups. Freeze for about 8 hours or overnight. Remove from cups and enjoy!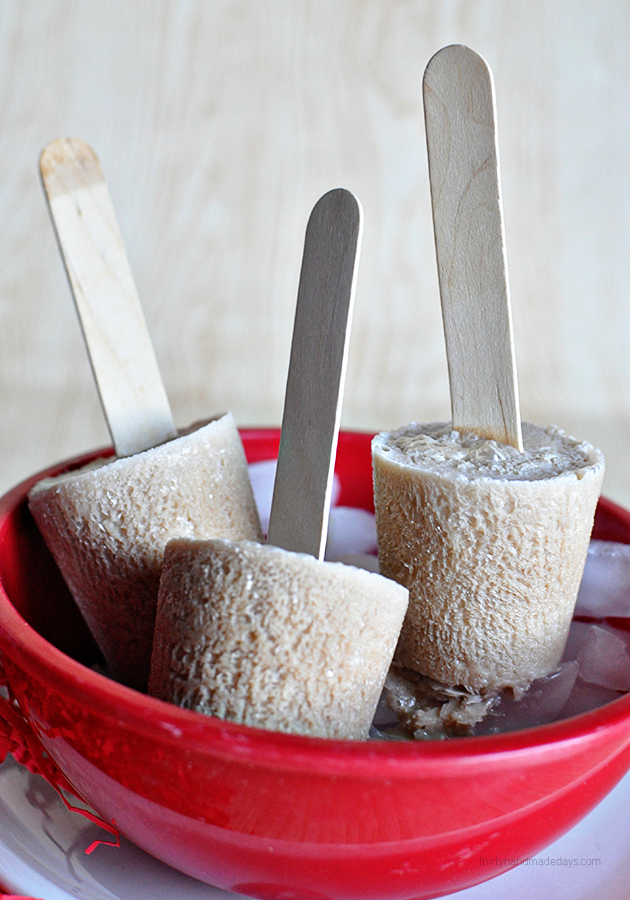 See? Told you the easiest you'll ever make!
My root beer float loving family is all over these. Yum!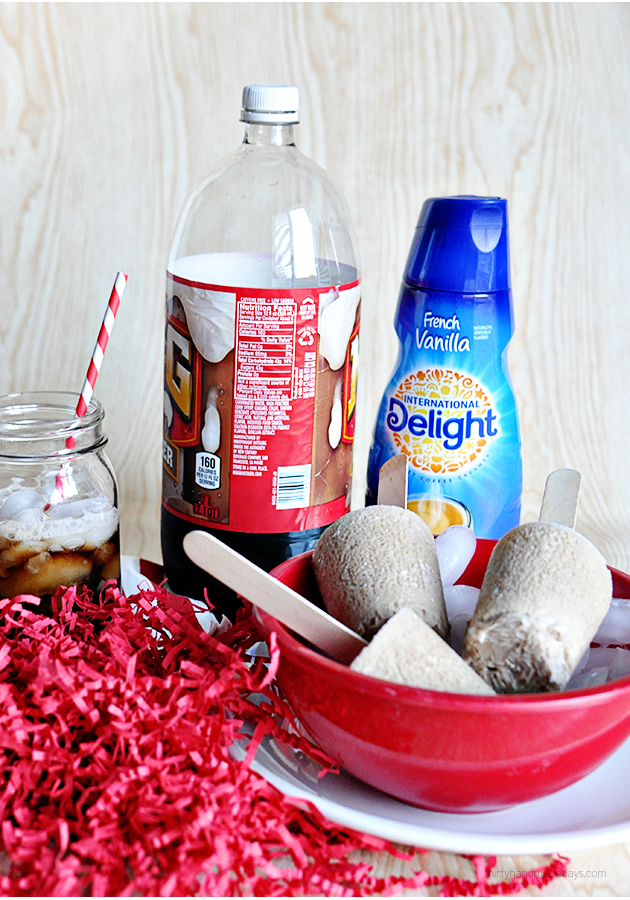 And if that isn't enough… or you just don't want to freeze anything into popsicles…I have another option for you.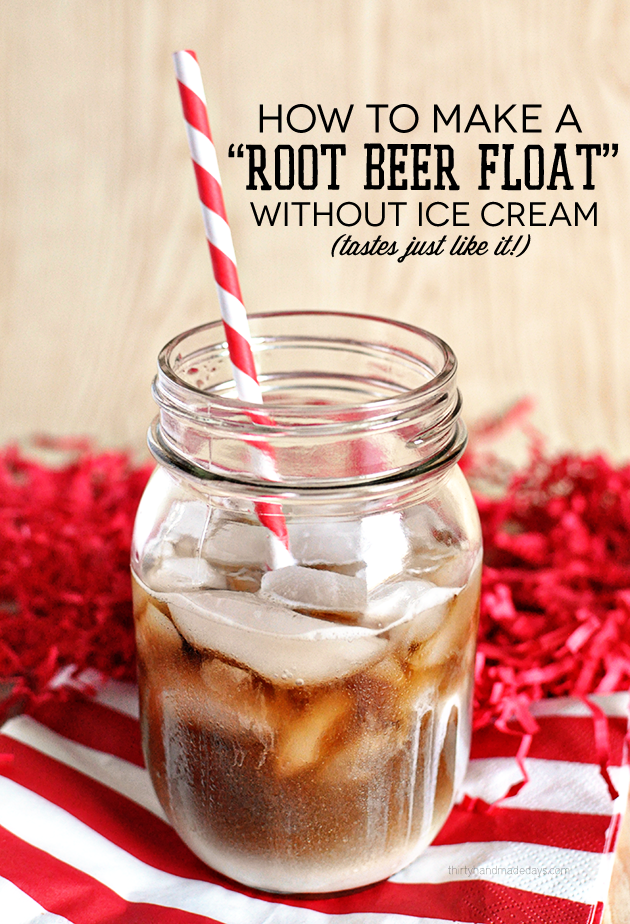 The easiest way to make a root beer float ever—- take a glass of root beer with ice and add a few tablespoons (to your liking) of French Vanilla ID creamer. The end. Yes, it's seriously that easy. It tastes so so so good and I can't believe I didn't think of it before.
You could do this with any kind of soda to make it a little creamy and a little sweet. Try it out and let me know what ya think.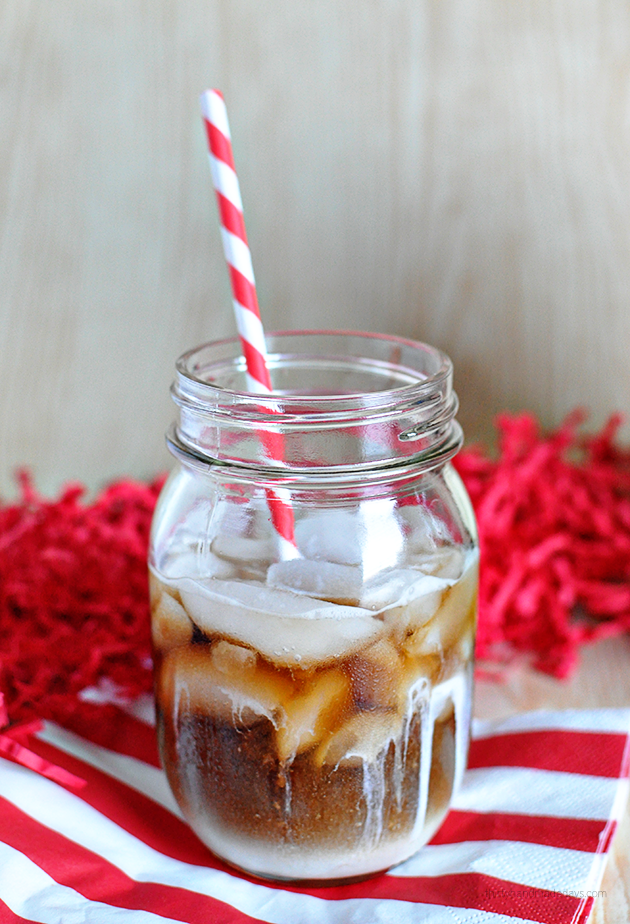 This is a sponsored conversation written by me on behalf of International Delight. The opinions and text are all mine.