School is back in session and my calendar is already full of activities for the month.  To simplify our busy weeknights, I came up with a list of our favorite easy and healthy
crockpot freezer meals
.  Free printable recipes and grocery list below!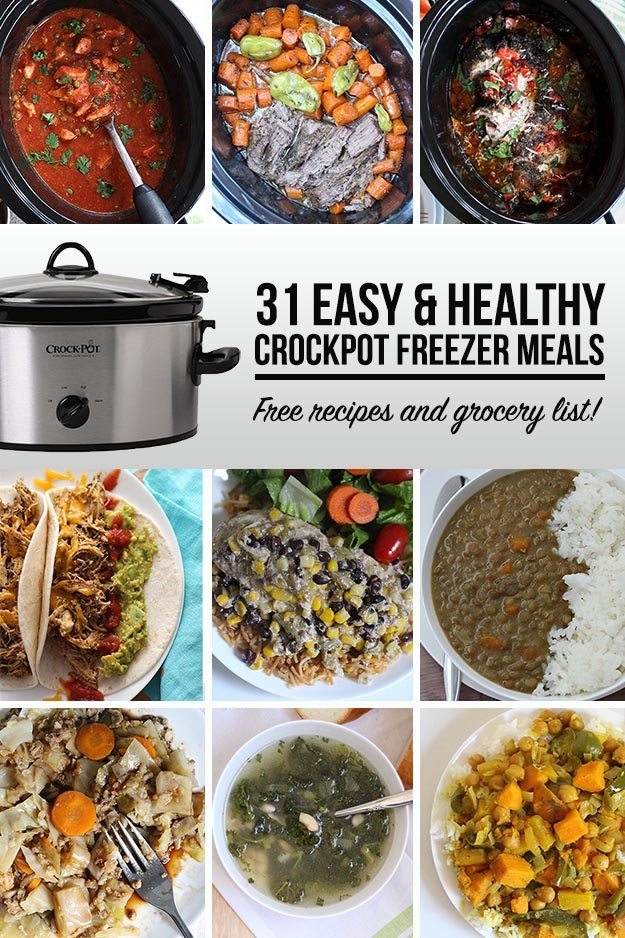 What's included in these recipes? 
10 ingredients or less
Vegetables
A delicious taste (We tried them all and gave them two thumbs up.)
These are all really easy recipes to throw in the crockpot in the morning.  I'm also a big fan of assembling 7-10 at a time and freezing them for later.  There's seriously nothing easier than dumping an already-made meal into the crockpot.  No chopping, measuring, or messes.  Woot!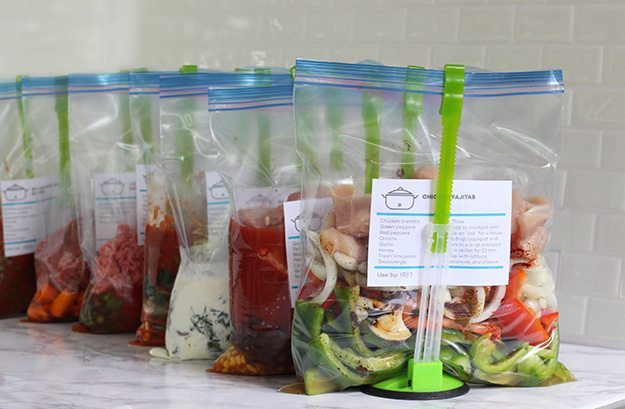 Nervous about mixing raw meat and vegetables?  Don't worry – it's perfectly safe.  I did a lot of research when I was writing my No-Cook Freezer Meals Cookbook eBook and the USDA Food Safety and Inspection Service explains that freezing inactivates any microbes present in food (like bacteria, yeasts, and molds).  You cook the food before eating it too, so you're good to go. (More info on food safety here.)
Here are 31 recipes that I've made myself, Friends.  Enjoy!
31 Easy and Healthy Crockpot Freezer Meals
I linked to the original recipes above, but since I've made hundreds of crockpot freezer meals myself (maybe even thousands!), I typed up exactly how I would freeze and cook each one in this printable pdf:
CLICK HERE FOR THE FREE RECIPES AND A FULL GROCERY LIST
Oh, and if you've had issues with chicken drying out in your crockpot, I recommend cooking them for less time.  I only cook chicken breasts for 3-4 hours in my 6-quart crockpot or 6-8 hours in my 4-quart crockpot.  My 6-quart has a programmable timer, so I set it in the morning and then let it sit on warm for the rest of the day.  Works perfectly.
Questions or comments?  Leave a comment below and I'll respond ASAP.  I'd love to hear from you.