There are times when you feel like you HAVE to just get organized, but you really don't have the time. It's tragic and it's crazy. But, I'm here to encourage you that you can definitely find time to organize – and organize quickly! Here are four foolproof way that you can do that!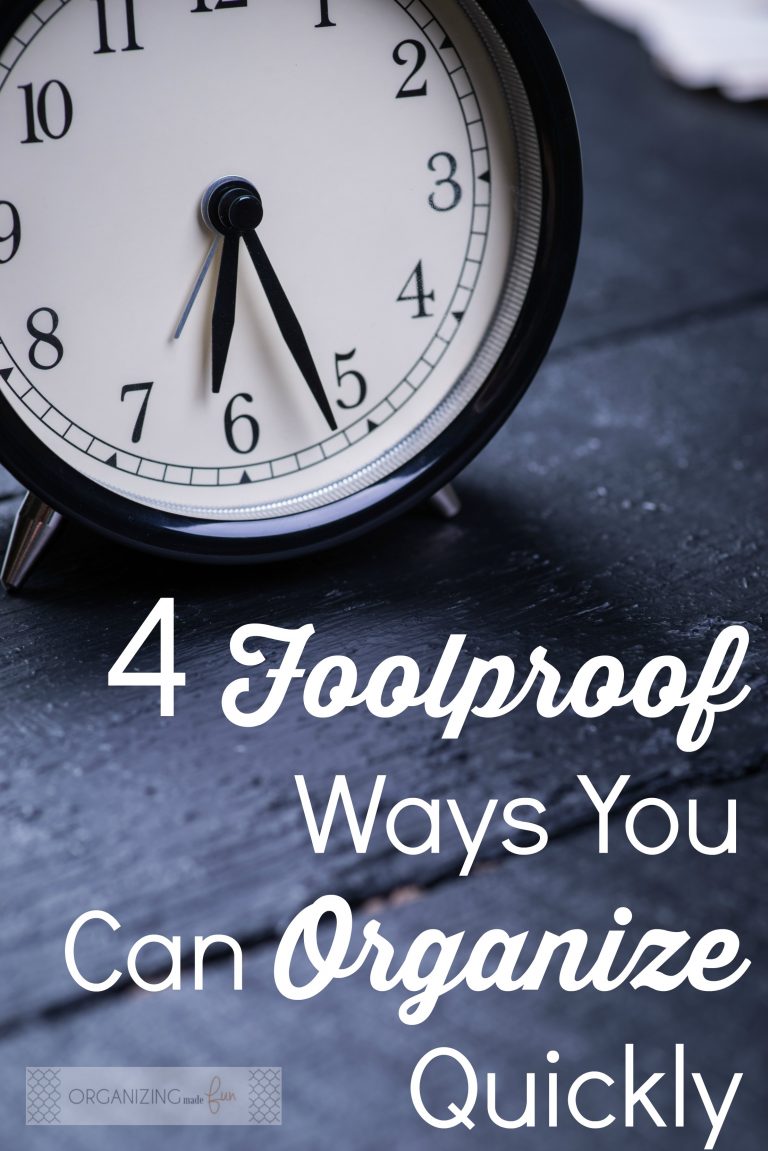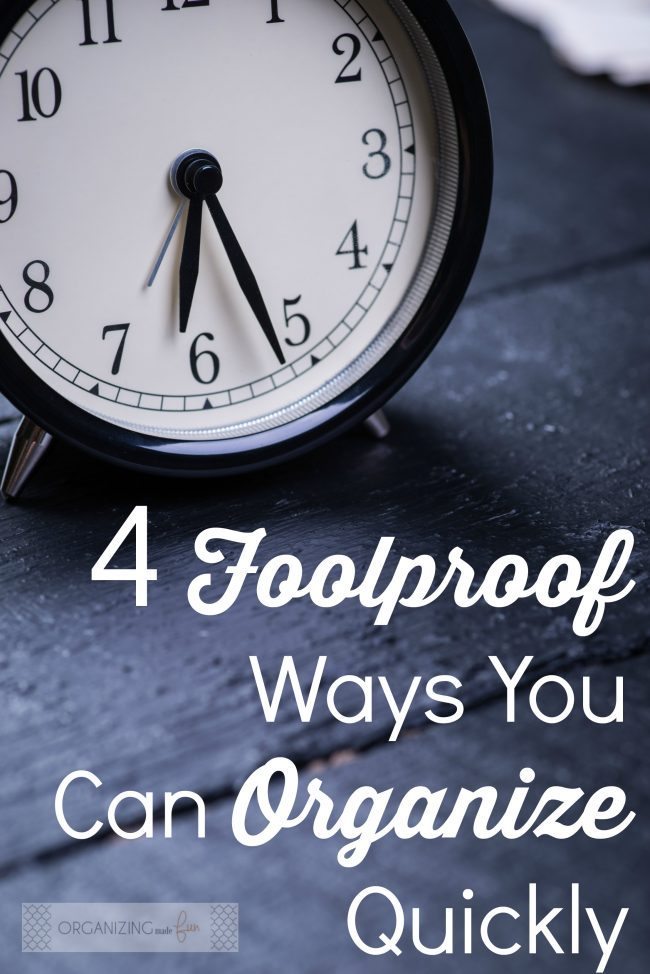 1. Use the Small Windows of Time
We all have small windows of time in our days that are spent waiting or doing nothing. Sometimes it's just as simple as waiting on the microwave to finish cooking something or waiting for that Keurig to crank out a cup of coffee, but you've got little snippets of time here and there. You can open a drawer and quickly  empty trash and the unnecessary items or organize a shelf or just put things away where they belong. It only takes about 10 to 15 minutes to do that!
2. Get out Your Planner
Is there a bigger organizing project that you'd like to tackle? Get out your planner or use my favorite free app –  Cozi app.  Scheduling time for it will make it a part of your weekly or monthly routine and you'll be able to allot dedicated time to it. You may have to cut back on something else, but it would be worth it.
3. Organize as you Go
Organizing can become a natural part of life if you just incorporate it into everyday living by decluttering and organizing as you go!  Sort through the mail as soon as you enter the door and paper clutter would be seriously minimized. Hang up your jacket and toss the car keys into a basket on the foyer table and you'll never have to hunt for them again. Arrange a closet shelf while putting in the laundry. Go through toiletries and bathroom supplies after your shower and you'll have an organized bathroom cabinet.
4. Keep Only ONE Project on Your List at a Time!
Don't get overwhelmed with putting too many organizing projects on your list – do one at a time. So, don't crowd your already packed schedule with multiple organizing projects and to-dos. I usually pick my biggest pain area and start with that. However, when we're having a particularly crazy month, I just pick the really easy spots and fix them. Either way, the joy of organizing something really gets me motivated and inspired to aim higher. Organizing your home is a simple but effective way to cut down on time wasted hunting for everyday essentials, think car keys or cellphone chargers. So, go ahead, try and find an organizing project for this week- I have PLENTY of them that can help motivate you!
What organizing project do you want to tackle this week? You can do it!