Find some new Fall favorites with this list of pumpkin recipes. Featuring 40+ recipes for breakfast, lunch, dinner, desserts, beverages and more!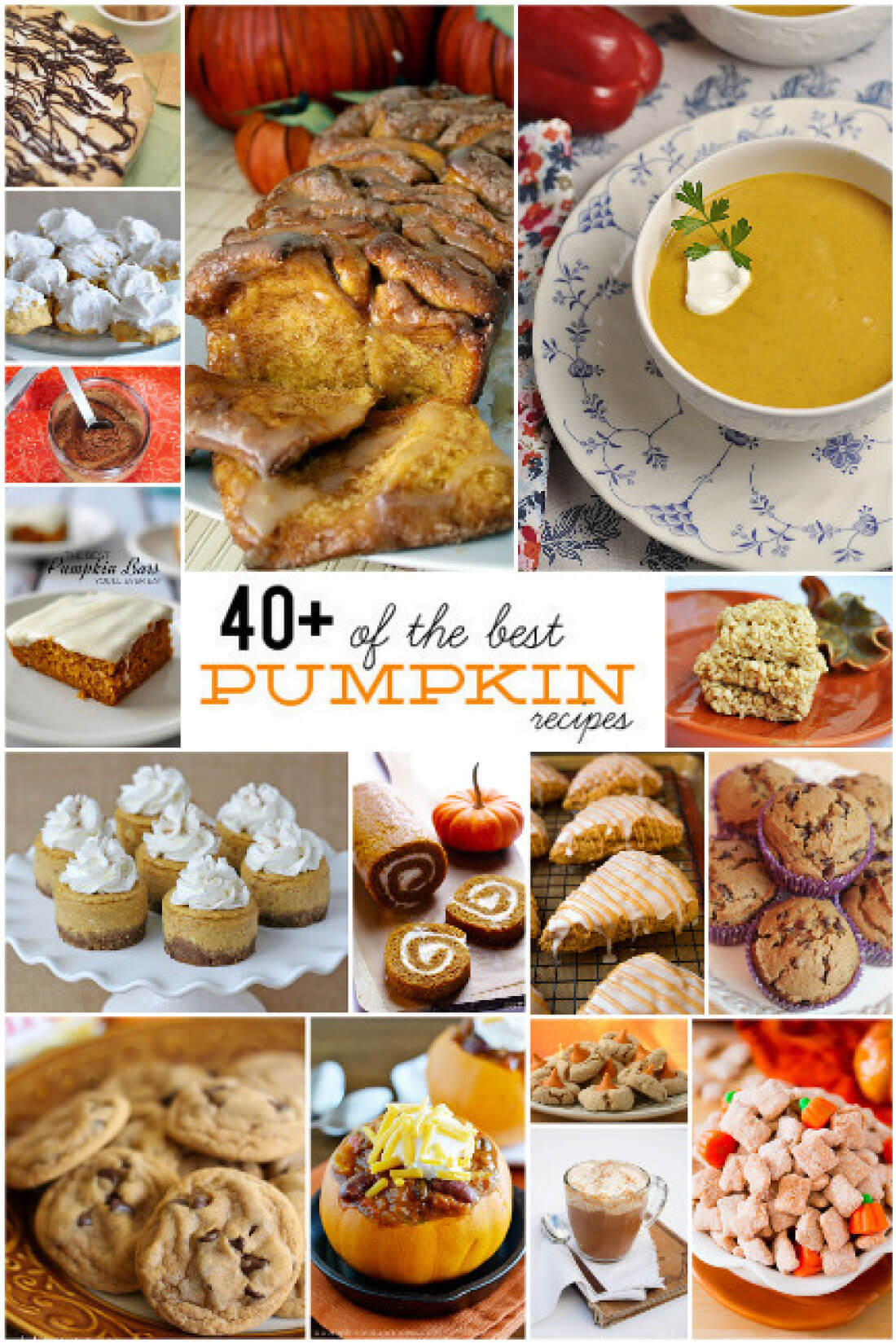 We are coming up to one of my favorite seasons…Fall! This means beautiful colors on the trees, boots & scarves and all things pumpkin. I've rounded up some of the best pumpkin recipes around. Some sweet. Some savory. Pumpkin recipes for every meal of the day, including desserts and beverages. Enjoy!
BREAKFAST & QUICK BREADS
BEVERAGES
CAKES & PIES
COOKIES, BARS & OTHER TREATS
LUNCH & DINNER
OTHER
Go make something pumpkiny and delicious!