A friend of ours recently turned 40. Josh and I weren't exactly sure what to get him.  We knew we wanted to get some kind of gag gift, but we weren't quite sure what.  Birthday gifts for him are tough.  I told Josh we should get him a box of Depends and attach a card that talked about him being dependable.  He said it should say "Thanks for being a dependable friend" and I was sold.  We make a pretty decent team.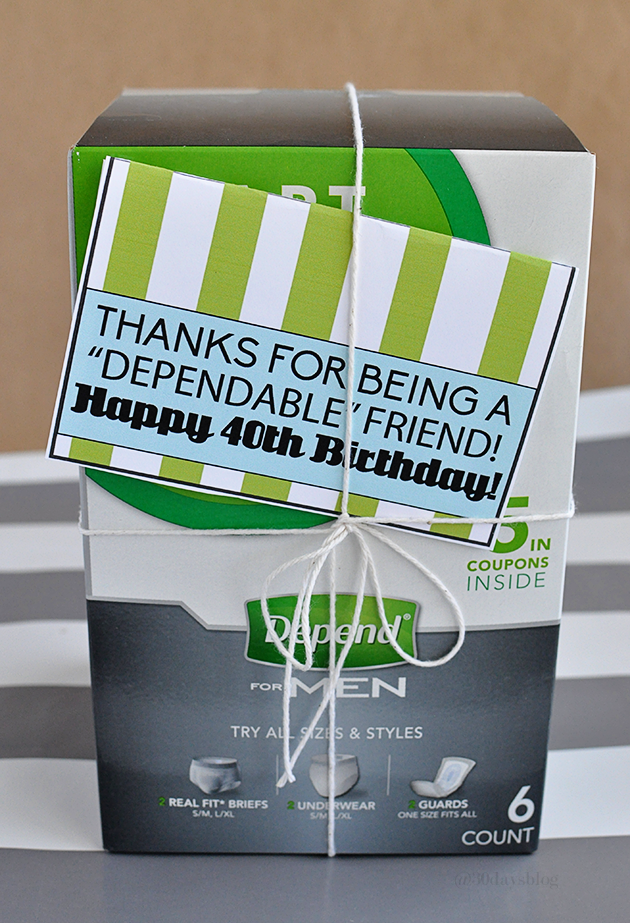 I couldn't just write a little note.  I
needed
wanted to design a card to attach.  We got our friend a gift card to a sporting goods store so I made a printable gift card holder.  I'm happy to report the friend loved it.   He threatened to open the box and model his new briefs for the entire party. 
Ummm…no thanks.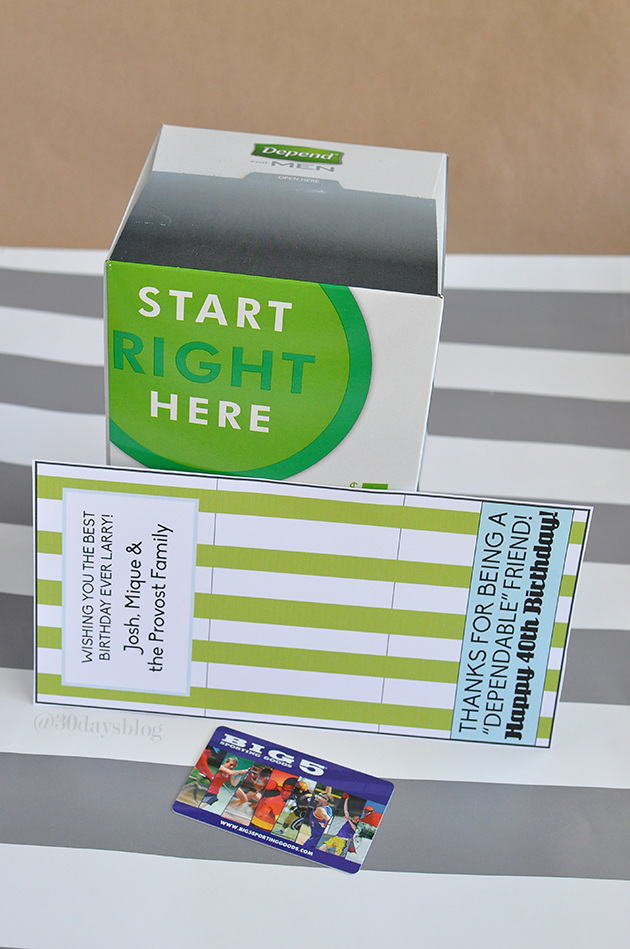 All I needed to pull off this gag gift was a box of Depends (I sat in the aisle fooooorever trying to figure out what kind to get!), a gift card, some plain baker's twine and my printable.  I didn't want to wrap it up because I wanted everyone to be able to see the Depends box so it would make sense.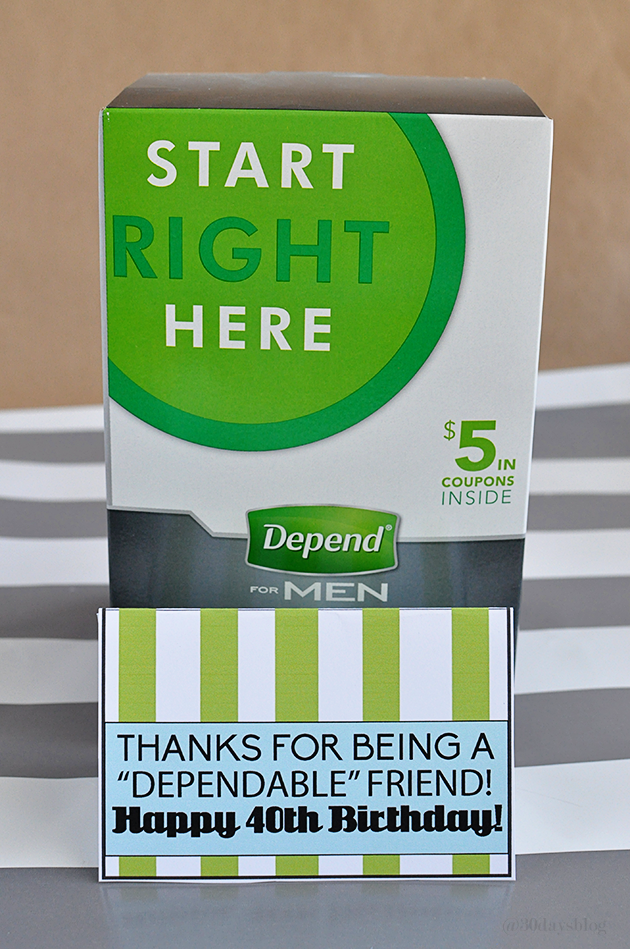 Download a birthday gift card holder template.
Note: If you don't want to use the gift card holder part, you can just cut off that portion and attach it as a tag.
What kind of gifts do you give for milestone occasions?