I love Fourth of July and everything that comes with it. The parades, the food, the desserts, the colors… the list goes on and on. Sometimes it's nice to just have a treat that's more on the healthy side. I love a good dessert every once and a while, but normally I just like to stick with fruit and veggies.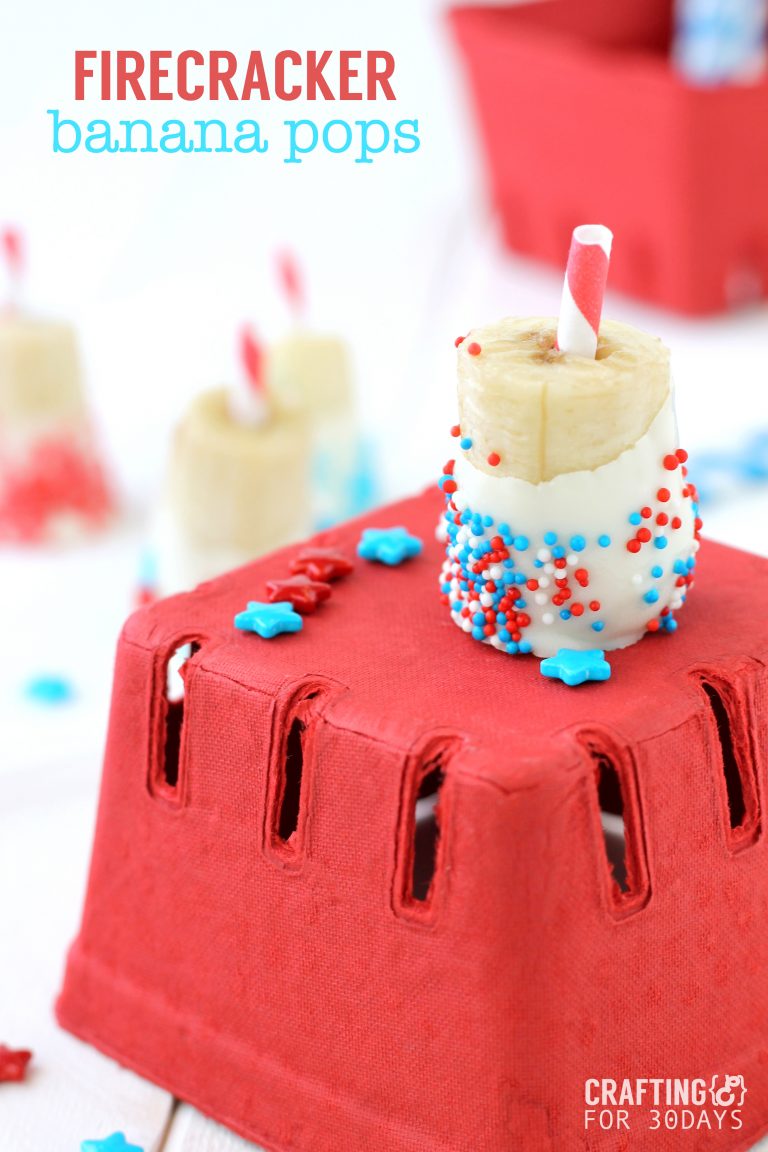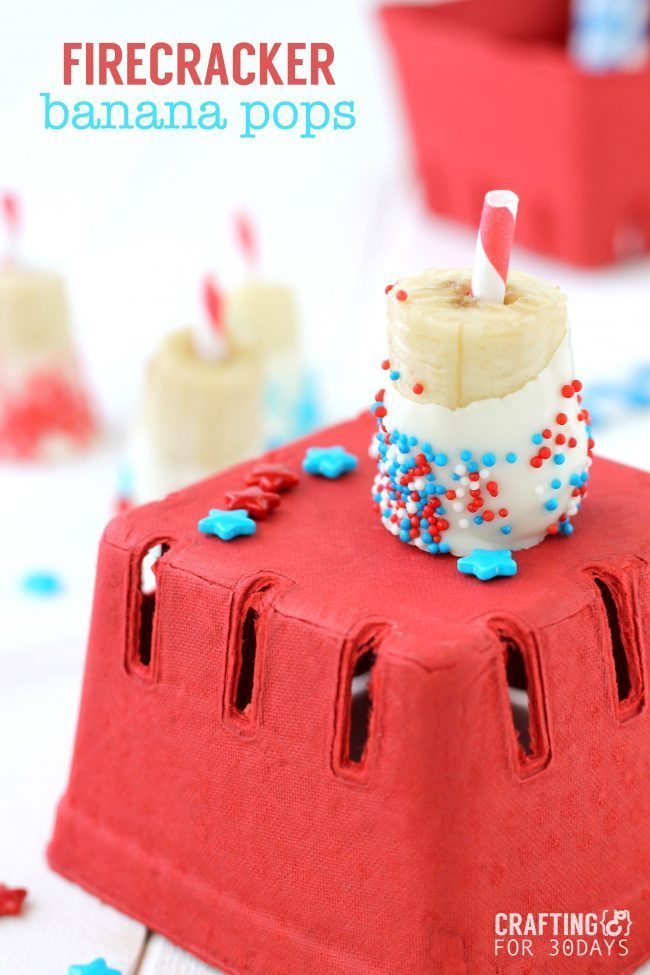 I created these fun, cute, and super yummy banana firecracker pops for those who want a treat, but aren't willing to use the calories on it. These banana pops are simply frozen bananas with a taste of white chocolate and sprinkles. Sure it would be healthier to just have a plain banana, but sometimes you just need a little something sweet to satisfy your cravings.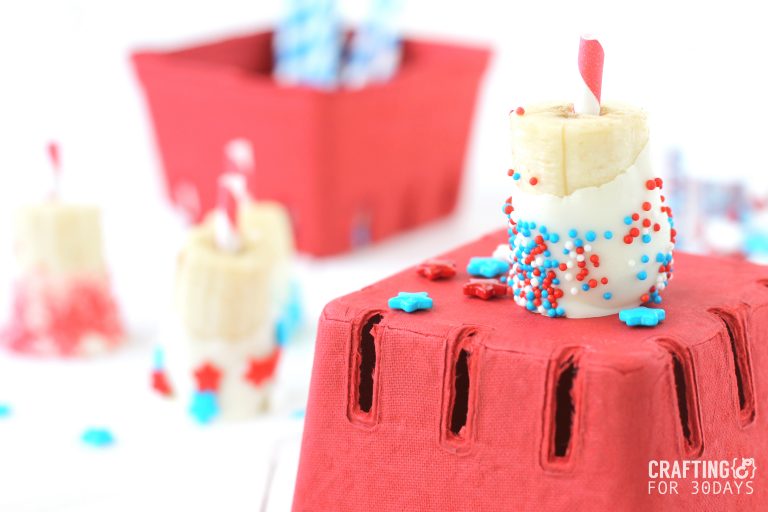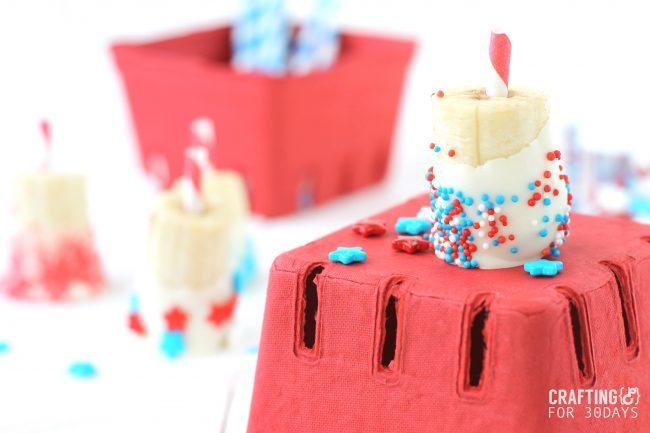 I love how festive these little guys are. You can easily change them up for any holiday by using different color sprinkles and/or straw. but the idea and taste are still the same.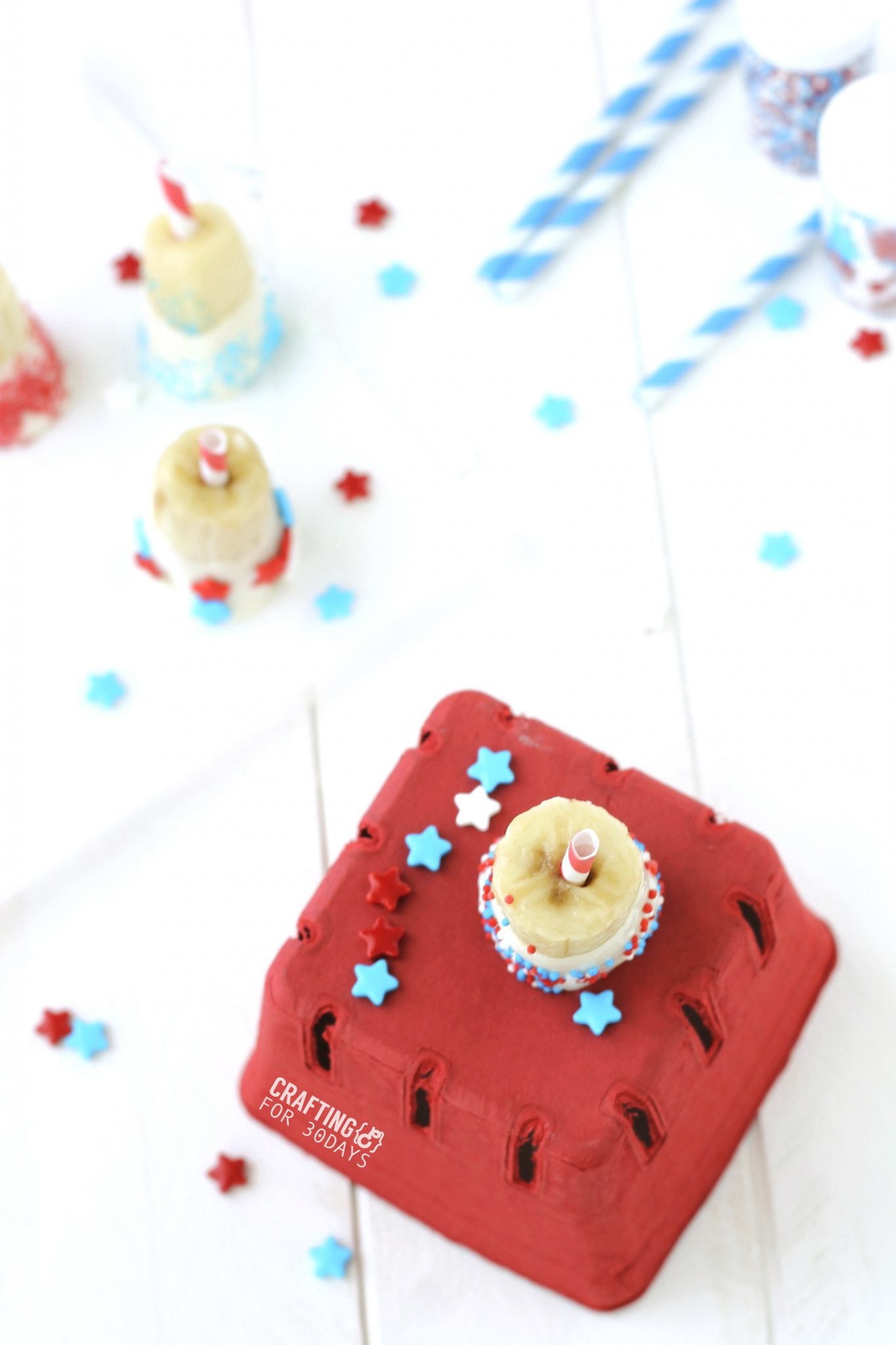 The recipe for these is also SUPER simple and easy (although it's more of just assembling then actually baking). It's even something toddlers and younger kids can help make!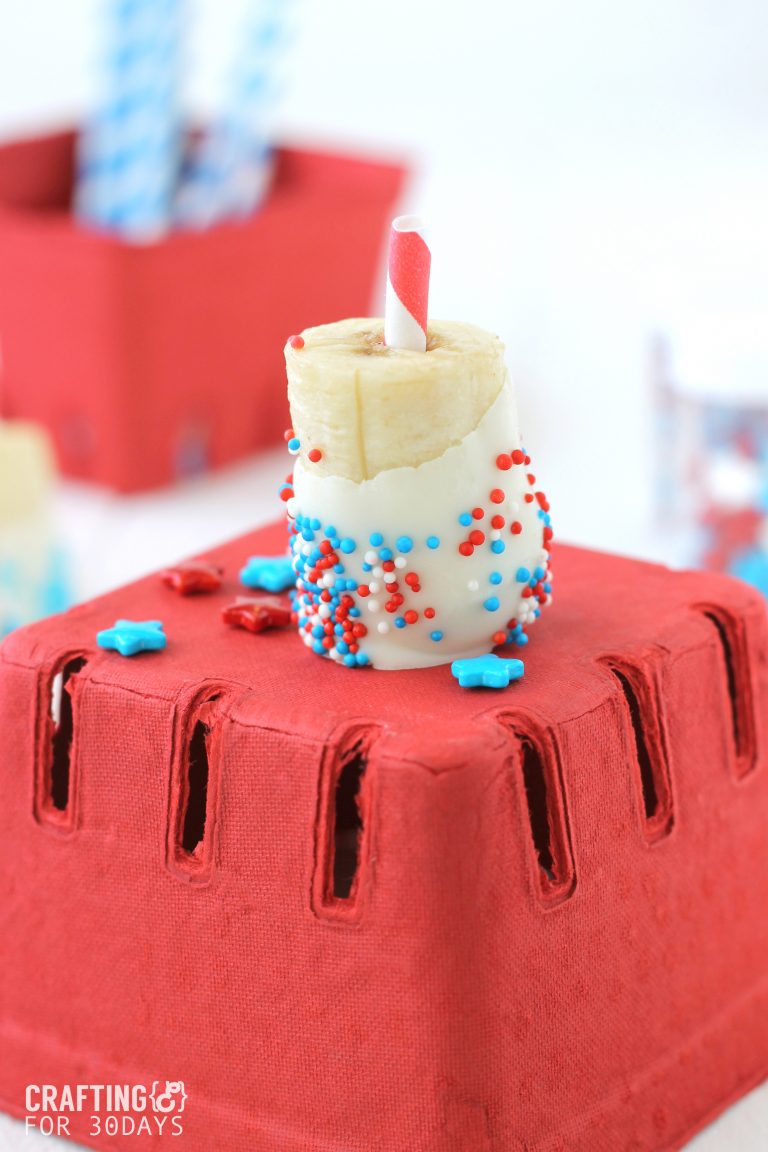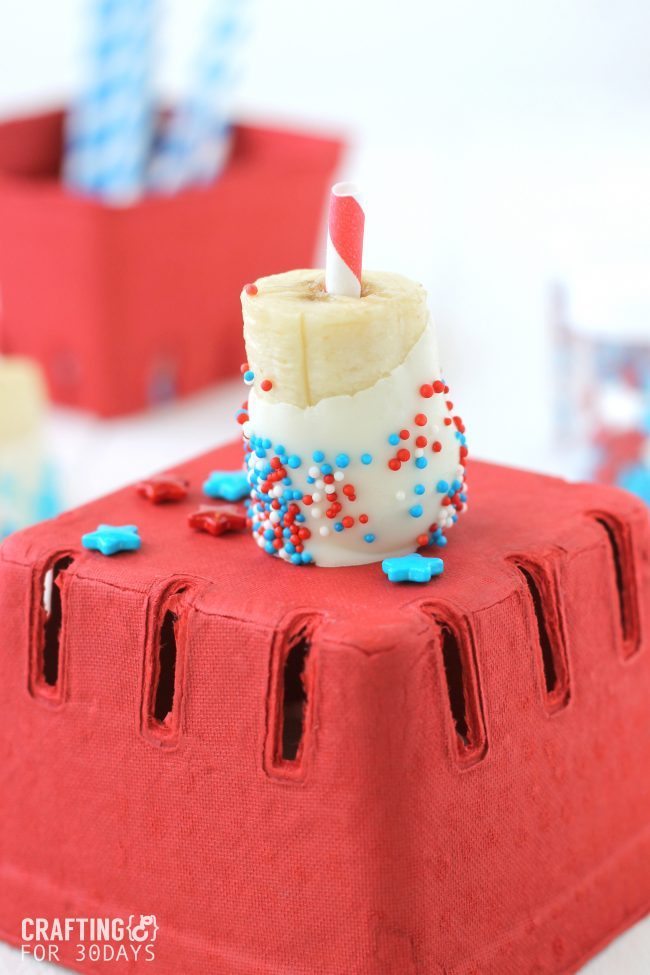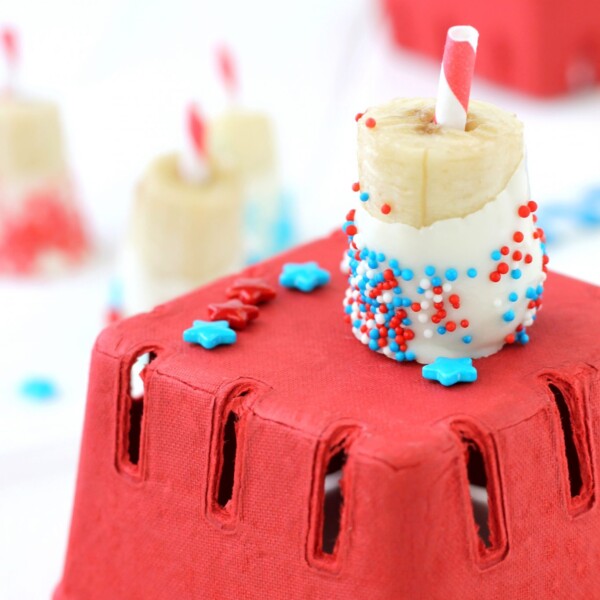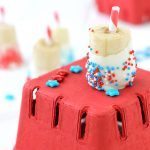 Print Recipe
4th of July Firecracker Banana Pops
These 4th of July Firecracker Banana Pops are SUPER simple and easy. They're fun, cute, and perfect for those who want a treat, but aren't willing to use the calories on it.
Ingredients
bananas

white chocolate melts

Fourth of July sprinkles

paper straws
Instructions
Cut your bananas into thirds and place them in the freezer for 15-30 minutes.

While your bananas are in the freezer, melt the white chocolate melts. Be careful not to overheat.

Take your bananas out of the freezer and lay them on a piece of wax or parchment paper.

Using a bamboo skewer, carefully dip the bottom half of the frozen banana into the melted chocolate.

Immediately after, add sprinkles to the banana.

Put the bananas back into the freezer to allow them to harden.

Once the chocolate and banana are hard, add a small piece of a striped straw to the top of it.

Enjoy! Store bananas in the freezer.
Notes
Nutrition and serving info vary based on amounts used.