4th of July is next week!! Say what? I can't believe it.  Our family usually travels to Oregon for the 4th but this year we will be sticking around to celebrate.  I created a printable that could be used several ways but here are three that I came up with:

I made the circle to fit perfectly with my Craft Punch Circle
that I use all the time.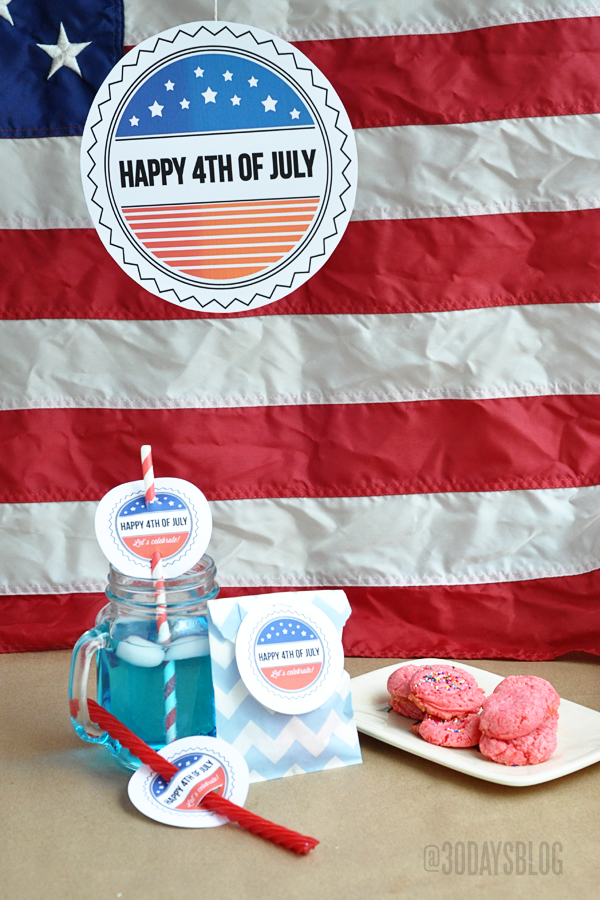 And see that hanging circle?  That could be used in the middle of a centerpiece, hung from a mantel on a table, etc.  I used simple twine to hang it here.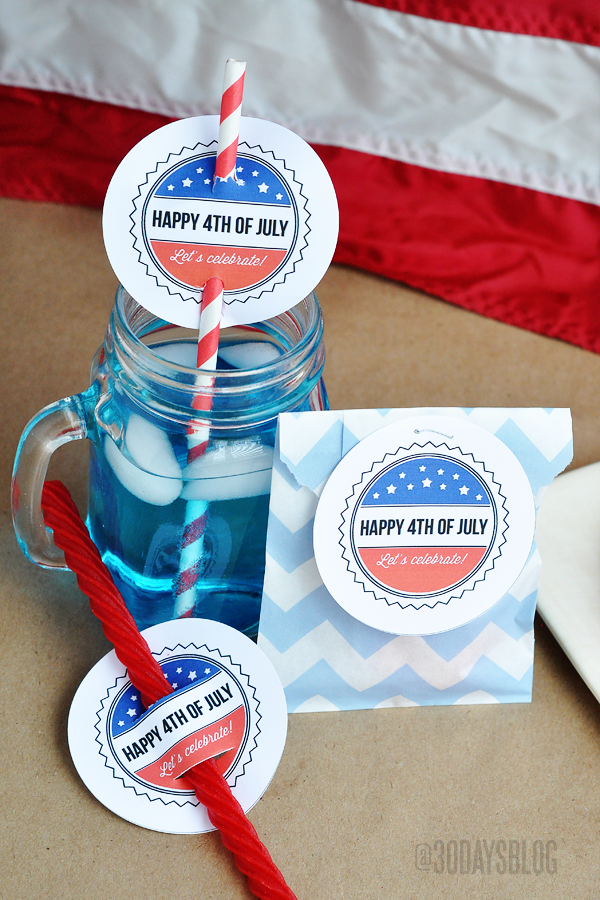 You could add any kind of treat to a cellophane or decorative bag and attach using a stapler.  I made the licorice one by cutting a slit instead of a hole punch.  Instead of licorice you could add sparklers or utensils.  I used the hole punch for the straw and pushed it through.  Pretty much anything goes.  I just hope you enjoy!

Download the large 4th of July circle or 6 smaller 4th of July tags.
For personal use only. Thanks!

Make sure to check out my page with over 100 printables:

I linked this post up to some of
these parties
!