We're just a couple of days away from the 4th of July!! There's all kinds of activities on the big day but there also seems to be lots of sitting and waiting- for a parade, fireworks, at a barbecue.  Why not keep your little ones entertained with some printables?
4th of July Printables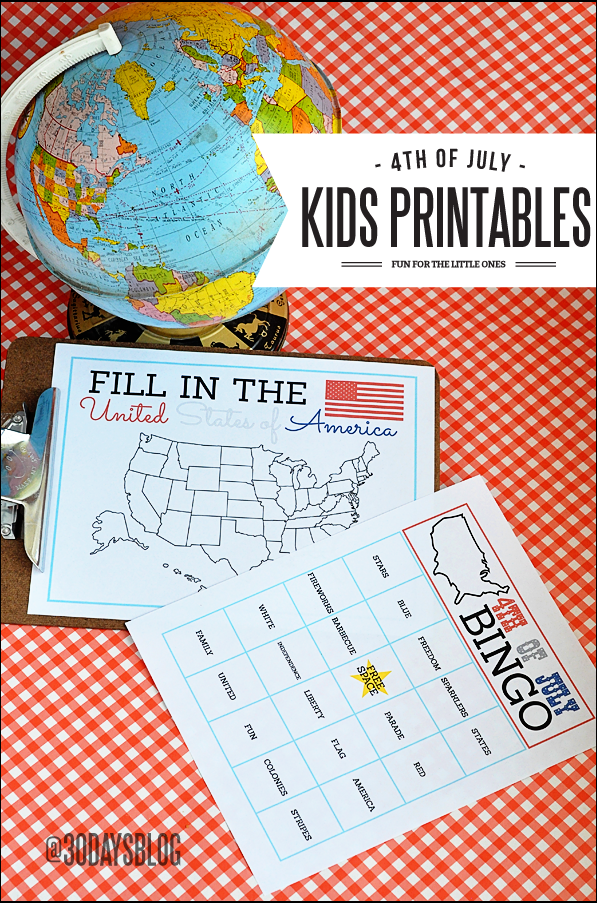 BINGO and the Fill in the USA map could be used in several ways- at the parade, at your gathering, just at home waiting for the fun to begin.  Could you fill in the map of the USA?  Truth—  that USA map might take me some time to fill in without any help.  If your kids (or you) need a little help filling it in, here's a USA map key for you to refer to.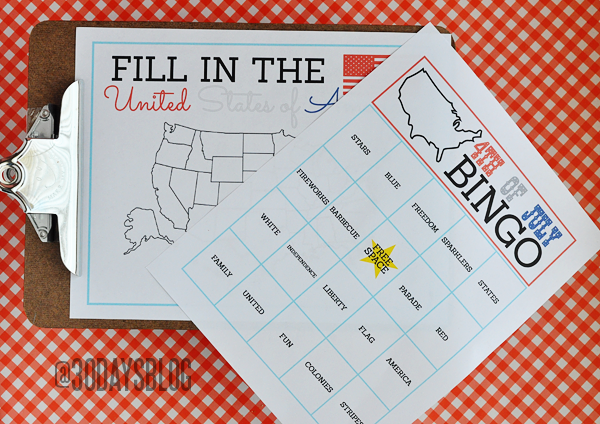 Download the USA Map or
BINGO
BINGO 2
BINGO 3
and have fun!
For personal use only.
Want another 4th of July idea? I have another cute printable:


& this 4th of July DIY Sun Catcher that Traci shared a few weeks ago