With the start of the new year there are a few things that everyone always talks about:  getting in shape, organization and finances.  None of them are my favorite topic and I am not good all three.  But I keep trying and that's gotta account for something, right?  I gathered five ways to get your budget under control.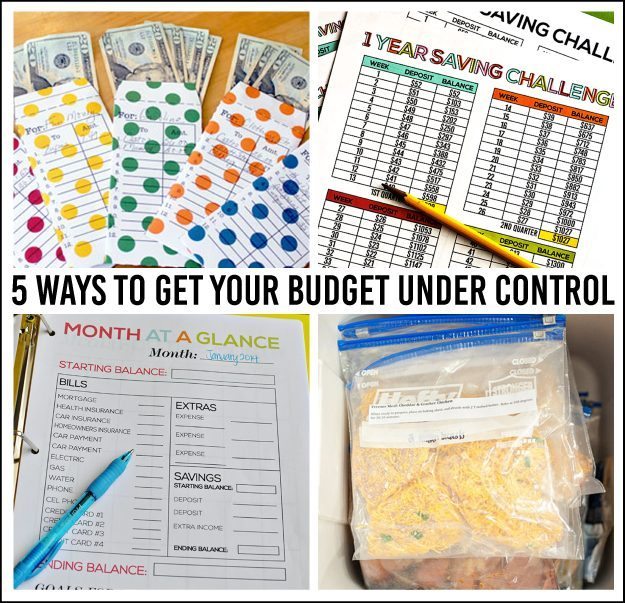 Oh budget binder how I love thee. There has been a lot of debate about this picture.  Yes, there are spots for 4 credit cards on here.  The fact is, a lot of people in America (and elsewhere) have many more than 4.  The idea is to pay all of them off.  And if you already have or never had a credit card to begin with – you are awesome!! I mean it.  Either way, this is meant to make you accountable for your finances and to get you on the right track with your budget.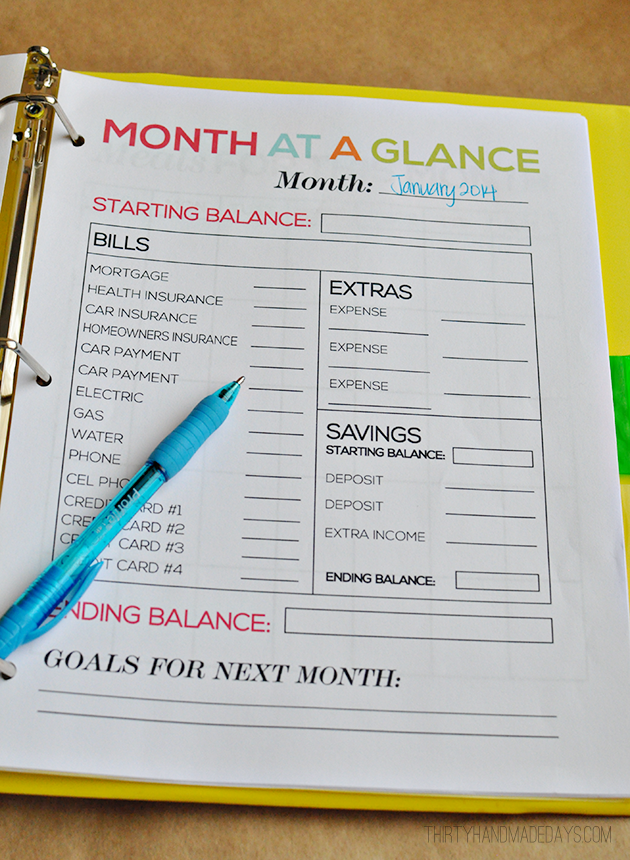 Have you heard of the envelope system?  There are tons of posts out there about this but I really like One Good Thing by Jillee's. The envelopes are cute with a template and she has money tips on it too.

Just recently I posted about the One Year Savings Challenge.  Have you joined in? It's pretty simple and self explanatory but just another way to gain control of your finances and set aside money for savings.  I included a kid version in there too because I think it's super important to teach your kids (grandkids, students, etc) about money.

Organize your meals! I don't know about you but food is a big bulk of where our money goes each week.  By planning and making ahead, you can save a huge amount of money.  This post has awesome crockpot make ahead meals that don't break the bank!  Also check out Beth's recent Freezer Meals 101 post for how to make a bunch of meals to use throughout the month and avoid eating out.

I stumbled across this idea and love it! The Budgeting Mama explains how to develop a make or break price for products.  This helps price compare at different stores.  She includes a printable for it too!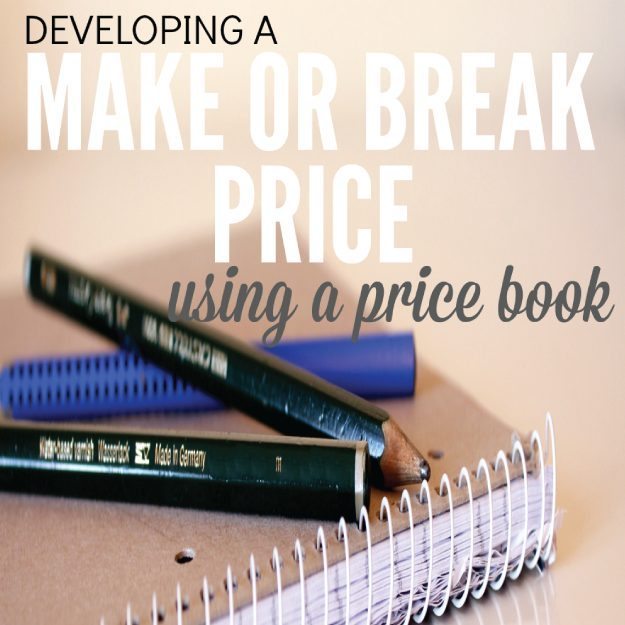 So I'd love to hear from you how you get on track with your budget and finances.  Leave your tips below!