This post is in partnership with CliqStudios.  I'm thrilled to work with a brand that I 1 million percent believe in.
We have lived in our home for almost eight years.  The kitchen has never really been my taste.  It started out with pine-ish cabinets and off white paint.  We made it worse with a green paint that we chose a few years ago.  (after I researched online like crazy – such a bummer!)   When I realized that my kitchen renovation might really be happening (!!!), I went straight to Pinterest.   I knew that I wanted something me or us, but I also didn't want a kitchen that would go out of style in two years.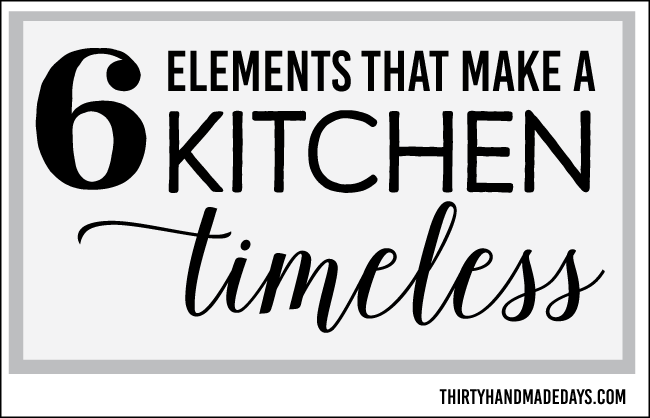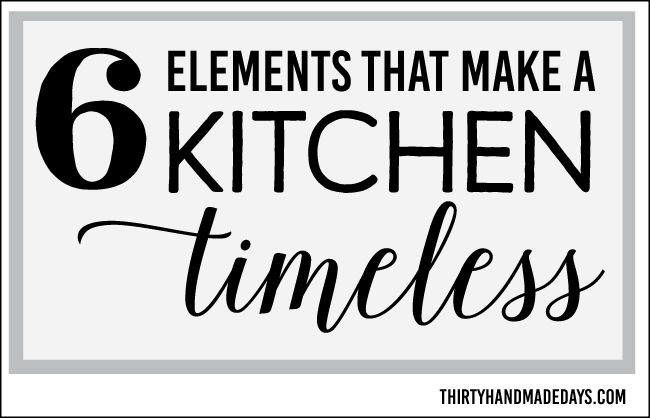 So I poured through pictures, posts and asked everyone I knew for opinions on what they liked and didn't like in their kitchen.  I found some consistencies in what would make a kitchen timeless and went with those in the hopes of adding fun details that can be switched out according to my taste and current trends.  Here are the 6 elements that make a kitchen timeless: 
Shaker cabinets
As soon as I started planning I knew that we had to get shaker cabinets.    They are classy, streamlined, gorgeous.  When our white shaker cabinets arrived from CliqStudios, my heart skipped a beat.  We chose the Dayton in white.  Nothing could have prepared me for the drastic change they made as the old cabinets came out and the new ones went in.  Shaker style has stood the test of time and I feel confident we made the right choice.  See below for more info on the process of putting the new cabinets in.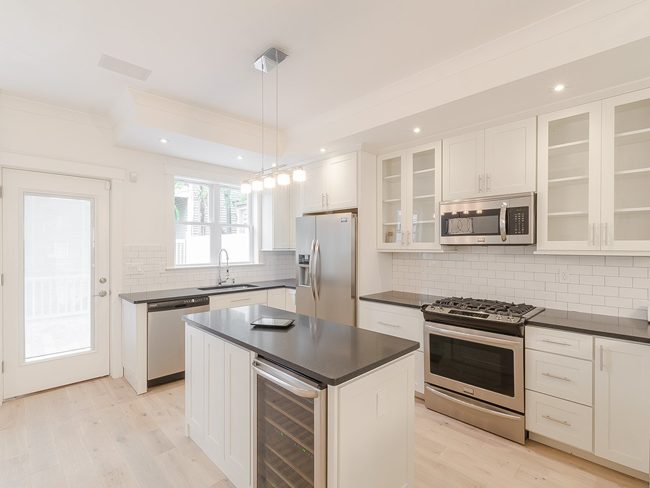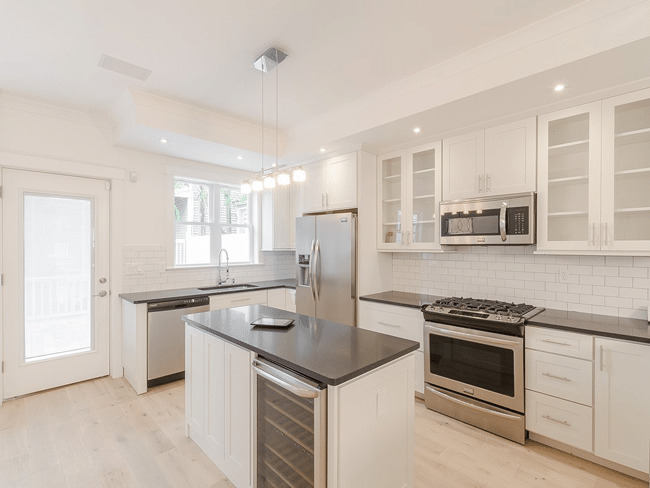 Amazing kitchen with subway tiles featured from CliqStudios
Tile and backsplash
The previous owner of our house had the granite go all the way up as backsplash.  I couldn't stand it.  It was placed weird and make the kitchen feel even darker.  I love the look of subway tile and love the brightness of white so that's what we went with.  It is beautiful!
Source
Sink
Farmhouse sinks are more talked about these days than they have been over the years.  There is still some debate on this one.  But if you look back in design books, they have been around for a very long time.  And they won't be going away anytime soon.  We took a little bit of a risk in getting a stainless steel one (Josh's choice) so the jury is still out on that one.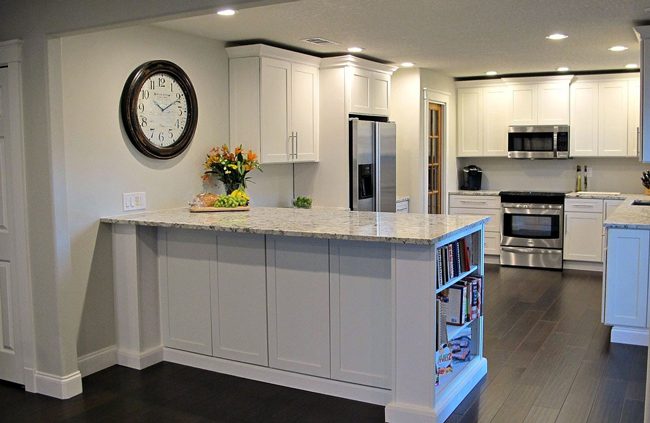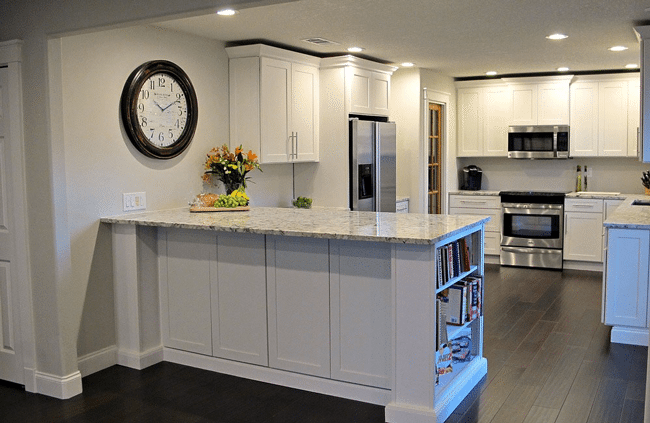 Good use of neutrals featured from CliqStudios

Use of neutrals
My instinct is to go with tons of color all over the place.  But that will make for a very weird kitchen in 5-10 years.  Seafoam green was all the rage in 1992 and then went away and now is back now labeled more as a minty green.  But for a good 15+ years it would've been terrible in a kitchen.  I chose neutral bones to the kitchen and then will add in pops of color that can be switched out.  A fun rug, cute hand towels and wall art are great places to take risks.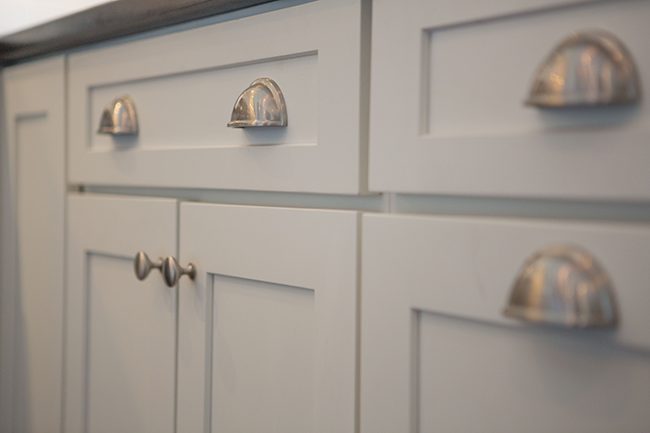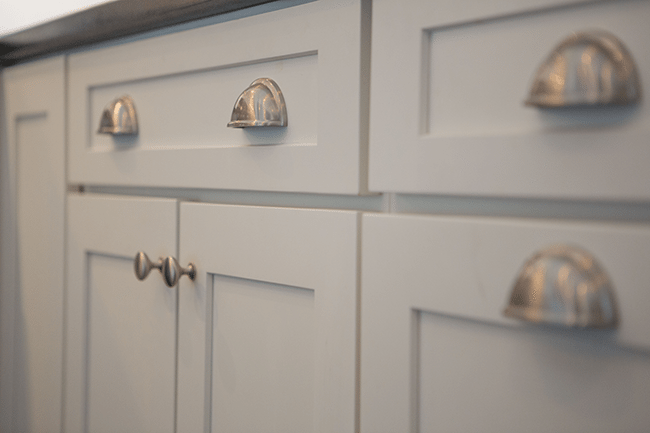 Pulls featured on cabinetry from CliqStudios

Handles and pulls
Oh how this gave me heart ache.  Both Josh and I love cup pulls.  They are classic and pretty.  They aren't too feminine or masculine.  We both agreed on using them as much as possible. Where we didn't agree was on handles or knobs.  I wanted knobs, he wanted handles.  In the end, guess who won? One of the deciding factors was that if we did knobs we could easily trade them out over time, handles would be harder to change.  There are so many different sizes and looks that knobs were the more classic choice.
I love love love Kim from TomKat's redo on her vacation home.  She used "white ice" granite similar to what we found. 

Countertops
I really had my heart set on marble.  Oh how pretty that would've been.  But after talking to several people I realized that marble was not only expensive, it's really impractical with kids and especially in a kitchen.  Darn.  I researched more and more until I found a granite that only is pretty and neutral but will be durable.   When picking out your countertops make sure to go to the yard.  We were given a few samples to look at and I didn't love any of them.  I'm so glad that I made the trip twice to the yard to be 100% positive that we were getting what we wanted.  It is in and it is gorgeous!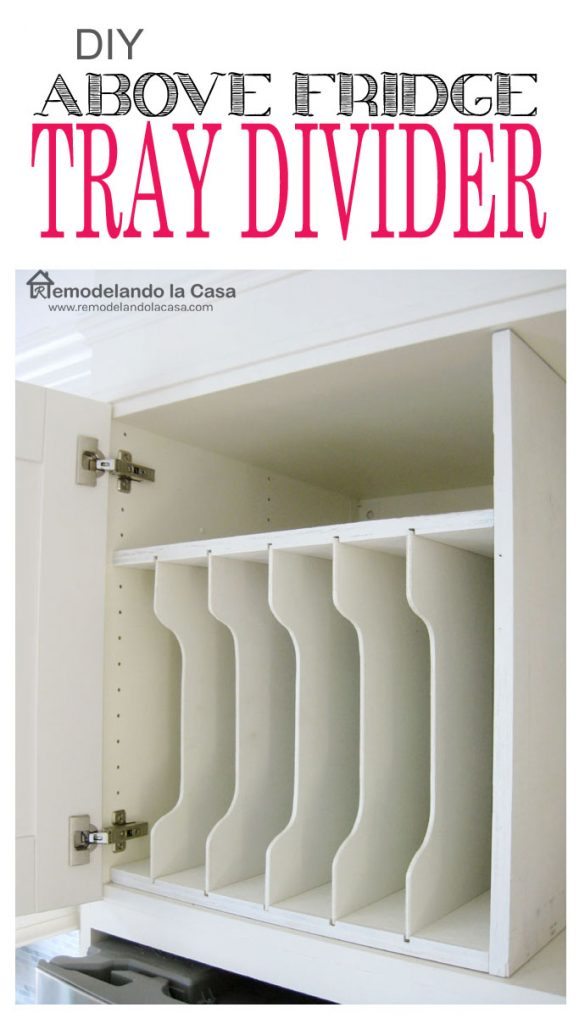 Genius idea from Remodelando la Casa
 Bonus: Smart storage
Working with the space you have, make smart storage decisions.  This will help you enjoy your space for years and years to come.  Think about how you use the kitchen and make choices based on what you will actually use.  This above the fridge tray divider is dreamy.  I'd love to put my cookie sheets there. Perfect!
If you are considering a kitchen remodel, you need to grab this free e-book from CliqStudios to make sure you are making a good investment.



In my first kitchen post, I shared 5 things to consider in a remodel.   It was the start of this series to show the progress of this big undertaking. Today's post focuses on how to make it timeless.  My #1 that I mentioned was cabinets.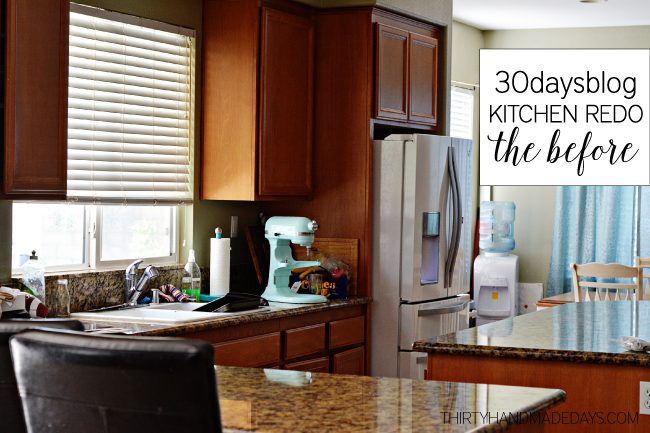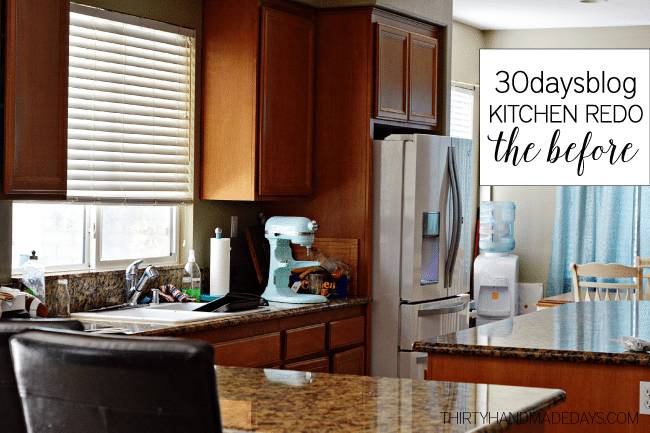 I was so excited when our cabinets from CliqStudios arrived.  Little did I know how much our house (and life) would be turned upside down.  In the end, it's been SO worth it.  I can hardly wait to show the final pics!  Our contractor was very impressed with the cabinets.  He went on and on about how he's installed several other cabinets (from places that shall remain nameless) that split and break and are a pain to work with.  He must have mentioned the quality of the cabinets ten times.  He talked about the joints and the soft close several times.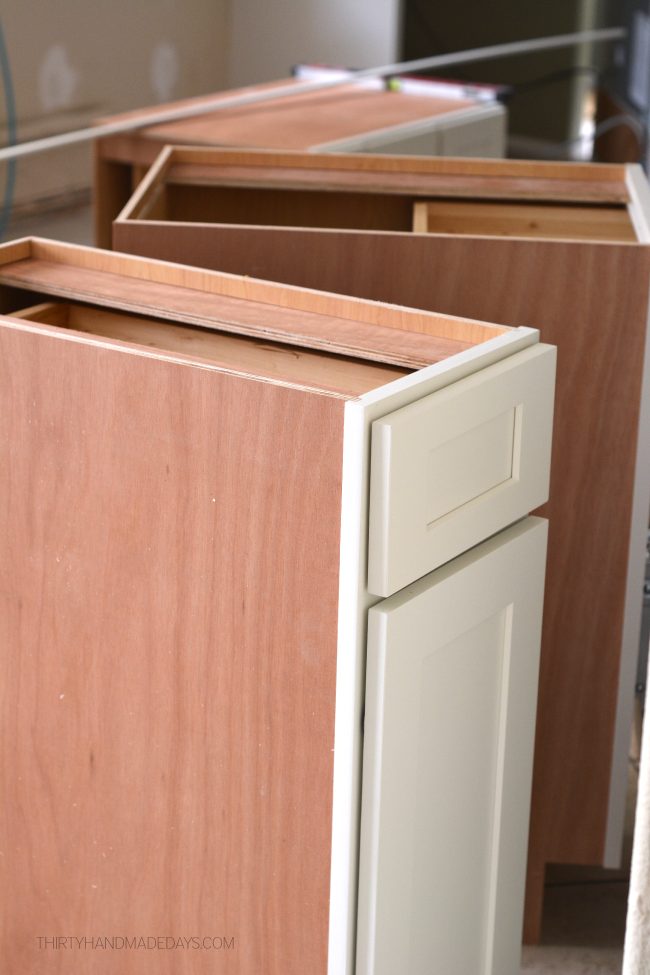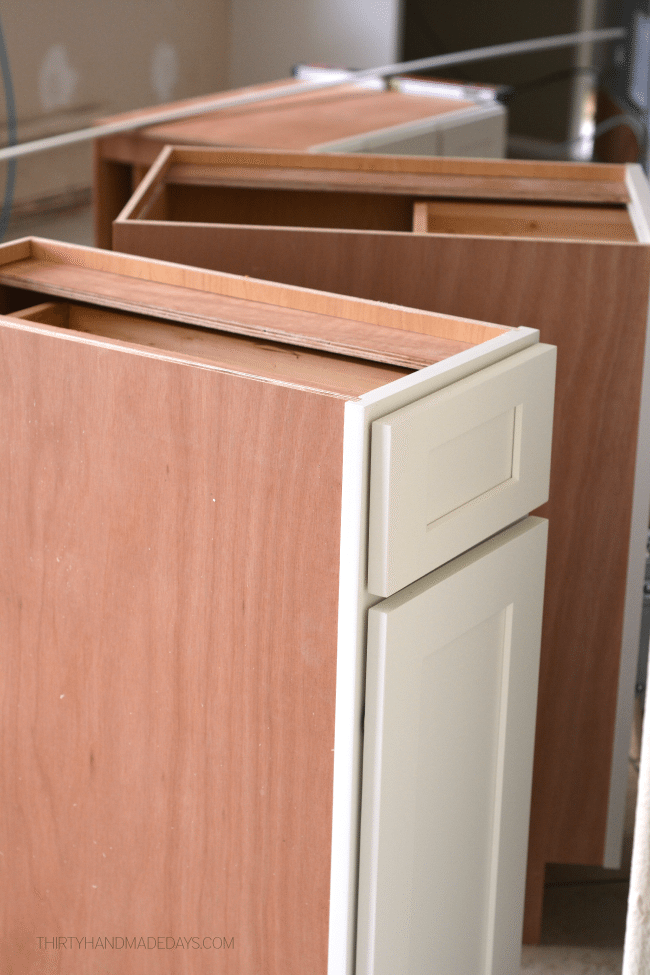 Just from the before pictures you can see how much brighter the kitchen looks with cabinets only partially installed.  There were several things to consider in how we wanted the kitchen to function.  I talked it over with our CliqStudios designer and ultimately decided to stick with the basic bones of our kitchen and to adjust how the cabinets were laid out.  It was the right decision.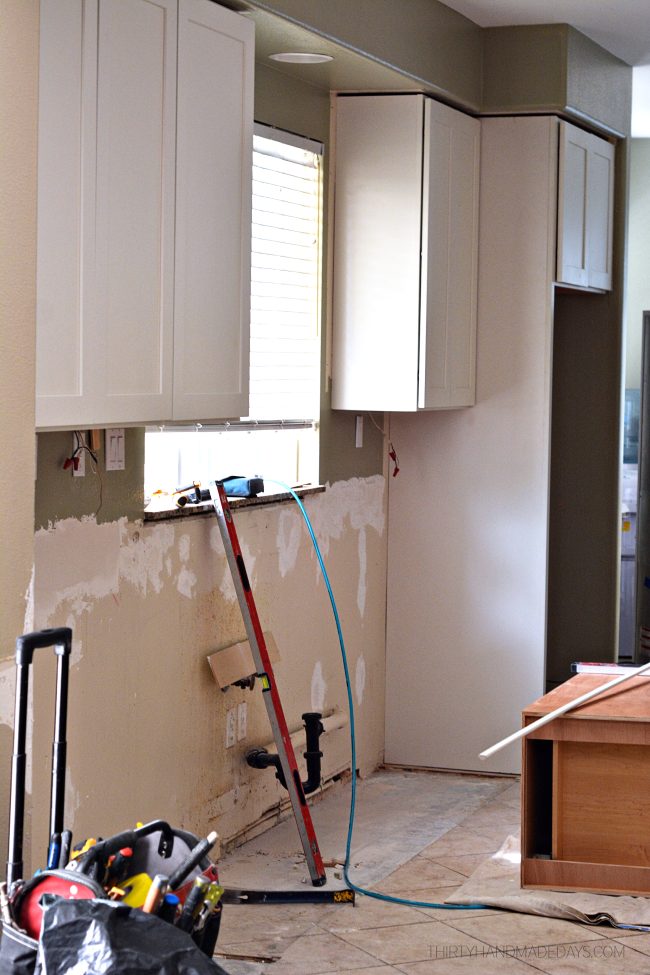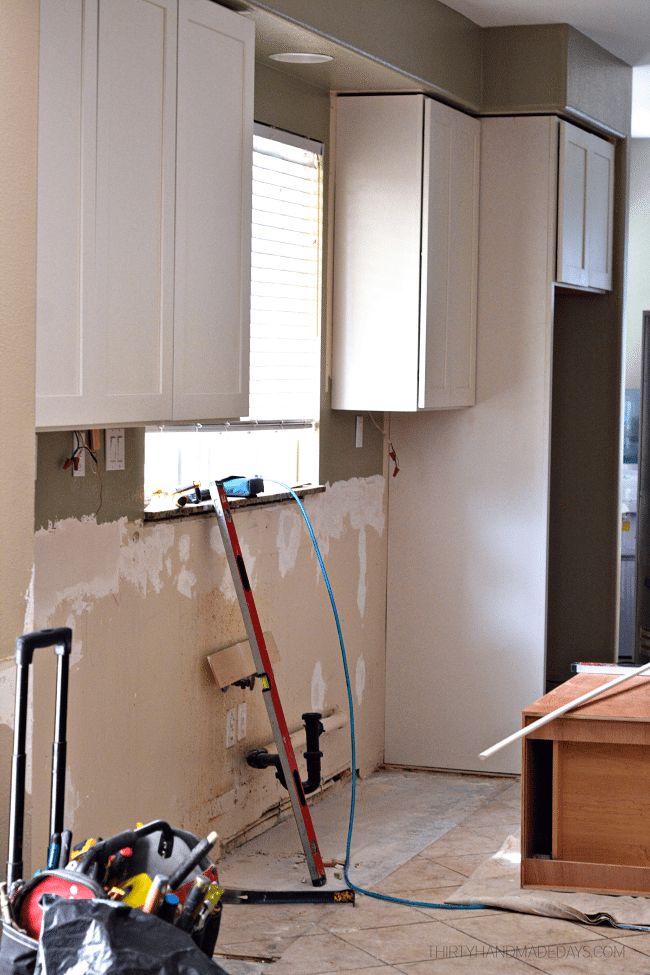 After installing all of the cabinets, our contractor added molding to finish it off.  I'll be sharing a before and after post to show the amazing transformation in an upcoming post. I wish I had better pictures but because of the darkness of the kitchen before, it was hard to capture.  If you're dying to see some afters of the kitchen you can check it out on Instagram.
What do you think makes a kitchen timeless?
 This post is part of a series sponsored by CliqStudios.