We are in remodel, de-clutter, redo everything in our house mode right now.  Because why not when we're headed into the holiday season and have sports and activities every single day?   Oh well.  It's fun to think about, plan, dream and shop.  Since we've lived here for so long, my list of to do's is pretty big.  We are lucky to have a decent size laundry room upstairs but we haven't done anything to it.  I'd like to change that.  As I was searching for some ideas, I found these 6 spaces that blew my mind.  I have a feeling you might like them too!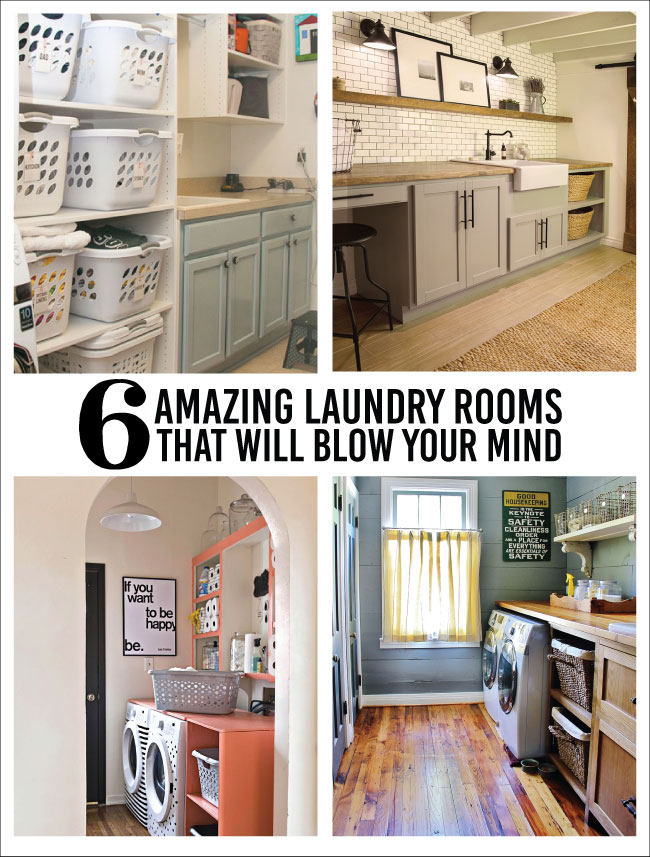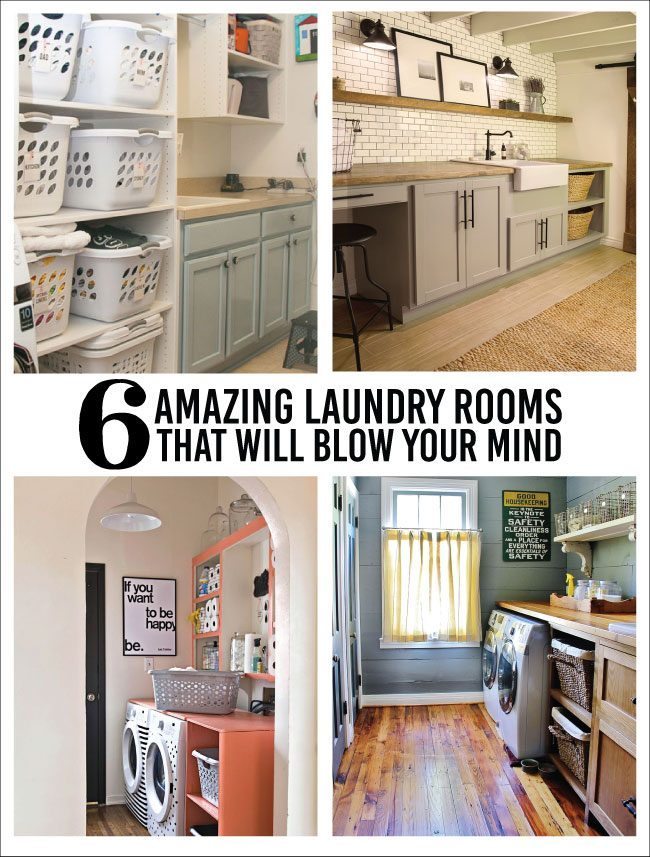 Melissa from the Polka Dot Chair's laundry room is complete with shelves and lockers that she and her husband built.  It is organized and functional and cute and perfect.  Melissa want to come do this to my laundry room?   Thought so.  Thanks!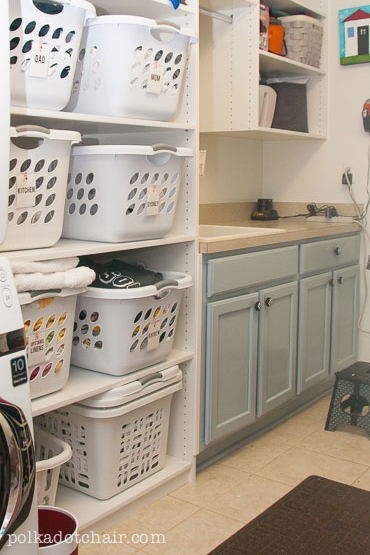 The before and after of this laundry room from Jenna Sue is insane.  To see what it looked like when they started to where they got it is impressive to say the least.  What a cool basement transformation.

Since I discovered the Sunny Side Up Blog, I've been obsessed.  She has two laundry rooms: one upstairs and one downstairs!!  What a dream.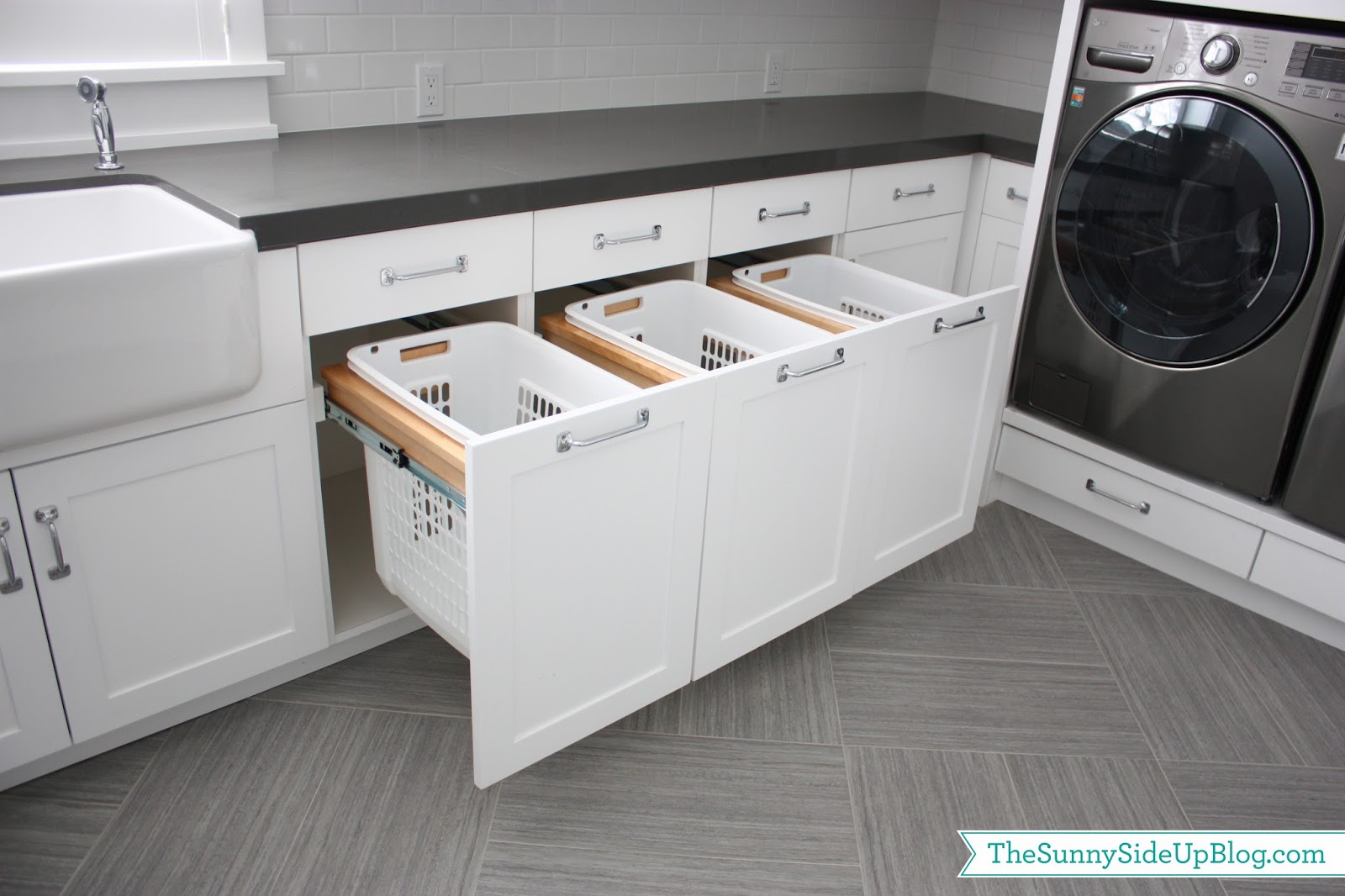 The main thing that I love in both (besides every single thing) are the pull out laundry basket drawers.  Amazing!
As much as I love love the other laundry rooms, this one from A Beautiful Mess might actually make me want to do laundry because it's so fun.  Hmmm probably not.  But it's such a happy space!

The light and airy feel of Sand and Sisal's laundry room is so relaxing.  Which I don't usually associate with doing the laundry.   She has open shelving and organization.  I also love her keeping it real pic.  Ha!

This one from Thistlewood Farms has the perfect touch of vintage and unique but functional space at the same time.  The counter and the drawers and the signs and the baskets and the… see where I'm going with this?  I love it all.

What does your dream laundry room look like?