Today around this time sixteen years ago I had a brand new baby laying on my chest.  All my dreams came true in one day – I was a mom.
In the sixteen years since, my J has taught me more than all of the years combined before.  I hope that he has learned a thing or two from his Dad and me.  He doesn't communicate like his sister and brother with his words.  (which lately consists more of eye rolling than actual words.. but still..)  Because of that,  more than I anything I want him to feel certain things when he is around us.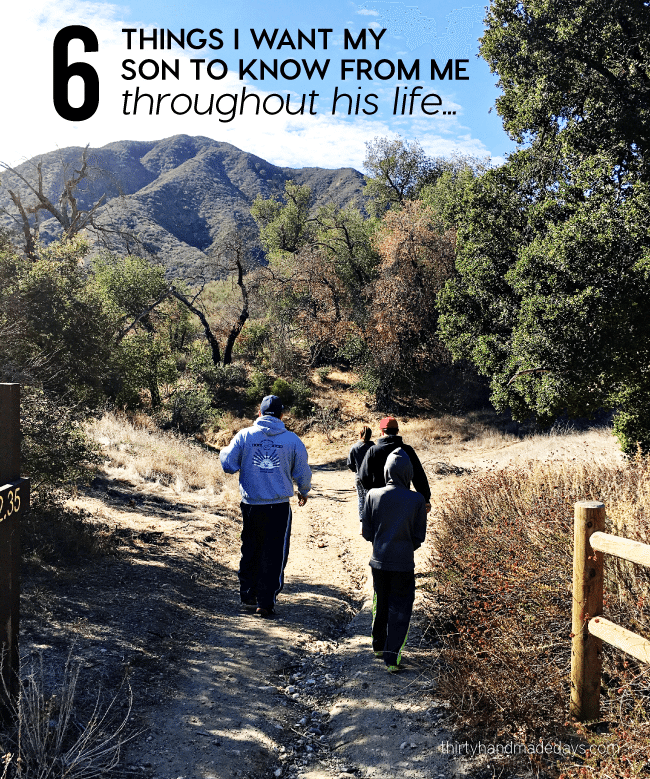 All of the things I want JJ to feel are things I want all three of my kids to feel, in a unique way to them.  These might seem cliche but they are absolutely the core of what I strive for every day.  What are the things you strive for your kids to feel from you?

Dear JJ,
On your 16th birthday (and every day) I want you to know: 
Every step forward is a step in the right direction.
You work so hard every day.  There are days that things seem to be going backwards.  And then a light flicks on and you move ahead.  Every. single. one of those steps forward is worth it.   You have taught me the great delight in the little things.  I am so appreciative of that and squeal with excitement when you say a complete sentence or remember something I asked you to do it and follow steps.  You just keep on swimming!
We like you for exactly who you are.
You are wired a little differently than me.  You do interesting things like cut cords on both sides so they are the same.  You have ginormous calves from walking on your tiptoes.   All those little things make up you and we like you for who you are.  Do I wish I could take some of the hard away from you?  Yep.  But we are grateful every day for who you are and make us want to be better.

You are capable of so much.
You like to surprise us.  Like figuring out locks and how to get out of a situation that you don't want to be in.  Sometimes people underestimate you but then you shock them.  You are capable of so dang much.  It makes me beyond proud when you show what you are made of.   We can be hard on you sometimes.  It's because we want you to continue to grow and progress.
It won't be easy but it will be worth it.
As we've struggled through the last few years I have worried so much about where we were headed.  Sometime last year I had a strong impression of the challenges you face every day.  I don't know why you have autism but I look forward to the day when we can have full conversations (probably not in this life… but one day).  I really hope that you will tell me all the things you wanted to so badly.
You are never alone.
You have been blessed with a big support system – from your sister, brother, aunts, uncles, Grammy, Grandma, teachers, friends – there is a whole team of people cheering you on.  Beyond all of that you have a loving Heavenly Father who will walk beside you and guide those around you how best to take care of you.  I also feel the love of those who have passed on – especially from your Papa and Grandpa- who are on your side too.  We each have our own way of showing it but you are
You are loved.  
Above all else.  I want you to know without a shadow of a doubt that there is nobody in this entire world that loves you more than your Dad and me.  We have made mistakes along the way but our guiding force has always been love.   We see your giant heart, your wanting to be around your family and we feel lucky.  
You love Cheeto Puffs,  Katy Perry and your trampoline.  You have the best gut laugh and happy smile on the planet.  You want to be outdoors any way that you can – camping, swimming, hiking, riding on the 4 wheeler, anything!  You get excited when you are around your family.  You are stubborn and stronger than anyone I know.  People who spend time with you can't help but fall in love with you.
My dear sweet boy, you are the best tour guide on this trip through Holland.  You are so very loved.
To read more about our journey over the last year, check out this post – When Your Best Isn't Quite Enough.
And how we celebrated J's birthday in the past. It was my favorite birthday to date of his.