You can pretty much tell how on top of things I am based on dinner.  If it's all ready to go at 5pm when Josh gets home, the rest of my life must be in pretty darn good shape.  If things are out of control, it could be drive thru run or a frantic phone call to Josh to pick something up on his way home from work.   I'd love to be able to say that I always have it together.  That would be a lie.  But in my times of "got it together-ness" I have found meal planning to be a necessity.  In an effort to get it back together, I created this post.  It's not hard at all, it just takes some good habits.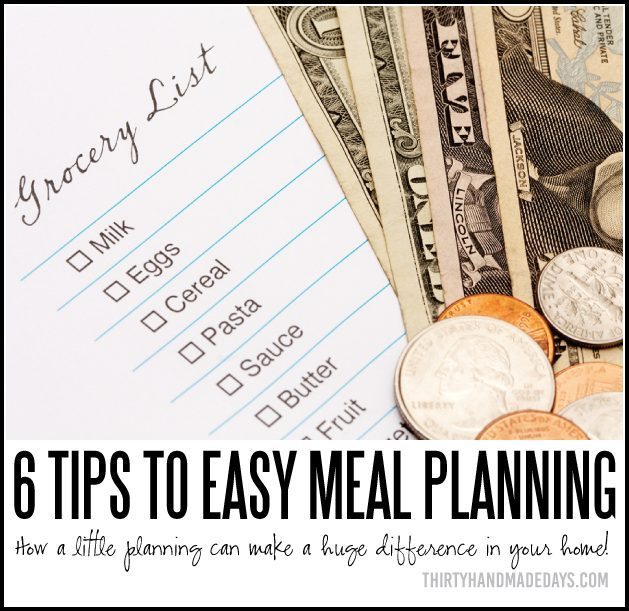 Set a designated time to plan each week.
If you know that you have time every Sunday to get ready for the week do it then.  If Thursday morning works better for you, do that.  It's like some unwritten rule that meal planning has to occur on Sunday or Monday but you just need to find a time that works for you and go for it.
Work with what you've already got.
Take a tour of your kitchen – in your pantry and fridge/freezer to see what you've already got that you can work with.  Use up those items for that week's meals.  When I am really on top of my game I meal prep and use containers with dry erase markers on the lids.
Grab your favorite recipes.
I like trying new things out but honestly 75% of what I make is stuff I've made 2920157394820 times before.  My family has some meals that I know if I make them they will cheer at the dinner table when we eat.  So those are the ones I make over and over and over again.    If you need some recipes, I've got a bunch to try out!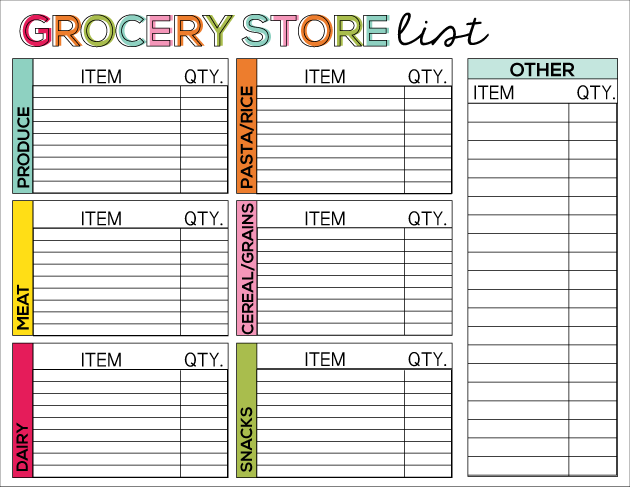 Use a calendar and list to create your meal plan.
I created some lists and calendars that are simple to use.   You can use those to create a shopping list and to check out what you have going on for the week.  Cross off the days that you for sure will not be making dinner.  That will lift off a 5 lb. weight just knowing that you have less meals to plan.  Then fill in the rest of the week with family favorites and new recipes to try out.
After you go shopping, take some time to meal prep.
This seems way more daunting than it is.  It takes some time to get into a good routine but I'm telling you it is miraculous having a fridge with prepped food.  I have fallen off on this but I'm ready to get back at it.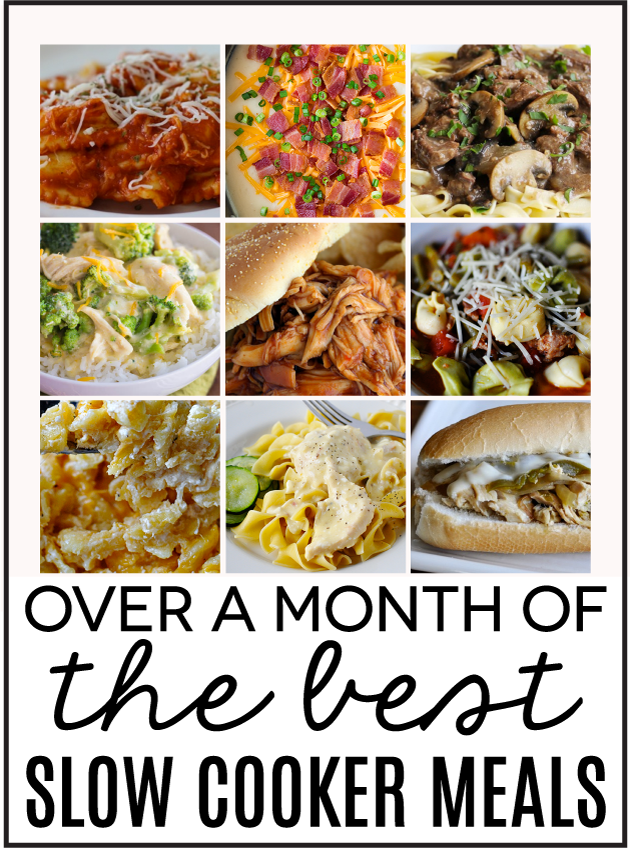 Use your slow cooker.
I've been using my slow cooker A LOT lately.  It's been amazing.  I don't have to sit over the stove or wait around on an oven.   It has been a life saver for meal planning.  I actually feel relieved when I have something in my crockpot because I know that dinner is already cooking and that I don't have to be worried about it later in the day.  Does that sound silly?  Probably.  But it's the truth.  Grab over a month's worth of slow cooker recipes.
Here are some other posts that you might be into:
Meal Prep: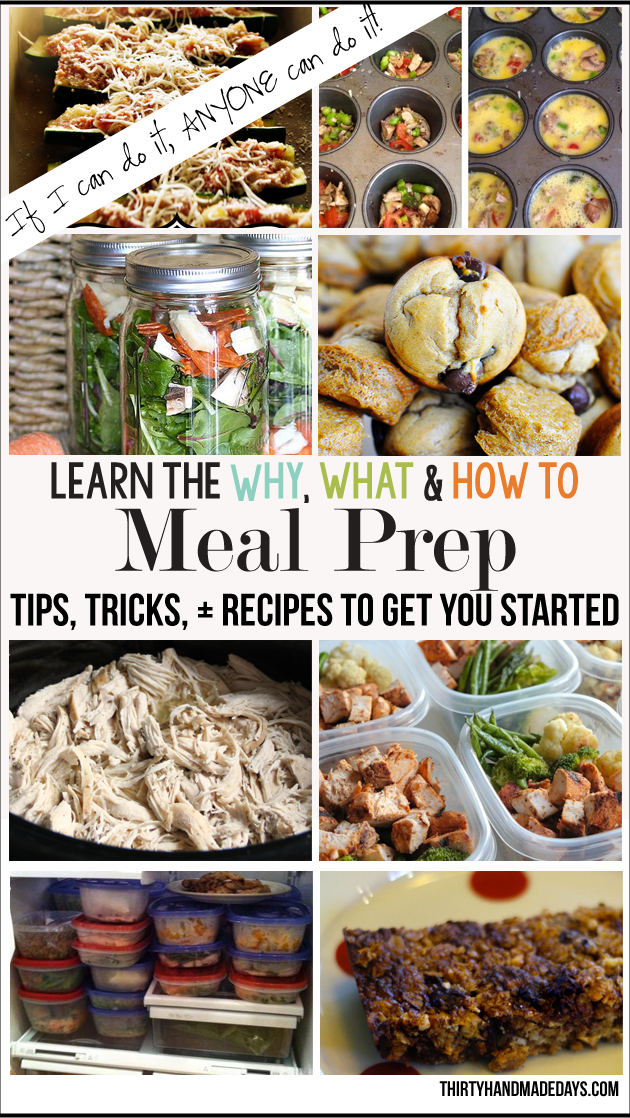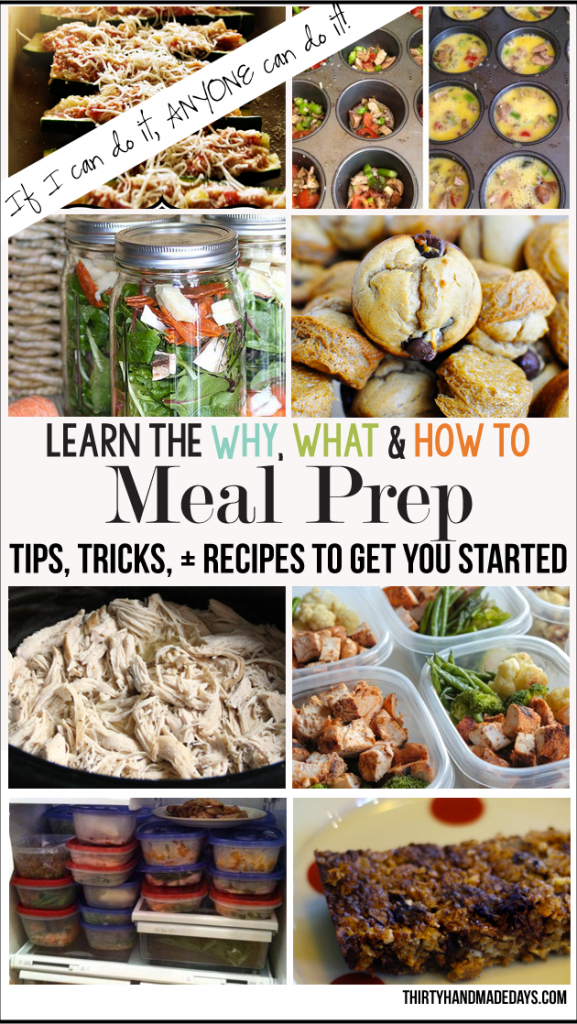 Make Ahead Meals: