Looking for easy and healthy dinner ideas?  Here's a free 7-day slow cooker freezer meal plan with printable recipes, a grocery list, and labels for your meals.  Super easy and delicious!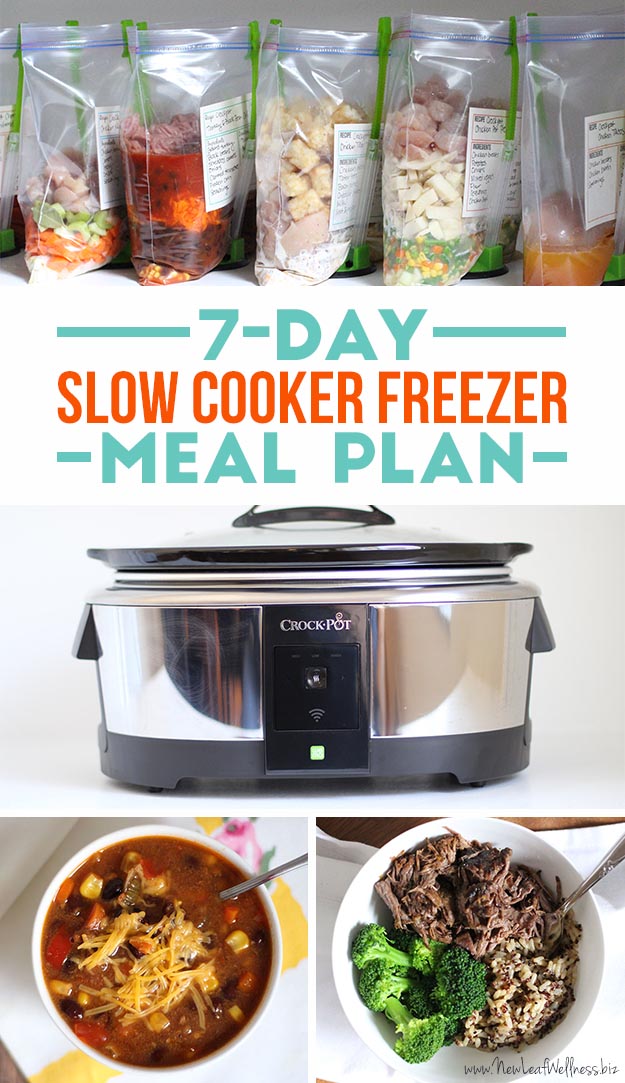 After my third daughter was born I started making slow cooker freezer meals on the weekends for us to eat for dinner during the week.  They were very easy to prep and saved me a ton of stress and frustration at meal time.  All I had to do was dump a meal into my slow cooker and dinner was done.
Fast-forward two years and hundreds of slow cooker freezer meals, and I'll never go back to scrambling in the kitchen every night.  (I even wrote four eCookbooks with our favorite recipes!)
It's so easy to make different meals in the slow cooker that we eat from it all week.  By varying the meat, seasonings, and vegetables, it doesn't feel like we're eating the same thing all the time. The only thing that stays the same is that it's super easy to get a healthy meal on the table.  Yay!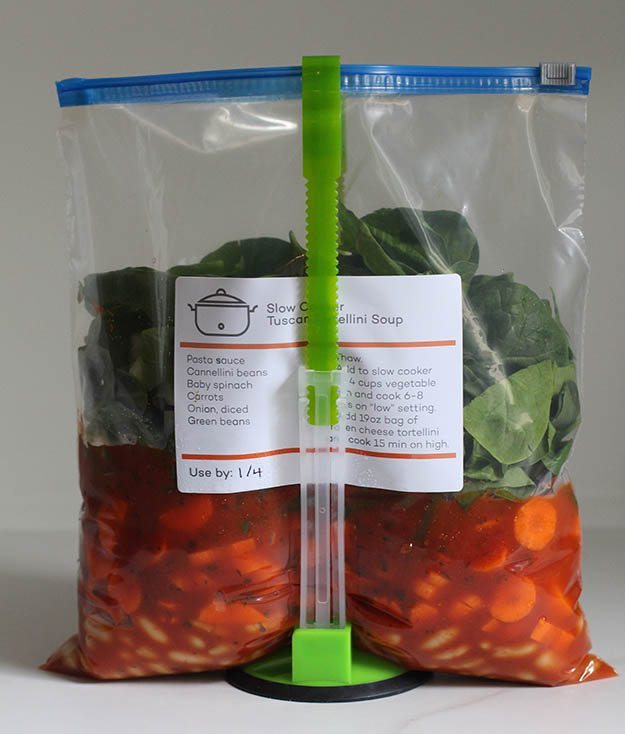 Here's an example 7-Day Slow Cooker Freezer Meal Plan:
If you want to give it a try, I compiled the recipes into a free printable pdf and included a grocery list. CLICK HERE TO VIEW, SAVE, AND PRINT THE FULL RECIPES AND GROCERY LIST.
If you're going to eat your meals right away, you can probably assemble them in gallon-sized baggies and store in the refrigerator.  I typically freeze my meals though, so we can eat them anytime over the next three months.  If you freeze your meals, here are some printable labels that will make your life easier:
Simply save the files to your computer, print them on regular computer paper, cut them out, and tape them to your freezer bags.  That way you'll know exactly what's inside and how to cook it.  So easy!!
Oh, and since I've made all of these meals before I have some photos of what they look like after cooking.  YUM.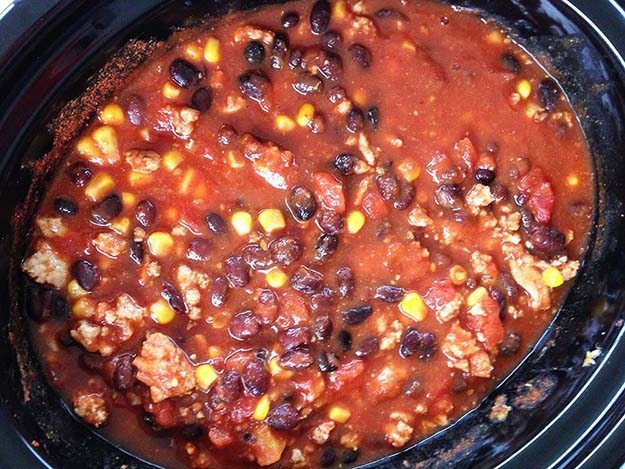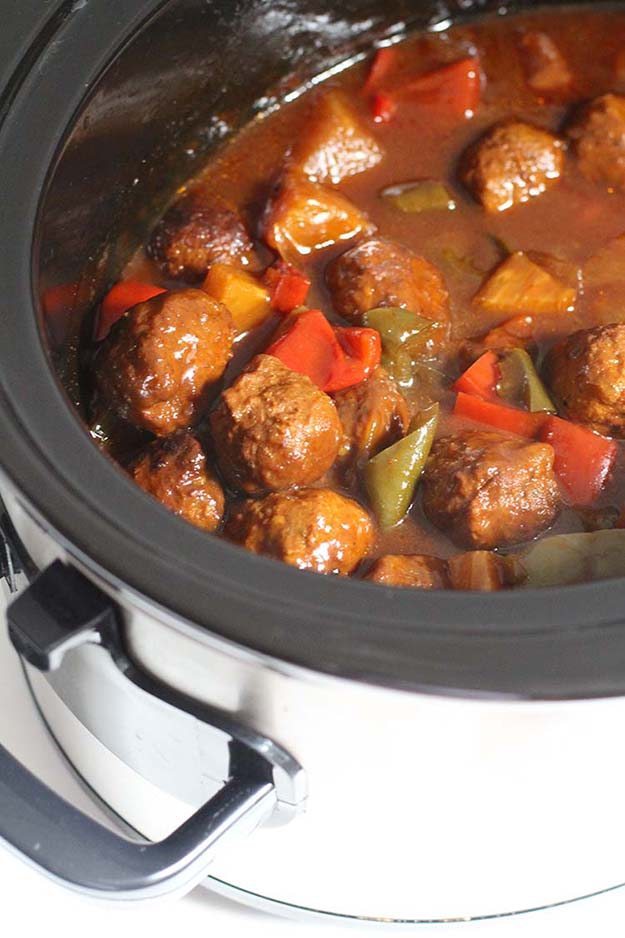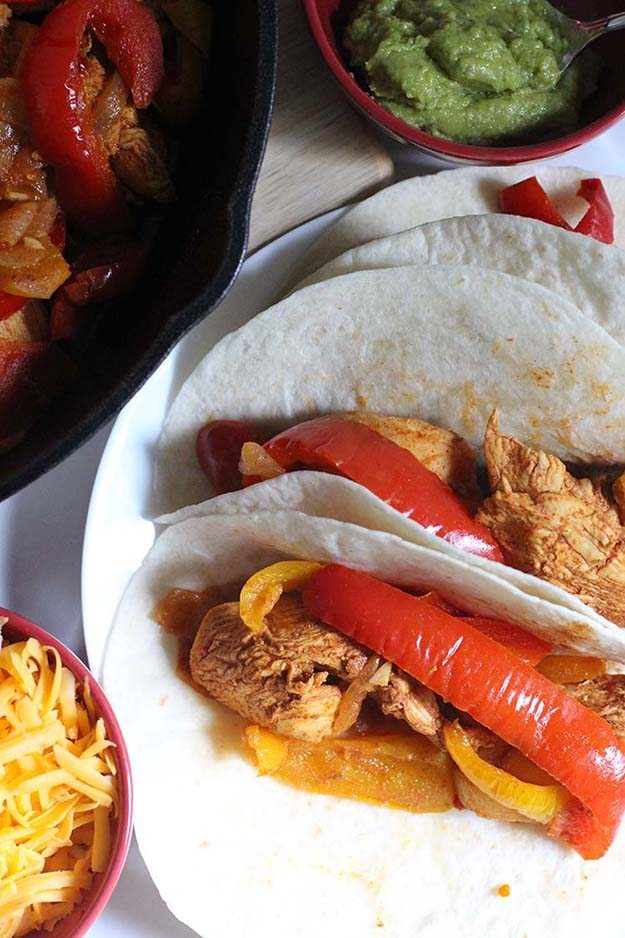 Thoughts or questions?  Please leave a comment below and I'll respond as soon as I can.  I'd love to hear from you.