What seems like a million years ago (but really only about 3 1/2 years ago) I shared my first binder post.  That was the start of a binder obsession.  I've since created over 20 posts related to binders.  I even had a blog friend use a picture of my binders during a conference talk to have people guess whose branding it was and was floored (and flattered) when people guessed it was mine.  I guess by this point people know they can come to me for all things binder related.  Yay!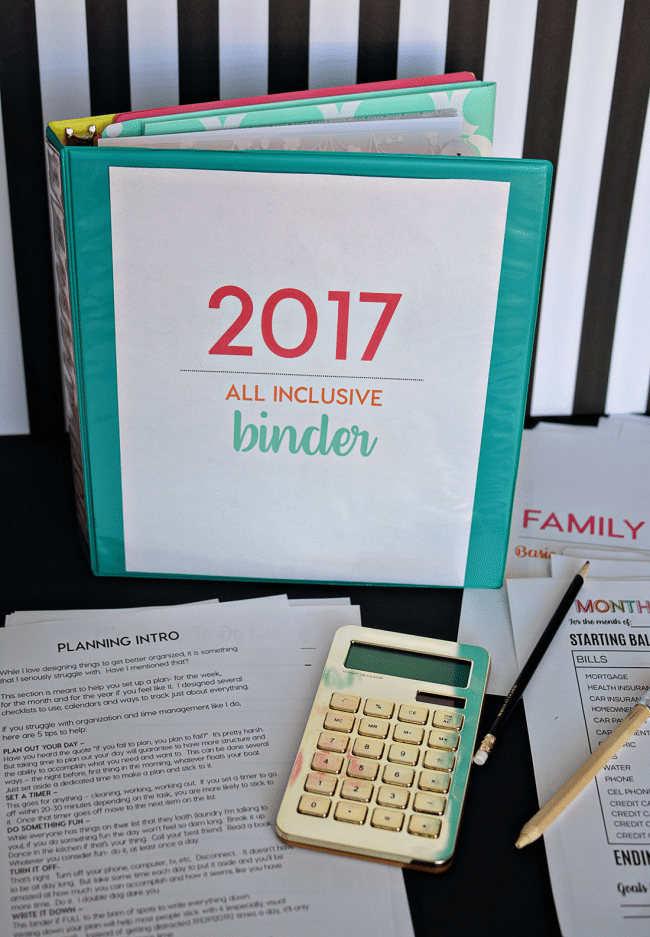 Awhile ago I decided that it was time to put all of the designs from over the years in one spot.  Instead of people having to go from post to post, they could go to one link and download over 130 pages! So I got to work.  I redesigned and made everything match just so.  I added some new stuff to what I had already made.   And today I'm here to tell you about it.   Introducing – the 2017 All Inclusive Binder!! I'm so excited about it.  I think you'll love it.  You can download, push print and put it together for the most comprehensive binder ever.  In it you will find these sections:
Planning
Family
Emergency
Always Prepared
Budgeting
Medical
Recipes
Get Healthy
Travel/Babysitter


There's a calendar, to do lists, cleaning lists, family info, budgeting, medical records, favorite recipe section, recipe cards, food journals, and everything you'd need for when you need to go away.  Plus a whole lot more.  For this year's update, I added intro sections, a few extras that weren't in there before and redesigned it.
This binder is a standard size – it fits paper size 8.5″ x 11″ in it.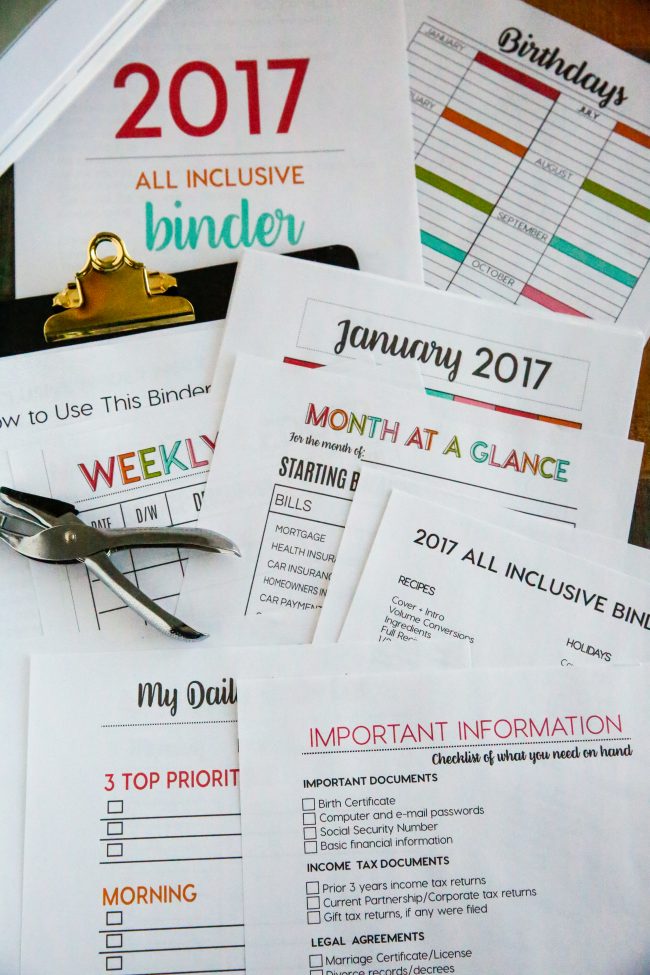 One more idea- I think this would make a unique, practical gift for the holidays.  Along with my book. :)  You know the person who's hard to buy for?  Print this out for them and get it all together and wrap it up.  They will love you for it.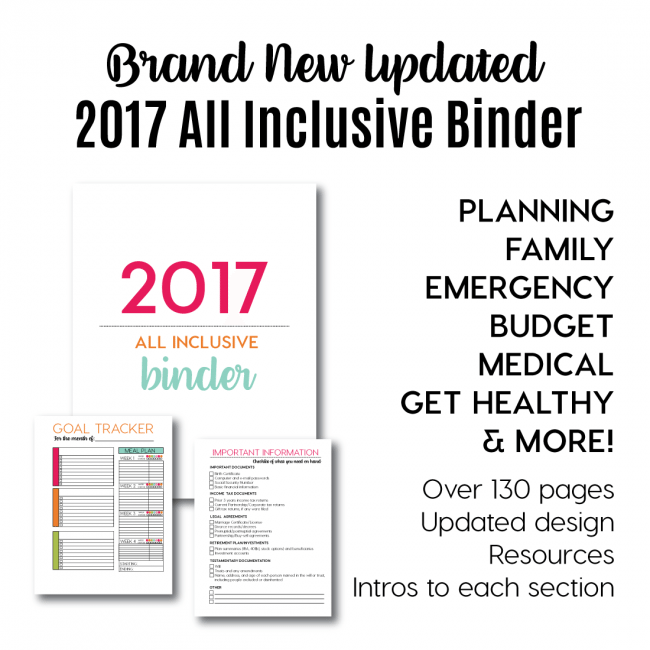 Note: Like all of my binders and printables, this is a digital product only.  Nothing physical will be sent to you. 
People ask me a bunch for advice on what they need for my binders.  If you are looking for the binder and supplies, here are some that I have used and love-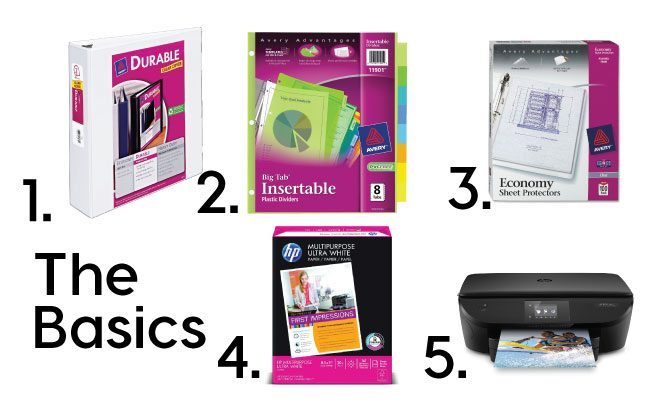 The Basics: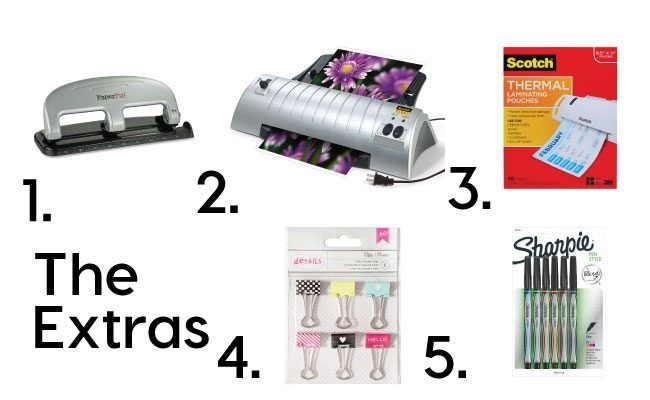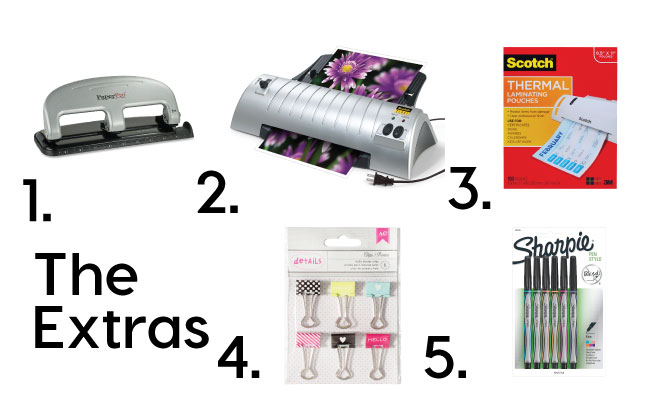 The Extras:
I've found products at Target, Walmart, all office supply stores too.  I just like the comfort of ordering from home or on my phone and having it delivered to me within 2 days instead of driving around trying to find what I want.  And sometimes I can find things specifically online that I can't at stores.
If you'd rather send your binder off to a printer, you can definitely do that.  Any office supply store- Staples, FedEx/Kinko's, Office Depot, etc, will be able to print it for you.  You can have them bind it for you too.  Collating and binding is all the rage!   I would consider adding tabbed dividers in between the sections though before binding.  That way you can easily access the sections.
So what do ya think?  Ready to tackle the new year ahead of the game?  Get your
All Inclusive Binder
and go for it!!
I'm working on finishing up the 2017 versions of the mini binder.  I have the Kids Binder ready to go.  Get it here.