Last week Josh and I celebrated 15 years. 15 years! In all those years we've given each other  several creative presents.  But I'm always on the lookout for anniversary gifts for him. This year in addition to the numbered gifts, I did a little something special.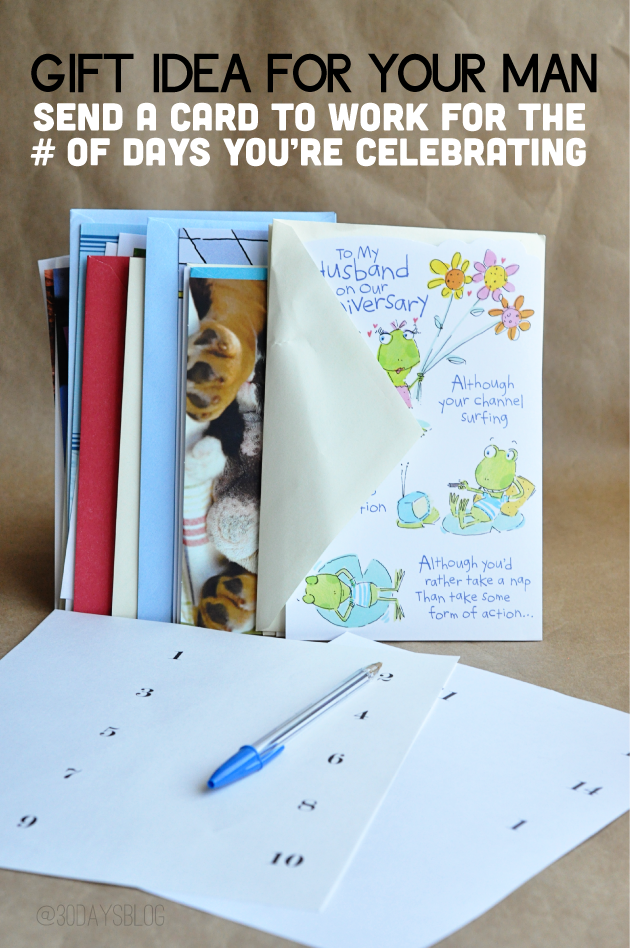 It took some planning and under $20 to execute including the stamps!   I went to my local Dollar Store and raided their card section.  A lot of their cards are $0.50/piece so they cost under $10 total.  Was it tough to find 15? You betcha.  I had to take some from the "thank you" section and some from the "blank notes" section.  Some cards were absolutely cheesy.  Ok, most of them were cheesy.  But I don't think Josh really cared that they were dorky cards.  He just liked the thought that went into this gift.
I printed out labels to number each card all the way up to 15.  I wrote my feelings about him, how much I appreciated him, what I love about him, memories of our 15 years together…you get the idea, right?  I stuck a card a day in the mail to his work for 15 days.  A friend of mine made cards and sent them to her husband for Valentine's Day years ago and I loved the idea so much that I stored it away to do someday.
We had the awesome opportunity to get away to celebrate.  Our trip started out in a fun set of wheels: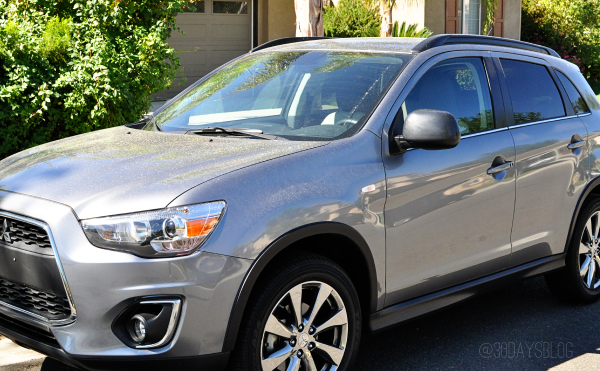 I wasn't sure how I'd feel about the Mitsubishi Outlander Sport but I was pleasantly surprised.  It was stylish, comfortable and easy to drive…even in 100+ degree weather.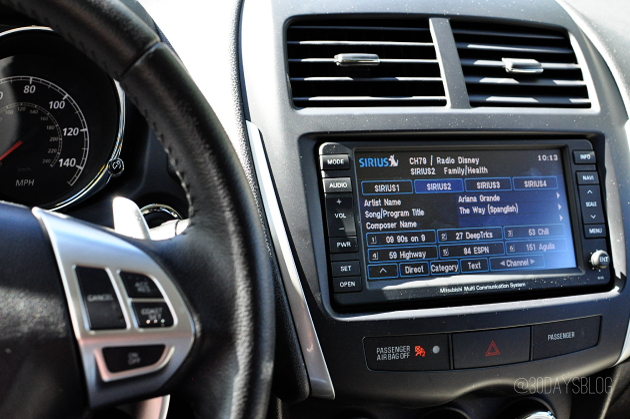 The navigation and controls were awesome.  It was really easy to figure out what each button did and how to use everything.  Sometimes controls can be tough to push or too touchy but this was just right. Yes, like goldilocks.  I also loved that there was a USB port in the console (not pictured).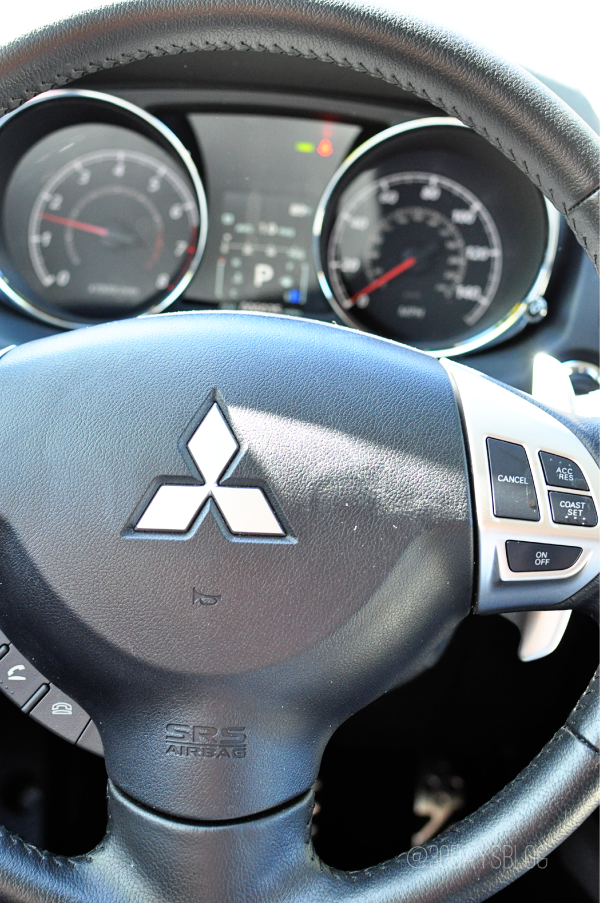 The steering wheel area looked like a big smiley face to me.  Josh was smiling over the paddle shifters.
Where did our little sport take us?  To this beauty: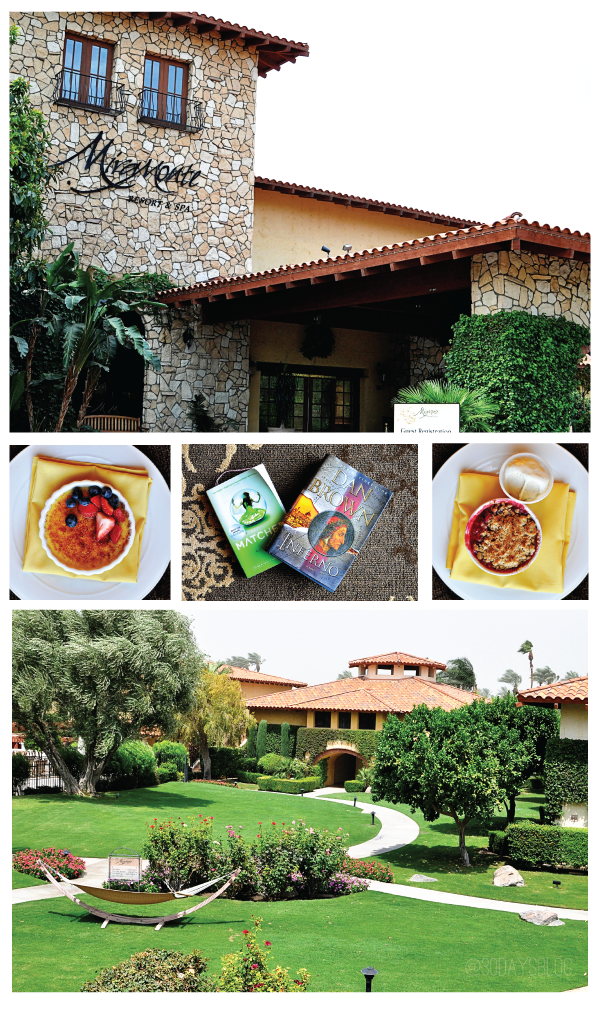 We headed to Miramonte Resort and Spa in Indian Wells, California.  Just a couple hours away from home but the perfect spot for us to relax and regroup.  The architecture at this resort took my breath away- it was absolutely beautiful.  I had heard positive things from friends about Miramonte and wanted to see if it lived up to the hype.  I'm happy to report that it was worth the trip.  We found a little slice of heaven in the desert.
When we arrived I found rose petals and towels in the shape of swans waiting for us.  Apparently Mr. Romance (Josh) had called ahead to set that up.  Awwwwww.  It's that charm that made me fall in love with him all those years ago.
Josh and I ate dinner at the Grove Artisan Kitchen at the resort.  We loved the dessert so much that we ordered it for room service the following night.  I achieved the impossible by getting Josh to read a book (without pictures) AND to get a pedicure with me. shhhhhhhhhhh…..We read our books, took naps and just enjoyed hanging out.  Alone.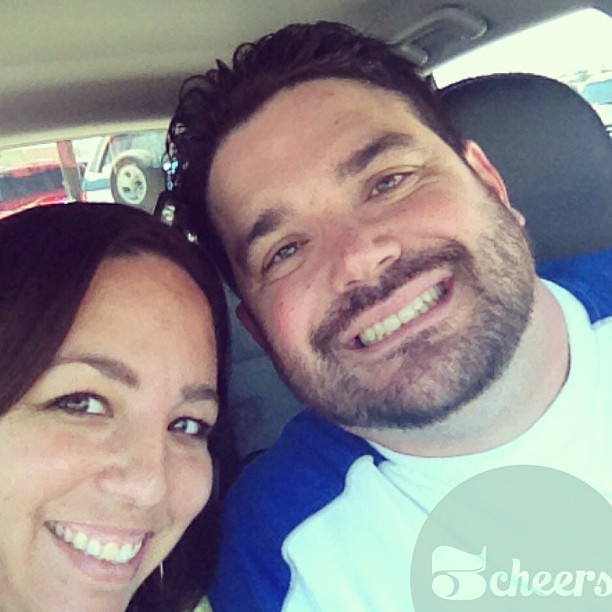 Did you see us on Instagram?  3 cheers for getting away!
What have you done to celebrate your anniversary? I'd love to hear about it.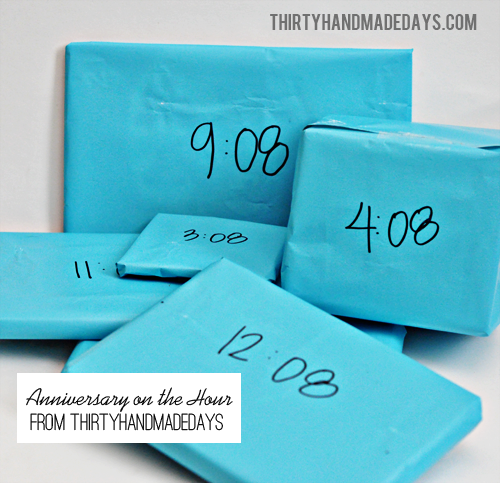 Anniversary on the Hour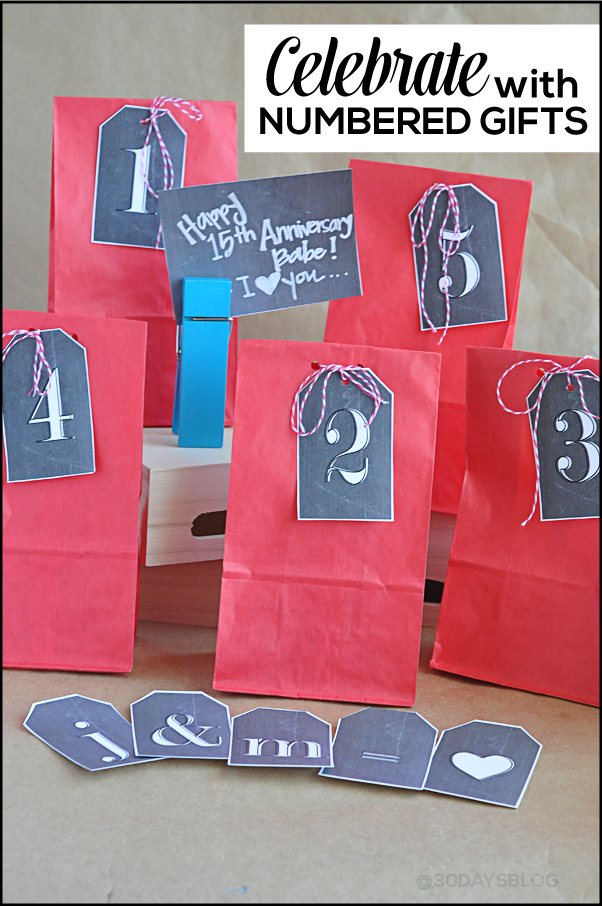 Numbered Gifts with Chalkboard Printables
The fun set of wheels was provided by Drive STI.  Miramonte Resort provided a discounted fee for my stay but did not require me to write this post.  I appreciate the opportunity to share my experiences here.  All opinions are 1 million percent my own.