Hello Everyone! It's Emma from Craftinge. Today I'm sharing a super cute appliquéd beach towel tutorial.
It's been hitting a hundred degrees where I live and that means it's time to hit the pool. When I was walking through Walmart the other day I saw some cute (but simple) striped $4 towels and immediately had the idea to appliqué my initial onto it in some cute coordinating fabric.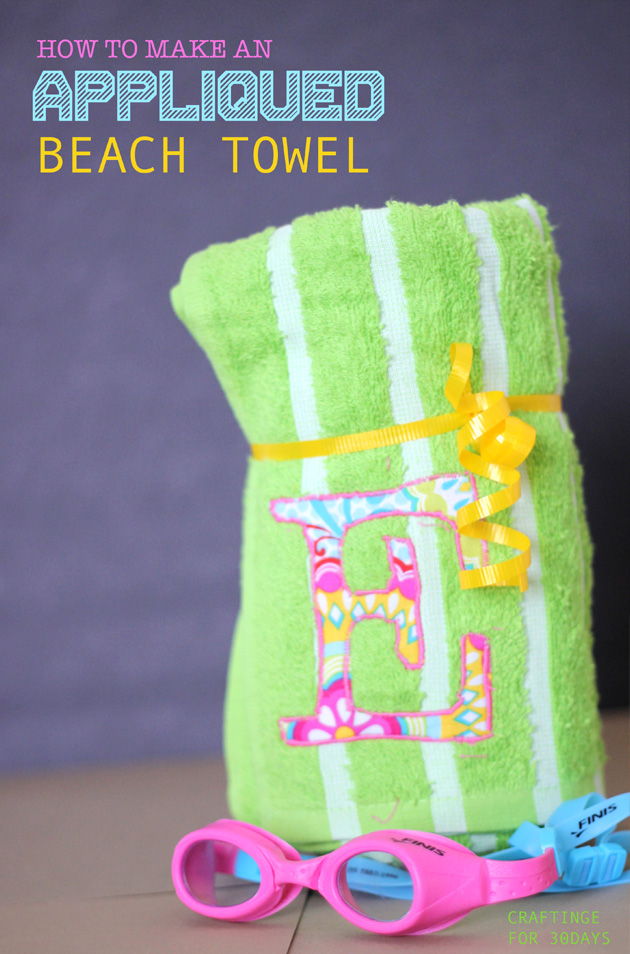 the great thing about this towel (well there are a lot of things) is that it is cute, cheap, easy to make, and unique. It also makes a great gift pared with some sunglasses or sunscreen. It's perfect for a pool party favor.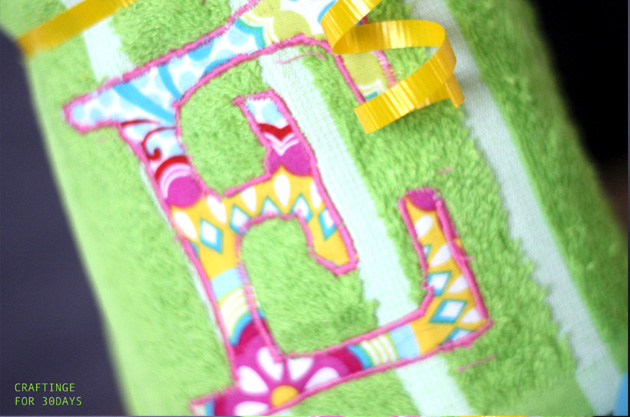 Although this appliqué may look hard and complicated to make, it's not. I whipped up the whole towel in about half hour and it was my first time doing this kind of appliqué.
MATERIALS:
towel (mine was from Walmart and was $4)
coordinating fabric
heat and bond
sewing machine
STEPS:
First were going to cut out the appliqué. There are two different ways you can do this, you can either use an electronic cutting machine or you can do it by hand. I'm going to show you how to do it by hand since its a more complicated process. In Microsoft word your going to make your design. choose your font, letter, and size (color doesn't matter).
print out your sheet of paper and cut out the letter.
cut out a piece of fabric thats slightly bigger than your letter and iron on a piece of interfacing onto it that is the same size.
peel of the paper side of the interfacing. You will notice that the wrong side of the fabric has a little shine to it.
pin the letter onto the fabric and cut the fabric out in the shape of the letter.
take the fabric that is now in the shape of the letter and iron it onto to the towel where you want it to be. Because you put the interfacing on, the fabric letter should stick to the towel.
Go around the edges of the letter with a zig zag stitch to secure the letter a little more.