So……if I've calculated correctly… next month is April. (where is this year going? Flying by!)  While most people think of spring and flowers and Easter, April represents something else to me too: autism awareness month.  Yep a whole month of it. 
If you've read 30days for awhile or poked around here, you probably know that I'm an autism mom.  My oldest, now 12 (!!!!) was diagnosed at 2.  It's been quite the ride.  You can read more about our journey in my (unfinished) "the A word" series.


Pin It
By now you're probably wondering what this has to do with Y O U.  Well- next month I will be doing an autism awareness series.  It won't be a whole month.  It will just be scattered posts here and there.  I've already asked some amazing people to join in on the fun.  So my question to you is- what do you want to know?  Do you have questions? Anything in particular you'd like to see?  Let me say here (as my third grade teacher would say) – there is no such thing as a dumb question.  Ask away. 
While the series will highlight awareness, I aim to have it apply to everyone.  There will be crafts, tutorials and more.  Kinda like this post: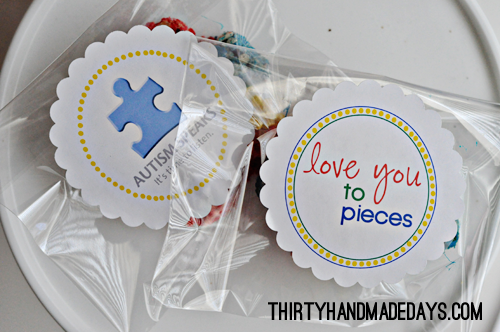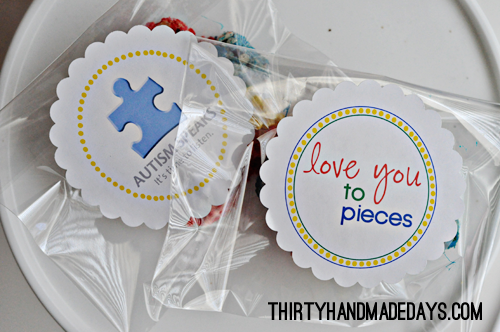 Puzzle Rice Crispy Treats & printables
So dear friends, sweet readers- leave your ideas, opinions, thoughts here.
Thank you thank you thank you!