Here's where things get real.  Ready to see what the before looked like?  THIS was right behind our door when you walked into my house: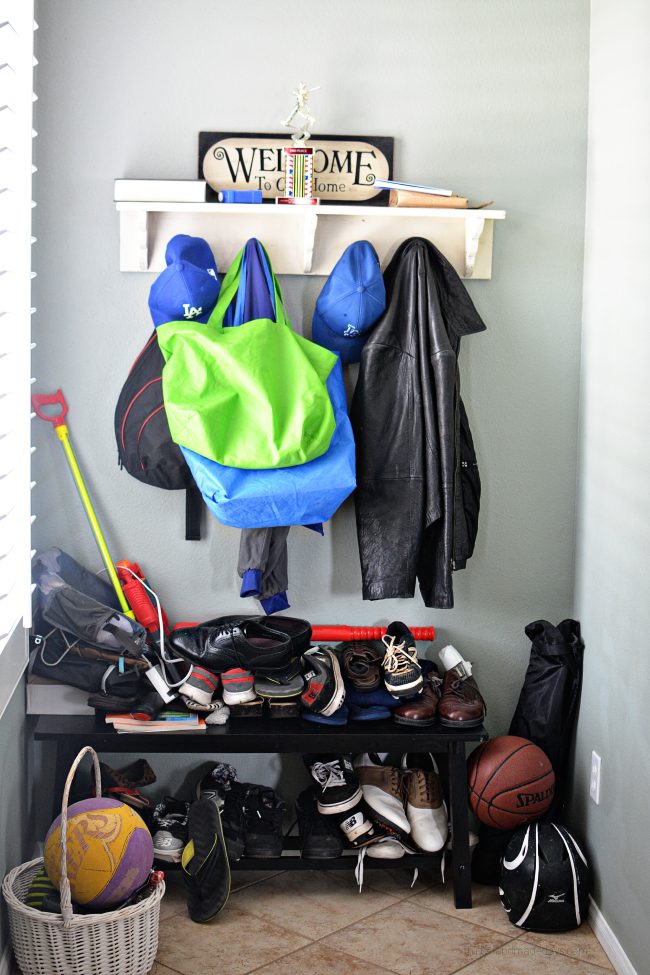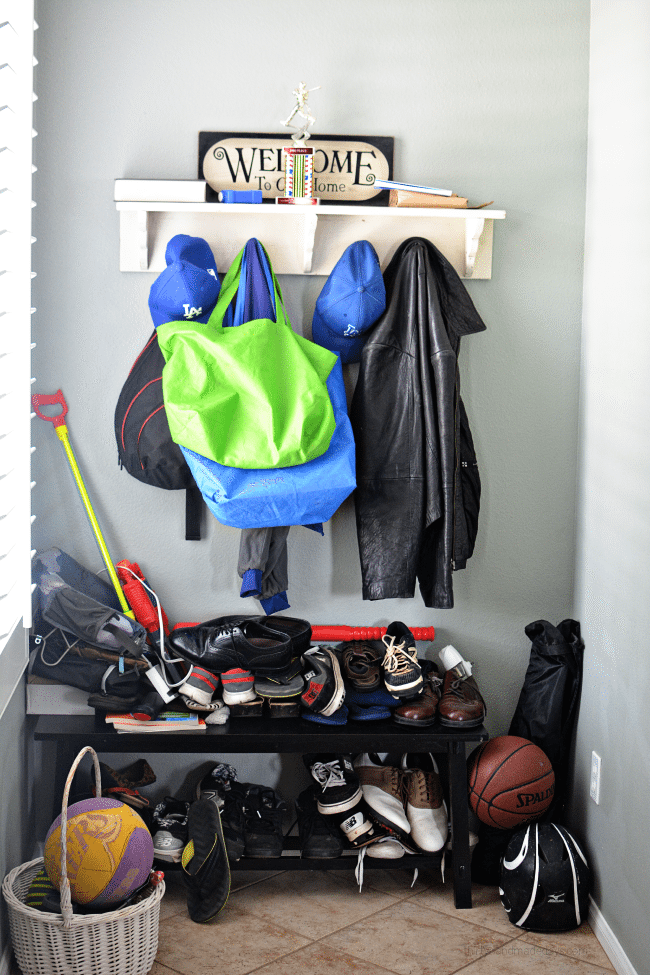 Uh.  Yeah.  A little embarrassing to say the least.  Can you tell what kind of family we are?  Anyone need some cleats? A ball?  Helmet?  Flip flops?  What about a trophy?  Sheesh!
Josh and I enlisted the kids to put everything in the right place and we got to work.  We built a simple bench from ClosetMaid.  This ClosetMaid bench is a big stylish upgrade in cube storage and from what we had before.  Let me just say- if Josh and I can make it, anyone can make it.  We are a lot of things, but handy we are not.  (I can DIY some things but in general it's not my forte)  It didn't take us long and we ended up with this beauty.  The nameplates were part of the bench which I love.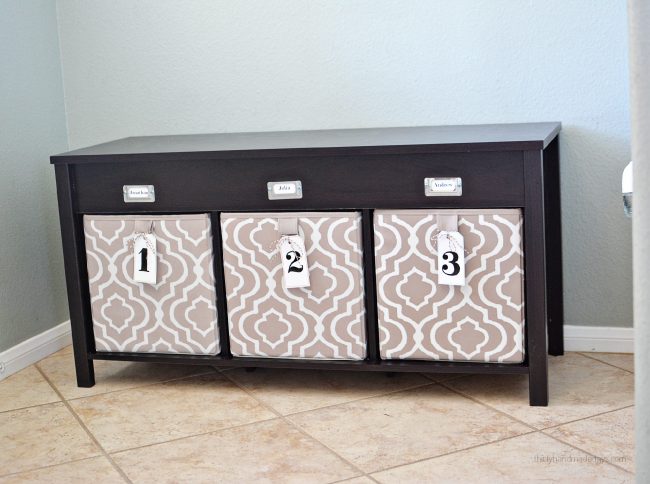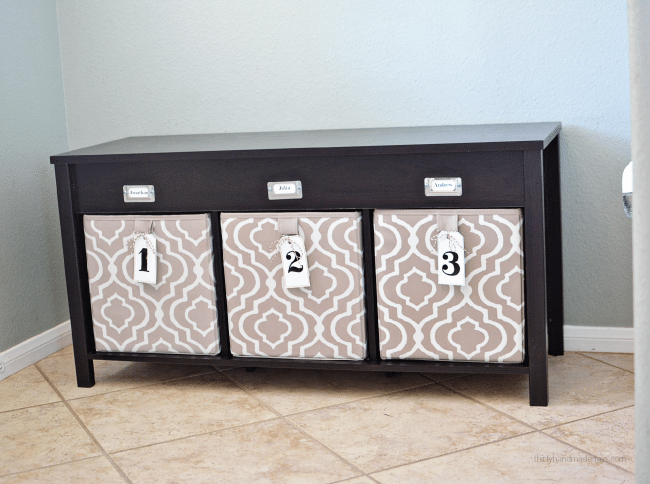 It is perfect for our three kids.  They each have their own cubby to store things in.  My idea is to have them put their shoes in there that they wear to school so that they can take them off easily and know where they are all the time.  But I also think it'd be a good spot for books or folders.   The jury is still out on what will be most useful.   It all goes perfectly with the colors and decor of our home.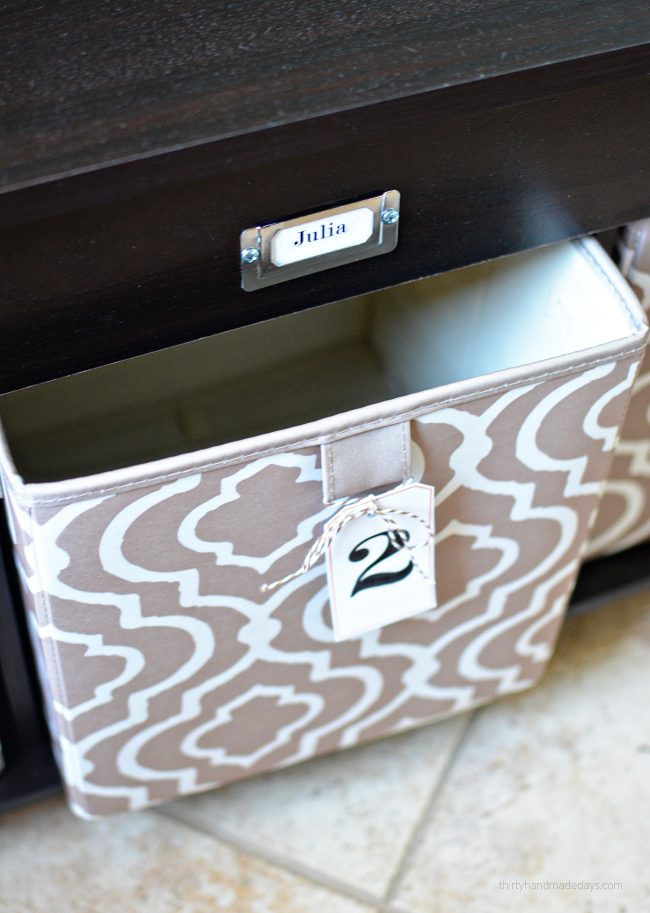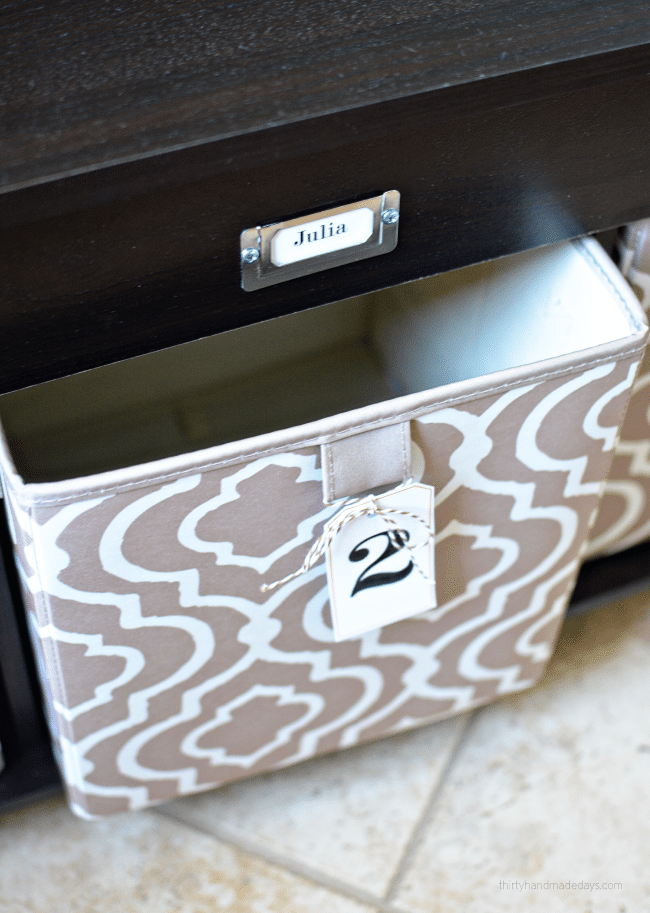 I love the face of the bench and the cubbies.  I wanted to add some tags for a personal touch so I created these number ones and their names for the nameplate.   You can download these number tags.  For personal use and subscribers only.  Thanks!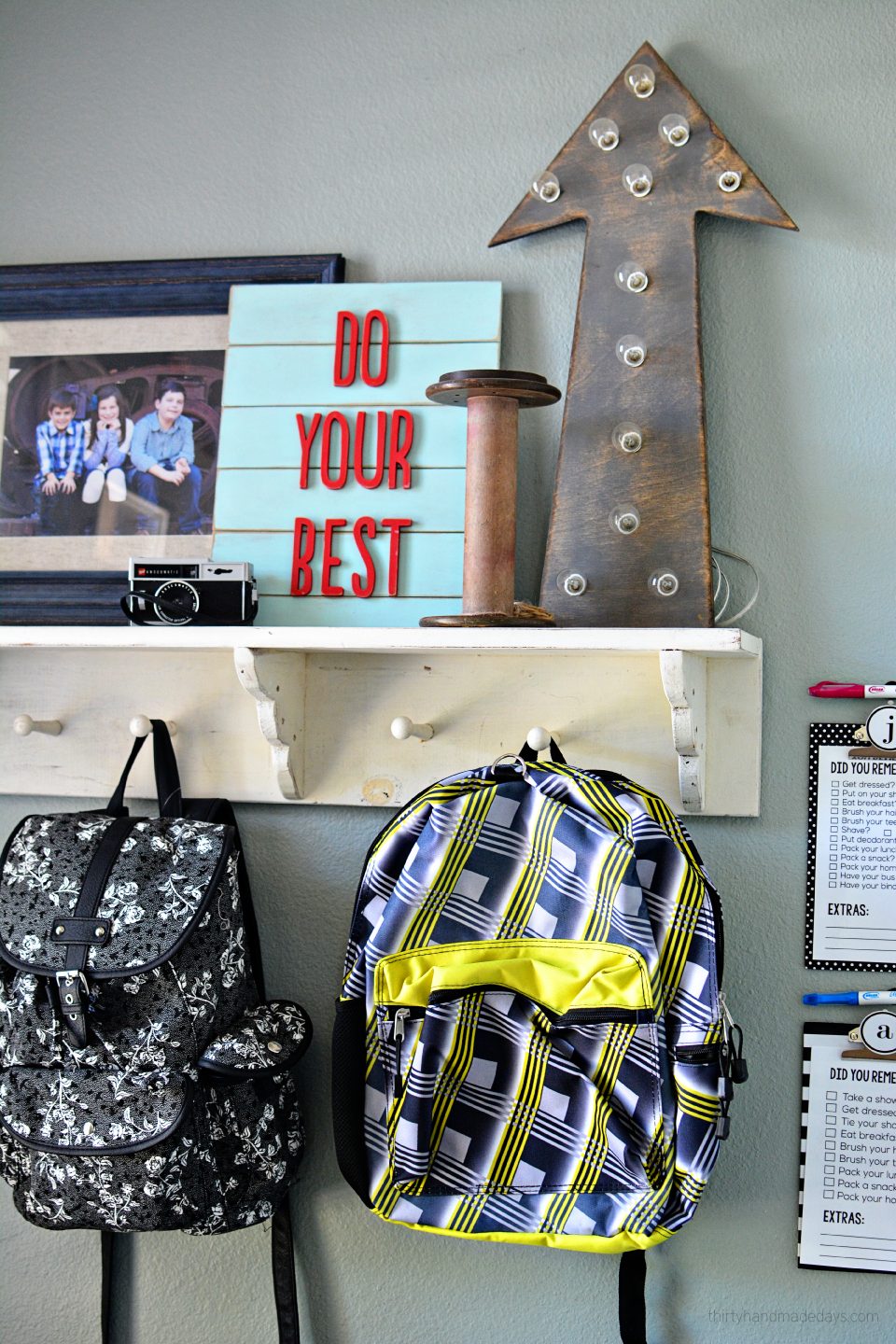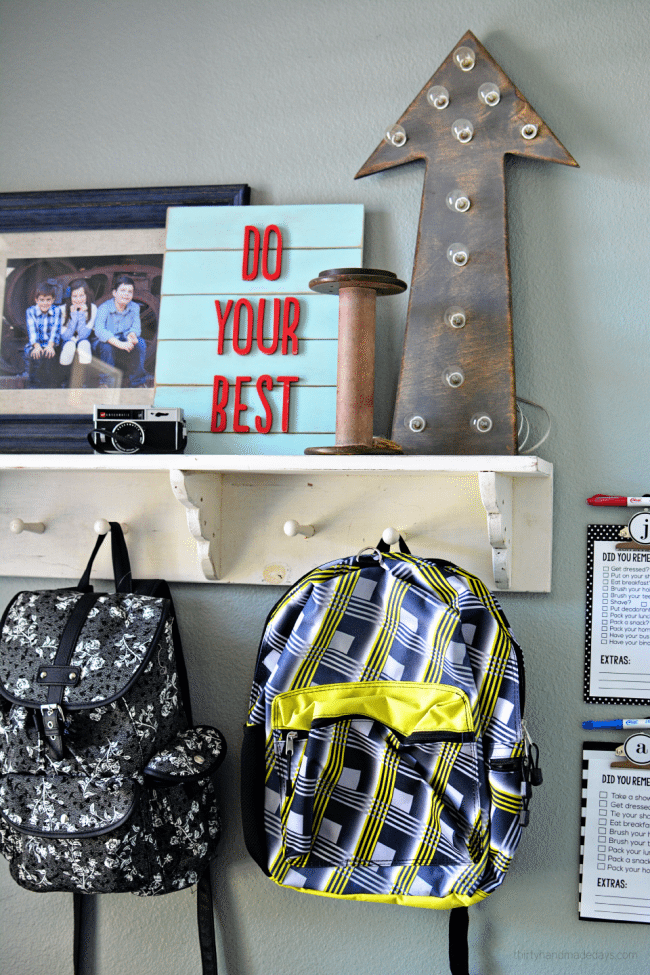 The after is SO much more organized and we are ready to go for school!  In addition to the bench for storage I added their daily to do lists.  I used my laminator so that they could check off their items each day.  I bought some fine tip dry erase markers and attached them to the wall with velcro (so simple).  I'm so tired of asking them if they've done all these things every day that now it's on their clipboards and their responsibility.  For my oldest JJ, I will make a picture chart so that he can easily tell what he needs to do as well.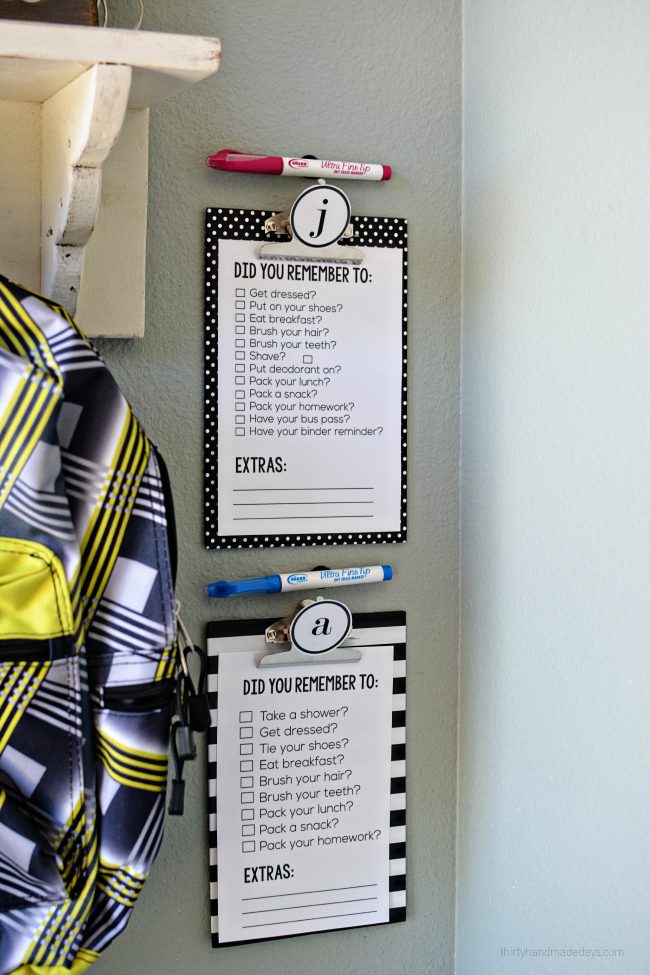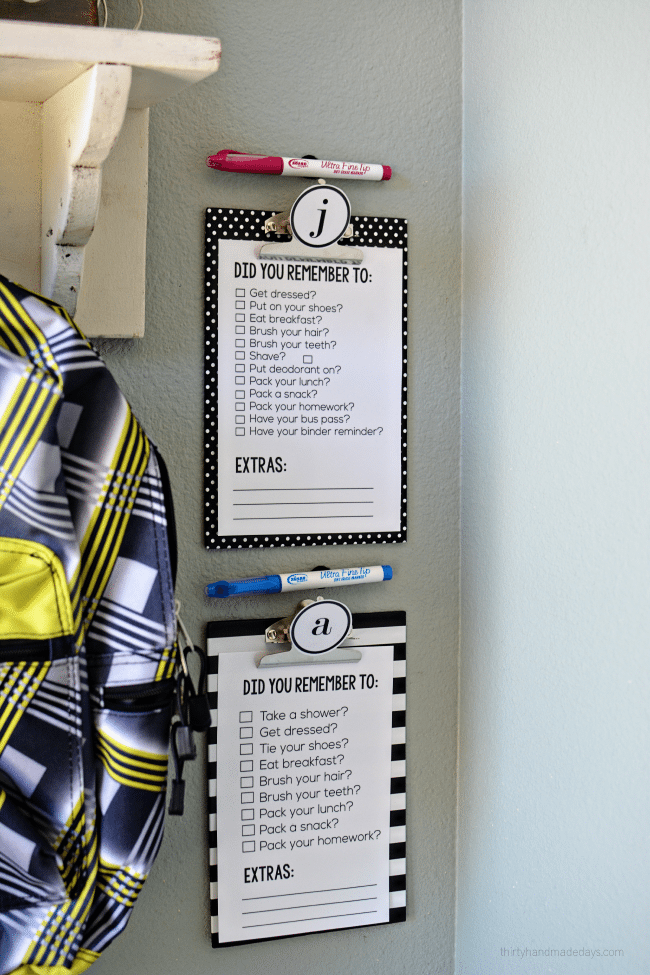 I made a blank version so that you can download and create lists for your kids as well.  This is also for personal use and subscribers only.  Thanks!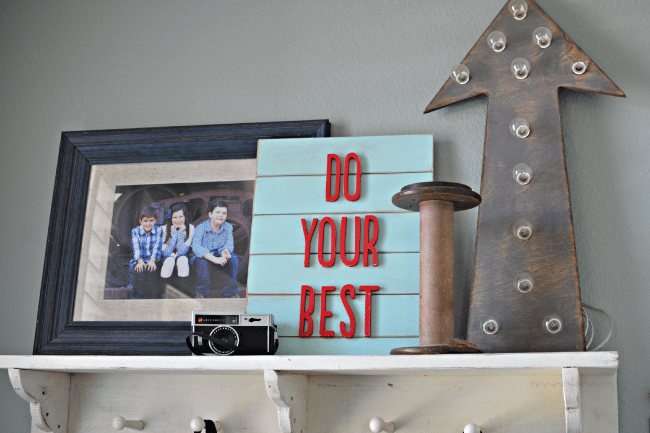 I'm thrilled with the entry way now and won't be so embarrassed to open our front door.  Now the only thing I'll have to work on is the follow through with my kids! (and we all know that can be the toughest part)