My kids went back to school this week.  We spent Wednesday night packing lunches, getting backpacks ready and setting out new clothes.  I officially have a junior high-er (help!!), fifth grader and first grader.  It feels weird to be in a new phase where I spend most of my time in the car shuttling from activity to activity in the afternoon, doing a lot of homework and trying to avoid embarrassing my kids.  When did this happen??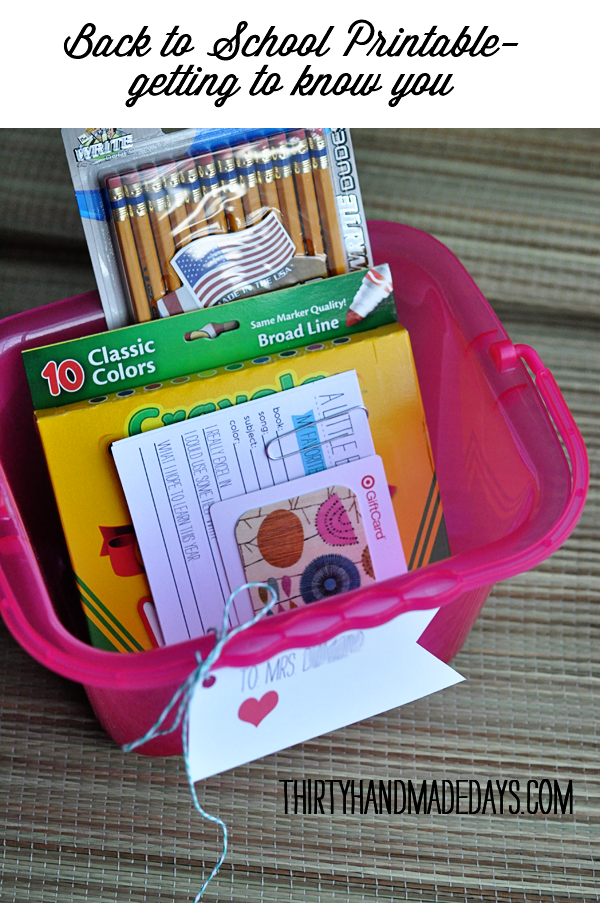 In addition to the standard back to school stuff, I put together little baskets for the kids teachers for the first day. I added a Target gift card, a pack of pencils, markers and a pack of paper.  Nothing too exciting but things I know they can use.  I also added two little cards- one that I had my kids fill out and one that their teachers fill out.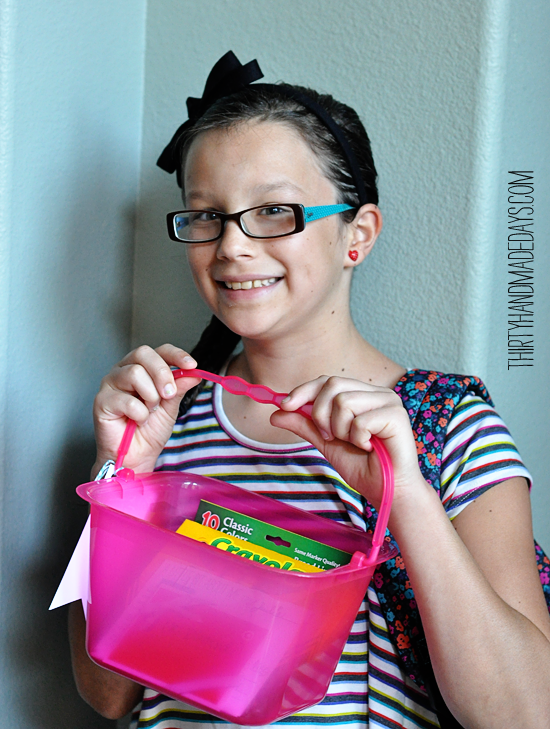 For each holiday, birthday, teacher appreciation, I have a tough time finding just the right gift for my kids teachers.  With this little card I now know what their favorites are and can get them something that I know they will appreciate.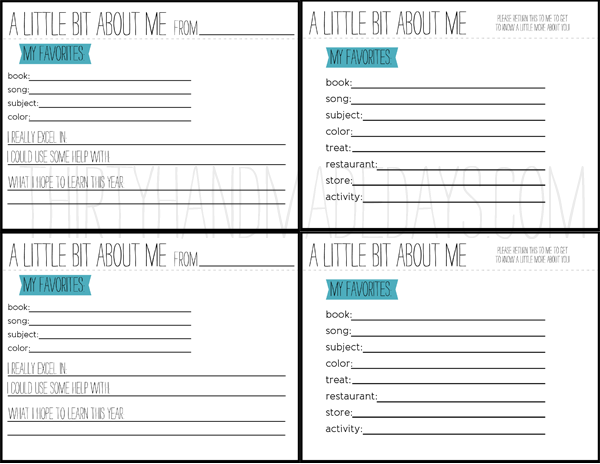 Download a "getting to know you" back to school printable. 
For 30days subscribers and personal use only. Thanks!

Check out these other back to school ideas:
Back to School Treats
Backpack Tags
Get Ready for School Chart
I linked up to Tidy Mom's I'm Lovin' It!