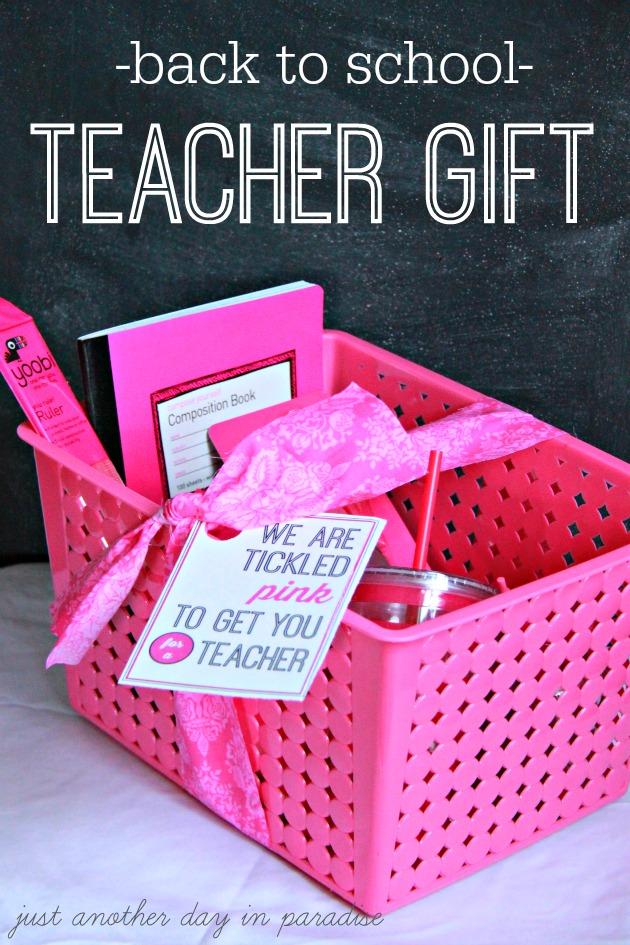 It is that time of year again. Back to school time. Oh I am so excited! I am mostly excited because I love school supplies and I love creating teacher gifts. Last year I welcomed our teachers back to school with this Excited for an INKcredible Year and this I'm a Teacher. What's Your SuperPOWER gifts.
This year's Back To School Teacher Gift was inspired by walking the school supply aisle at The Land of Milk and Honey, otherwise known as Target. When I came across a whole display of pink school supplies, I knew I had to make this Tickled Pink gift tag.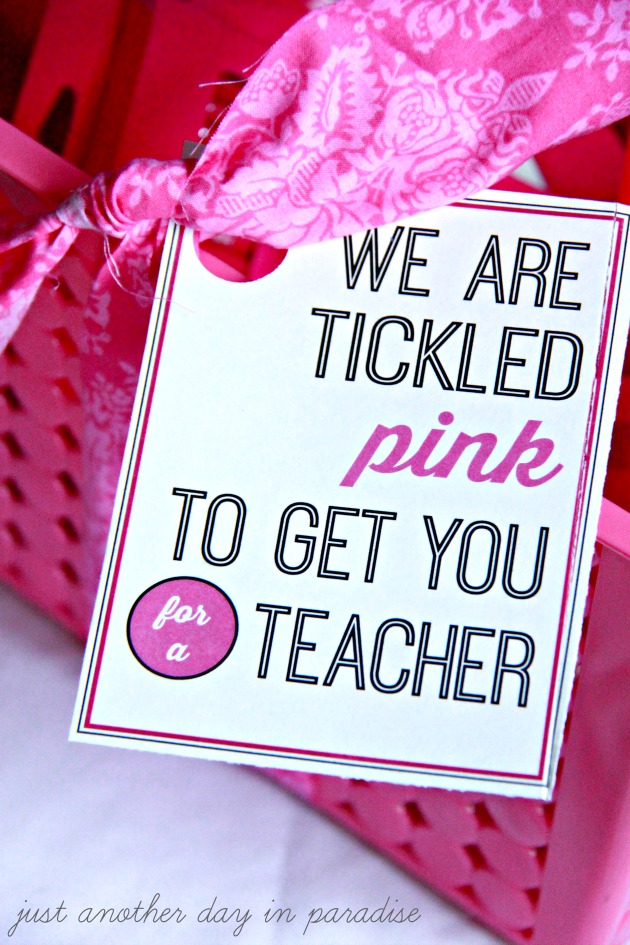 I loaded up my cart with an array of pink supplies from the school supply section and the dollar spot.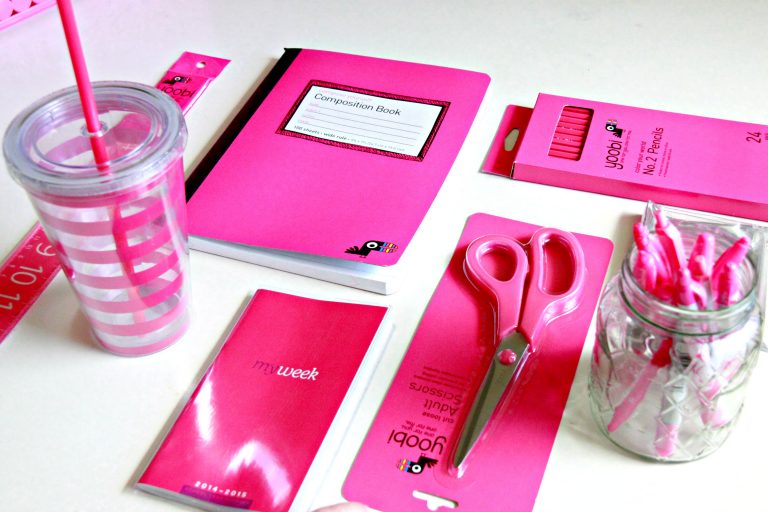 This Tickled Pink Back To School Teacher Gift Tag would also be great attached to some pink lemonade, pink gum, pink candy, so basically anything pink. So all you need is some pink supplies or goodies and to download the Tickled Pink Back To School Teacher Gift Tag HERE.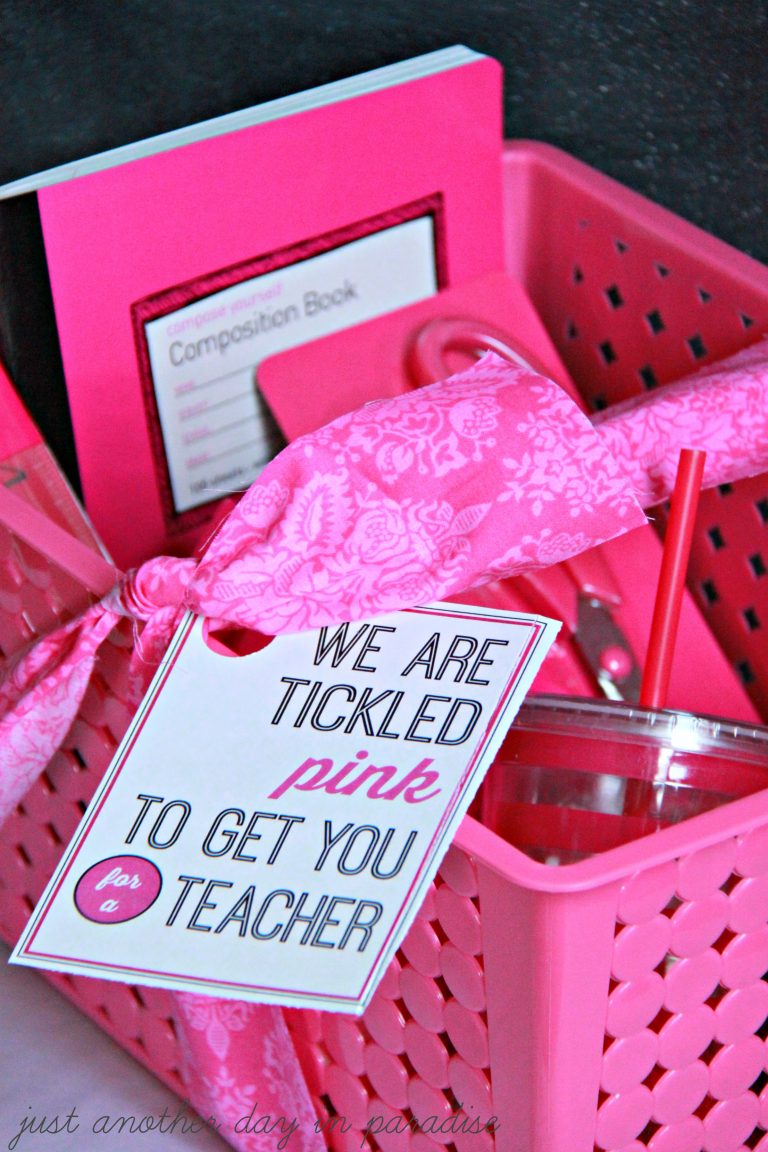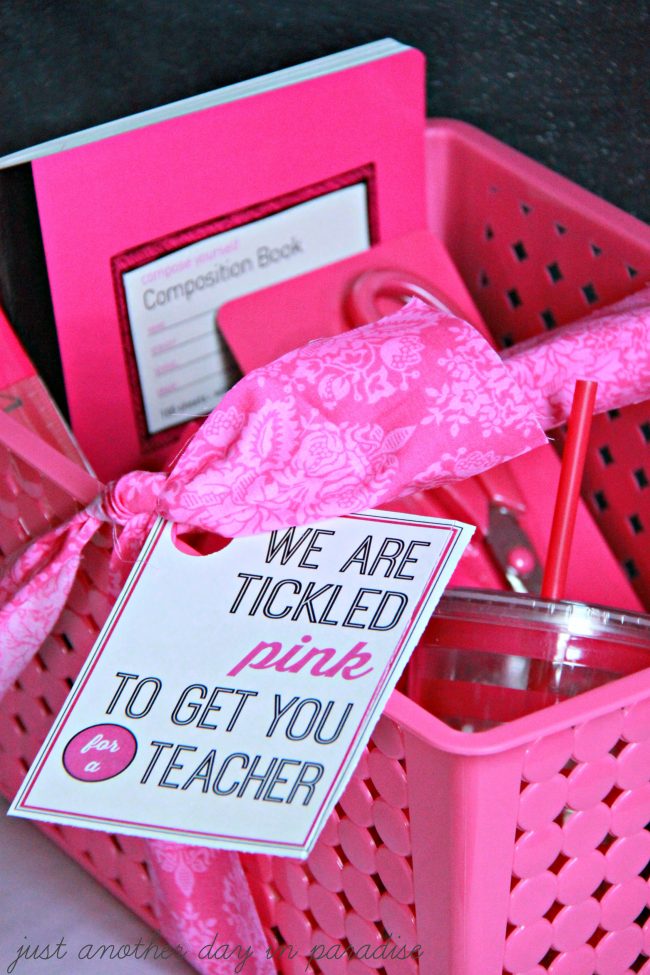 Appreciating teachers is one of my favorite things. Welcome your teacher back in style and make them feel like a million bucks right at the start of the school year. For some more Teacher Appreciation ideas stop by my blog Just Another Day in Paradise and check out THESE Teacher Appreciation ideas.