Summer is winding down with two of my three kids back in school.  Before they lined up backpacks, new clothes and lunchboxes, we were able to host a back to school party. 

Julia and Drew were SO excited to have friends come over for the party.  We don't get to have friends over as much as they'd like.  This was the perfect excuse to have one last hurrah before school started.  They got their party clothes on and waited (not so) patiently for everyone to arrive.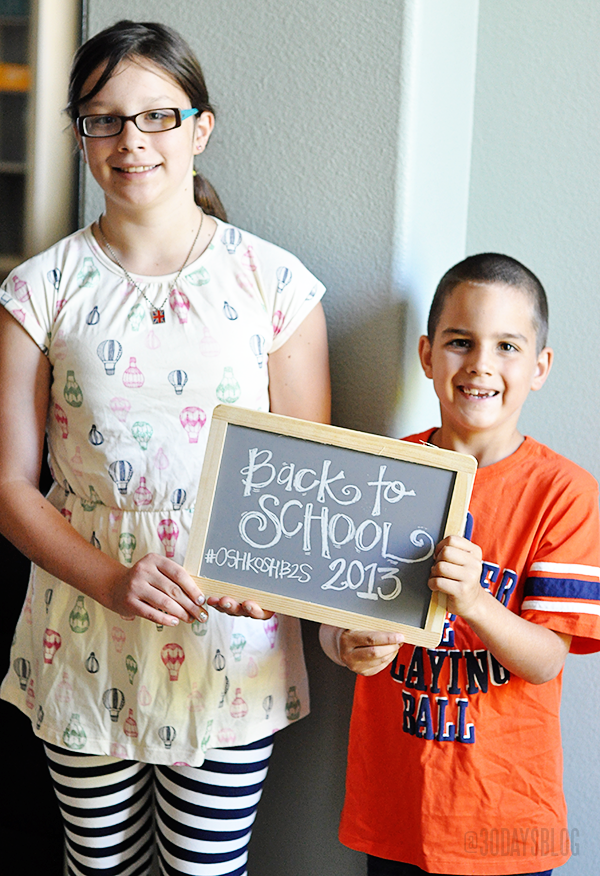 As soon as our friends showed up, they got busy coloring in their bags and lunch sacks.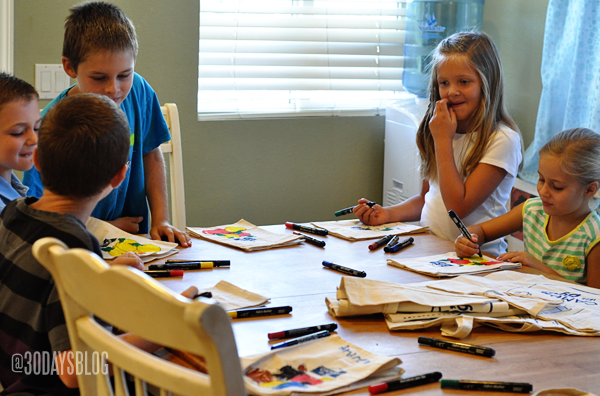 There were all different styles of color-ers.  Some took their time and colored in the lines nicely.  And others did not.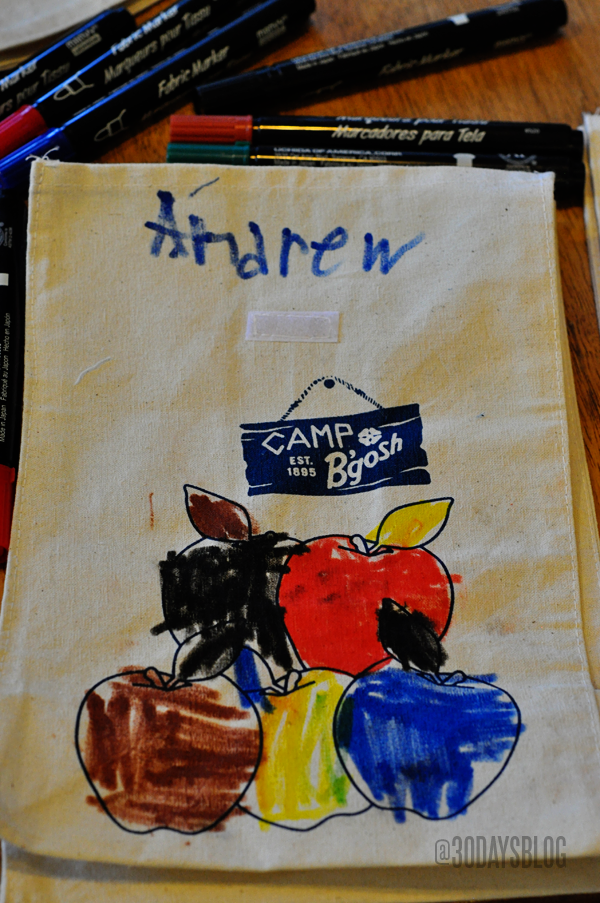 The boys wanted to play basketball for a little bit while some of the girls stayed inside to color some more.  One cute little friend realized that the coloring sheet had a rhyme on it and started singing.  So cute, right?
No party would be complete without the details.  I didn't want to take away from the adorable box of supplies that OshKosh B'gosh sent, but wanted to add a few little touches. I accessorized with a globe, a vintage crate and some old books.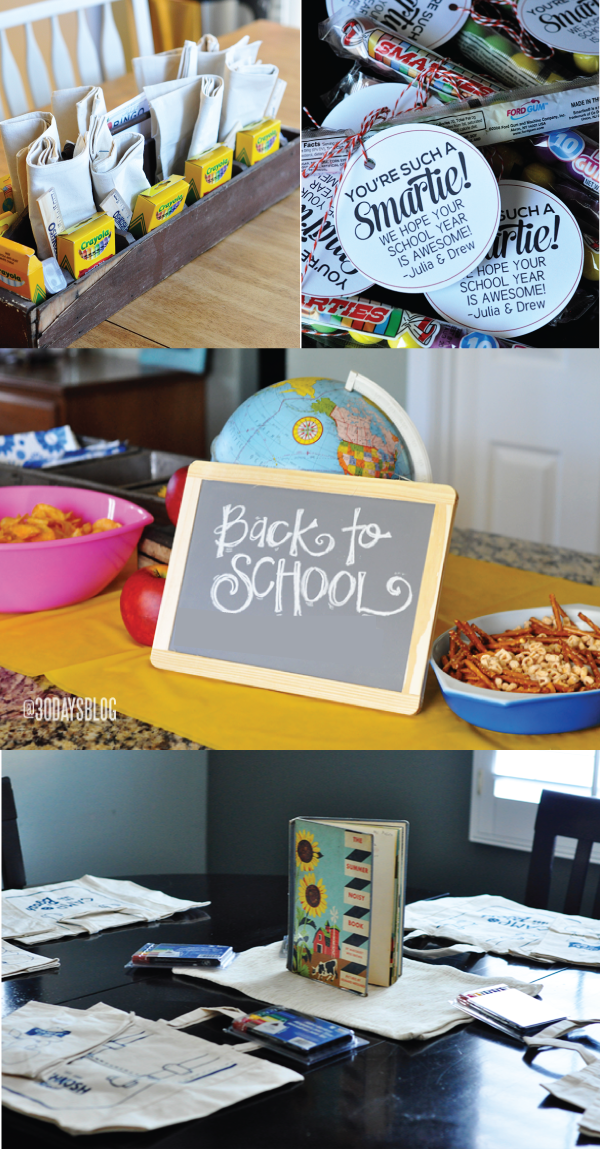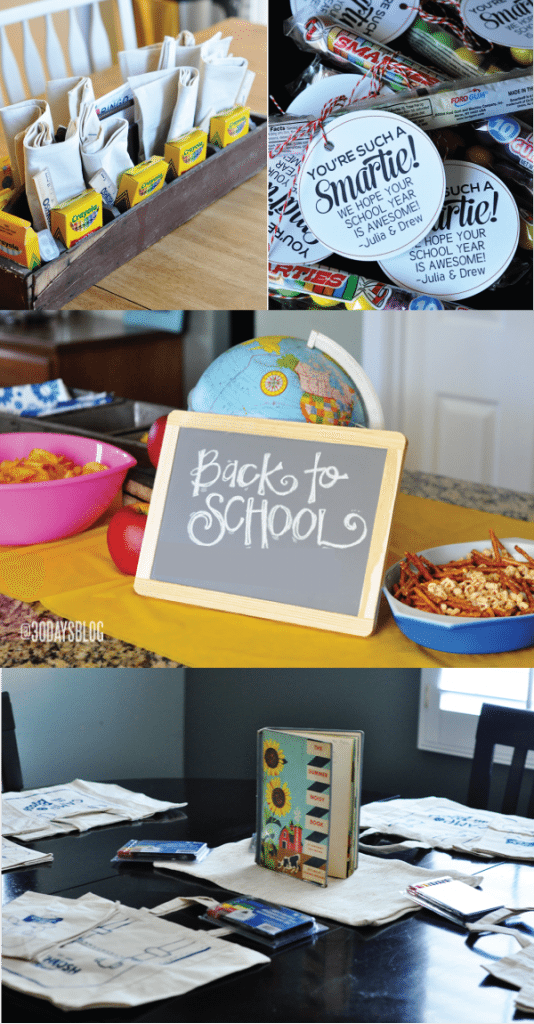 I planned a few party games but we didn't get to all of them.  I'll keep "crayon jenga" and "ABC BINGO" in my back pocket for next year.  The one thing we could not miss out on was "bobbing for donuts."  Have you played before?  I haven't laughed that hard in years.  I could've watched the kids bob for donuts for hours.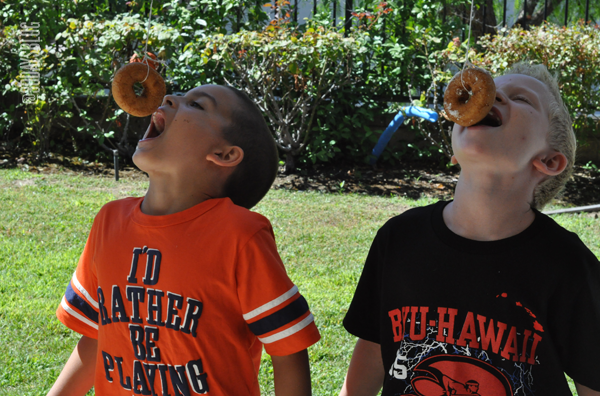 Drew even showed off his "I'd rather be playing ball" shirt while he was bobbing for donuts.   OshKosh B'gosh has your kids covered for Back to School styles. Dress them for success in OshKosh original tees for only $7 & $8 online and in-stores.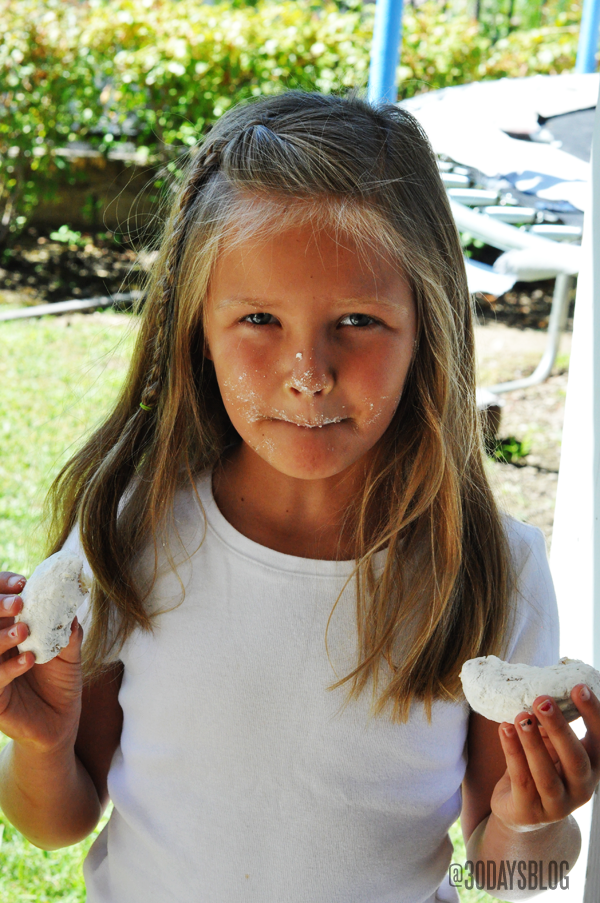 Evidence of a good time.
Here are the simple directions on how to bob for donuts: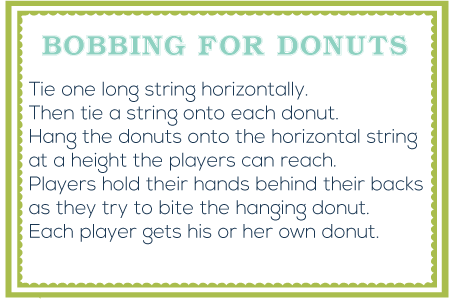 For a favor I found packs of Smarties Bubble Gum and created a printable and tied it on with some baker's twine.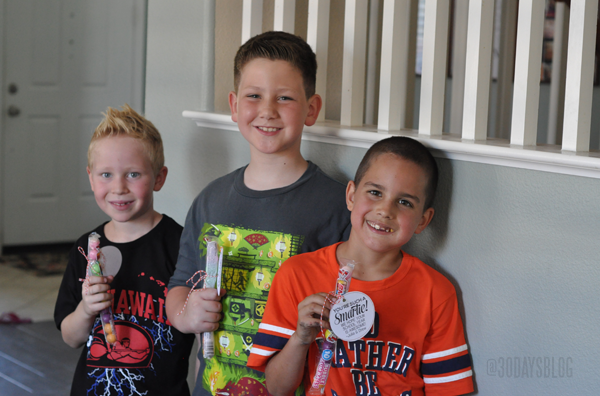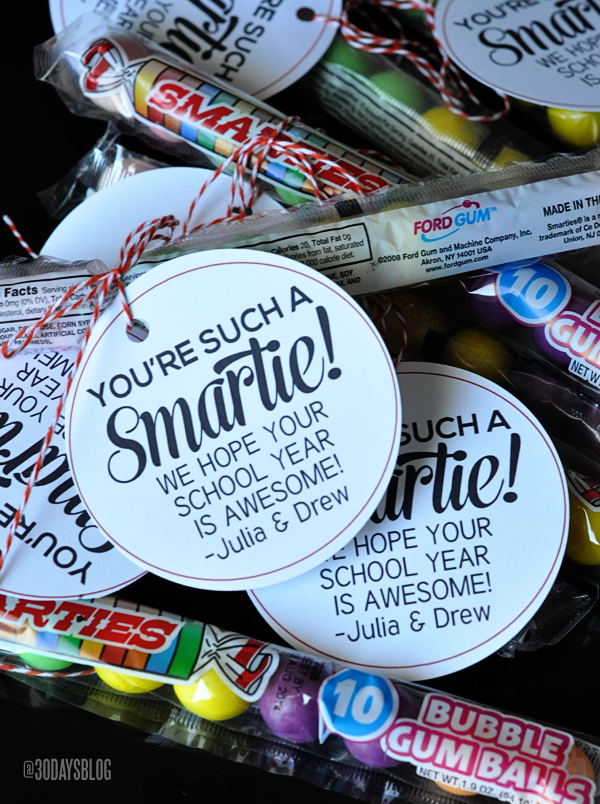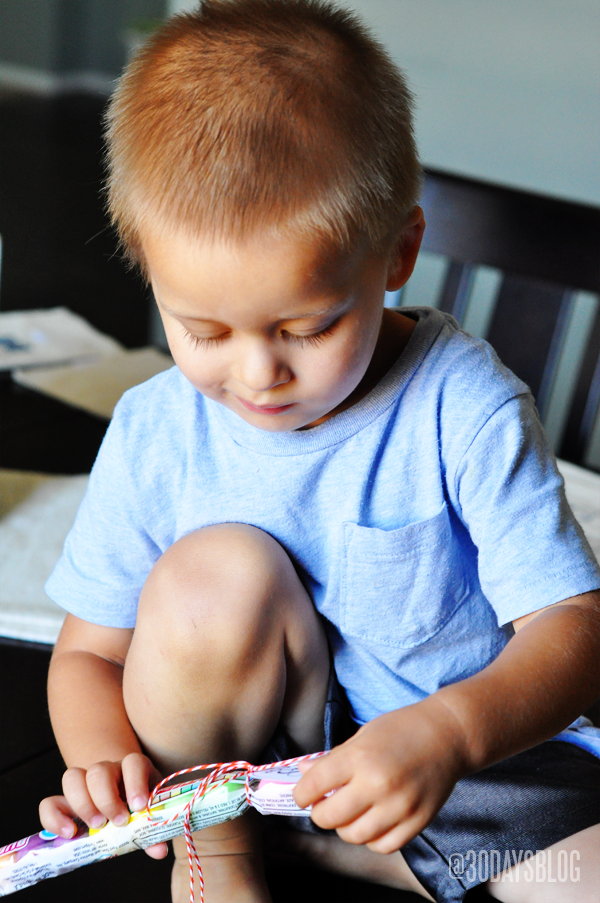 This cute guy especially loved the Smarties.  And any candy that he could find.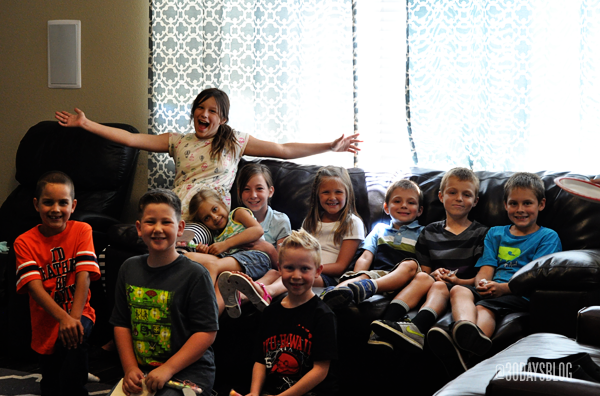 I think it's safe to say that everyone had a good time celebrating back to school thanks to OshKosh B'gosh.  This good looking group went back last week!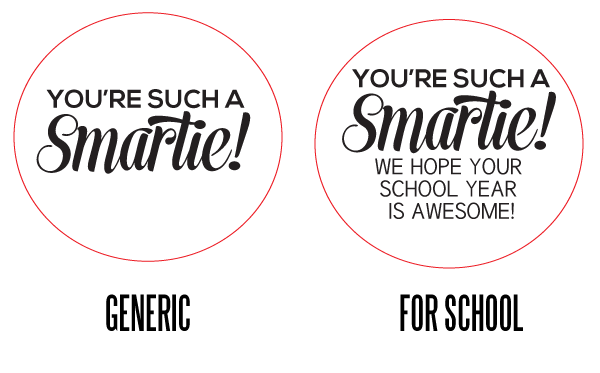 Download a "Smarties" printable: generic or for school
Set of four on each sheet.
For personal use only.