After a long summer, it was back to school for us yesterday!
While I can't say that it went off without a hitch
(will spare you the details, they are rough!)…
I can say that we are all excited for a great school year.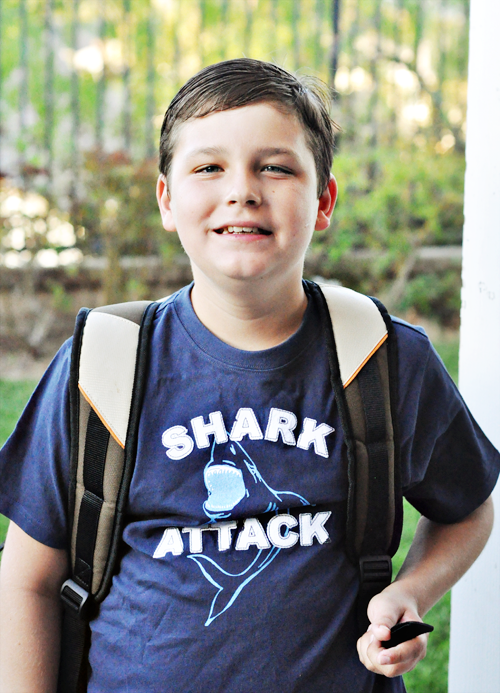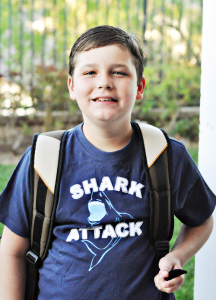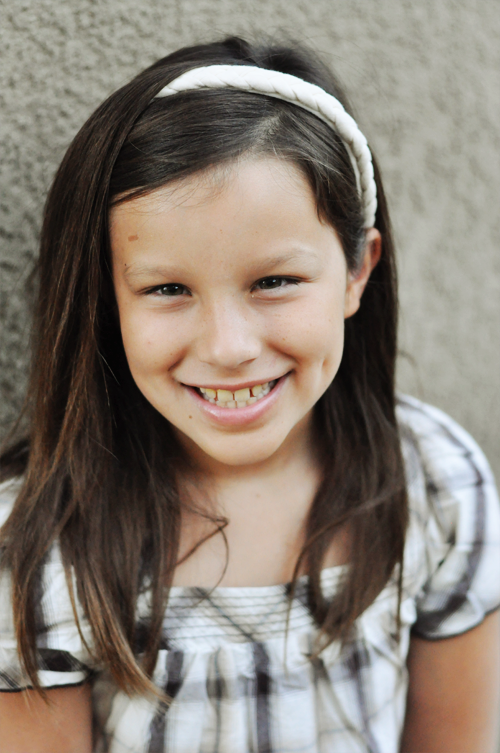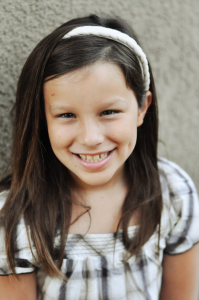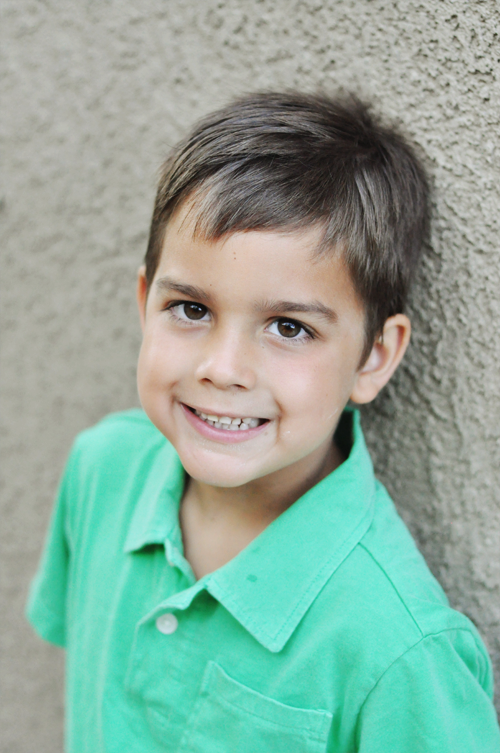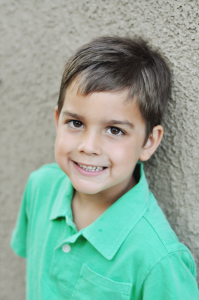 6th grade (!!!!)                           4th grade                                  Kindergarten
A few years ago I made backpack tags so that my kids boring backpacks could stand out in a crowd.  And also so that if they got lost, ANYONE would know how to get it back to us.  Sadly I didn't have these done yesterday when my special needs kiddo was dropped off at the wrong school and then they lost his backpack (yes, rough).   Luckily it was returned by the end of the day.  I thought some of you might enjoy this easy project.
I normally use a laminator (looove my laminator) but this would be a great alternative if you don't have one.
Gather scissors, hole punch, clear contact paper, rubber band or ring. Print out the backpack tag.  These are business card size tags. Add a picture of your kid to the spot.  Measure the tag on the contact paper. Cut. Peel contact paper and stick the tag in between.Smooth it out.  Cut around the edge.  Hole punch it.  Do a slip knot with the rubber band or use a ring. Attach to backpack. Voila- cute little tag with all the info.
Note: If you would rather not have ALL that info on there for safety reasons, just fill out what you want.
Print your own blank backpack tags.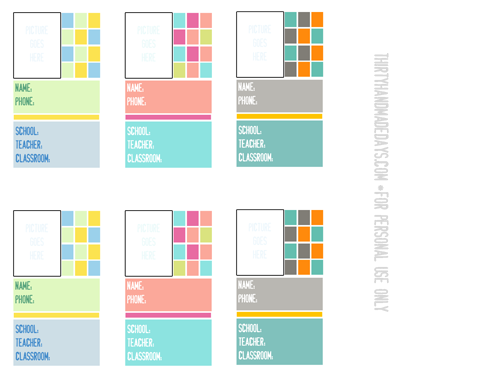 What types of back to school projects have you been up to?                 
I linked this idea up to Tatertots and Jello's Weekend Wrap Up!