Make this super easy DIY bandana party banner to hang up and make things a little more festive!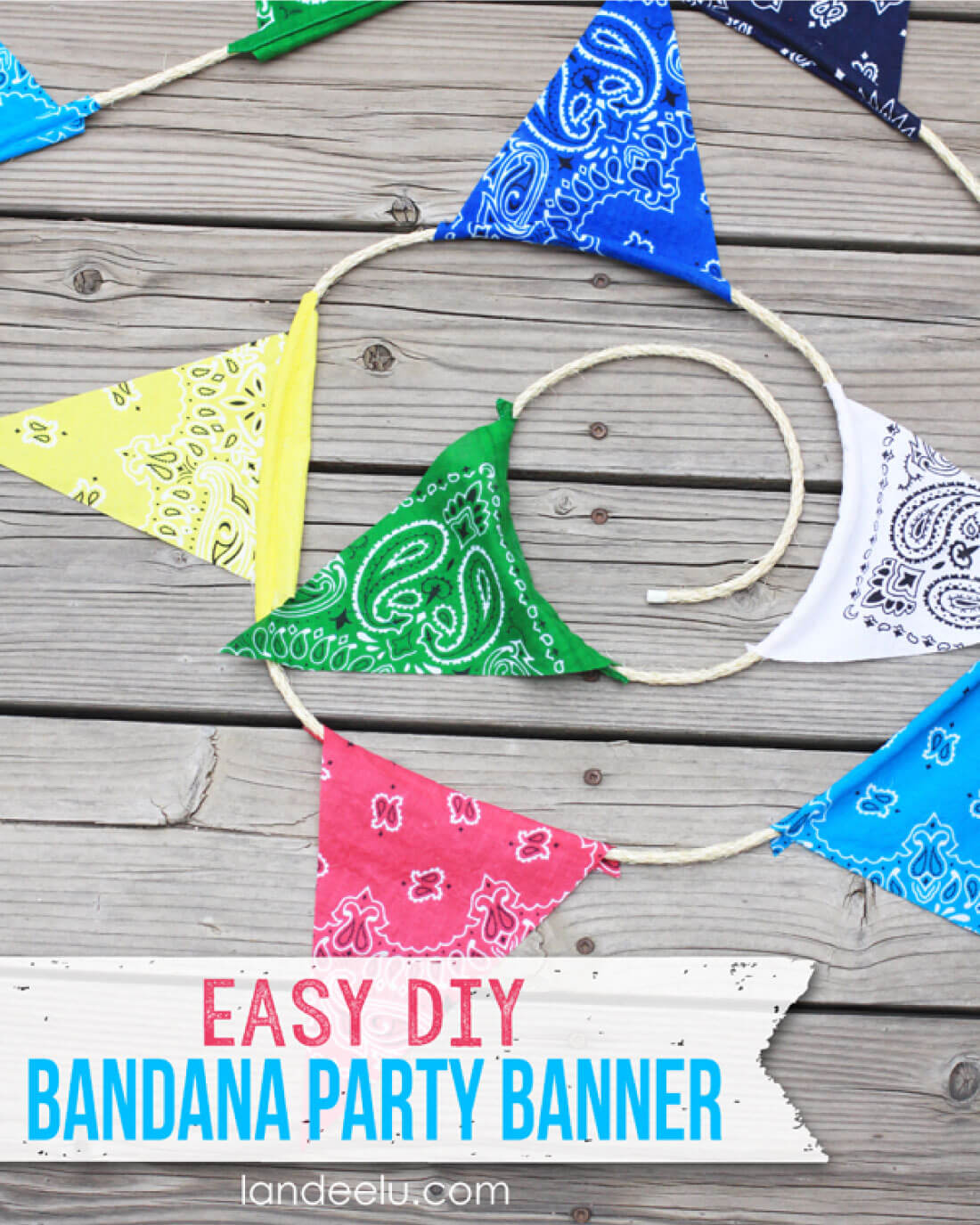 This post was originally shared by Landee of LandeeLu for my Funner in the Summer series. 
For whatever reason, bandanas scream summer to me. I thought I'd try to make a party banner out of them that would be awesome to pull out and hang up again and again if we are having friends over for a summer BBQ, celebrating a summer birthday or just want an instant party! It's easy festivizing! I might have made that word up.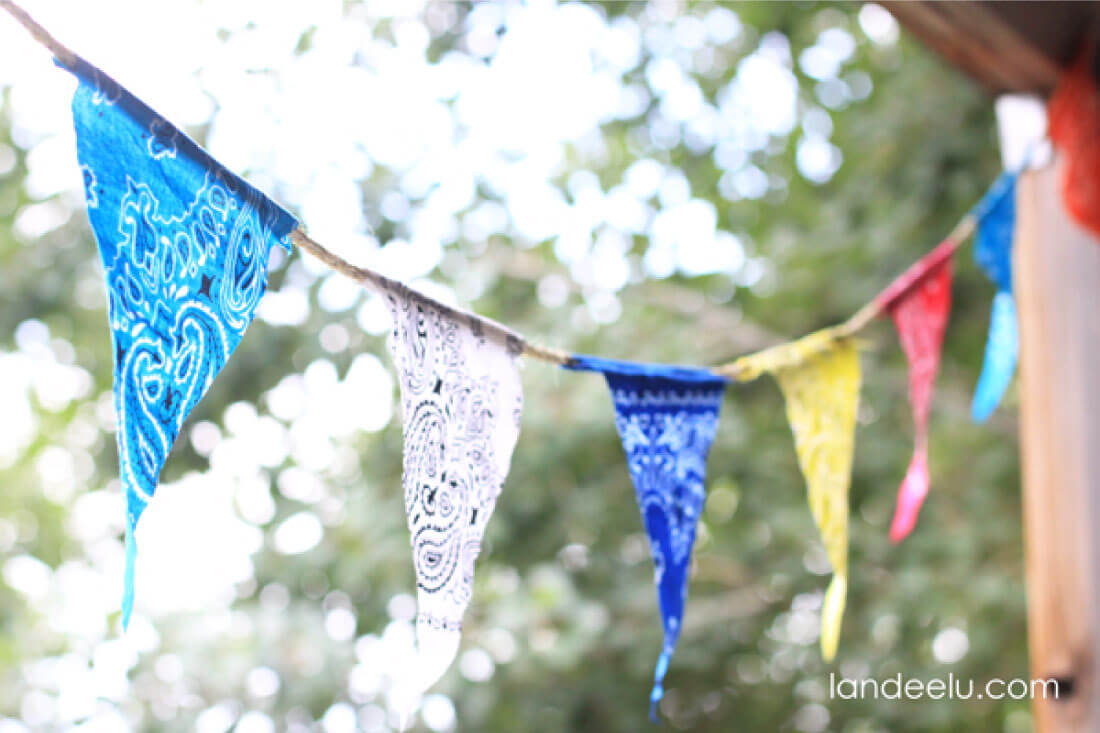 If you like this post, you'll like these too:
Here's how I put mine together…
Get bandanas in the colors of your choosing. I got these for $1 each at Hobby Lobby.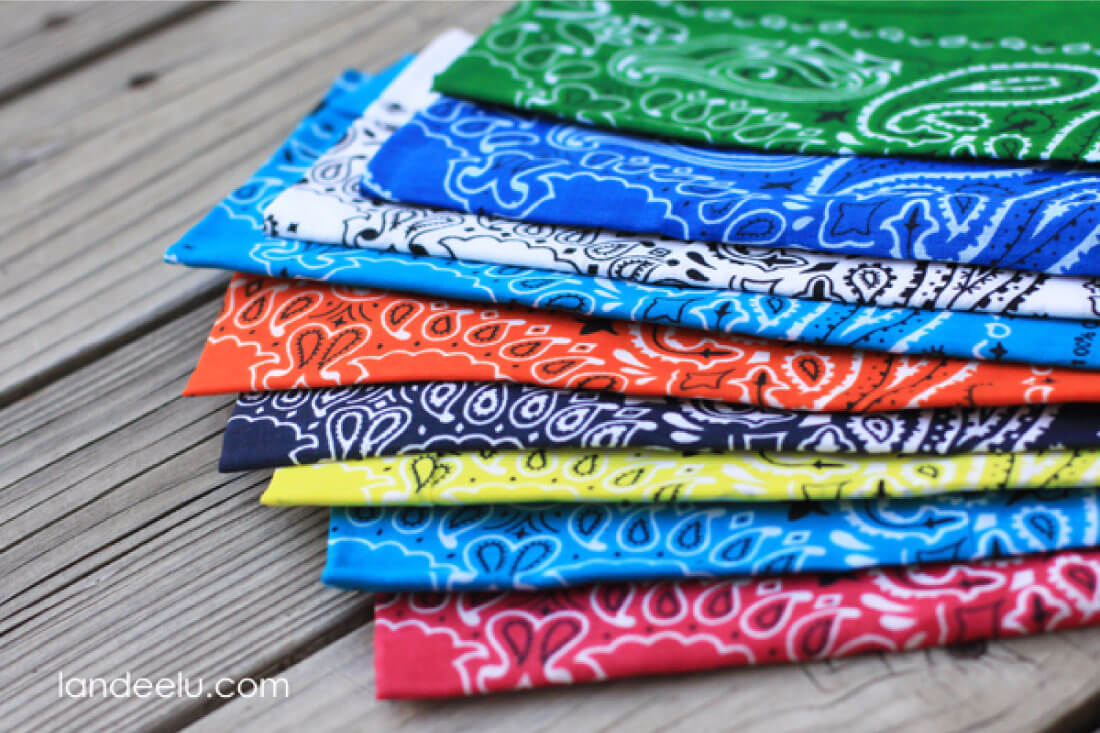 Cut bandanas into triangles. I made a template out of cardstock to make it easier (my triangles are 7.25″ across the top and the sides are 10″). Then to make it even EASIER, folded three bandanas in half, stacked them and used my rotary cutter and straight edge to cut them.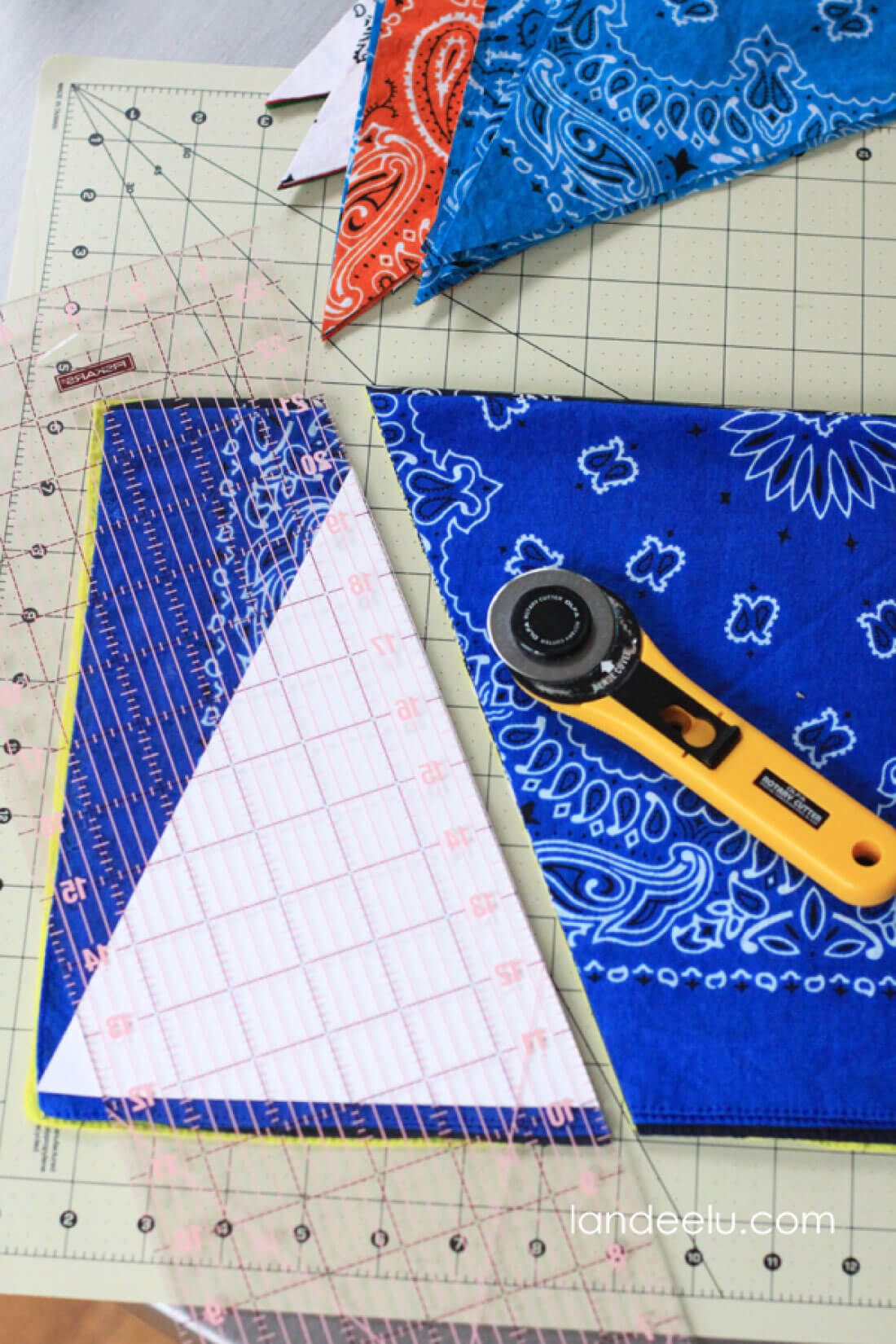 I contemplated sewing these triangles around my jute rope but decided to just hot glue them instead. It's much easier to just get out my glue gun than to pull out my sewing machine so my laziness won out on this one (as usual!).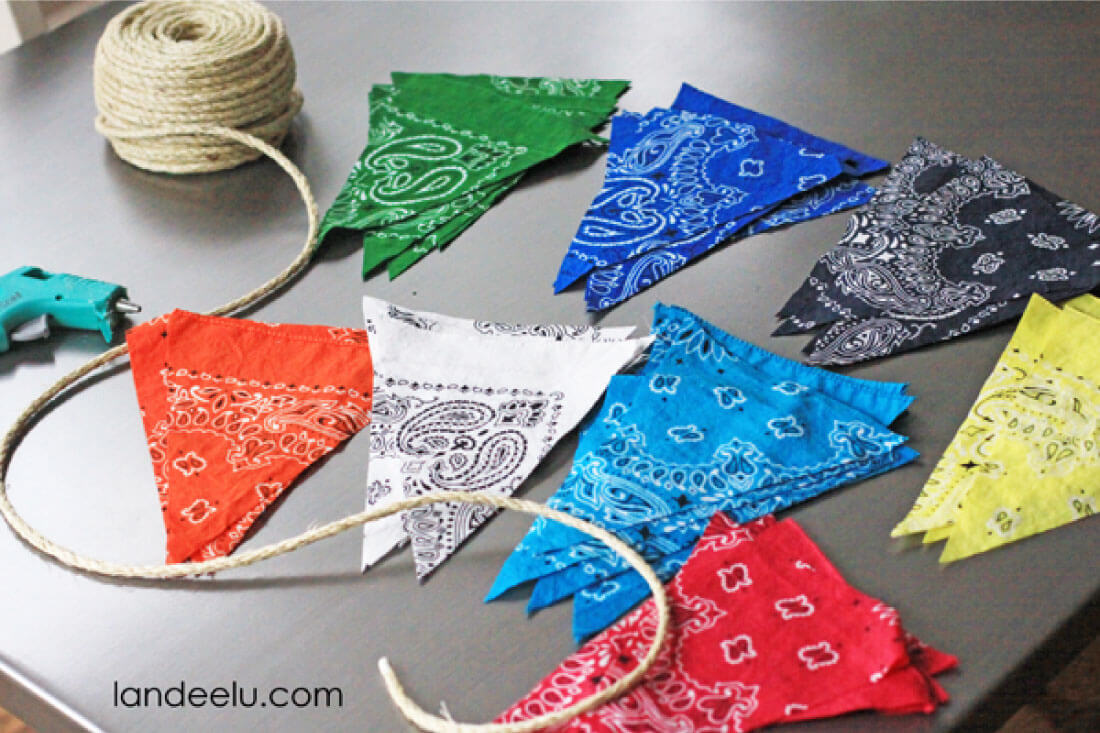 I continued to do the above four steps over and over, alternating colors as I went and cranked out over 50 feet of banner in about an hour! I'm excited to string these up when we do our next Cousin Carnival this year!