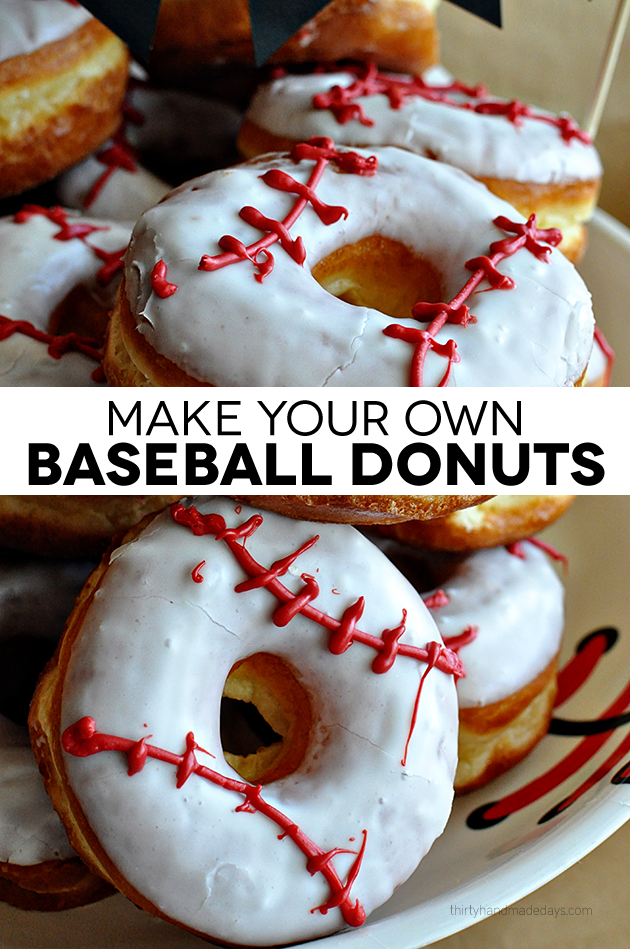 My youngest has loved baseball pretty much since the day he was born.   In his one year old pictures, he was holding a baseball.  He started playing when he was four and has been hooked even more since.  He now plays travel ball and has been a member of the all star team for three years.  He had practice on his birthday and I got permission from his coach to bring treats for his team.  I found this awesome post for an over achieving Team Mom on Craftibilities and it lived up to it's post name.  So many fun ideas in one post!  I knew that I had to make the baseball donuts – they were perfect.  So I got to work and made them and a fun banner with my Cricut.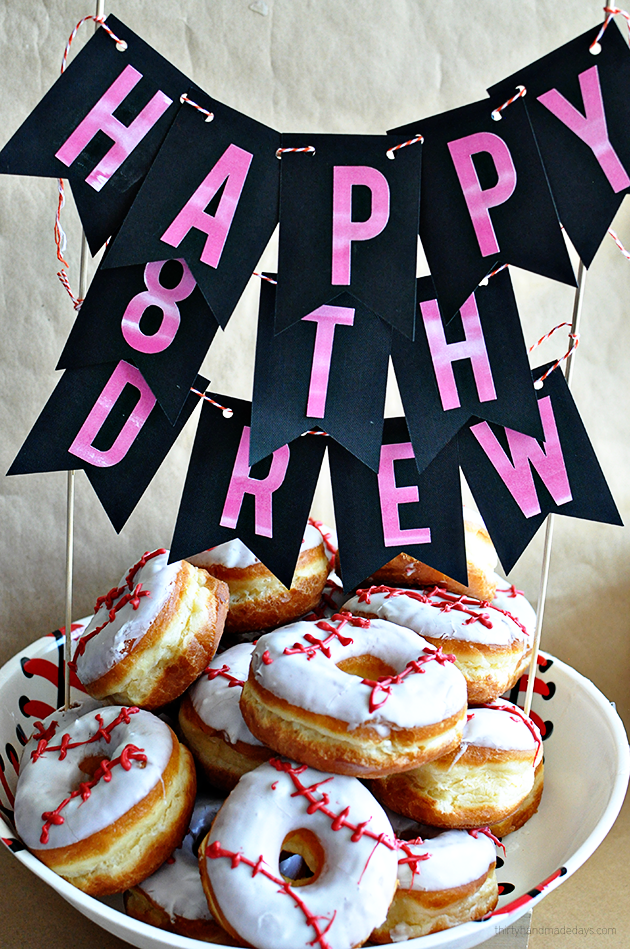 Tips for making your own Baseball Donuts:
Go to your favorite donut shop and take a picture with you so they know what you have in mind.  I ordered plain glazed donuts with white frosting the day before Drew's birthday.
Several things could be used for the red stitching but I used the red chocolate melt wafers (found at Michael's or Joanne's).    I got red icing too but it smears.   The melted chocolate hardens so stacking donuts on top of each other won't ruin them.   Simply follow the directions on how to melt the chocolate on the package.
If your chocolate is too thick, you can add vegetable oil or shortening in small amounts and stir.
Work fast! Melted chocolate hardens quickly.  If you find that your chocolate hardened and isn't coming out of your piping bag or squeeze bottle, heat it up again.
I started with making the pattern of "v's" on the donuts for the stitching but the chocolate was hardening too quickly and decided to do simple lines. In fact, my donuts were far from perfect but the boys loved them and nobody complained about them being imperfect or that the stitching was inaccurate.  I'm calling it a win!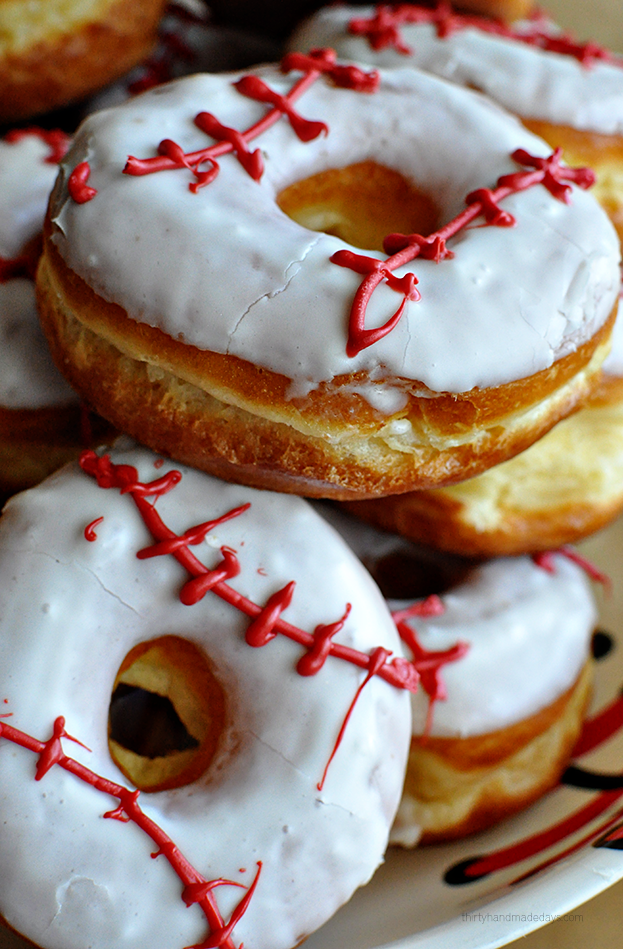 Are you a baseball fan? Check out these other fun posts: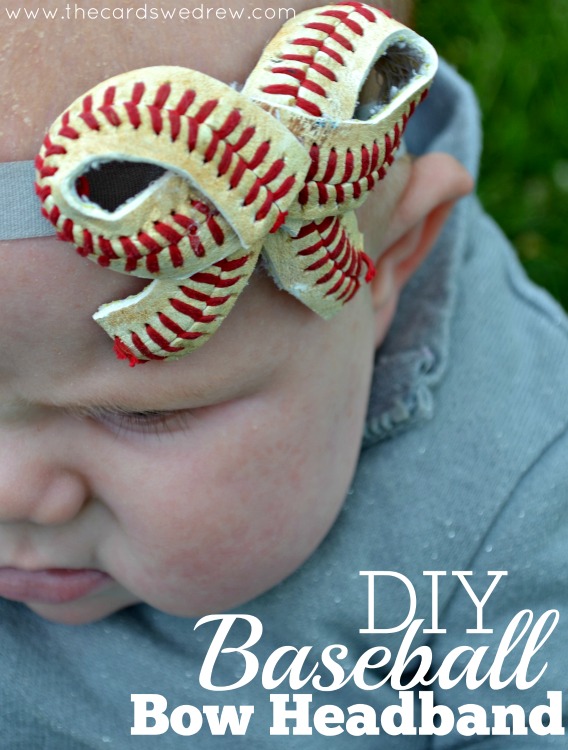 DIY Headband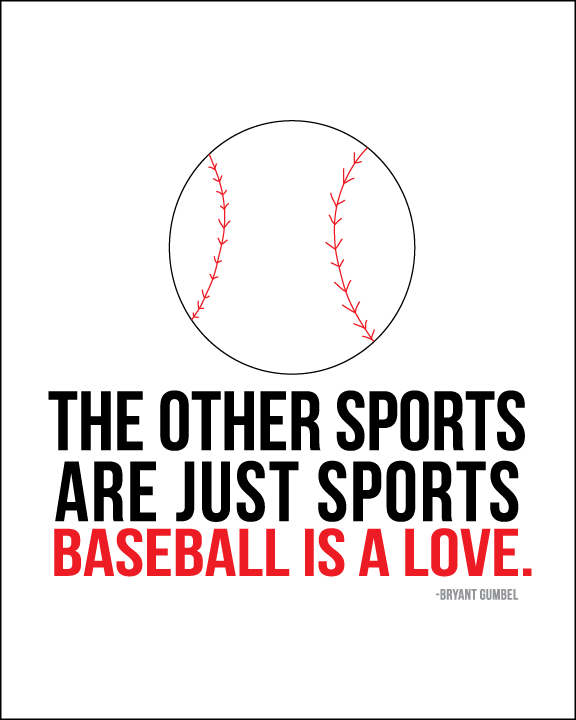 Printables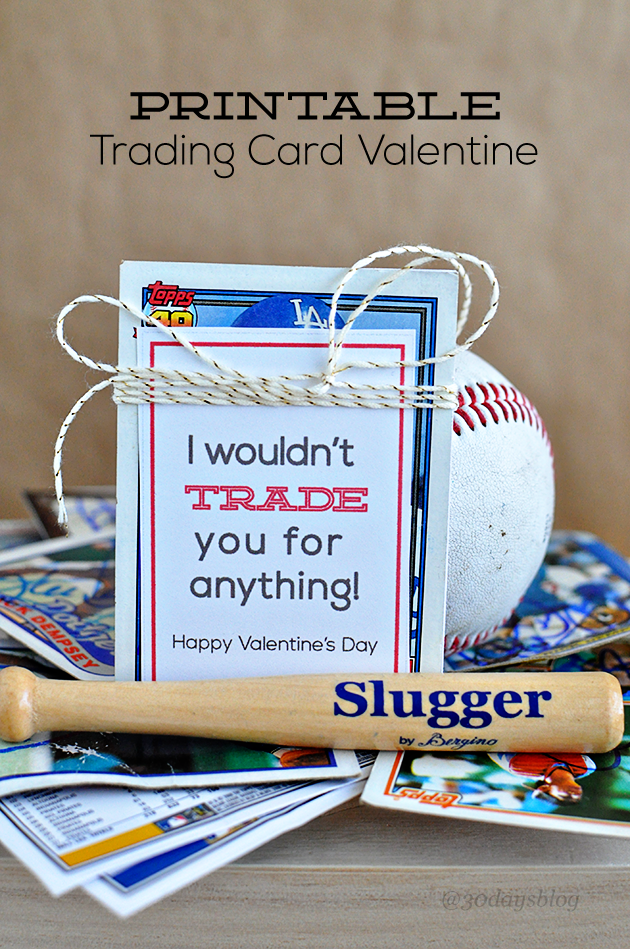 I wouldn't trade you!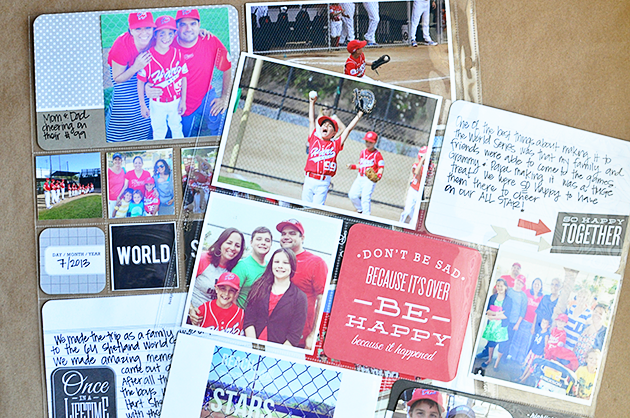 Project Life post about the PONY World Series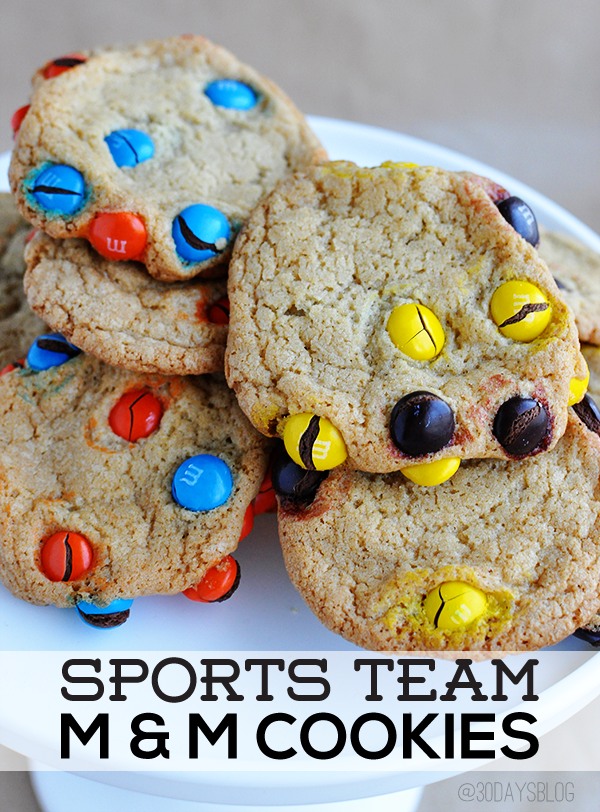 Sports Team Cookies (use your team colors with these)