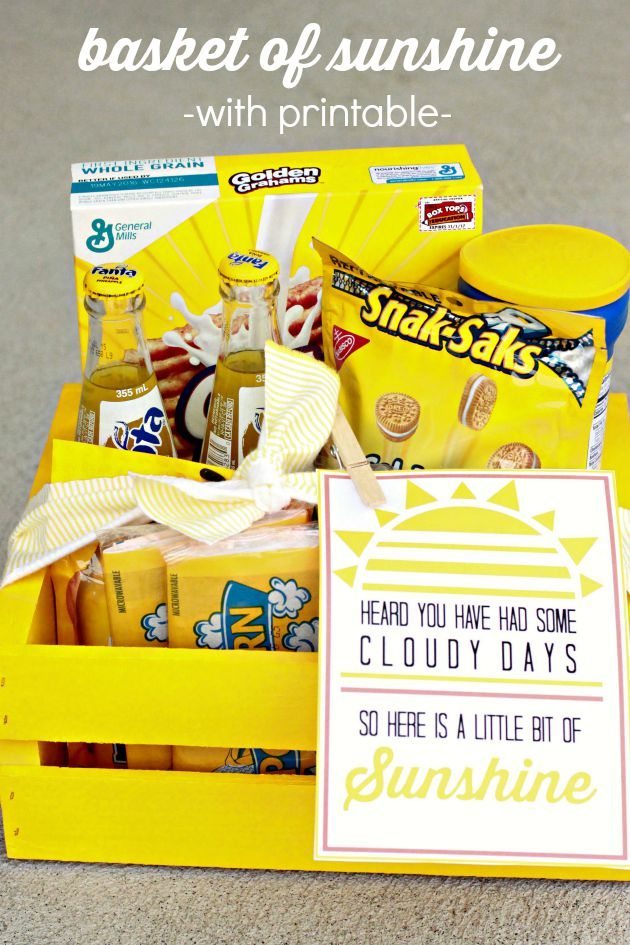 Do you know someone who could use a little bit of Sunshine? Well if you do, then you came to the right place. Since I have an obsession with gift baskets, it seemed imperative that all that sunshine I wanted to give away needed to be in basket form.
Putting together a basket of sunshine is really fun. After all, it involves some serious color coordinating. I do rather love buying things in all one color. I went to the store and perused for all the happy, yellow stuff. I picked out just enough to fit in a crate.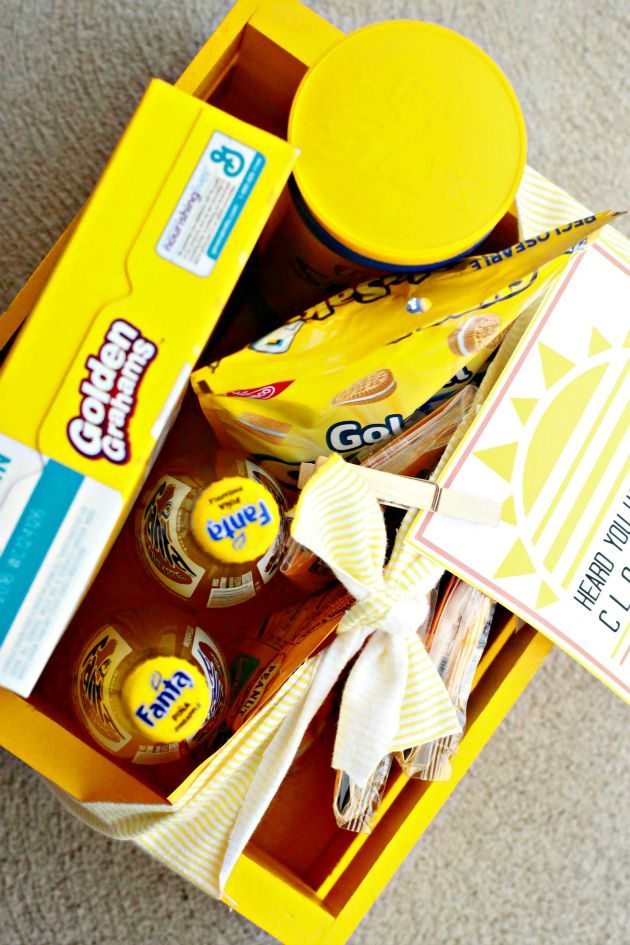 A crate spray-painted a very happy yellow I might add.
Have I gone overboard with the yellow yet? Is there such a thing? After you have all of your yellow, happy items,  all you need is a little note of sunshine to go along with the basket.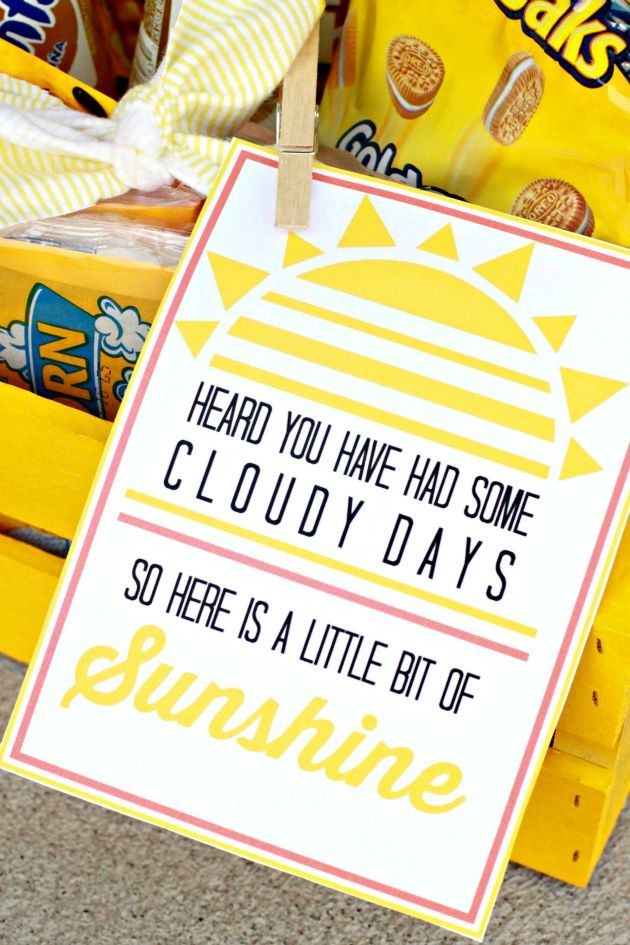 I went for a slight retro look with this tag. There of course is more yellow.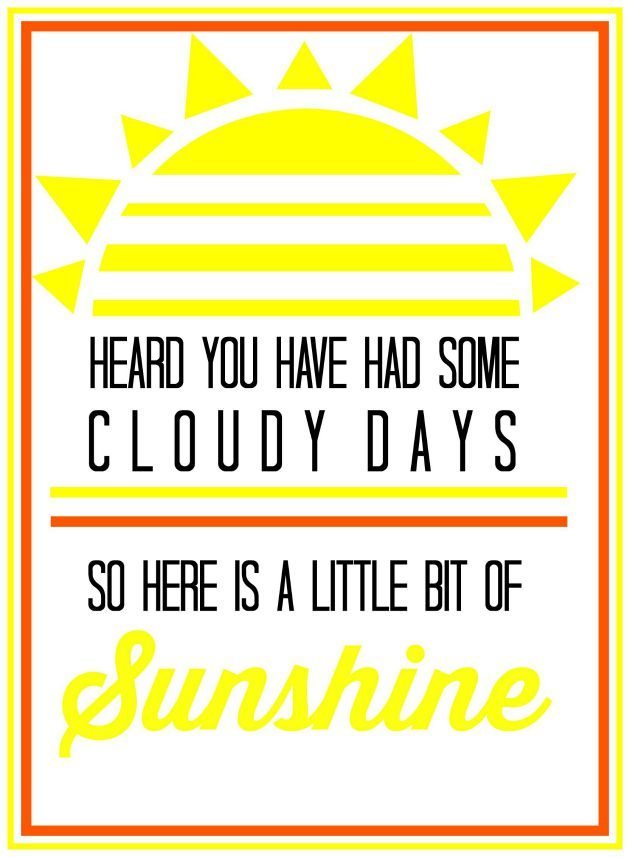 Download HERE
All that is left is to deliver the basket of sunshine. I find that everyone wants to be thought of once in awhile. They especially need it if they are having some rough and cloudy days. Go forth and brighten someones day.