Since we are spending most of our days at the pool or the beach right now I've transitioned my beauty routine to a lighter Summertime look.  To help you all achieve a relaxed, but beautiful make up look for the season I'm sharing my favorite Beauty Steals for just $10 or less.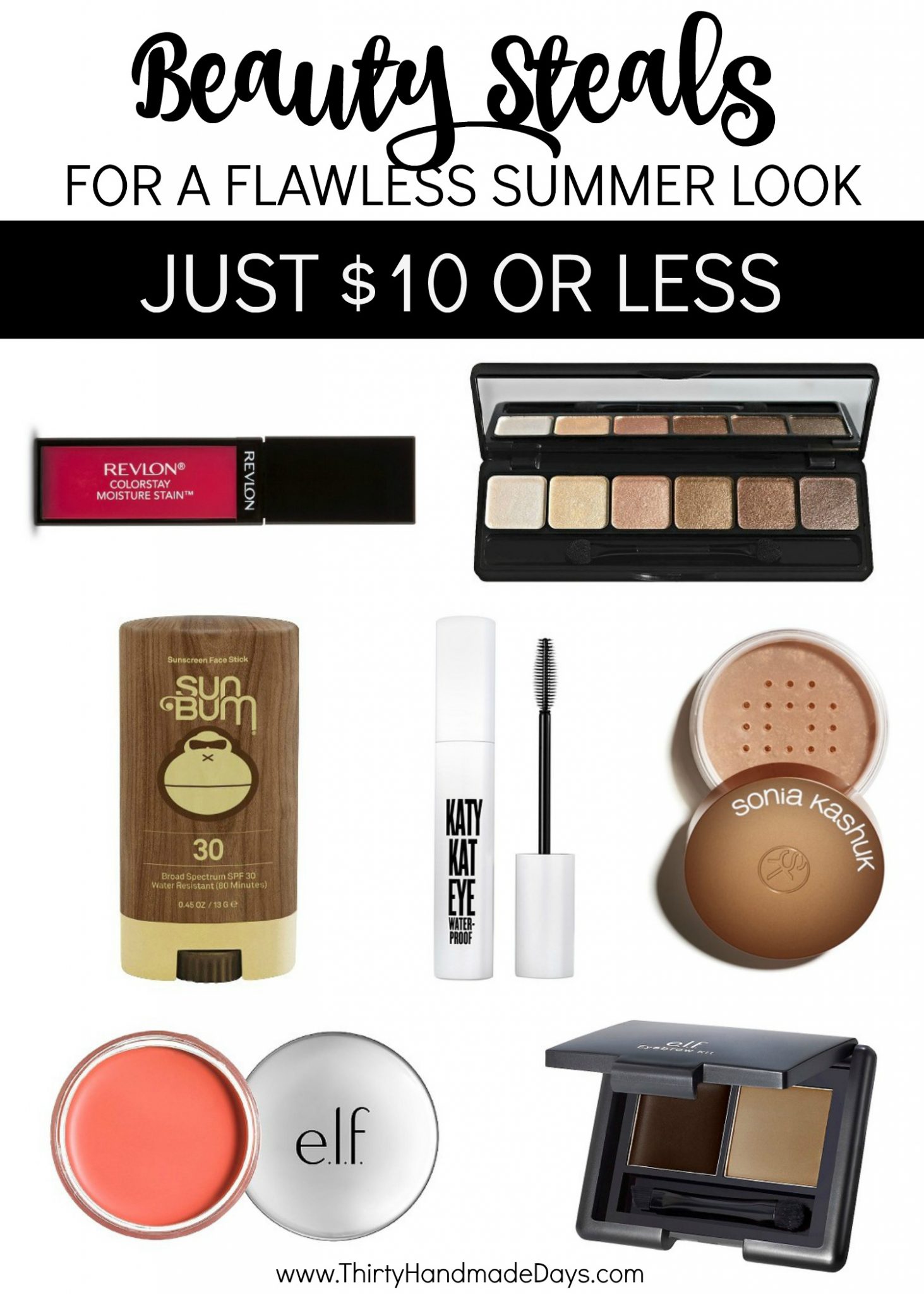 Hi everyone!  Hope you are already enjoying your Summer, I know we are.  I'm Summer from Elevate Everyday and I am excited to share about two of my favorite topics: make up & saving money.

Sun Bum SPF 30 Face Stick: I'm sure you hear it all the time, "Sunblock is a must", but who wants to put that goopy, greasy stuff on your face?  This stick is made for your face so it's like and absorbs quickly into your skin.  Sun Bum is just the best at protecting without harmful chemicals, plus it smells like the tropical vacation of your dreams.
Sonia Kashuk Shimmering Loose Mineral Bronzer:  Steer clear of foundation and pressed powder for the Summer.  With the heat and moisture of the beach or pool it's not going to be pretty dripping down your face.  Instead opt for a beautiful bronzer.  Dust a little of this mineral bronzer on your temples, cheeks and chin for a healthy glow that won't look caked on.
e.l.f. Beautifully Bare Blush:  This cream blush is great for when you are in a hurry or on the go.  Just dab a little on your cheek bones to add a little color to your face without a harsh defined line.  Bonus: you can use it as a lip stain or eye shadow if you are in a bind or short on space when you travel.
e.l.f. Prism Eyeshadow:  I am not normally a fan of shimmer shadows, unless of course in the case that you are going for a dewy skinned Summer look.  The shimmer looks amazing when the sunlight bounces off of it and a simple swipe of color is all you need.  No time to add multiple colors for dimension, no problem.  Just a little gold  on your lid goes a long way.
COVERGIRL Katy Kat Eye Mascara:  When you are visiting the beach  or taking a dip in the pool or suffering through humidity a great waterproof mascara is a must.  I obviously love everything Katy Perry does and this line of cosmetics from Covergirl is no exception.  Avoid those dreaded raccoon eyes and snag a tube of this mascara!
Revlon ColorStay Moisture Lip Stain:  Who has time to be constantly reapplying lip liner and lipstick?  With this Lip Stain from Revlon you can set it and forget it.  Apply once and then just keep your chapstick handy if you need a little moisture.  A stain give a natural tint to your lips that can't be matched with liner and lipstick, plus it lasts forever!
e.l.f. Studio Eyebrow Kit:  One of the hardest things about Summertime make up is figuring out how to keep your eyebrows in tact.  I usually fill mine in with shadow, but that doesn't work when my face is exposed to so much moisture as it is during this season.  The eyebrow wax adds color that won't simply wash or rub off in an instant.  It is water resistant since it's wax and will keep any unruly hairs in place.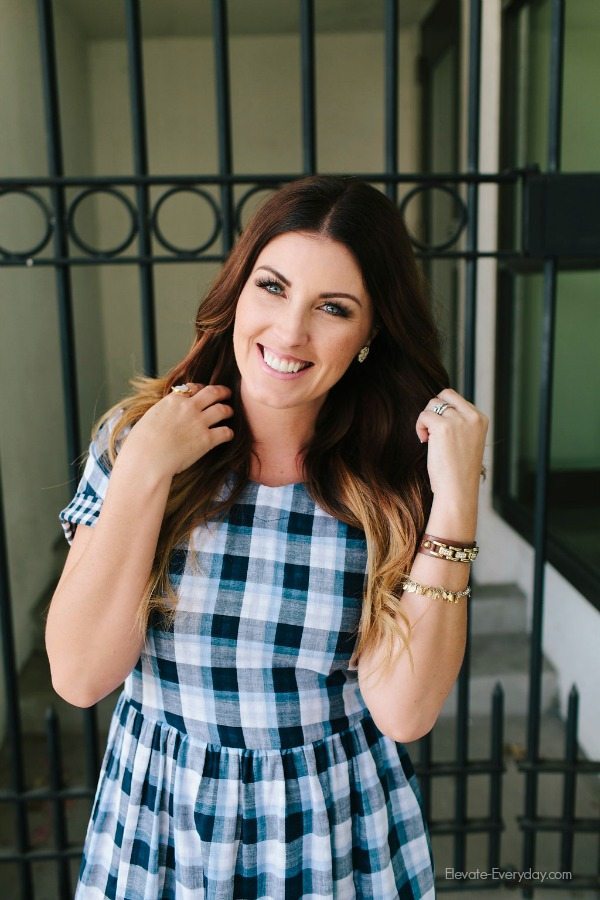 Hope you have enjoyed hearing about some of my very favorite beauty steals for this Summer.  Once you make the transition, you may never want to go back to your same old everyday look you've been doing through the seasons.  If you happen to be like me and washing your hair takes second place to getting your face on for the day then you will want to grab this recipe for Dry Shampoo.  It just takes 2 ingredients you probably already have in your pantry!