T minus 8 days. What the what? Have you made and delivered treats yet? Do you have something fun to make for dessert? I'm excited to share some of the best last minute Christmas treats! Yummmmmm….
As always, click on each link to be taken directly to each recipe.  Thanks!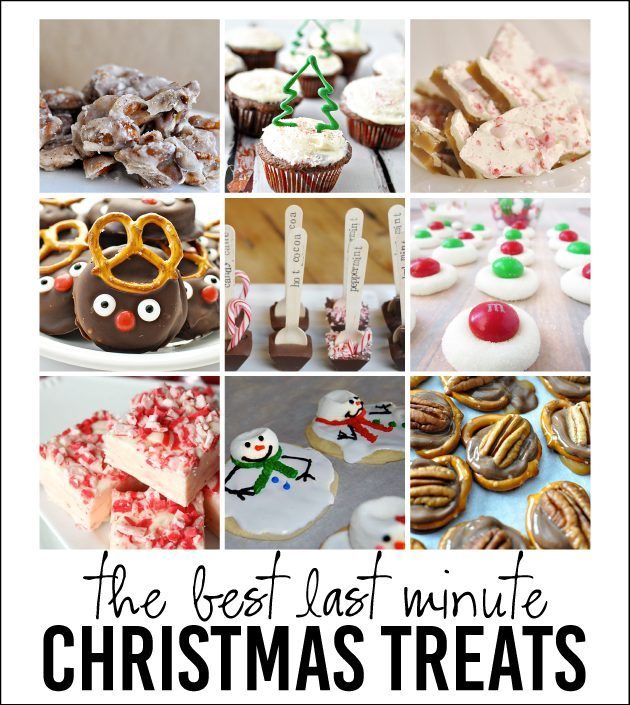 Sugar & Spice Nuts: Super easy to whip up and will make your house smell divine!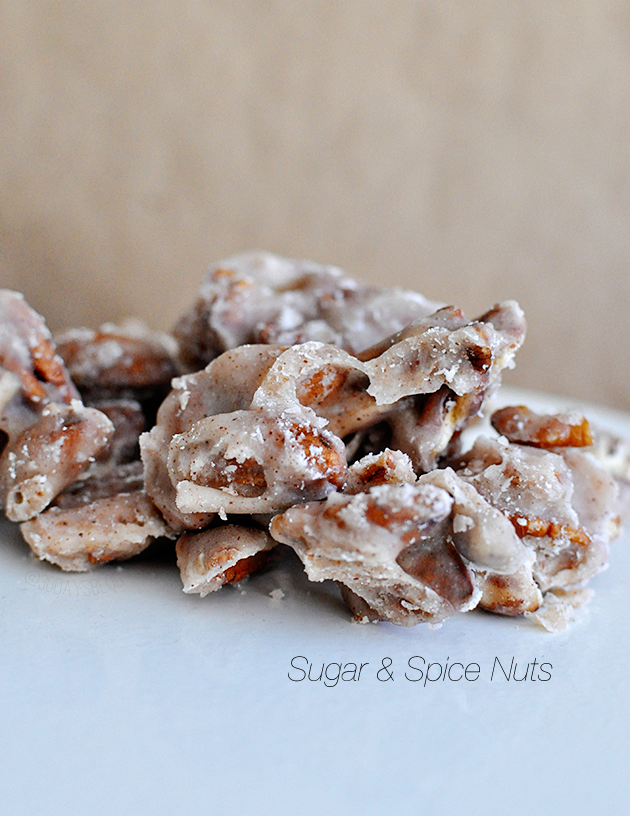 Hot Cocoa on a Stick : A fun little idea that's the perfect treat for neighbors, friends and family.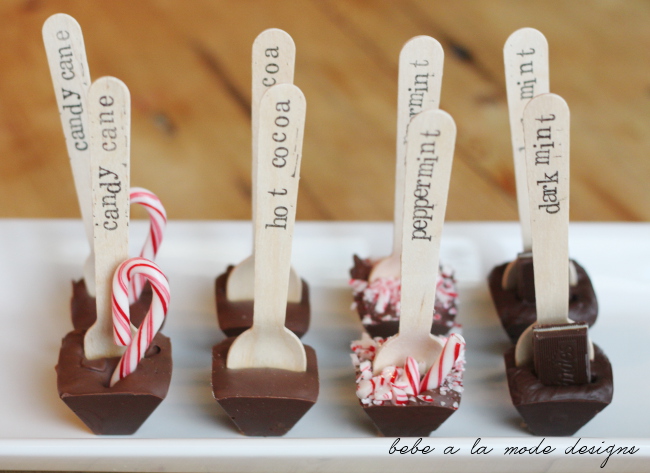 White Chocolate Peppermint Toffee: White chocolate and peppermint plus toffee = love!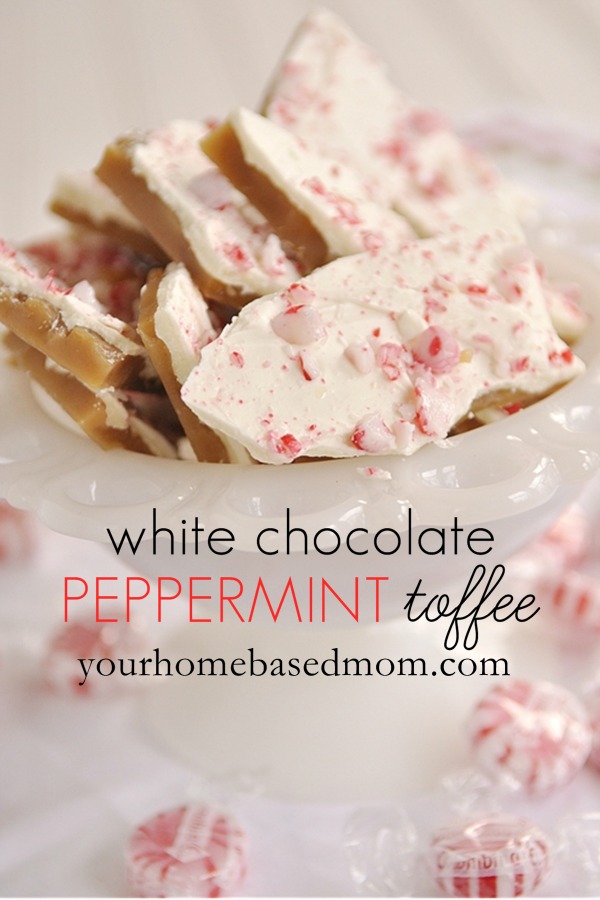 3 Ingredient Turtle Pretzels: Pretty much the easiest treat on the block.  Perfect crunch, salt, and sweet.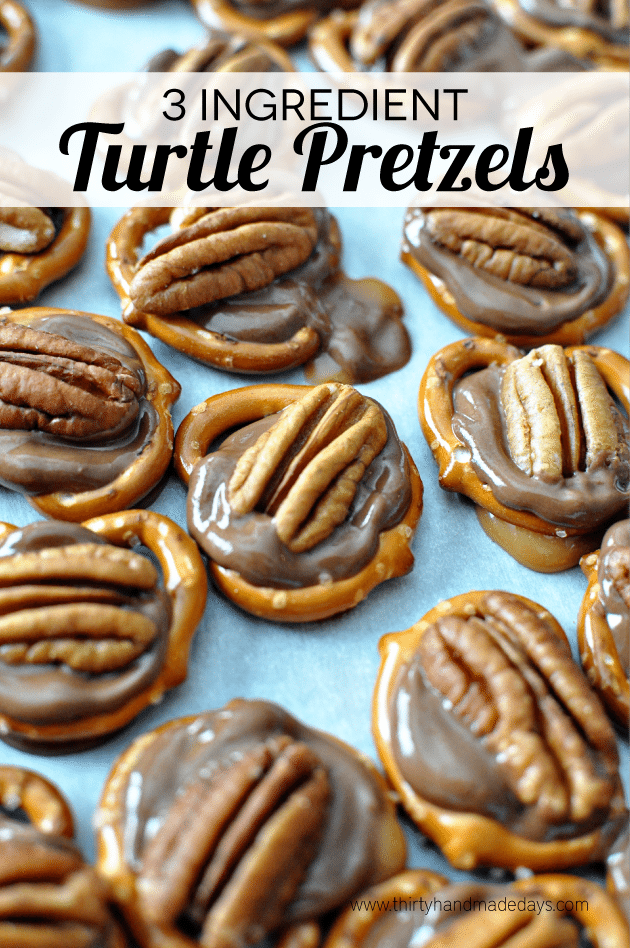 Reindeer Peanut Butter Ritz Cookies: Another simple treat that is divine and cute to boot.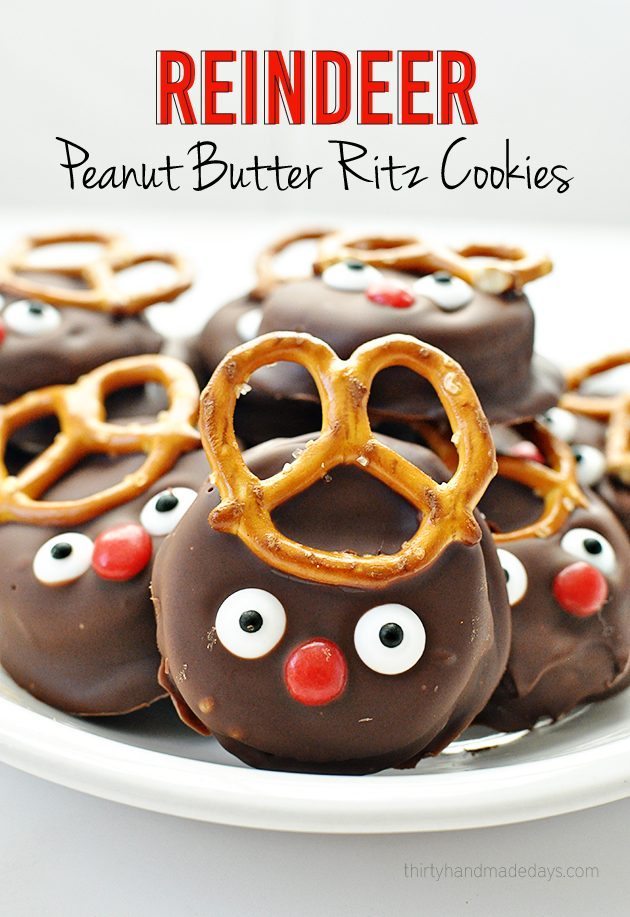 Truffle Cupcakes: You'll fall in love with the surprise in these cupcakes.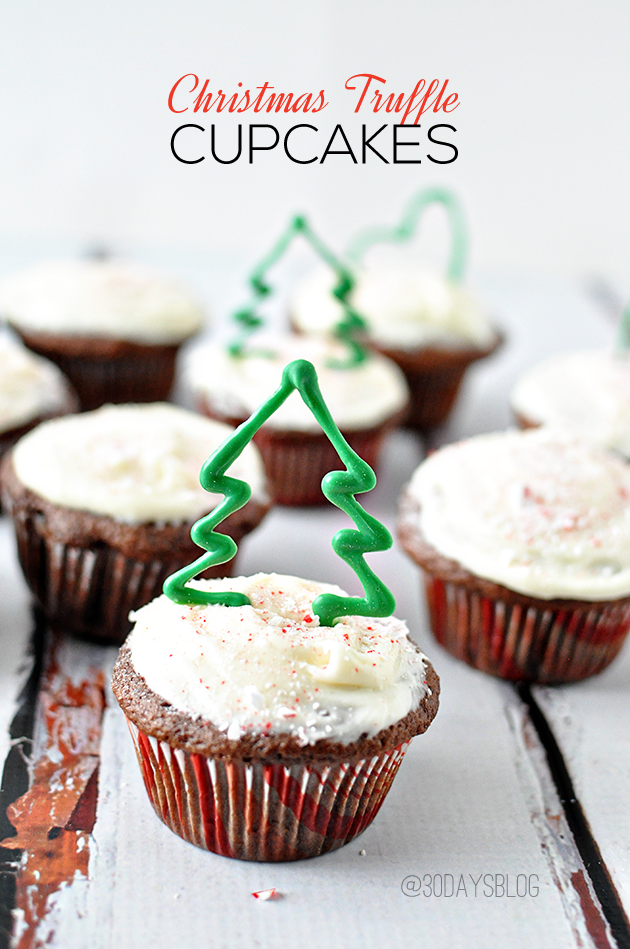 M & M Mints: Creamy, minty, m & m-y.  Fun colors too! For the win.
Reindeer Food: Too cute and delicious too!
Christmas Snack Mix: Snack mix with a colorful, Christmas twist.  Delicious!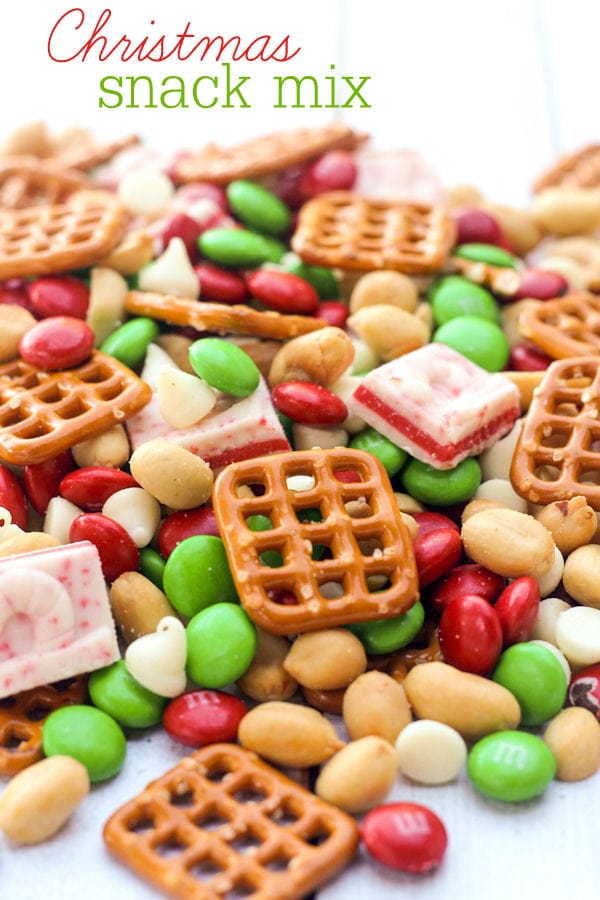 Peppermint Crunch Fudge: The layers of peppermint in this fudge are amazing!
Graham Cracker Crunch: Easy, beautiful and delicious.  The Christmas trifecta.
Reese's Fudge: Nothing goes together better than chocolate and peanut butter right?
Melted Snowman Cookies: Darling! These melted snowman cookies are way too cute!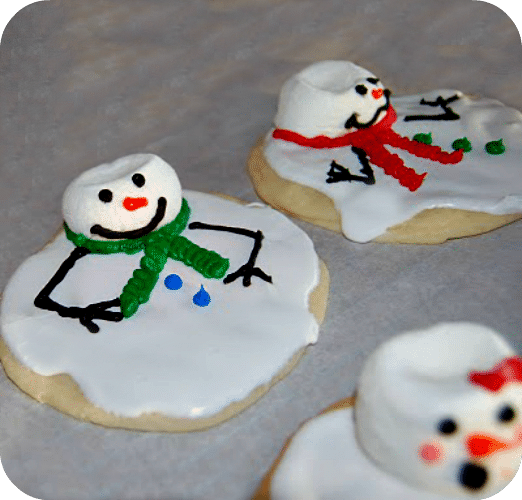 Christmas Meringue Cookies: Simple to make but have a huge wow factor.  Yay!