Several years ago I put together a gift for Josh for our anniversary – gifts on the hour.  I've heard from lots of people that they loved the idea and used it to celebrate birthdays as well.  I thought it was time for an accompanying printable.  This idea is simple but so much fun!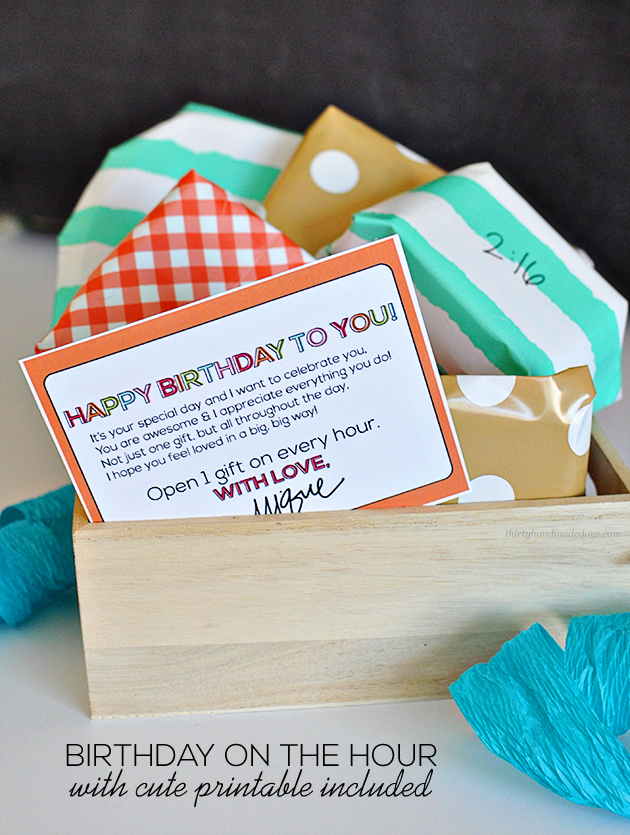 Gather presents to celebrate for every hour.  In the past I've done an assortment of gifts- things like sunflower seeds and playing cards to a more expensive watch.  You can spend as much or as little as you want.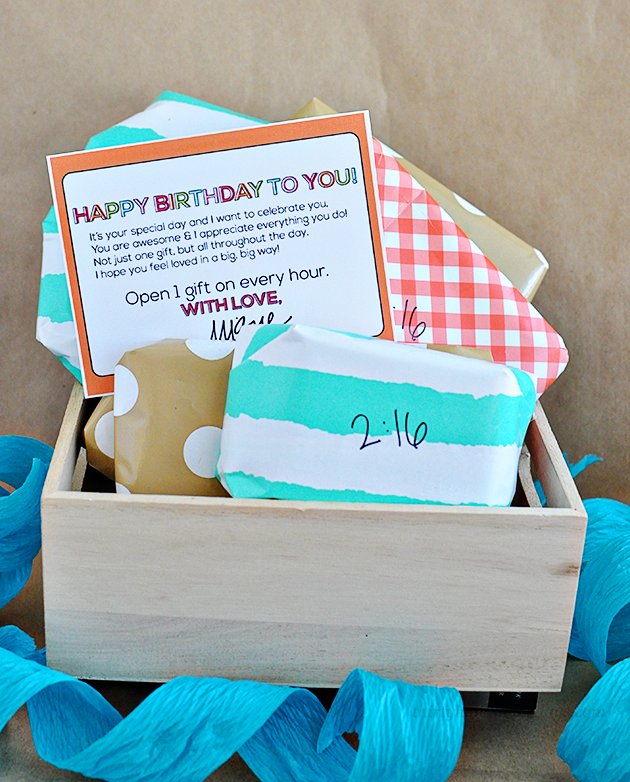 Print out the card below, gather the presents and wrap them.  Then use a sharpie (or create tags) to mark the time on them.  So if you're celebrating your husband's 40th birthday, you'd have him open up a present every hour on the 40- 8:40, 9:40, 10:40.  Obviously this only works up to 59 yrs (because there are only 60 mins).  I sent Josh to work with 8 presents for every 8th of the hour for our 8th anniversary.   Read more about his anniversary on the hour here.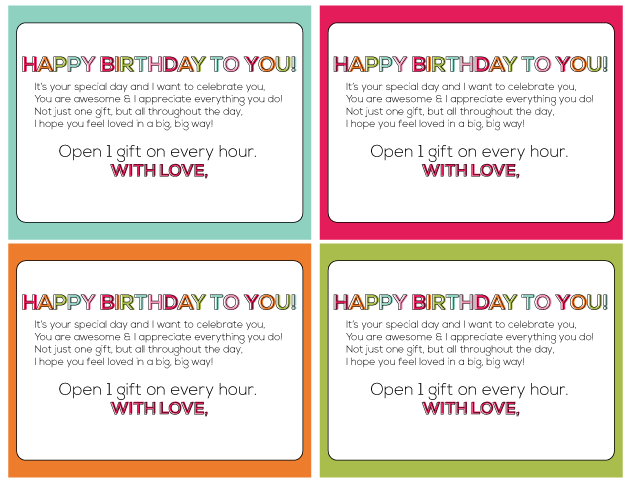 Download a sheet of birthday on the hour printables.  For personal use only.  Thanks!
Here are some other fun tags to use for birthdays: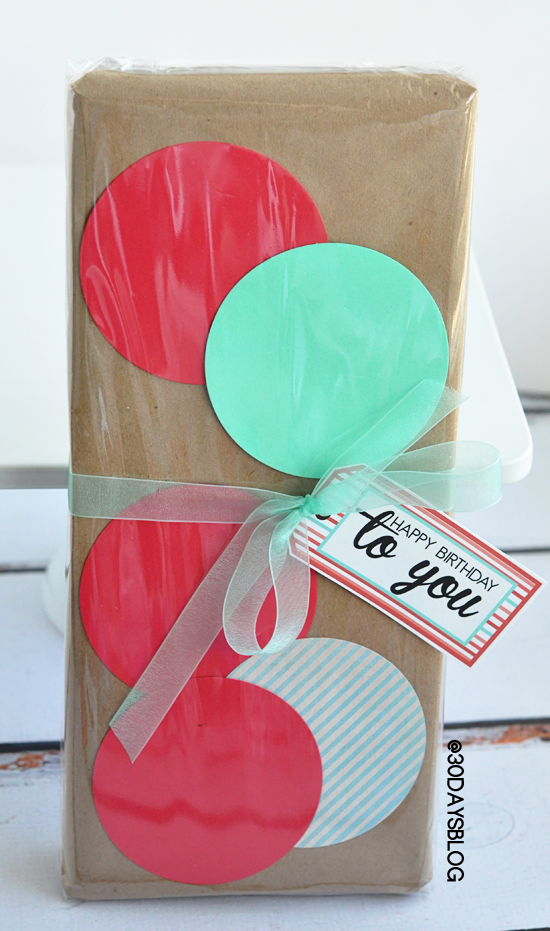 Birthday Tags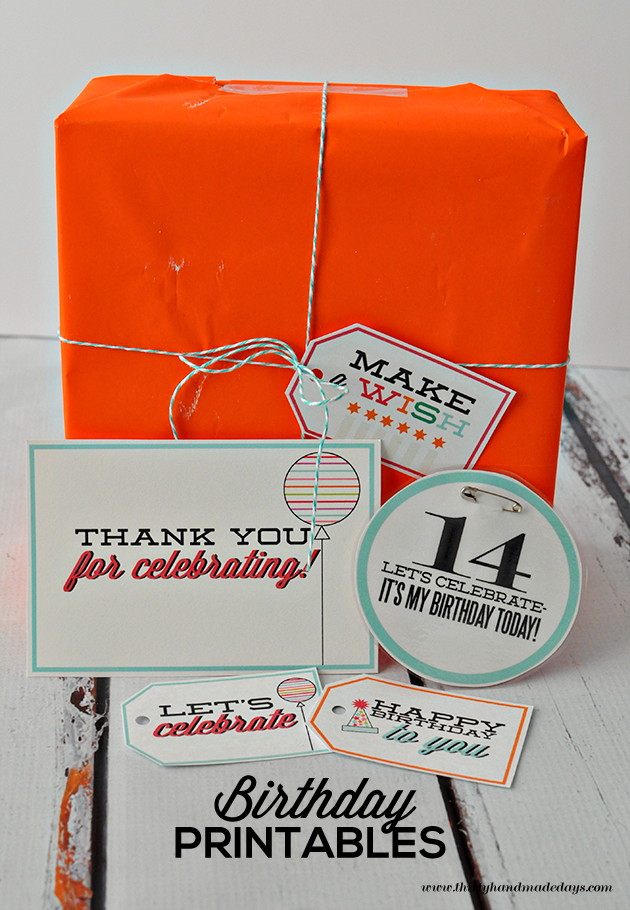 More birthday tags
And today I'm helping Amber from Crazy Little Projects celebrate her Big Birthday Bash.  Check out what she has going on all week!