I made it to Utah for SNAP! yesterday and am excited to get this party started.  All of the details for the past year are coming together over the next few days- crazy!  I wrote a guest post last year with a few blog tips– I thought it appropriate to share today. 
I started 30days in 2007 when my family blog was getting cluttered with creative projects and links.  At the time, creative blogs were just starting to really pop up.  I loved having a place to put ideas that I could use in the future.  My blog really started to change when I got the courage to ask a company if they would be willing to do a giveaway.  I was blown away when they said yes.  Soon I was doing giveaways at least once a week. Doing the giveaways in the beginning gave me a huge confidence boost (What? They will give away something for free to my little ol' blog?) This is where I learned one of my go to rules- It never hurts to ask.  The worst they can say is NO.
Last year there was a pretty distinct shift in my blog from being a link up blog (sharing other peoples projects) to focusing on my own projects.  Today 30days is a compilation of all kinds of creative stuff.  Over the past few months I feel like I've shared a ton of printables– which is where my true love is.  I thoroughly enjoy playing on Photoshop and could all day long if I didn't have laundry waiting or kids to play with. 
Around the same time I discovered social media: Facebook, Twitter, Stumble Upon and now Google+. Oh and who can forget Pinterest?   That gave my blog a big boost as well.  I know not everyone understands why I want to tell people on Twitter that I ate french toast for breakfast or why I link up ideas on my Facebook page.  That's ok.  Each person has to figure out where they want to put their time.  For me, social media opened new doors and ways to connect that were not even on my radar before.
One thing to consider if you are just starting out: think hard about your name.  My blog name doesn't really make sense these days but there's no going back now.  Once you decide on a name make it consistent.  Have your Facebook page be the same, your Twitter handle, everything you do in the blogging world be the same.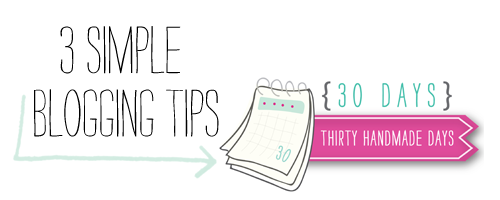 Three things that can have a direct impact on your blog-
*Surround yourself with good people:  This is my favorite thing about blogging.  I adore my friends that I've met online.  It's hard to describe to friends that aren't really in "this world" but I have made some incredible friendships across the country.  One of my first blogging friends sent me flowers when my father in law passed away.  That meant everything to me.  
I've met friends by commenting on their blog (or them commenting on mine), at conferences, following on Twitter, being introduced by other friends, etc.  There is a whole world out there waiting to cheer you on.  Promise.  Just start connecting.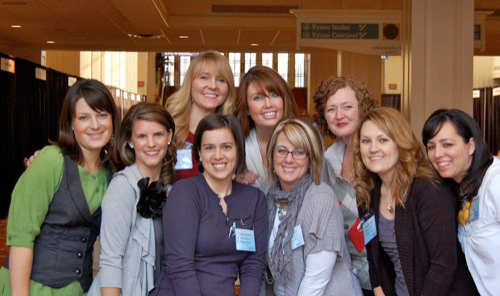 *Have confidence.  This is one I have to work hard at.  Some days it comes easy, other days it DOES NOT.  But ya know what, I know people that have gotten amazing opportunities simply because they were confident in themselves and weren't afraid to ask.  Although some companies, brands or even other bloggers really do care a lot about statistics and numbers, there are just as many who will give anyone a chance that presents themselves well. 
*Opportunities come from hard work.   I think there is a blogging myth that most bloggers make money, get tons of free stuff and just type on the computer and hit publish to do so.  Not.the.case.  There are hours and hours and hours and still more hours being spent behind the scenes to run a blog.  BUT because I have put work into it and have surrounded myself with people I love that cheer me on, I have been given some fun opportunities.  I don't think the Queen Bee Market would have ever happened if not for 30days (and Allora Handmade ;)).   So be prepared to work.  If you don't want to devote hours into a blog, that's your call.  But I know none of my friends that have started a blog and poof the next day they had 5,000 followers. Like anything else in life, the more you put in the more you get out of it.
If you are coming to SNAP! I'd love to meet you this weekend! Make sure to come to the Queen Bee Market (open to the public, not just SNAP! attendees):
Thanksgiving Point Show Barn
Friday 7-9pm
Saturday 9am-3pm
We'll be having giveaways throughout the weekend so spread the word!!