Heeeeeelllllo everyone! 
I love being the beauty contributor here at Thirty Handmade Days, it is so fun to add a few tips and tutorials to help women feel fabulous in very easy, realistic ways. Someone must have noticed because recently I was put up for a campaign to be Proctor & Gamble's beauty and style expert! It's a contest that ends later today, so if you'd like to check out my video (& vote if you like it!!) I would be forever grateful!
But for today, I am back with another hair style for you!  Lately I have been working on post for my blog called 'The Art of the Ponytail' (or something like that) which is going to showcase a number of cute ponytails with tutorials.  Because we all rock ponytails, we might as well make them as cute as possible!  So today I have a sneak peak of one of those looks for you!
I was in a photo shoot about a year ago that was featured on Style Me Pretty and the hairstylst was amazing.  She did this funky, boho-ish pony and I loved it.  It was perfect for the shoot but also can be perfect for everyday.  It's a way to feel cute and still have your hair off your neck!
Boho Chich Ponytail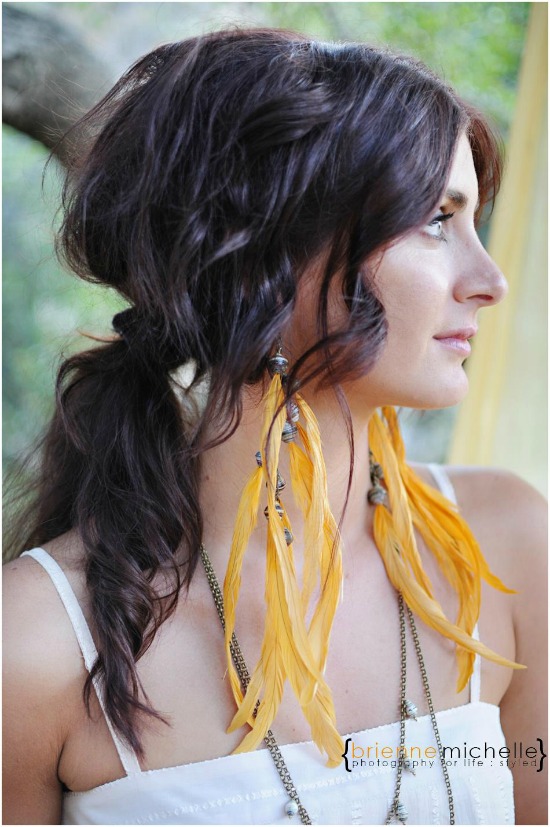 This is the professional picture taken by Brienne Michelle Photography.  Talented lady! 
Here is my tutorial on how to create this look at home. It's pretty effortless with results that look like you spent more time than you did!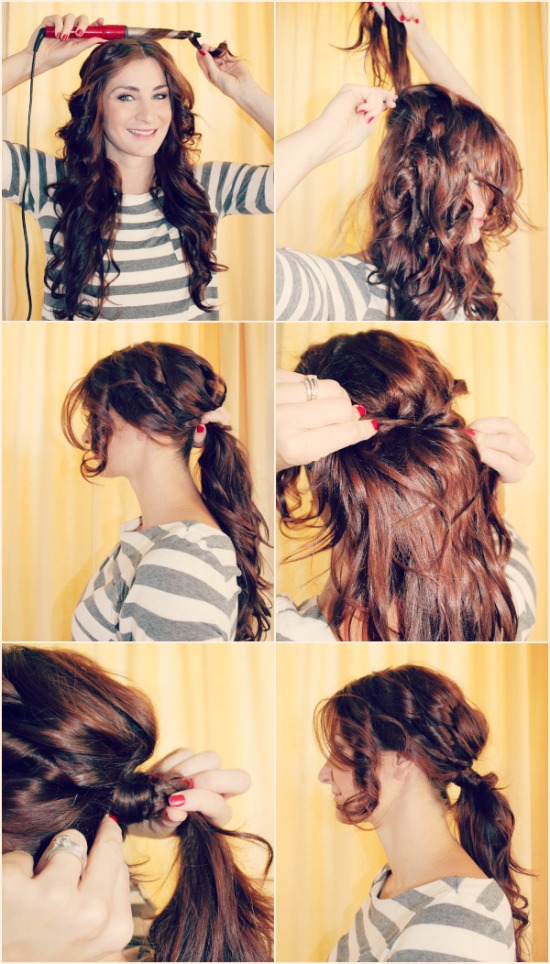 Start with semi-curly hair.  Add curls away from your face with a one inch curling iron by wrapping it around the curling iron, like show in the picture
Then tease the hair from the top middle to the bottom where the pony tail with go.  
Pull the hair into a pony tail, not tight, and create the shape you would like when you do it. 
Secure with a ponytail holder and pull tight by pulling the hair.
Take a piece of hair from the bottom and wrap it around the pony tail holder so it can't be seen.  Secure with a bobby pin.
Tease the rest of the pony tail if you want, if not, you're done!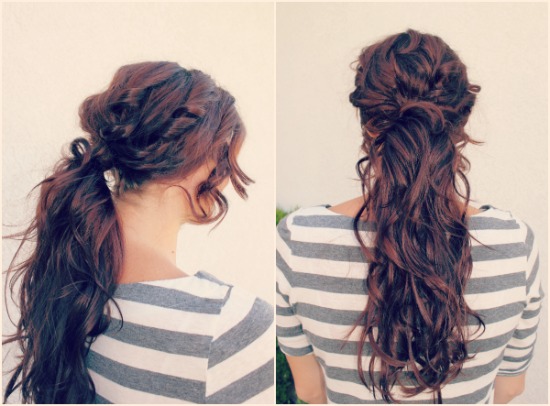 As you can see, I have pretty long hair, and it was really just kinda messy before I did this ponytail.  This look makes the mess look like it was supposed to be there, and that's always a good thing!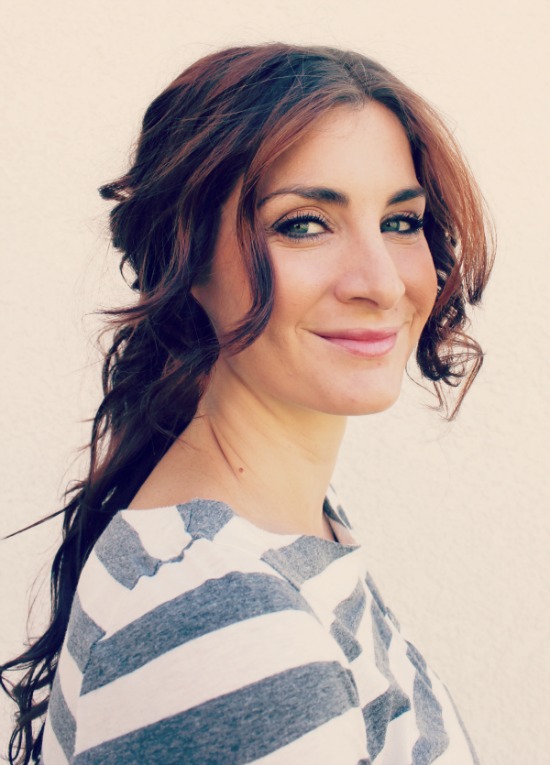 This is the final look! What do you think of the boho chic ponytail?  Would you try this one on your own?
Have a great rest of the week!