Remember how last week I shared my homemade peppermint oreos? As I was cleaning up, a simple idea came to me….follow me here…..
My kids are in love with hot chocolate these days. If you follow me on Twitter, you saw my tweet a week or so ago:
My kids have been begging for it every day since. And I get rock star mom status- it's a no brainer.
So I took the left over candy canes and an empty spice jar.
I soaked the spice jar to clean it and take the label off.
Printed a new label. And voila: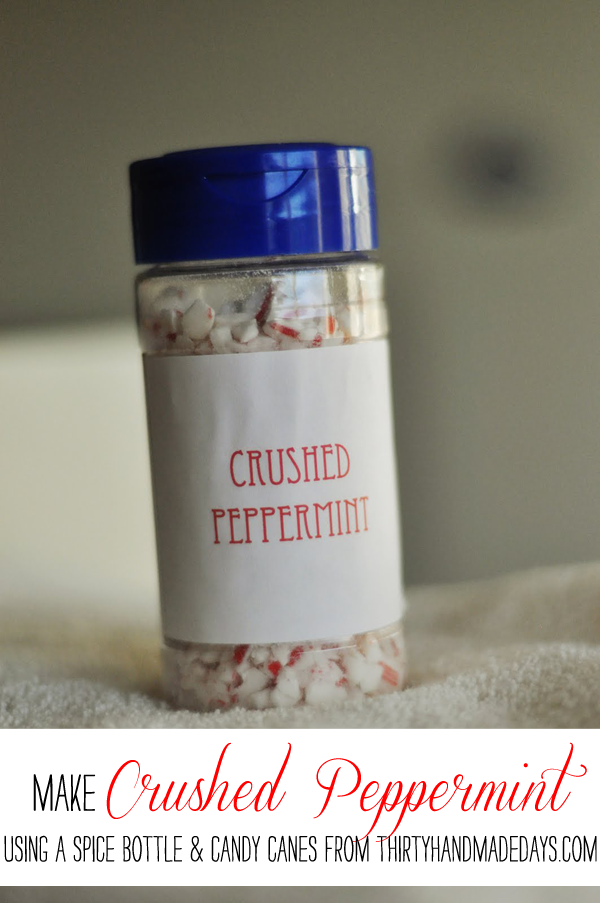 Crushed "peppermint" or candy canes
I have it on hand for all of my kids hot chocolate drinks, ready to go.
I also think it'd be the perfect addition to the homemade hot cocoa mix.