With Easter right around the corner, I have a few last minute gift ideas to share.   There's been a lot of delicious desserts around here lately and I figured it was time to bring on the savory.  This "bunny food" is easy to put together and the tags complete it.    Take a look at my bunny project and then see what nine of my blog friends did with the same theme below.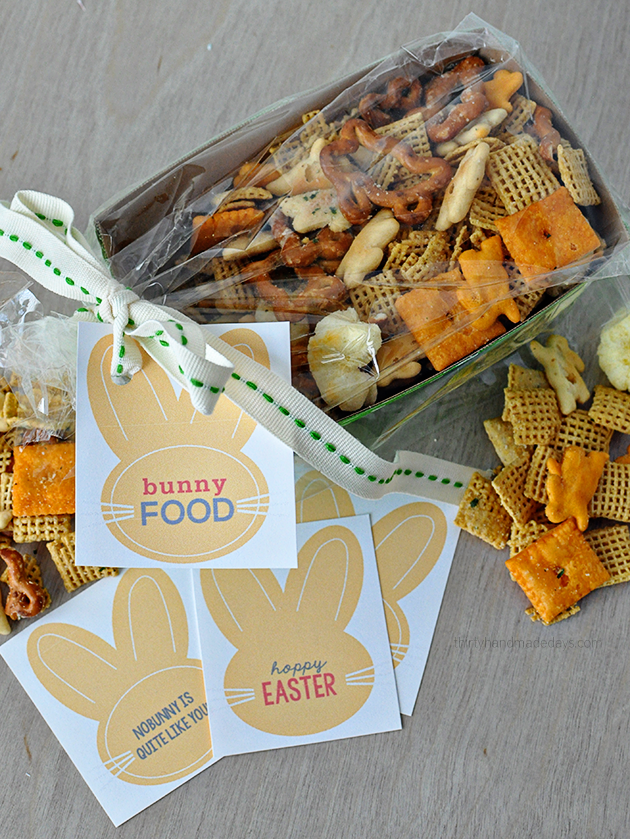 I grabbed the basics at Target (because I'm there 5 times a week, ahem).  They have seasonal bunny pretzels because of Easter and always have Annie's Homegrown bunny crackers in a couple of flavors in stock.   I also picked up some cute spring-y bread wrappers and used those to fill with the snack.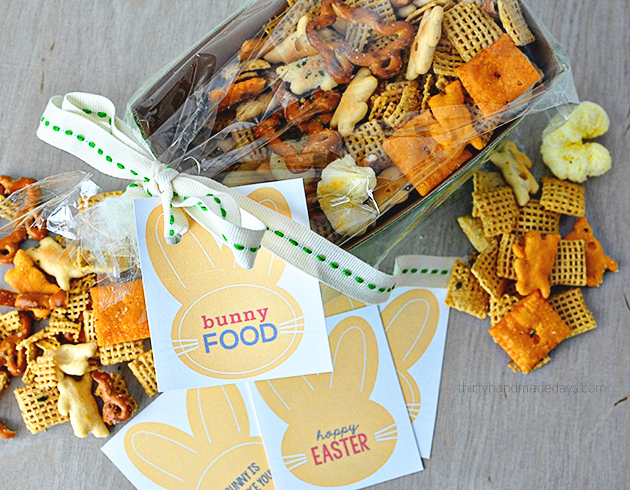 It takes under a minute to rip open boxes and bags to combine this mix.  And yum! The perfect after school snack or treat to munch on anytime.
Bunny Food
Ingredients
3 c. Corn or Wheat cereal
3 c. bunny pretzels
3 c. Cheddar Bunnies
1 c. Cheese Crackers
1 c. Pirate's Booty
Nuts can be added to mix as well.
Instructions
Mix ingredients in a bowl. Enjoy!
Notes
You can punch up the flavors by adding ¼ cup melted butter
and 1 package Hidden Valley Ranch Dressing. Toss over mix and stir.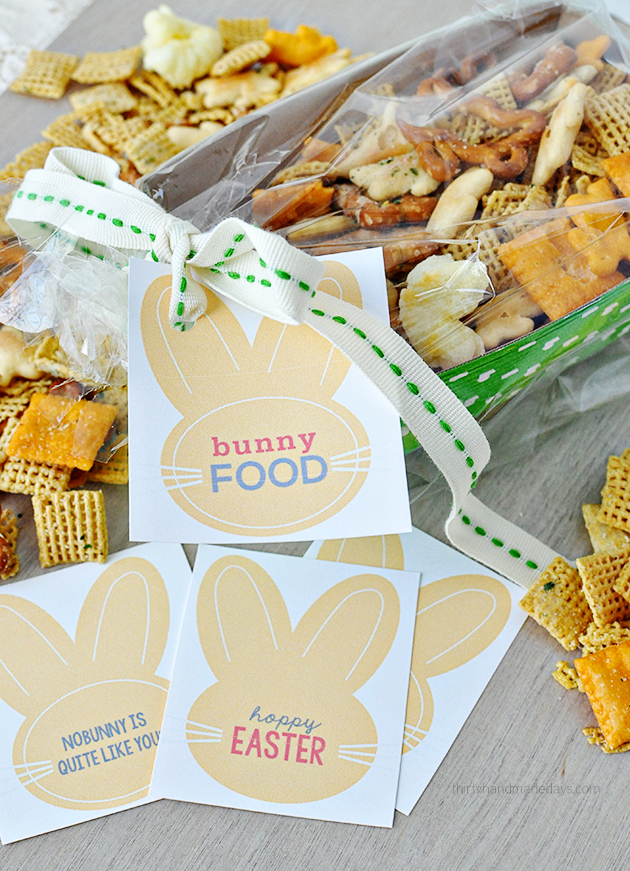 I have a big stash of cardstock and cellophane bags because of all of the printables I make.  So I decided a few versions of bunny tags, printed them out and attached them with a cute ribbon.  Ta-da! A cute, savory Easter treat for family and friends.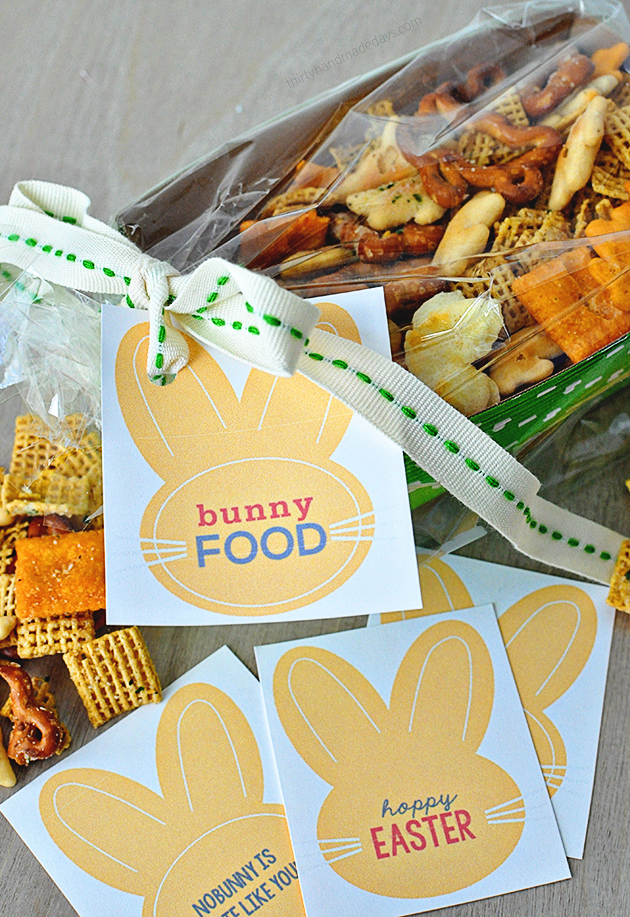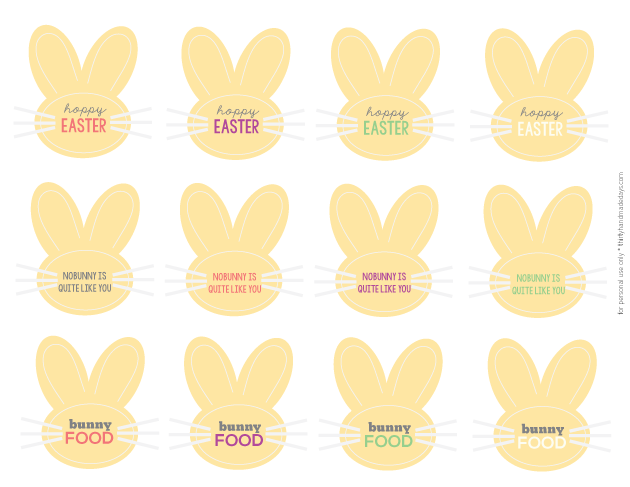 Download and print a sheet of Bunny Tags.  For personal use only.  Thanks!
Ok, get your pin fingers ready and take a looksie at these 10 bunny themed projects:
Aren't they so cute?