Please tell me I'm not the only mom with more than one empty baby book taunting me from the closet. In the classic motherhood cliche, I created a robust baby book for my oldest – chronicling every time he smiled, moved or pooped.
But #2 and #3?
The pictures I've taken are somewhere on my computer. The words they've said are (hopefully) tucked away in my head somewhere. And I don't even notice when kids poop anymore. (I wait for my husband to notice.)
I don't want to forget that my kids spent all day yesterday trying to teach the dog how to moo because I wouldn't let them get a cow. Or that my oldest just started riding his bike without training wheels. Or that the baby climbs on the table every chance he gets.
Luckily, there's an easy way for us to remember all of these amazing things in life – without digging those empty baby books out of the closet.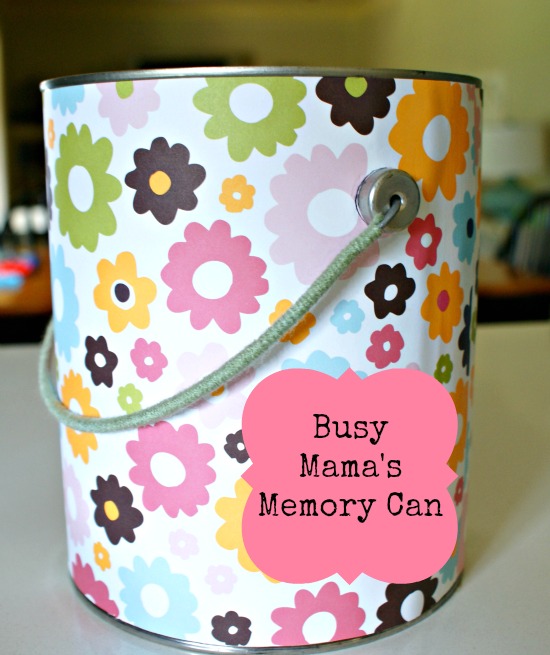 Introducing, the Busy Mama's Memory Can
Anytime your kids do something that you want to remember, take a piece of scrap paper, jot it down, date it, and toss it in the can. No more mommy guilt for not documenting things in a baby book. No more forgetting the magical moments of childhood… like this one: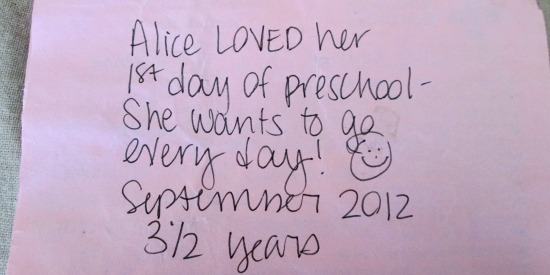 And they're very easy to make!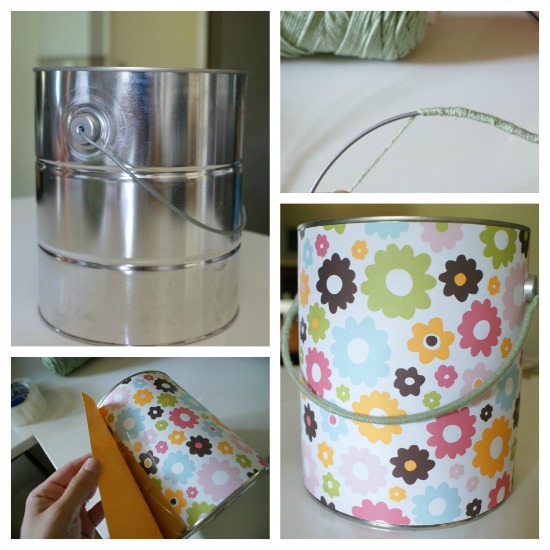 You can purchase new, never-been-used paint cans at your local paint store for less than $3 each. Wrap the outside in scrapbook paper (it takes two sheets), wrap the handle with yarn – and you're finished! (Here are more detailed instructions on how to decorate the can.)
Make one for yourself – and then make one for the other busy mama's in your life!
Here's a printable to include with your gift: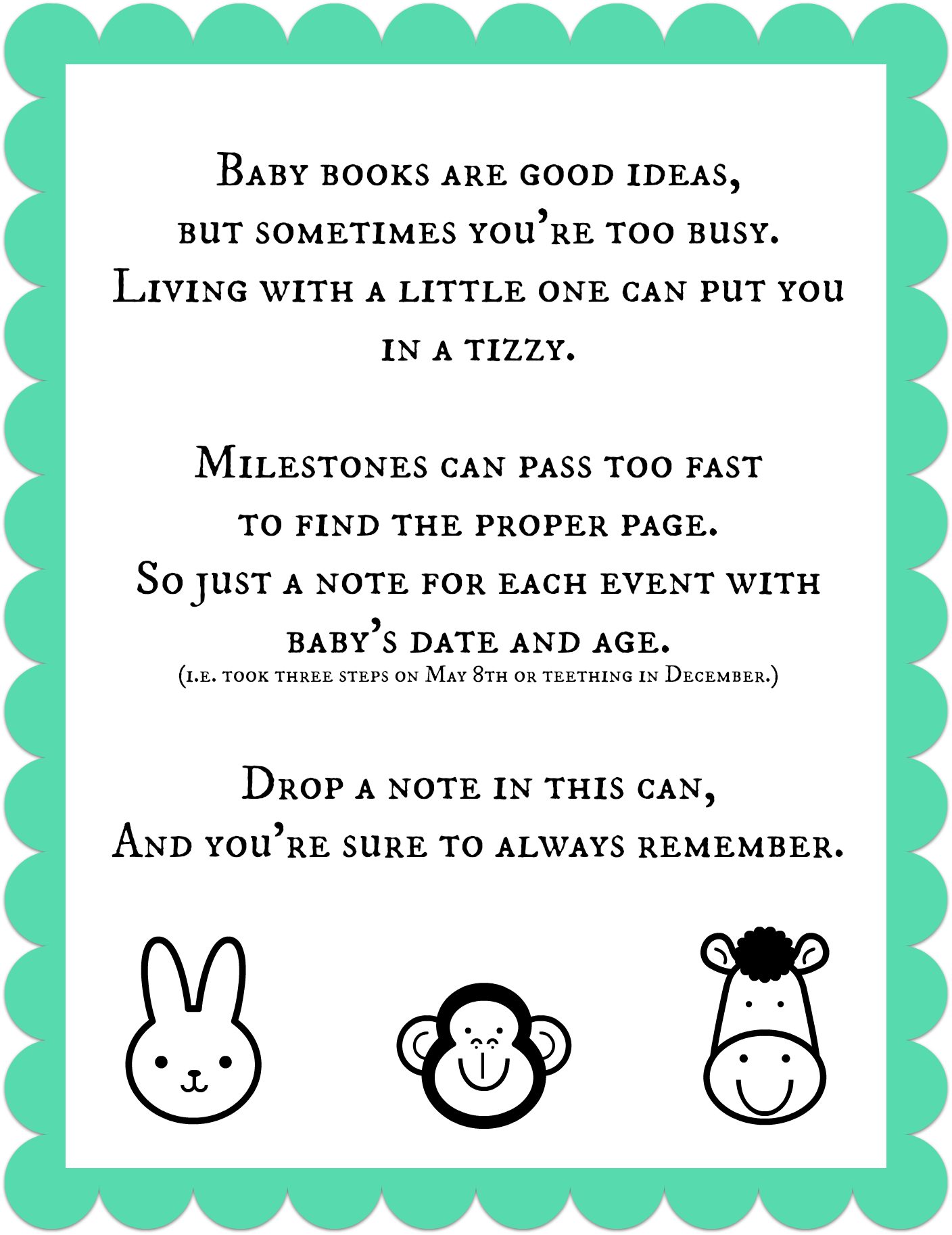 Never forget things like this again!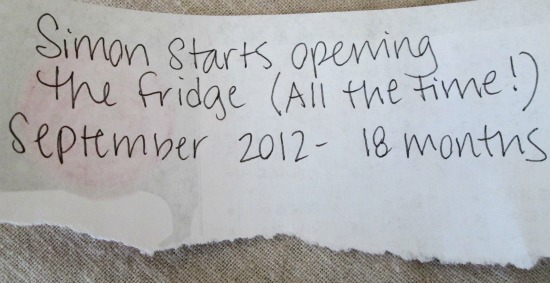 How do you keep up with your kids' memories?