With a handful of ingredients and under ten minutes you get these amazing Candy Popcorn Treats with Rolos.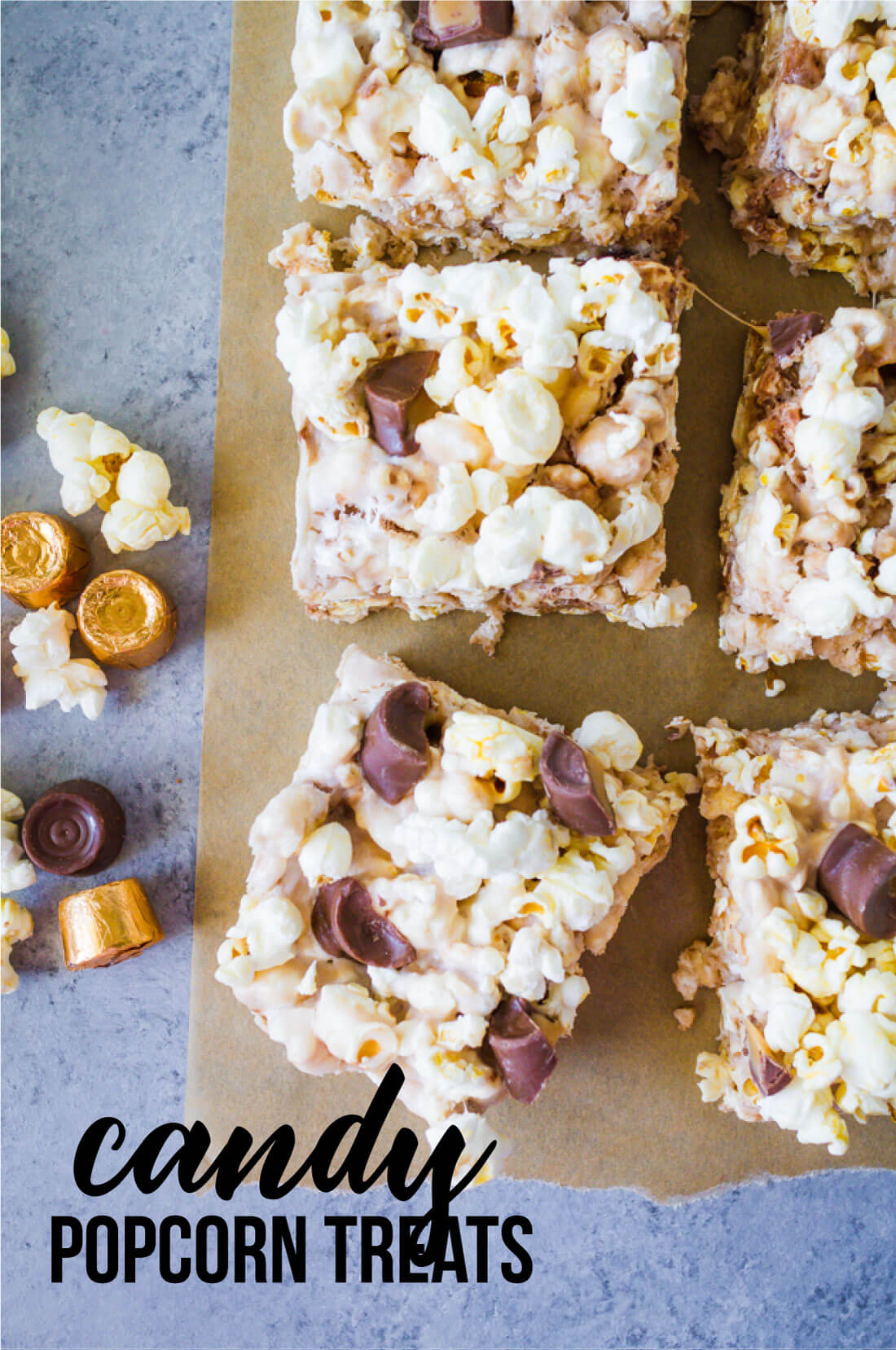 Spending time cooking with my kids is a win/win.   They not only learn about basics in cooking and baking but they have to use math, reading and more.  Drew and I recently made this treat for after school and they turned out delicious! Oh so melty, gooey and full of candy goodness.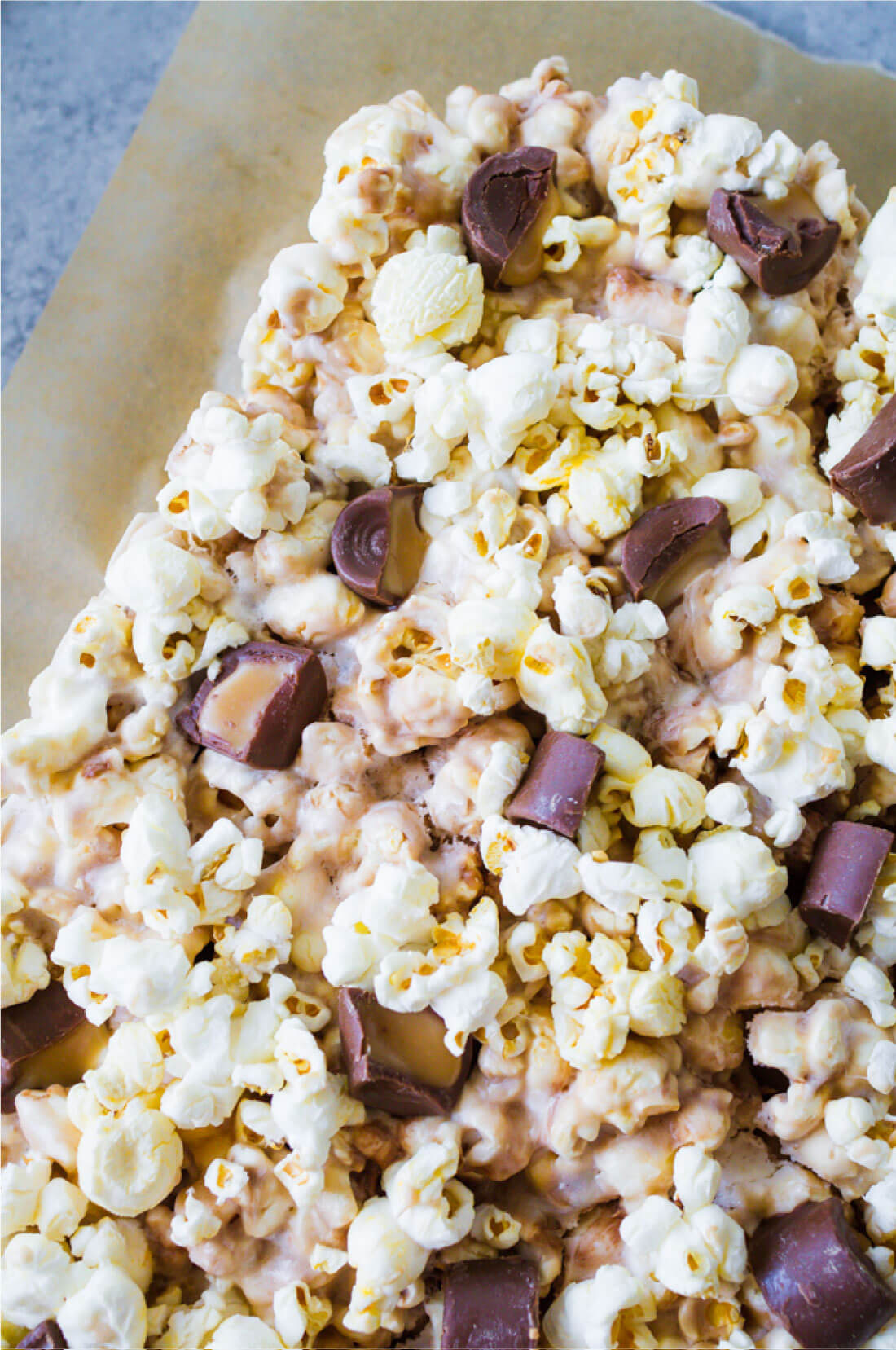 You could make these treats with a variety of add-ins.  So if you don't like Rolos… no big deal, just switch them out for something else.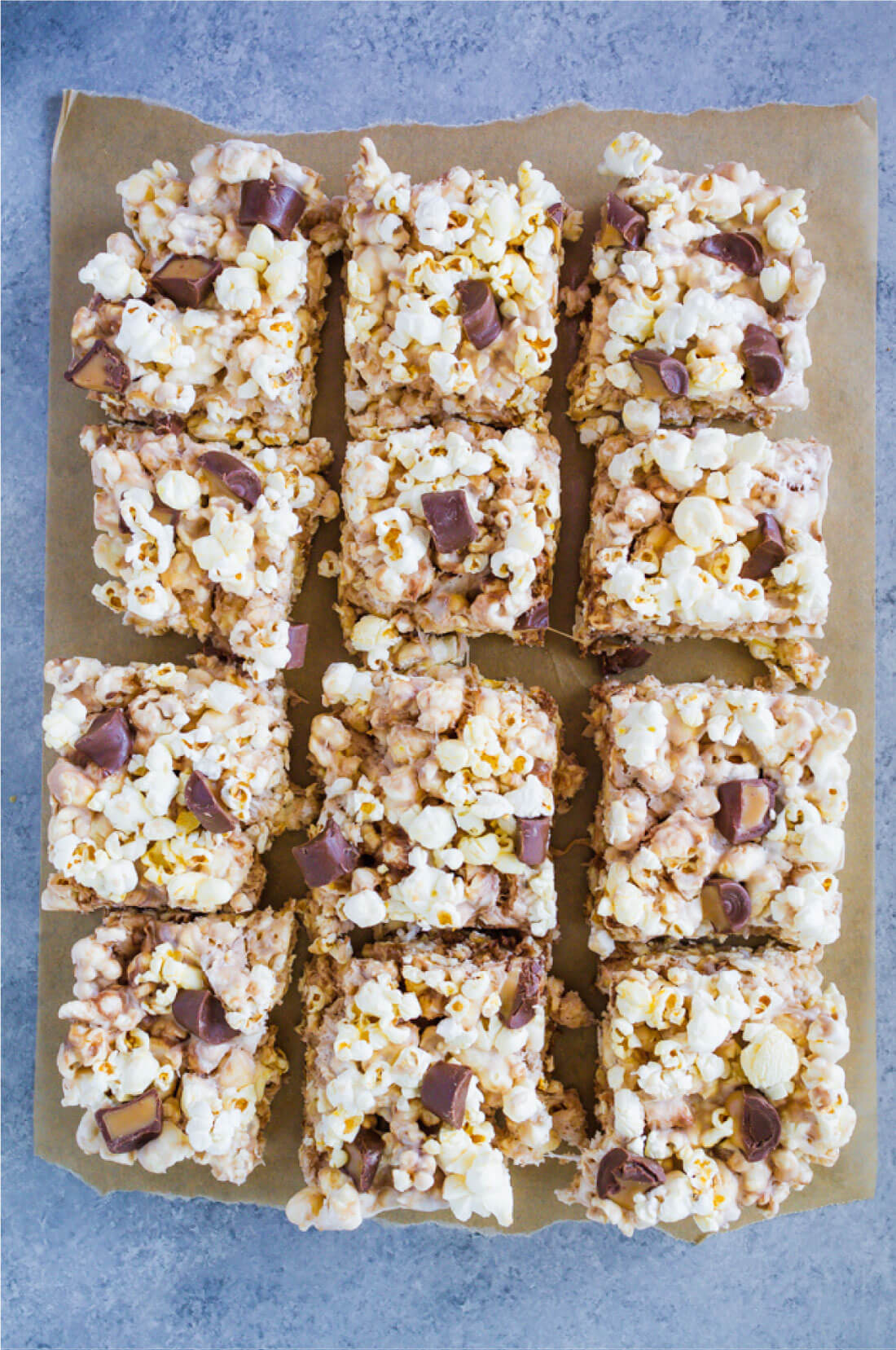 If you love Oreos, crush them up and add them instead.  Another easy, peasy recipe to add to your list!

Candy Popcorn Treats with Rolos
Ingredients
8 c. popped pocorn
1 bag mini marshmallows
¾ c. sugar
½ c. butter (1 stick)
¼ c. corn syrup
Chopped Rolos or alternative candy add in
Instructions
Butter a 9x13 dish and set aside.
In a large bowl mix popcorn and mini marshmallows. Add chopped Rolos to popcorn.
In a small pot, melt butter then add sugar and corn syrup.
Bring to a boil, stirring constantly. (approx 4 mins)
Pour hot syrup over the popcorn mix.
Put into buttered 9x13 dish and cut into squares. (like Rice Krispy Treats)
Notes
Other candy add in options:
Snickers
Reese's Peanut Butter Cups
Hershey's Kisses
Junior Mints
Crushed Oreo Cookies
You could easily turn these into a holiday version too.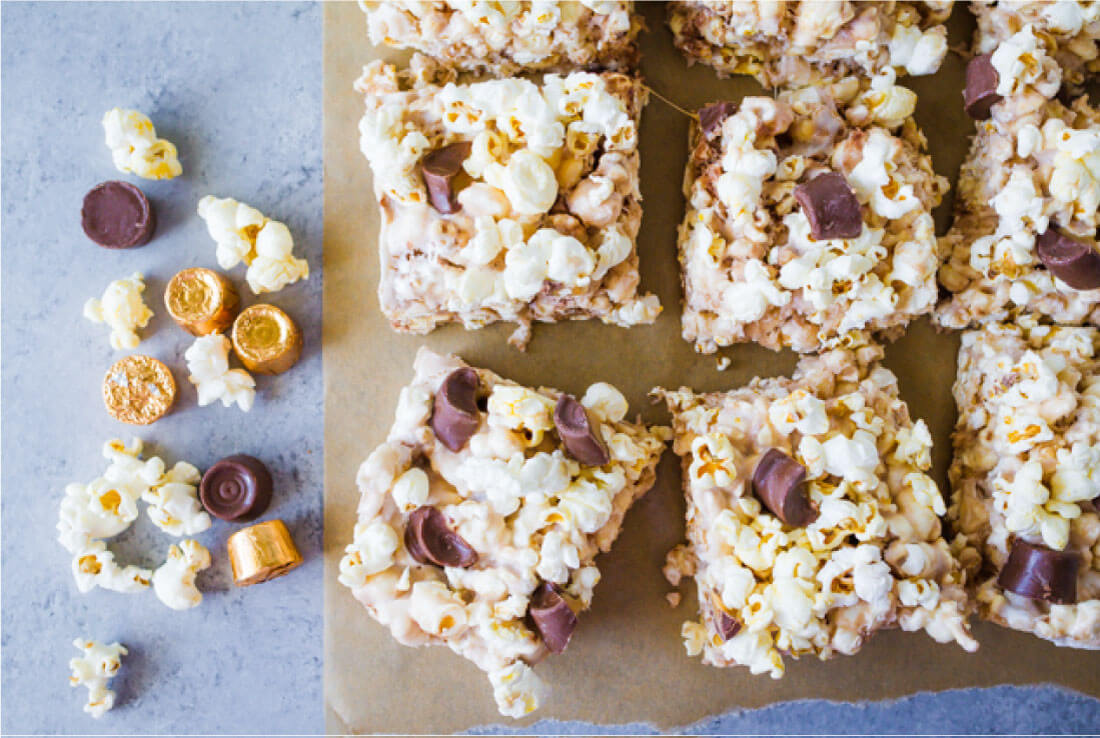 Food photography and styling courtesy of My Name is Snickerdoodle.
Check out the other popcorn recipes that have been shared here:
Easiest Popcorn Balls Ever