Josh created a candy scavenger hunt for our anniversary a few years ago and lots of people have ended up at 30days because of that cute gift he gave me. I was thinking of ways to use up the inevitable leftover Halloween candy….and it occurred to me…why not turn it into a version of a scavenger hunt?
Take this: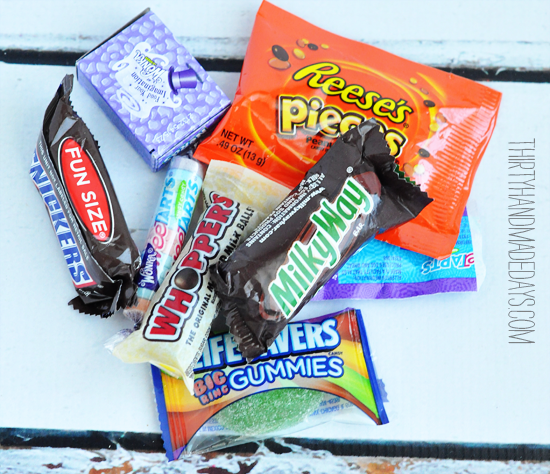 and turn it into this: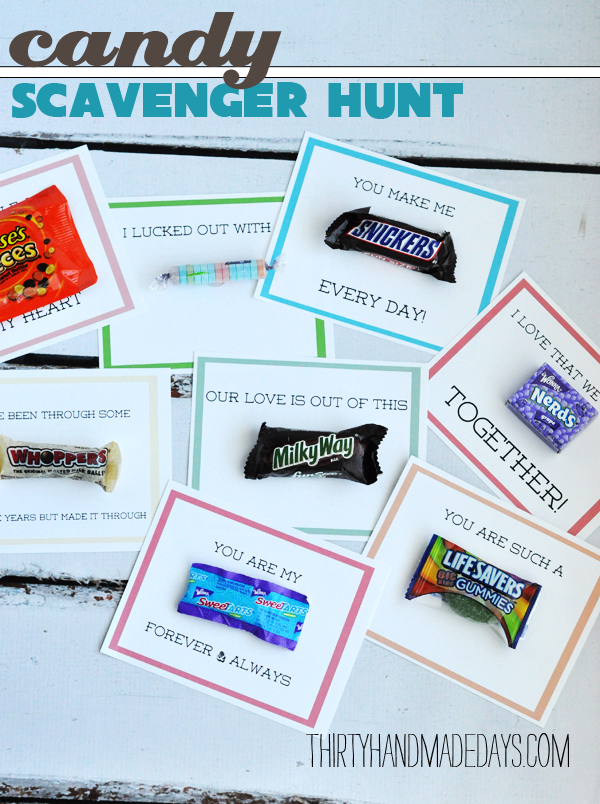 You will have some left over, right? If you don't, that's ok too.  You can just pick up some candy when you're out next time.  This could be used for your anniversary, spouse's birthday, etc.
I've made this super duper easy.  All you do is collect the candy and print out the cards.  I used Avery postcards because I use them for just about everything I can. I used glue dots to adhere the candy.  When Josh did this he hid the cards around the house and had me hunt for them.  You could put them on top of presents, stick them in cards, whatever you want.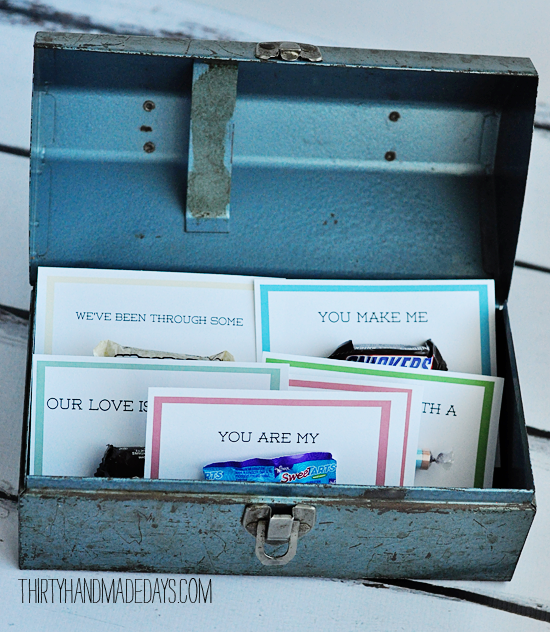 Download Candy Scavenger Hunt printable-
For 30days subscribers and personal use only. Thank you!
What do you do with leftover candy?  How about some leftover recipes?