This post is in partnership with Minute Maid as part of their #doingood campaign. I am beyond thrilled to work with a company I absolutely love!
Remember receiving a care package when you were away at camp or school? Why not make someone's day with a "Reverse Care Package?" Read on for this care package idea.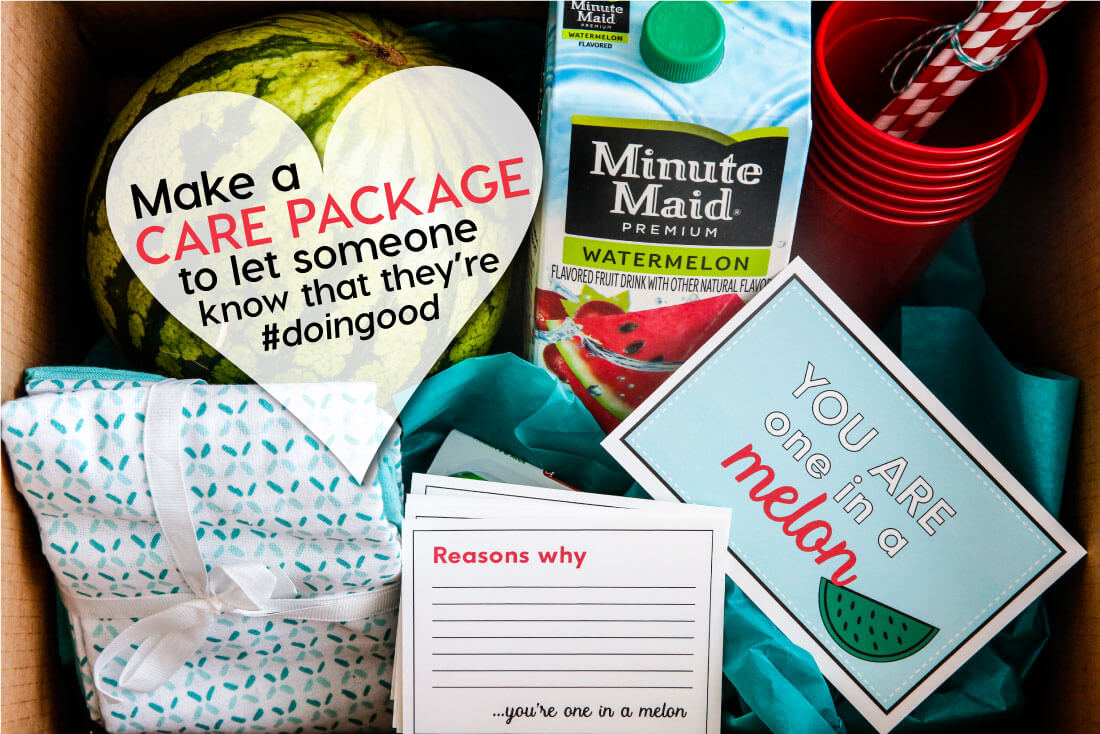 Back in the good ol' days, people looked forward to mail and packages. The way technology has taken over, we don't get nearly as much fun mail or packages like we used to. With the help of Minute Maid, I'm on a mission to change that just a little bit and brighten someone's day with a "Reverse Care Package." The idea behind it is to reverse the traditional care package that's usually sent to kids and send it to mom, dad, or someone you care about who is used to taking care of others.
You see, I grew up with a stay at home mom. She did everything for us. She cooked, cleaned, did arts and crafts, took us everywhere, sewed, was constantly creating, and even found the time to have cut up fruit ready for us every day after school. We still talk about that often. Who knew something small at the time would mean so much to my siblings and I later?
It has been over twenty years since I came home to cut up fruit. Now I'm the one trying to find enough time to "cut the fruit" for my kids.  I know that being a mom is tough. I know we get hard on ourselves when we can't make time for everything in a single day.  I know that my mom feels like she fell short. But I want to acknowledge all of the good she did when we were growing up and continues to do. I want to reassure her that she continues #doingood for our family.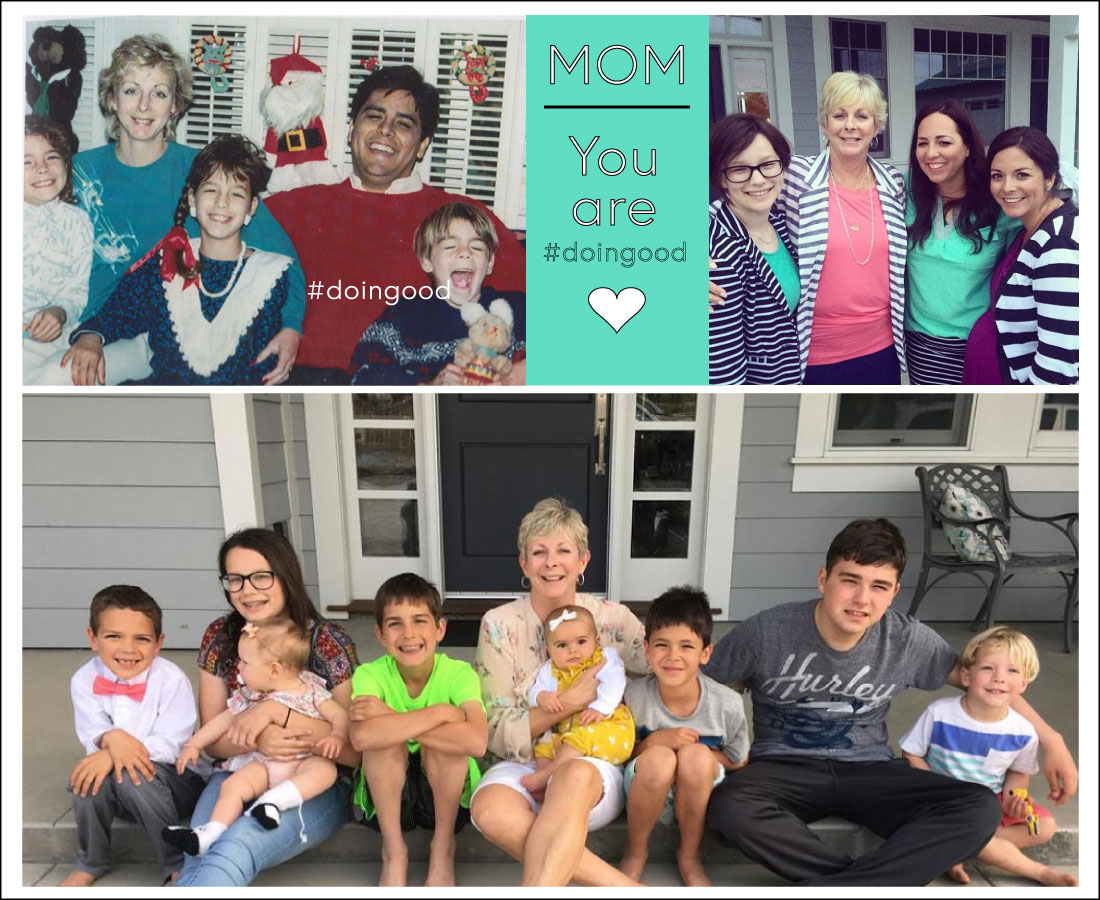 A few years ago my dad passed away from cancer. My mom's world changed in a major way. She went from being the caregiver – to us kids and to my dad – to having to care for herself. I know it has been a struggle for her and it's really challenging to know the best way to help or the right things to say. (Note: You can check out my encouraging thoughts for loss post for tips on how to reach out to empty nesters and widows.)
Minute Maid recognizes that all parents wonder if they are doing a good enough job. Through the #doingood campaign, Minute Maid is reminding parents of all the wonderful things – big and small – they do to make a positive difference in their family's lives on a regular basis. 
I am thrilled to work with Minute Maid on such an amazing, worthwhile campaign. While we hear so much about the bad stuff, being associated with a company that is on a mission to do good is refreshing.  It gives me so much hope!
Their most recent story is so touching and shows how a this care package can work!
Watch the video below:
(I LOVE this video!!)
I couldn't help but do this for my own mother (shock, shock) and create a package that celebrated one of my favorite traditions: the cut up fruit. I created a "you're one in a melon!" package for her. A reminder to her that she's #doingood.
For this "Reverse Care Package," I included: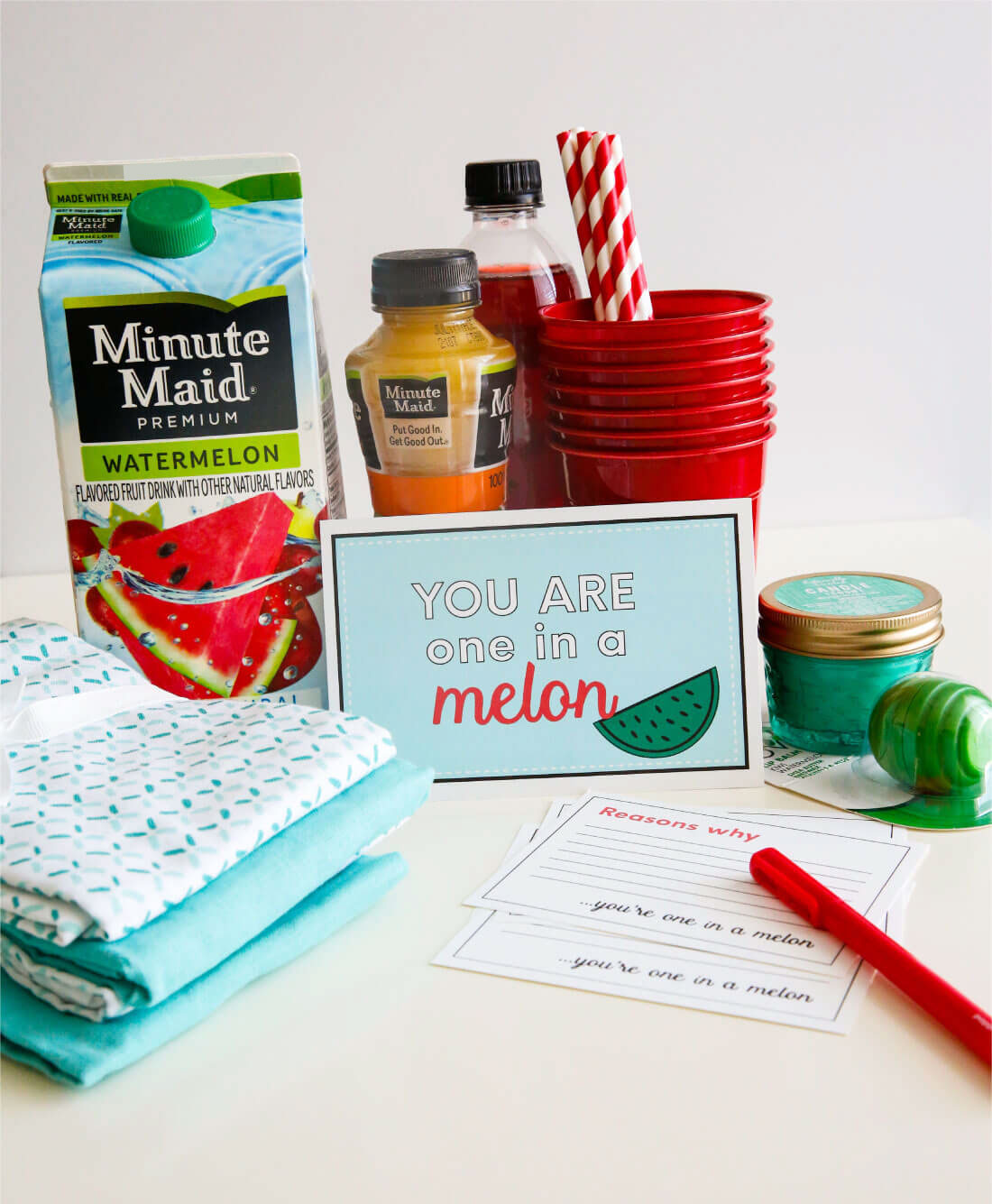 I also got some colored tissue paper to complete the box. You can find all kinds of things to add to a care package to make it fun. I like to get items that are colorful and go with whatever theme I'm working with.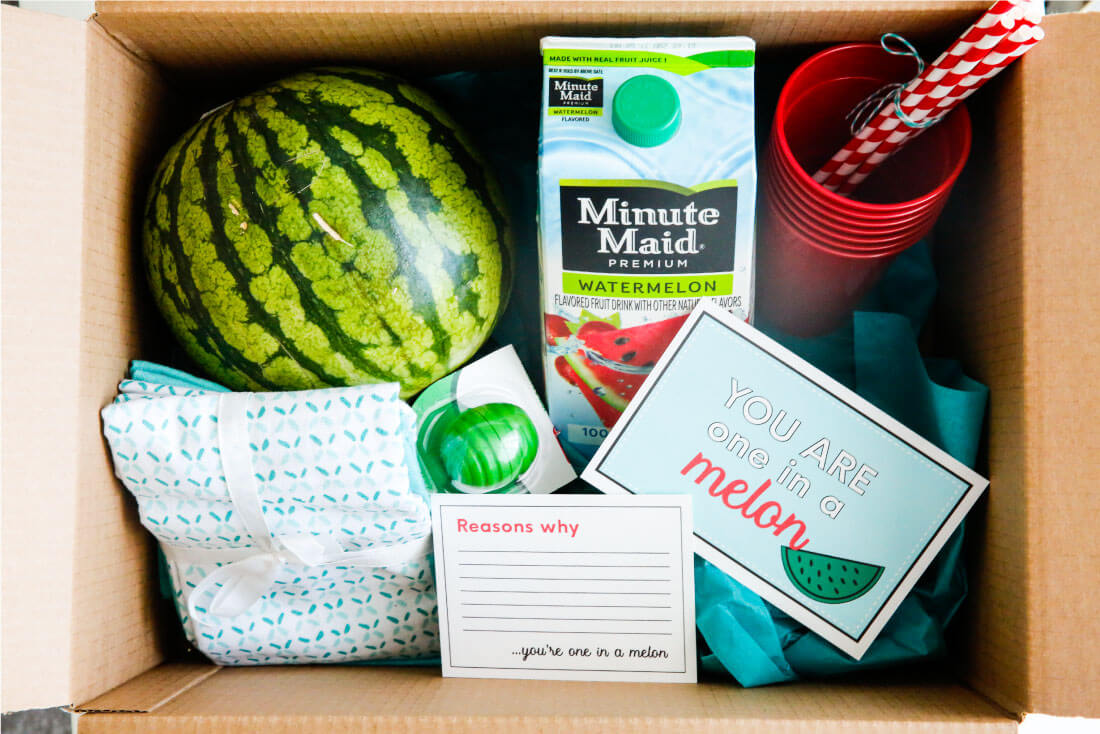 I've always been a sap. I prefer homemade and sentimental gifts over something store bought any day. I thought my mom might enjoy reading reasons why she's "one in a melon."  I filled the printable cards up with little and big things.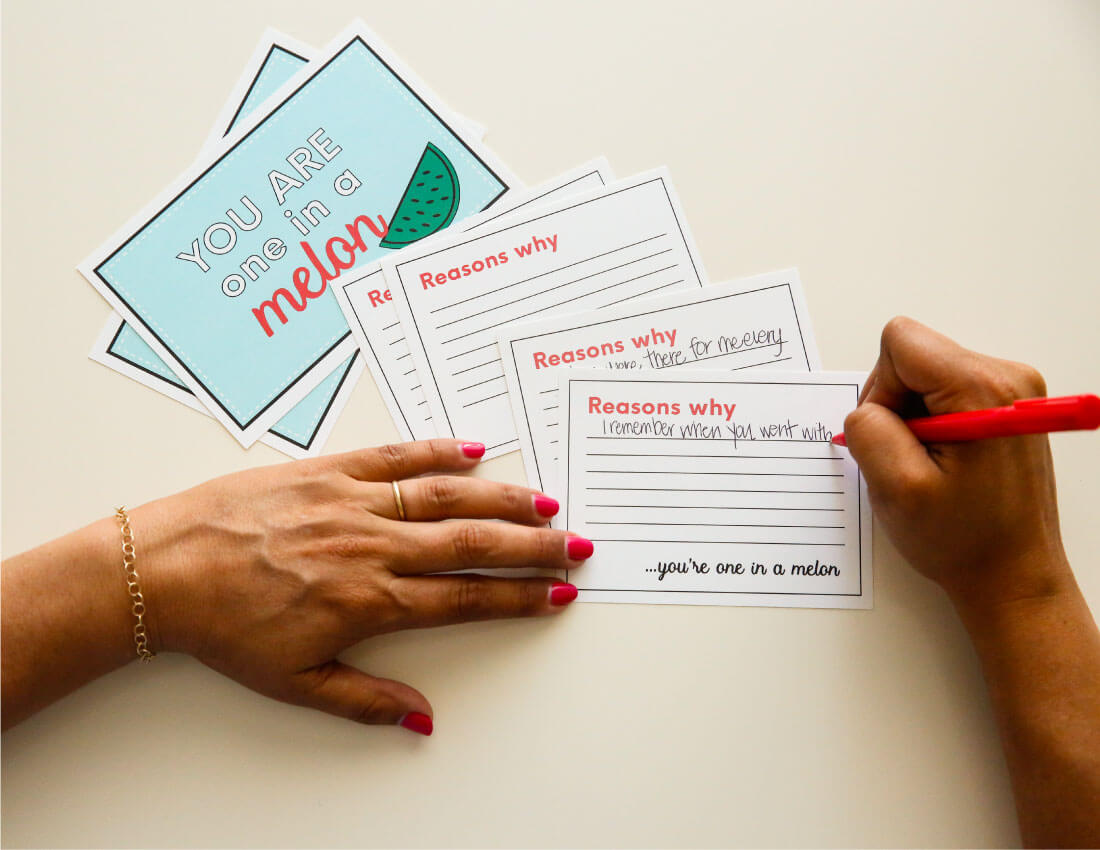 Download these care package "you are one in a melon" printables.  For personal use only.
I have no doubt that there is someone in your life who could use a reverse care package. My challenge to you is to make it happen. Just do it! You'll make someone's day by letting them know that they are #doingood. Promise. Visit MinuteMaid.com/carepackage to find even more ways to remind all parents they are #doingood. You could also win a magical Walt Disney World vacation from Minute Maid! Visit minutemaid.com/doingood for details.