Hey 30 Days readers! It's Abbey here from The Cards We Drew and I'm SO happy to be here today sharing my fun Carrot Easter wreath. It's a little known fact that I love making wreaths (my favorite is my Pinwheel Spring Wreath) and surprisingly I have never made an Easter wreath! So I took apart an older wreath I had, spray painted it white, and got started!!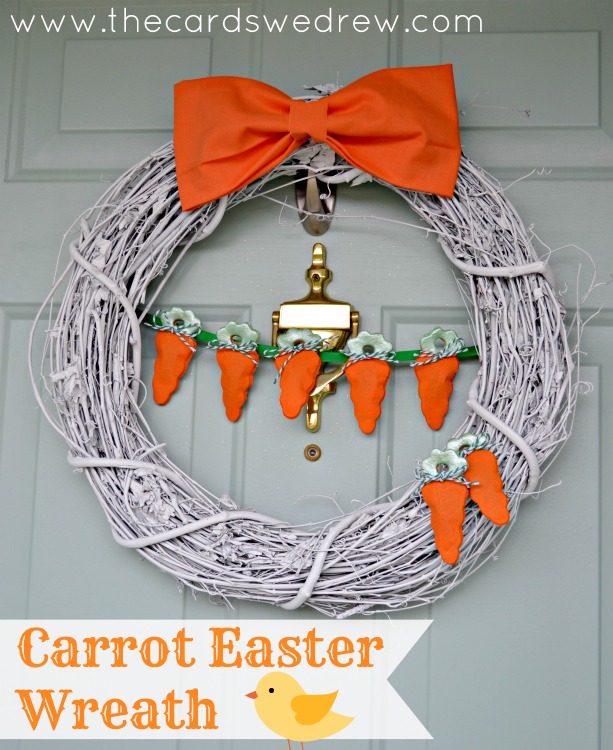 I really wanted to make the carrots pop, so after I spray painted the wreath white, I got started making my carrots.
To make the carrots you use a simple salt dough recipe:
Salt Dough:
1/2 cup water
1/2 cup salt
1 cup flour
Directions:
Mix flour and salt and add water slowly. Be careful it's not too watery. Add more water if too dry or add more flour if too wet. From there roll out the dough and use a carrot cookie cutter to cut out carrots. Place carrots on a baking sheet and bake at 325 for 30-45 minutes. Check frequently. I accidentally browned my salt dough carrots a bit too much, but it's not an issue since I was painting them.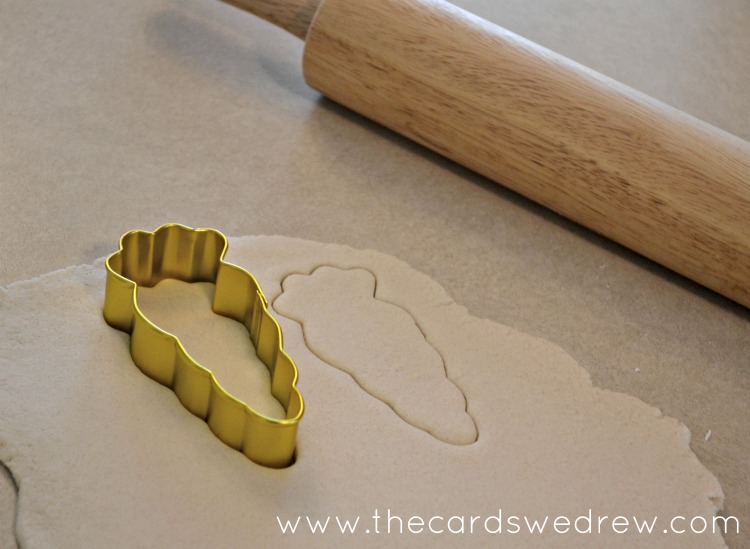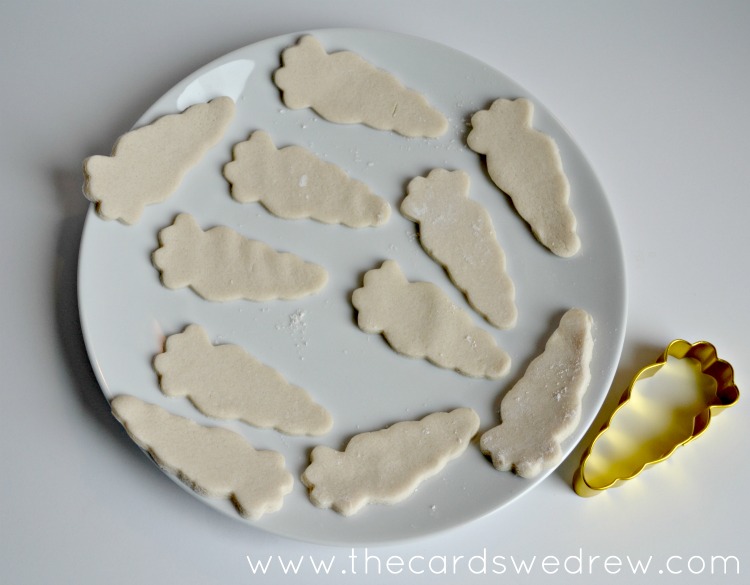 Once the carrots come out of the oven, let them cool and then paint them orange and green…I did two coats of orange and one coat of green. I also added holes to the top of the carrots before baking thinking I wanted to hang them in the wreath that way, but they wouldn't hang straight, just sideways, so I changed my idea up a bit.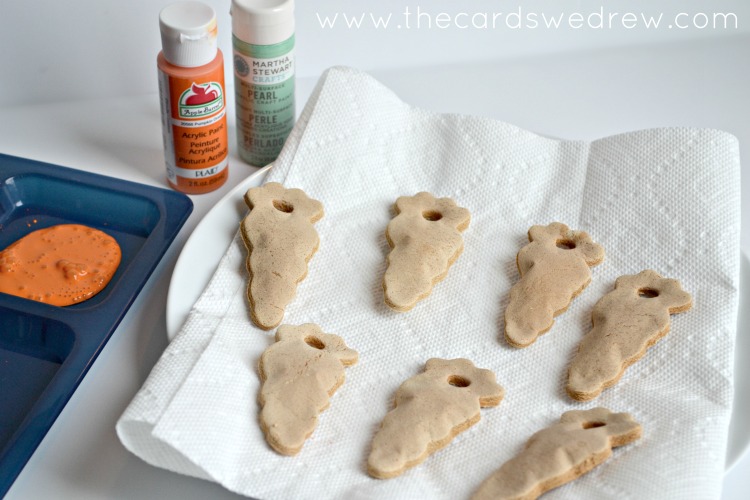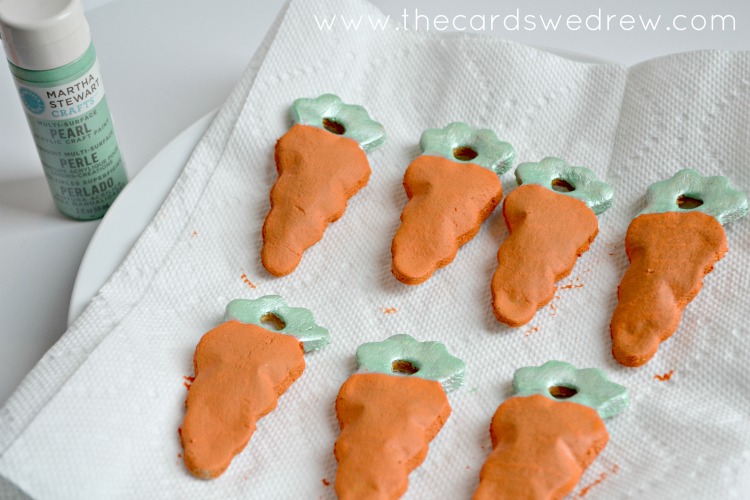 Once painted, I tied each carrot with green twine just as an added cute aspect.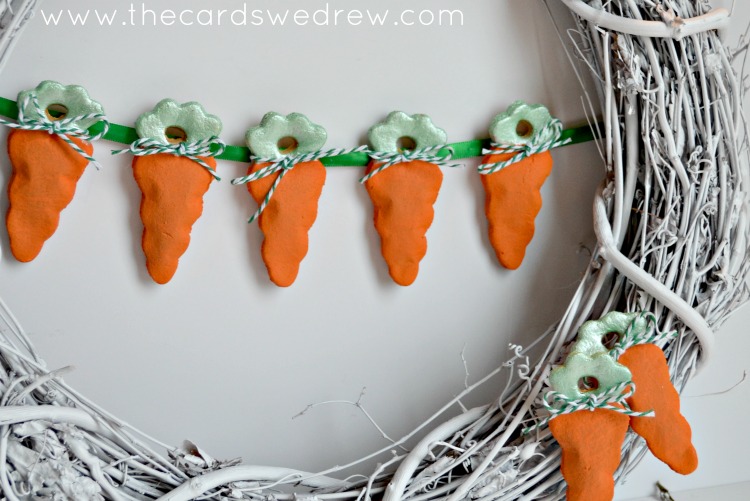 After they were all painted, dried, and twined I got started working on my wreath.
I grabbed a chunk of orange fabric that I had on hand and created a bow for the wreath from a tutorial I saw on The Crafted Sparrow (it's so easy!). Then I hot glued a piece of green ribbon across the center of the wreath and attached the salt dough carrots to the ribbon with hot glue.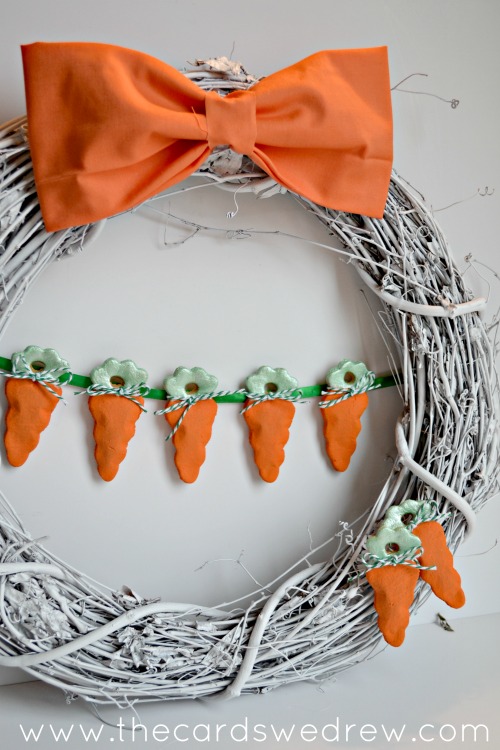 Finally, I hot glued the bow and the two extra carrots onto the wreath and hung it up on the door. I kinda love how it turned out…hope you do too! Hope you and your families have a great Easter!!