If you're looking how to make your house more like Fixer Upper, you've hit the jackpot with this one!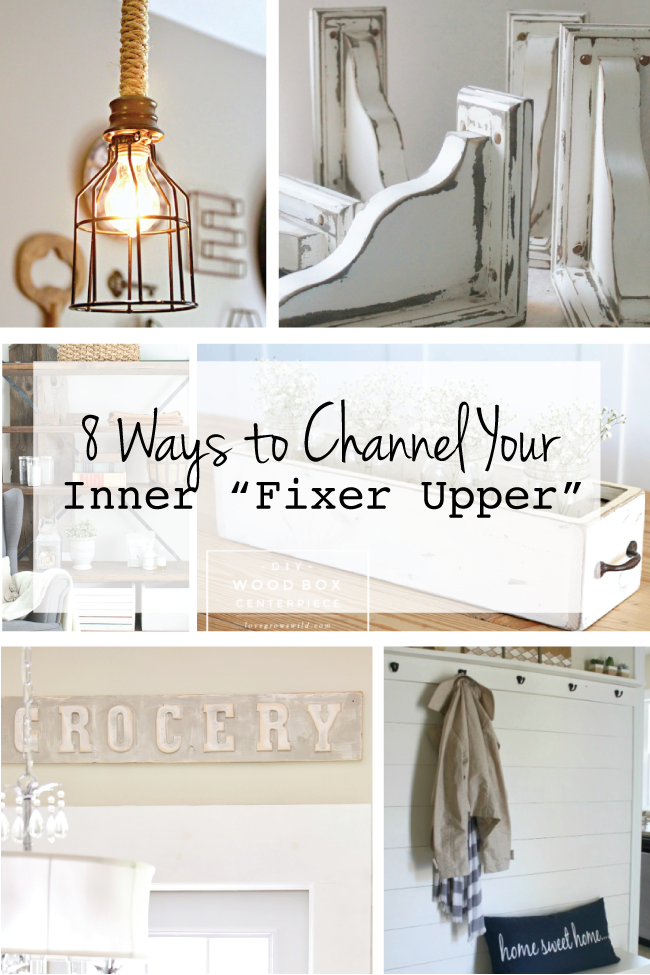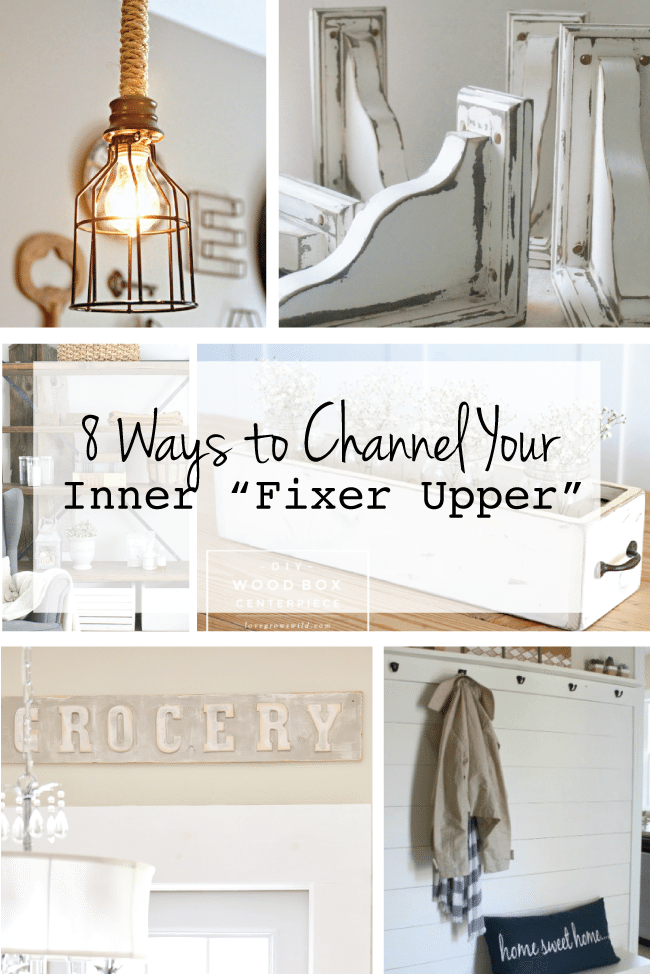 A year or so ago I happened upon an HGTV show called Fixer Upper.  I must've been living under a rock because I hadn't heard of it up until that point.  They were having a marathon and I watched show after show after show.  From Joanna's amazing style to Chip's goofy ways, I was hooked.  I've watched every episode and am dying to bribe them to come out to CA and fix up my house.  I know, wishful thinking… the whole world is hoping for that at this point, I'm sure.  But that won't stop me trying to channel my inner Chip and Jo.
I've gathered some awesome DIY projects so that you can channel your inner "Fixer Upper" too.  
HGTV Fixer Upper
Two words: SHIP LAP
Those who watch Fixer Upper know that ship lap is talked about and used on pretty much every single show.  It's Joanna's favorite and has fast turned into Fixer Upper's fans too.
The Crazy Craft Lady shares her DIY entry way with plank walls aka ship lap: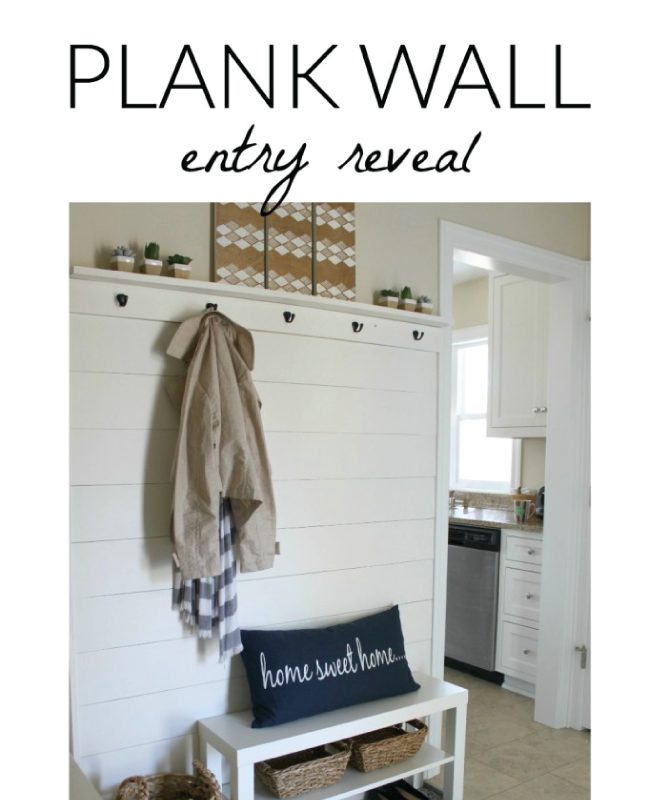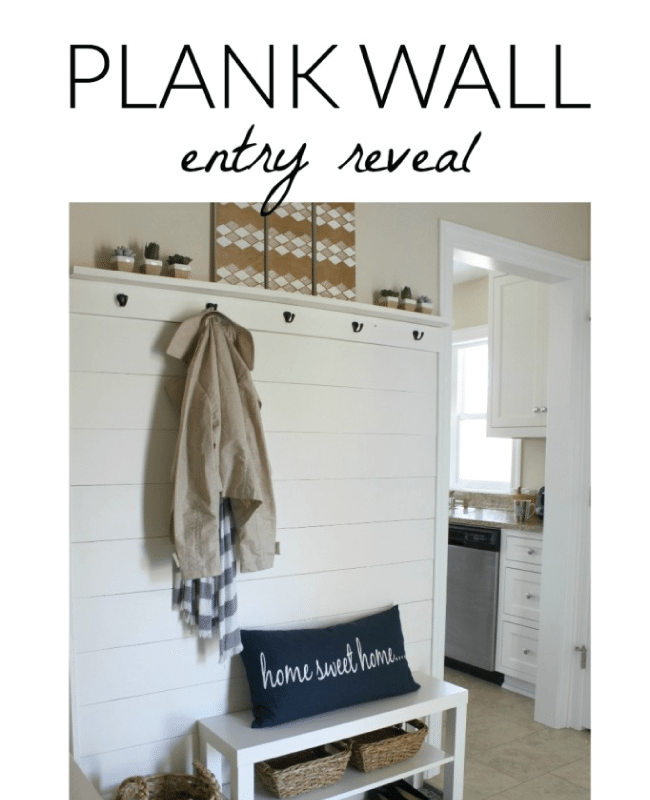 LIGHTING
There isn't a single show without some incredible light fixture.  Jo uses all kinds of orbs and chandeliers to wow a room.
I'm in love with this DIY Industrial Light for Under $10 from Bless'er House.  SO cute and inexpensive!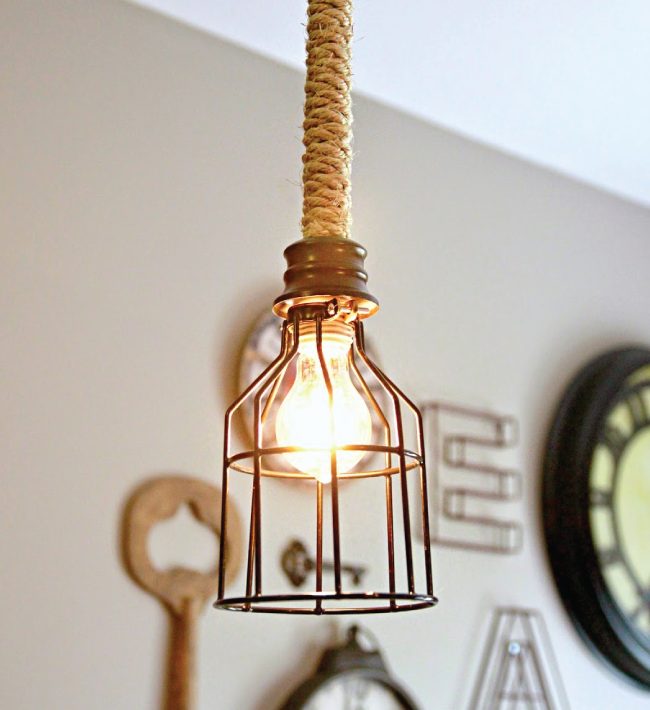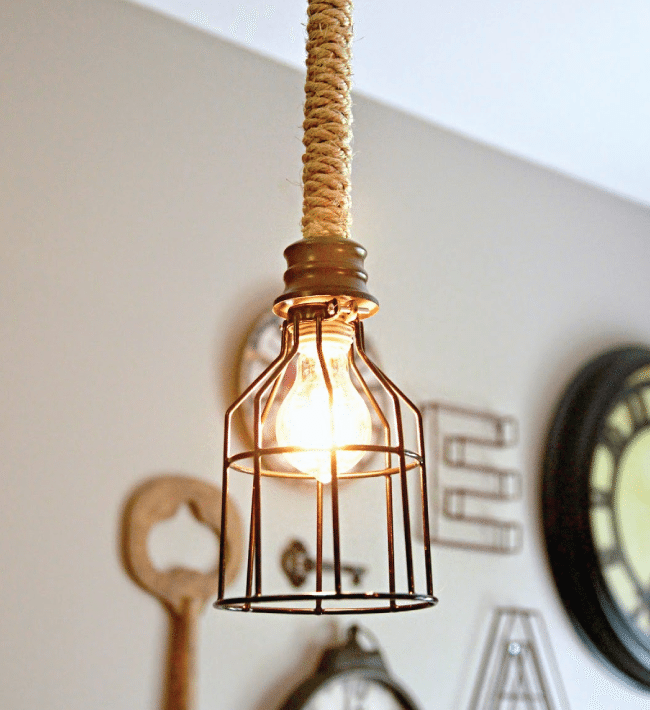 CORBELS
I haven't seen corbels as much in recent episodes but if there is one to be found, Joanna will use it.  She finds the most clever ways to add them to the decor.   I have found myself searching for corbels even though I am not sure where I'd put them…
You can make your own corbels for farmhouse shelves by following this tutorial from Lolly Jane.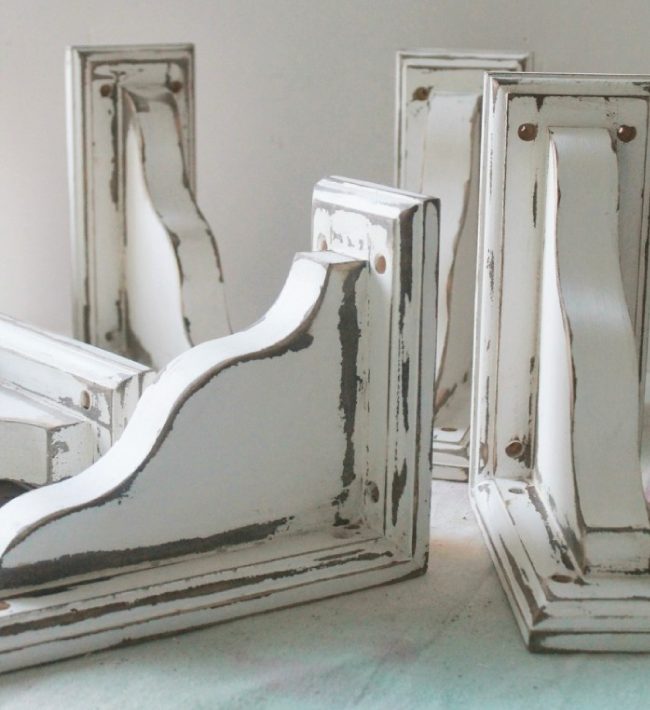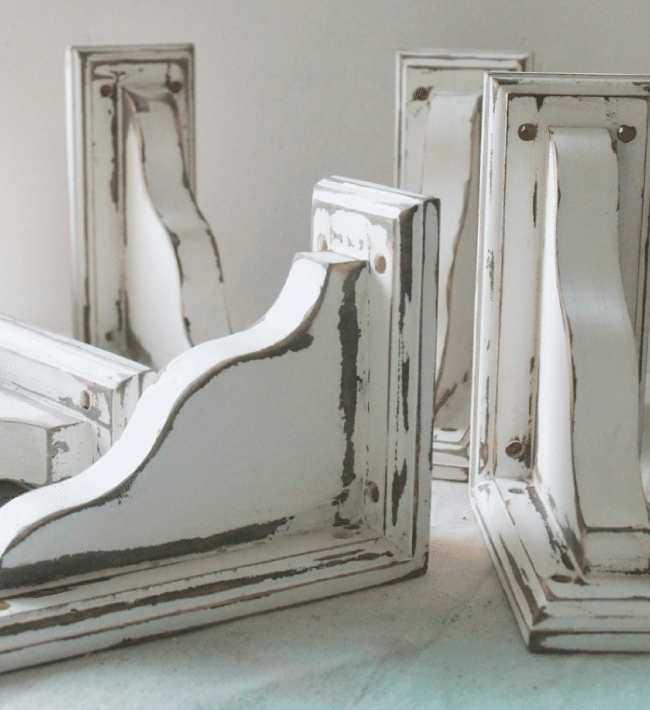 NEUTRAL COLORS + WHITE
Joanna tends to keep a very neutral color palette.  She uses pops of color in some homes but I could probably spot her designs from a mile away based on the colors and use of white.  She also likes to incorporate lace when appropriate.
This simple project for making your own lace pillowcases from Tidbits via Ella Claire is the perfect touch.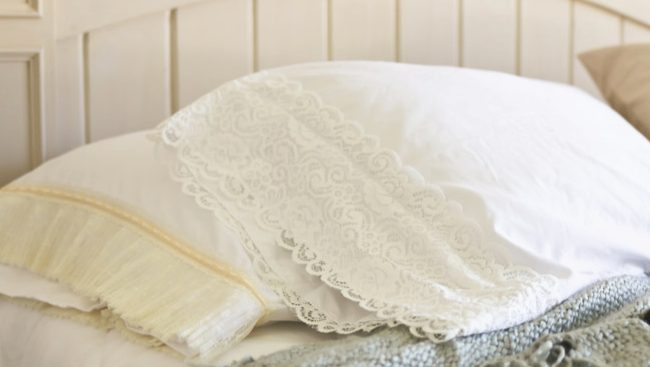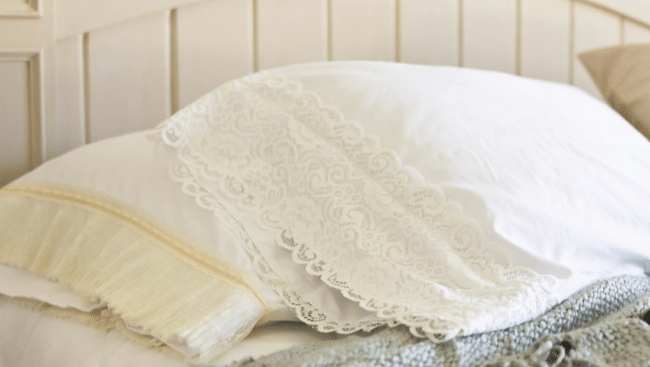 FARMHOUSE PIECES
Fixer Upper wouldn't be the same without their trusty carpenter Clint from Harp Designs.  Oh and their fixer upper that the Gaines did for Clint's family? One of my all time favorites.  AMAZING!
This DIY Kids Farm Table from Ella Claire is adorable.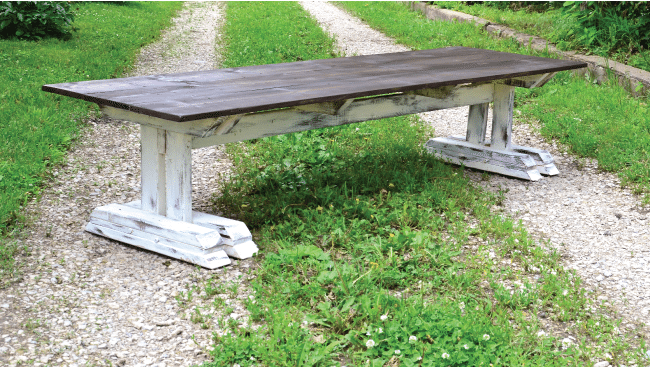 Most of the kitchens they do have a farmhouse feel to them as well.  I redid my own kitchen last year to more of a farmhouse style and I'm still in love with it.   White shaker cabinets, subway tile, farmhouse sink, drawer pulls.  Be still my heart!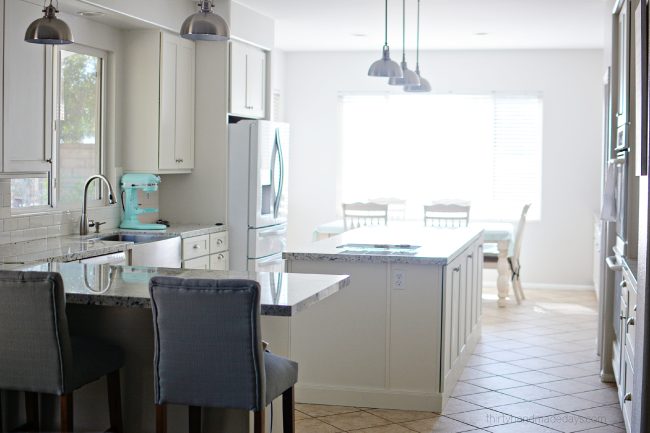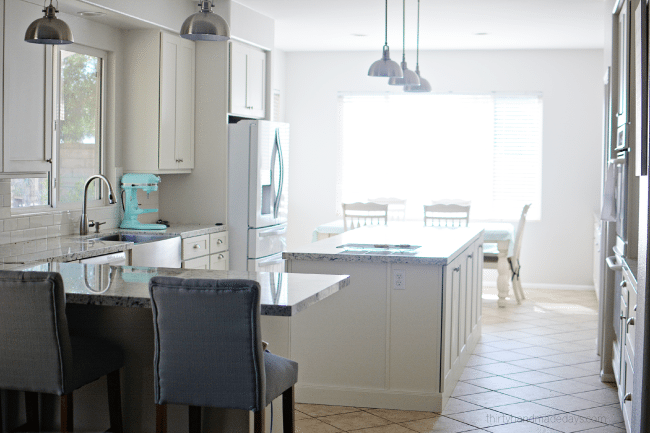 TYPOPGRAPHY 
Every house has some sort of typography in it.   From metal quotes to large monograms or big distressed signs.   One of my personal favorites is the vintage market sign that they did
This Distressed DIY grocery sign from Thistlewood Farms is fantastic and would fit right in with the Fixer Upper style.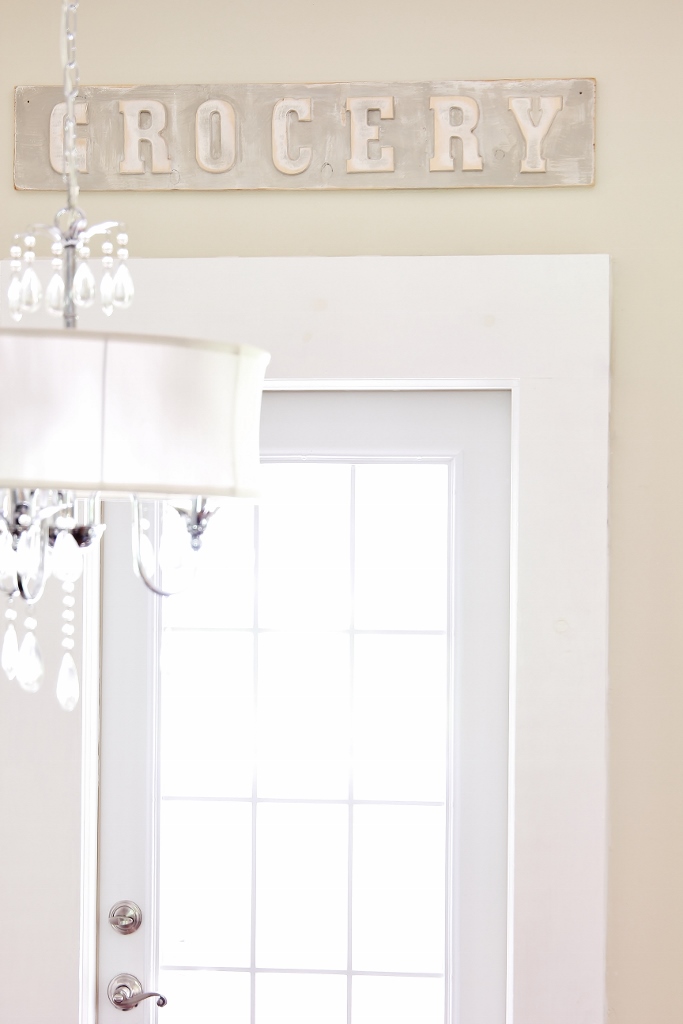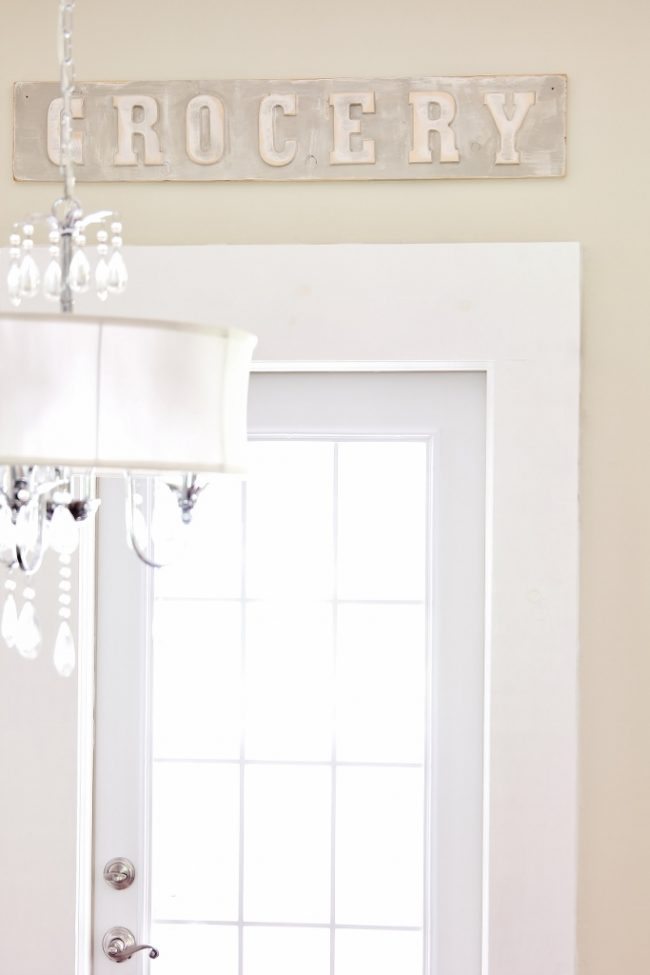 INDUSTRIAL ELEMENTS
Part of the charm of Fixer Upper is the mix of vintage, white and industrial pieces.  They are perfect at combining all those elements. 
Hello beautiful Industrial Pipe Shelving Unit from the Golden Sycamore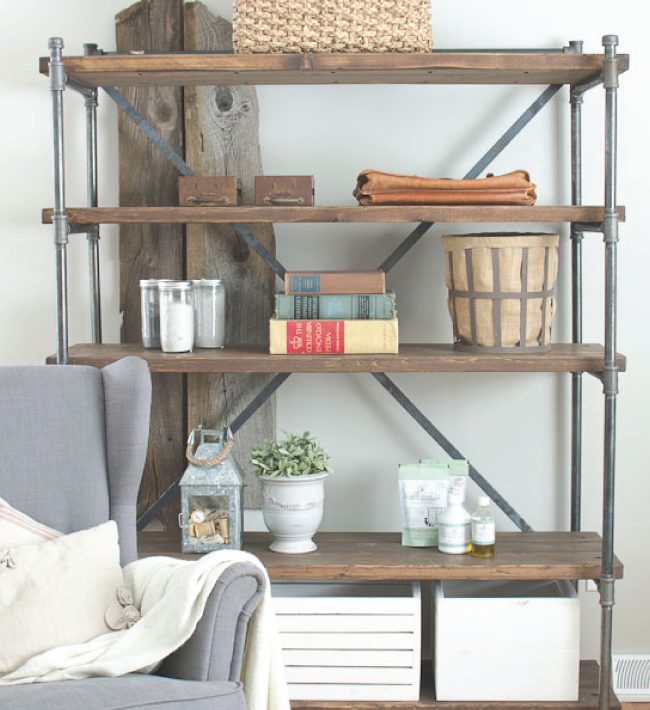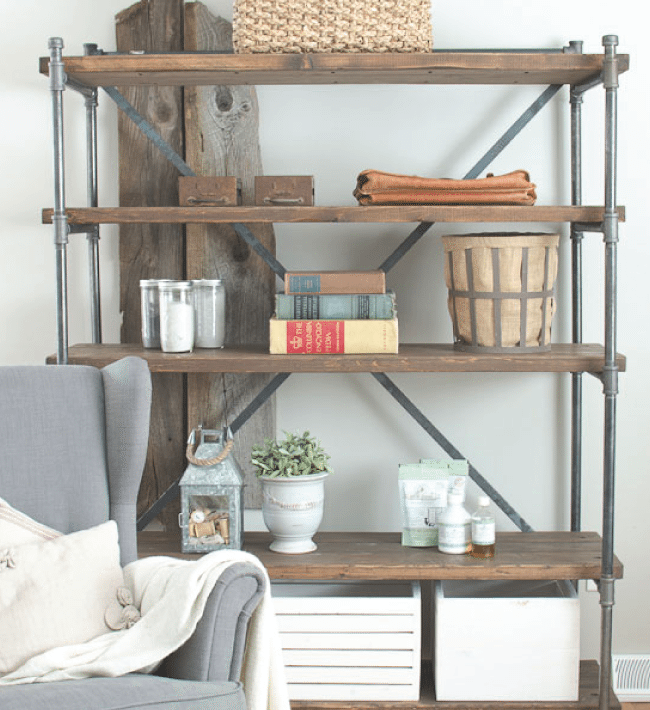 VIGNETTES
One of the things I hope to channel more is Jo's styling.  Every detail is impeccable and she has vignettes in every house.  I try to do that and fail a lot.
This simple DIY Wood Box Centerpiece from Love Grows Wild is adorable.  Liz's site is FULL of farmhouse style.  Love!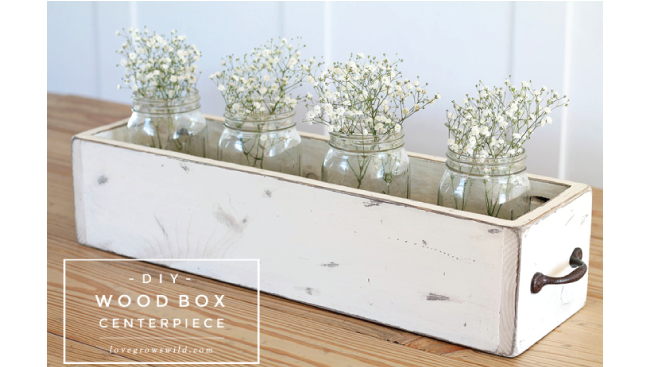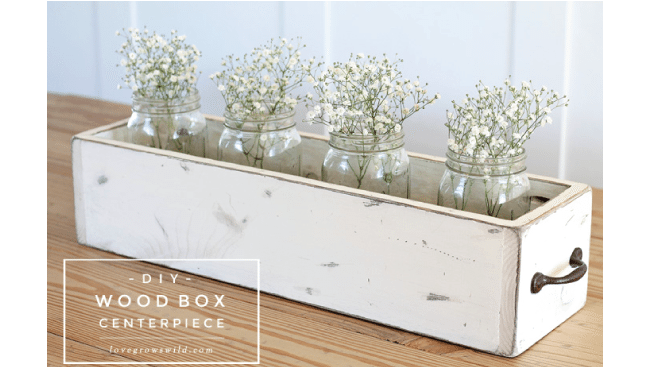 As a little inspiration, these are some of my favorites from Fixer Upper:
Clint and Kelly's house before to after is incredible-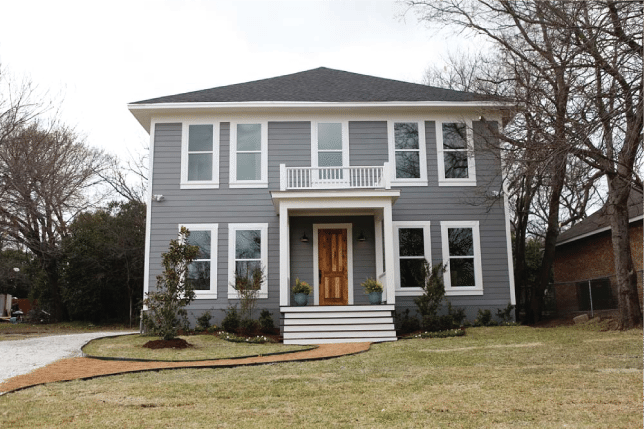 This laundry room: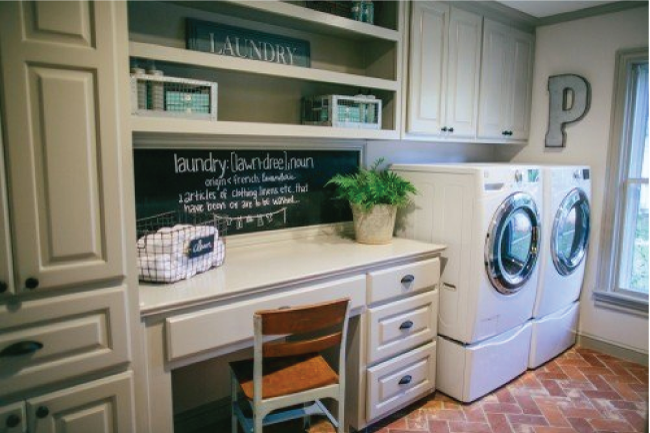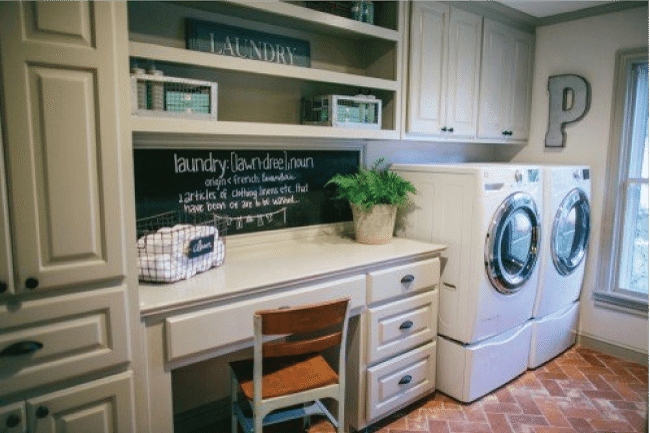 I'm obsessed with this sign and the pop of red: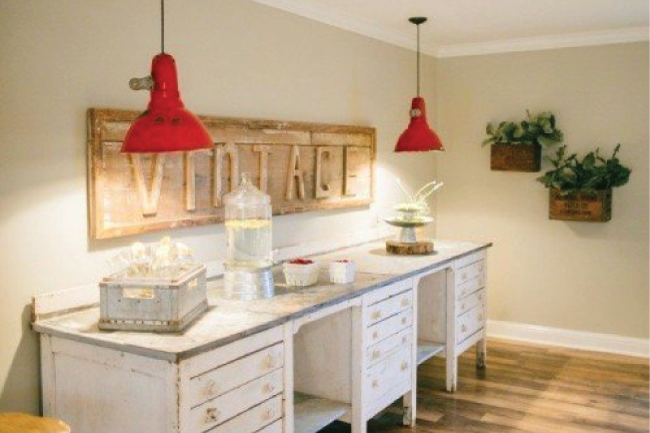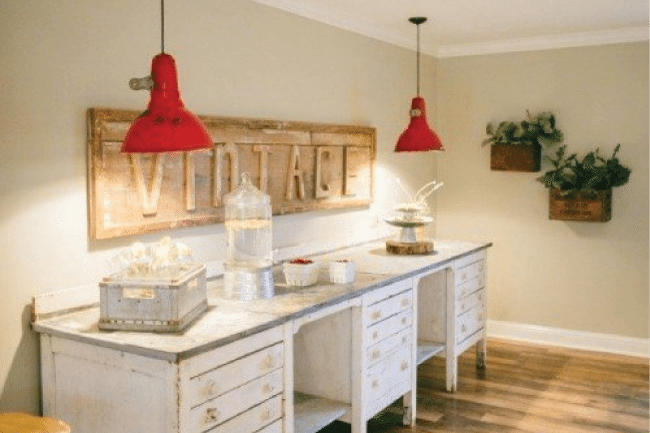 And their kitchen is fantastic: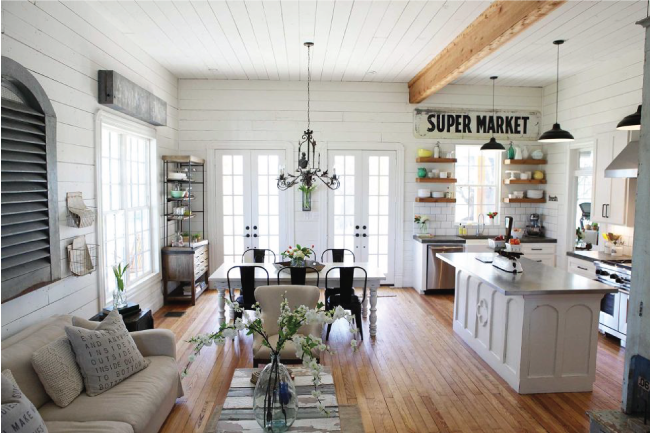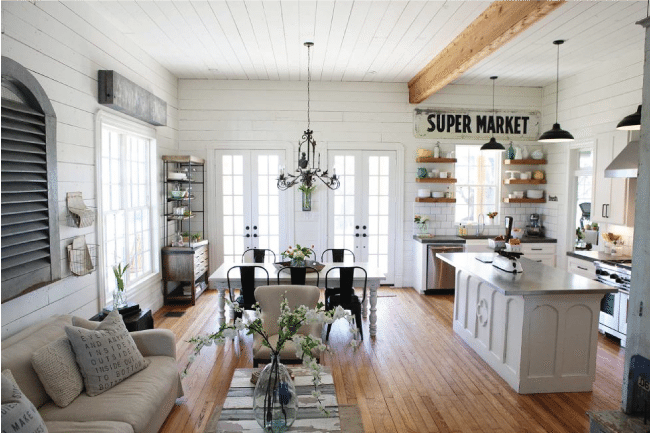 I'll leave you with this one final thing —-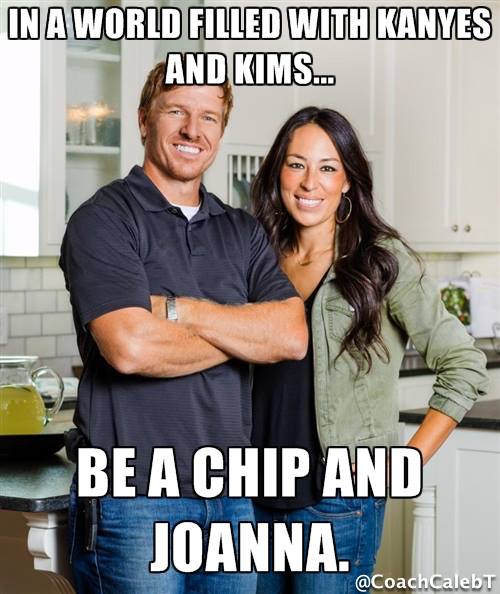 Right?   Source